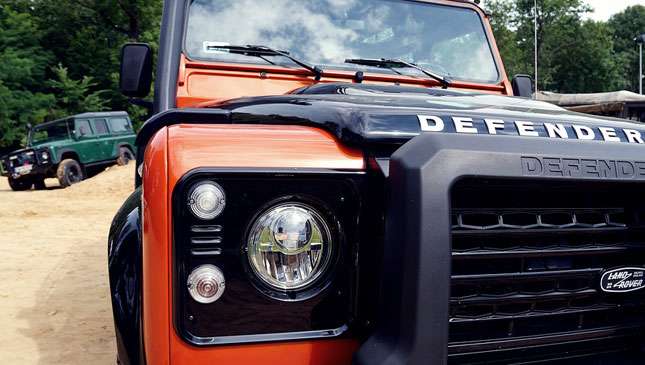 'Twas the night before Christmas, when all through the house, not a creature was stirring, just an off-roader hanging his sock for Santa to grant him his wishes. If you have a 4WD fanatic in your house and you're not sure what to get him, here's a short list to guide Santa on what to bring:
1) Portal axles. Santa knows it's much more efficient to get ground clearance this way, rather than altering a vehicle's suspension, buying huge monster tires, upgrading differential ratios, and using uprated stronger components on the drivetrain. If you calculate which is more cost-efficient and effective, off-road performance comes out nearly the same in terms of ground clearance. These start at P300,000 for a base portal axle and can go up to P900,000.
Continue reading below ↓
Recommended Videos
2) Dual-motor electric winch. Reindeers are great at getting unstuck from deep snow and mud, but not our average off-roader. So deep inside Santa's gift sack is the latest configuration of the venerable Warn 8274 winch configured to have not just one but two electric motors to easily get out of the stickiest of mud pits, in time to make it home for media noche. Entry-level units are around P150,000.
3) Extreme mud terrain tires. Guaranteed to wake up the sleeping populace from a long night of festivities on Christmas morning, thanks to their very deep digging treads both on the contact surface and side biters on the tire's side wall. Gone are the days of the average mud tire, leaving them only for aesthetics when out in the boonies thanks to these new-generation mud tires. Prices start at P18,000 a piece, depending on size.
4) Side awning. More than 15 years ago, a raised-air intake made any 4WD look the part of an adventure off-road vehicle. But not anymore. Santa doesn't want you to get sunburned while lazing away by a river, beach, mountaintop or wherever your fancy takes you. It just screams: "I'm on my way to the great outdoors and I don't have to be under the sun." Prices range from P12,000 to P35,000.
5) LED light bar. A sure-fire way to attract the enforcement arm of the LTO in the city, but a must when hacking it out in the boonies and outbacks, especially if you are into night trailing. Nothing can be more dangerous than not seeing what you are driving through, more so in off-road conditions. Don't be on Santa's naughty list next year, though, by using them on-road or toward oncoming traffic. Price starts at P3,000 for a 31in generic bar. Branded ones can go up to 10 times the price of the generics but their quality is always better.
6) Fast air deflator. Nothing can be more irritating for a trailing convoy than waiting for someone deflating his or her tires for better traction. Pushing the tire valve with a sharp object to remove air is inefficient and time-consuming. The air deflator isn't rocket science to use, but it looks it at first. You will look cool, too, while removing air from your tires for the rest of the gang. Price starts at P6,500.
7) Traction boards. Say you're stuck, and your 4WD's tires don't have the efficiency of hooves like Rudolph the Red-Nosed Reindeer. You'd be lucky if you're one of the few who has the dual-motor electric winch, but for us common folk, using the regular single motor will take some time and effort to get unstuck. A set of traction boards can half the time necessary to winch out a 4WD—or even in some cases not require the use of a winch at all. Easy to carry on your rig and deploy, it's for those who relish their driving time over recovery periods when out with their 4x4. Prices start at P15,000 for two boards.
8) Common-rail diesel crate engines. Classic gas-guzzling 4WD owners, your prayers have been heard. You can now change that thirsty V8 or six-cylinder gasoline engine found in your classic Jeep, Land Rover, Chevrolet, Ford, or what-have-you. Get a brand like Cummins, the name in diesel engines—plus it's brand new. You can order almost any conversion kit to match your preferred transmission. Plus, it's environment-friendly, exceeding all of the strictest emission standards set for road-use vehicles. Ready to pay in the price range of portal axles? Then this is for you, too.