If you like nothing more than spending your weekends up to your wing mirrors in mud and tricking out your 4x4 with knobbly tires and a snorkel... you might want to complete the look with an appropriate watch.
The first question is whether to go for an old-school mechanical, or something newer that takes batteries. In terms of utility, the argument has already been settled: modern technology keeps better time and is more robust. It is also cheaper to produce. But people are always paying more for less tech—soaring sales of vinyl records is one example, while other people are inexplicably buying up stacks of old VHS films.
MORE STORIES YOU MIGHT HAVE MISSED:
The new Honda ADV 160 is now in PH with a P164,900 SRP
Vico Sotto's response to a netizen makes you think about the current state of PH commuting
Most watchy people have similar feelings about mechanical movements. They know it doesn't make sense to wear a medieval curiosity on your wrist, they just prefer owning something miraculously complex. Even though the basic ticking principles are centuries old, the mechanical watch has been refined to the point where it is accurate to a few seconds, and tough enough to withstand more knocks than your BF Goodrichs.
Plenty of watchmakers have embraced the world of 4x4s. A few years ago, the Swiss company Ronda produced khaki-cased automatic watches celebrating the 75th anniversary of the Willys jeep. Then the Swiss brand Zenith made a series of fancy mechanicals dedicated to Range Rovers, Defenders, and Evoques. Currently, the Danish company REC is selling chunky automatic watches containing bits shaved from old Land Rovers, while the British brand Elliot Brown has a deal with Land Rover Classic.
ADVERTISEMENT - CONTINUE READING BELOW ↓
But do you actually need a watch to go off-roading? Well, no—it is mainly about getting to the other side of the mud, rather than slashing precious seconds off your time. Besides, you'll be too busy clinging onto the steering wheel to check how long it is until lunch time.
We are not talking about need. You don't require a watch to go off-roading, any more than you can claim that tearing around the countryside in a 4x4 is a necessity. You do it because you want to. And if you fancy it, you may as well take a nice watch. Below is a small selection. Most require batteries, but not all. One thing in common: they can all happily take a muddy battering and keep going.
1) Land Rover x Elliot Brown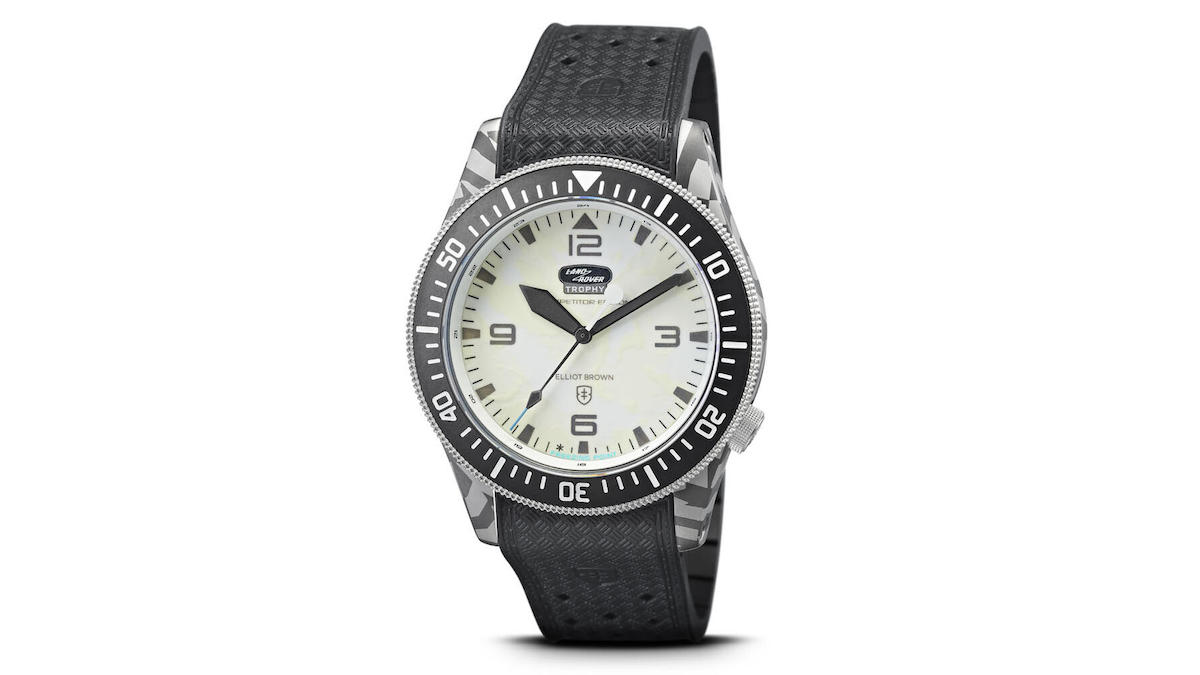 The UK-based brand was started a decade ago by friends Ian Elliot and Alex Brown, who set out to make tough watches that wouldn't break the bank. A love of adventure has seen them team up with mountain rescue teams and the RNLI, as well as Land Rover Classic. This watch was designed alongside the Classic Defender Works V8 Trophy II and features camouflaged lugs to reflect the Land Rover's camo paintjob. Quartz movement in 43mm stainless-steel case, water resistant to 200m. Dial printed in luminous paint that glows with white, blue, and green camo shapes. The Land Rover Trophy Expedition is limited to 1,000 pieces.


ADVERTISEMENT - CONTINUE READING BELOW ↓
Recommended Videos
2) REC RNR Beachrunner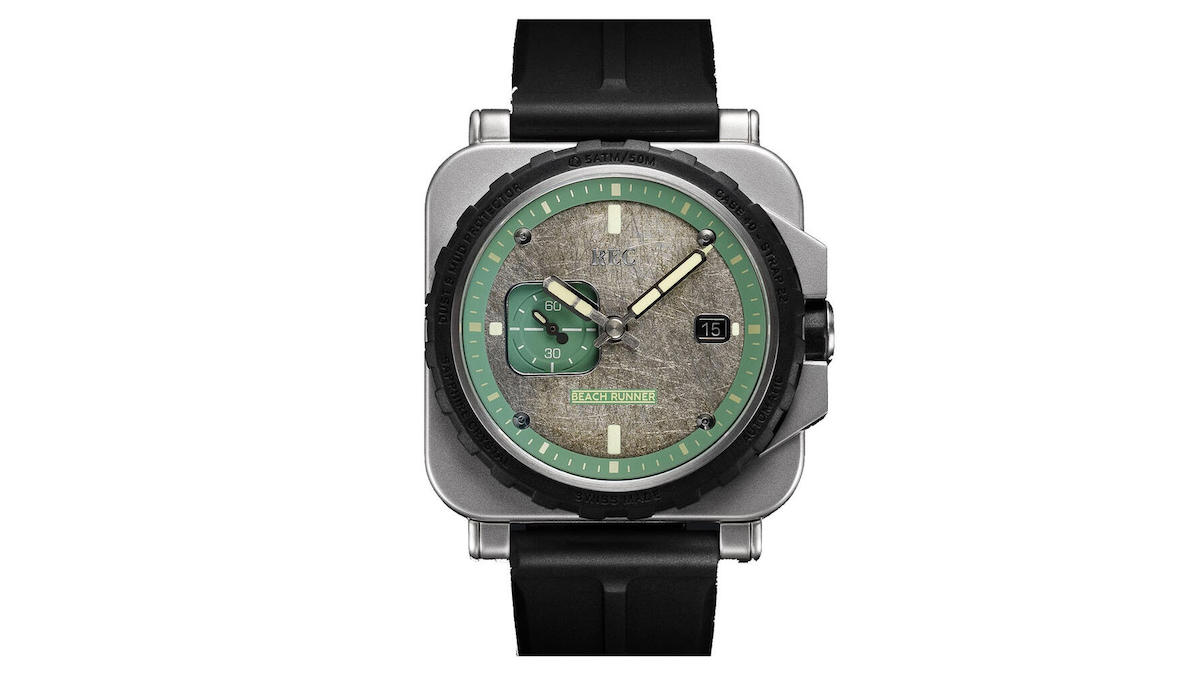 This Danish company makes chunky watches with pieces shaved from classics like Triumph bikes and Ford Mustangs. This one has an aluminum dial taken from a 1981 Land Rover Series III nicknamed 'Beachrunner.' Swiss automatic movement in 40mm stainless steel case, water resistant to 50m.
3) Casio G-Shock Mudmaster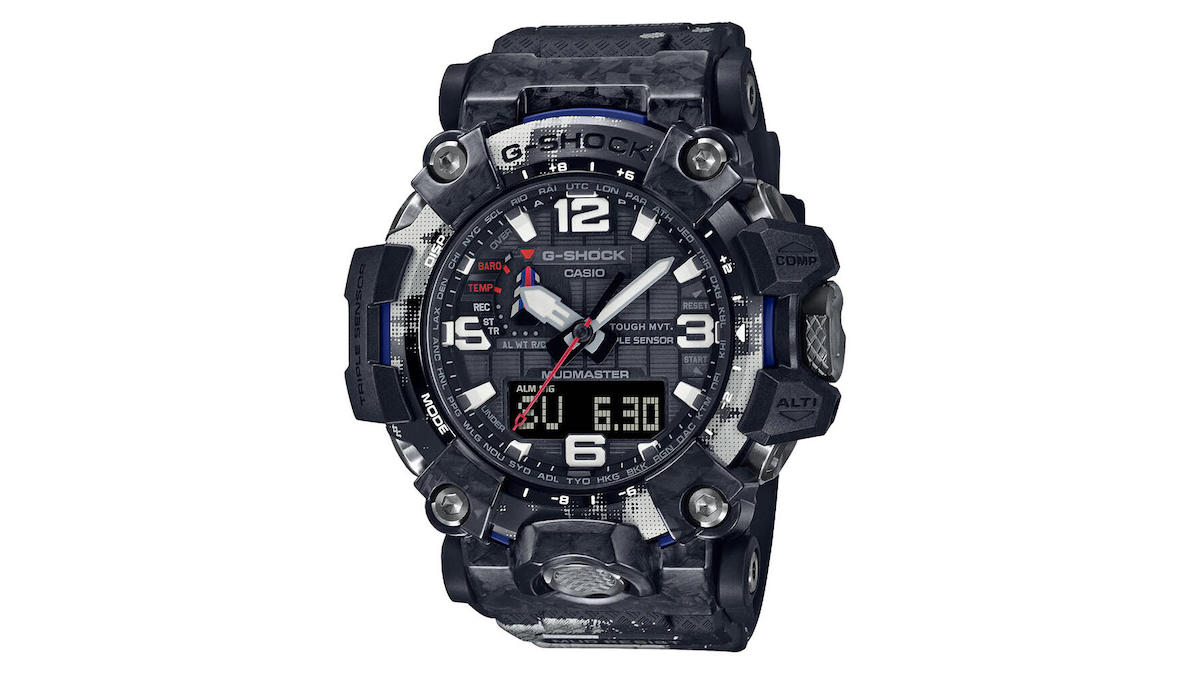 ADVERTISEMENT - CONTINUE READING BELOW ↓
Casio's G-Shock was born in the Eighties under the 'triple 10' principle—10-year battery, 10-bar (100m) water resistance, and able to withstand a drop of 10 meters. G-Shocks start at a reasonable price, but this Dakar Rally-inspired, Team Land Cruiser collab with radio-controlled timekeeping and 200m water resistance will set you back somewhat more.
4) Breitling Emergency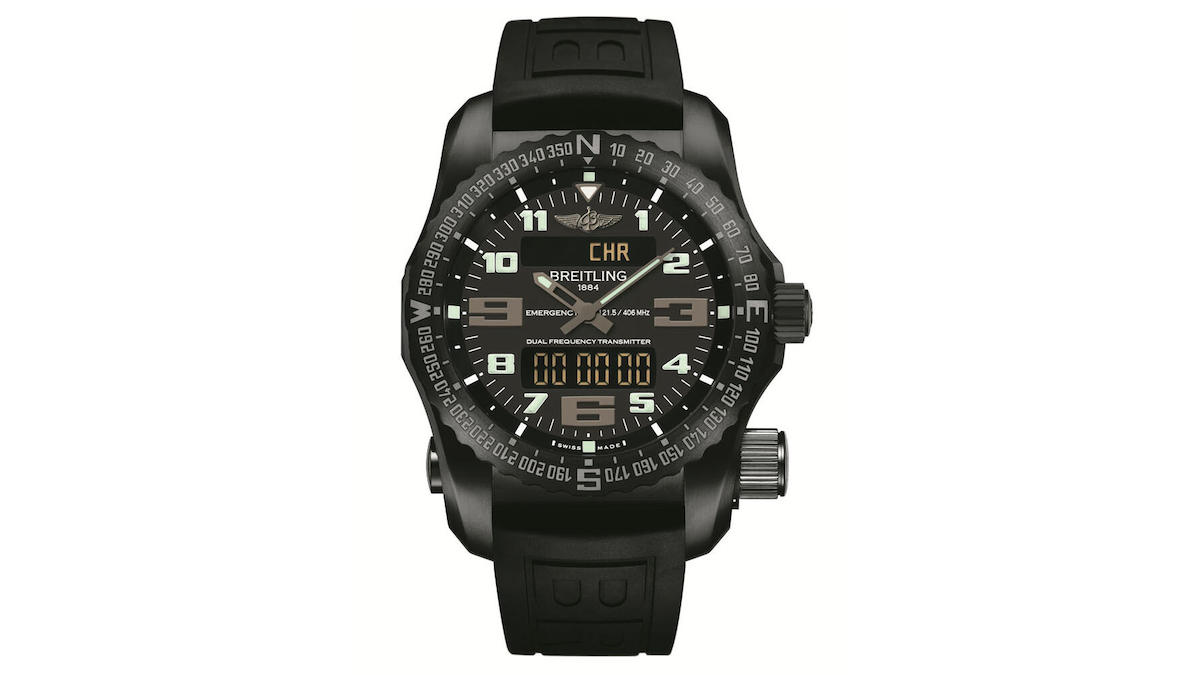 If you really go for it and 4x4 off the map, there is only one watch to save you. Originally made in the Nineties for pilots and once featuring in an episode of Top Gear, this Breitling watch has a unique safety feature: you can pull a cord anywhere on the planet and a search and rescue team will find you.
NOTE: This article first appeared on TopGear.com. Minor edits have been made.