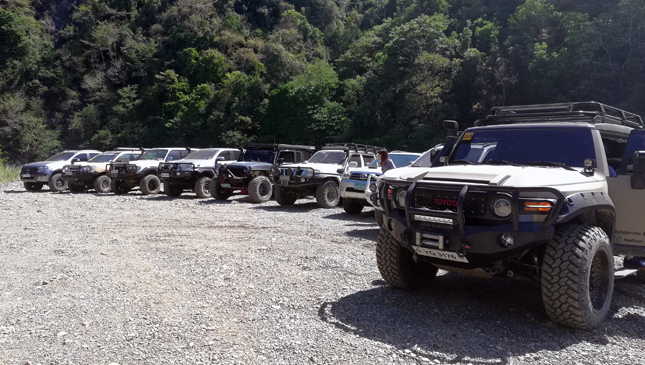 If you think driving on the road is fun, wait until you try driving off-road! This was exactly the experience that Wheel Gallery and Yokohama Philippines gave us over the weekend in the mountains of Tanay.
The day started bright and early, with a large group of heavily modified 4x4s assembling in Pasig. This group calls itself the Black Rhino Adventure Team, headed by Wheel Gallery boss Sam Liuson. The event was put together to publicly announce the newly formed collaboration between Wheel Gallery and Yokohama in offering high-quality aftermarket wheels and tires to the 4x4 community. Wheel Gallery is a long-time distributor of Black Rhino off-road wheels, too.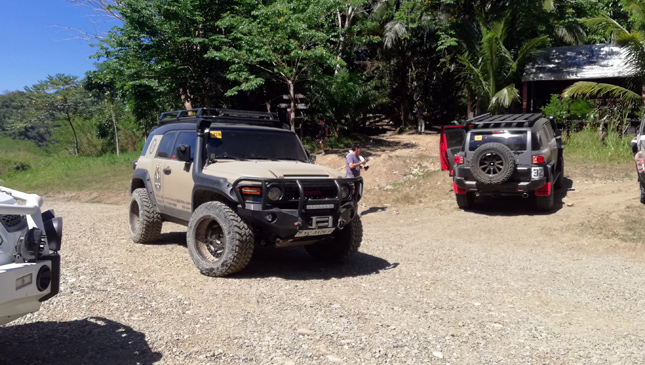 ADVERTISEMENT - CONTINUE READING BELOW ↓
From Pasig, the large convoy of 4x4s trekked a couple of hours eastbound to Jungle Base, in Mt. Daraitan, Tanay. Jungle Base is a privately owned location where trails have been carved by off-roading enthusiasts into the Sierra Madre Mountains, expressly for their off-roading hobby. The course was built by enthusiasts, for enthusiasts.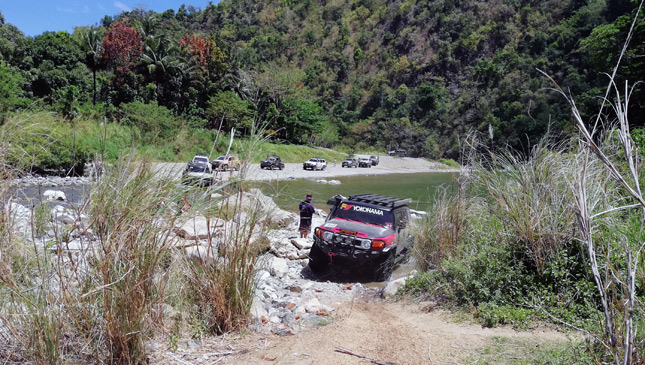 At Jungle Base, we were first given a briefing on the mild course that they let newcomers try as an introduction to the off-road driving discipline. However, this 'mild course' already has all the technical nuances of true off-roading. We then set off on the dirt trails where we experienced river crossings, muddy trails, and steep slopes—all of which gave the day's adventurers the opportunity to engage challenging off-road terrain.
Now don't get me wrong, because while most of the trucks that were at this event were heavily modified, even a stock 4x4 can traverse these trails just as effectively. In fact, the Toyota Fortuner I rode, owned by architect and 4x4 hobbyist Wyl So, was almost completely stock except for the wheels and tires. It even had an automatic transmission. Yet, we successfully traversed all the challenges of the light trail that we were set on.
ADVERTISEMENT - CONTINUE READING BELOW ↓
Recommended Videos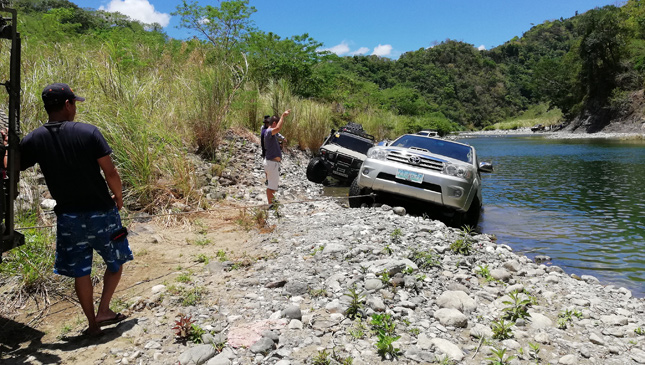 However, at the last river crossing, Kit Aragon, our 4x4 trail expert onboard, was momentarily distracted by the progress of the trucks behind us, and he wasn't able to give a timely instruction to Wyl on the right path to take along the river. We thus slipped into some soft sand and the Fortuner promptly got stuck, sinking sideways with water entering the cabin. Jungle Base's Dennis Javier was immediately contacted by radio and within a couple of minutes he was there to pull us out with a Land Rover Defender.
The experience would not have been complete without getting stuck in the river. It was priceless to see how efficiently and effortlessly the experts went about pulling the Fortuner out of trouble! It was a very telling demonstration of the camaraderie and care that Jungle Base has for its visitors.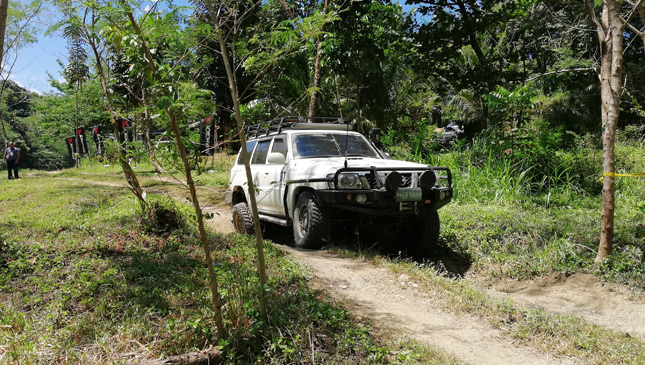 ADVERTISEMENT - CONTINUE READING BELOW ↓
Back at Jungle Base HQ, a sumptuous catered lunch was prepared for us courtesy of Yokohama. After our meal, I was personally briefed by Satoshi Miura about Yokohama's latest off-road tire—the Geolandar M/T G003. This tire was designed to have relentless off-road performance without sacrificing on-road comfort. Had these tires been on the Fortuner, we probably would not have gotten stuck in the river.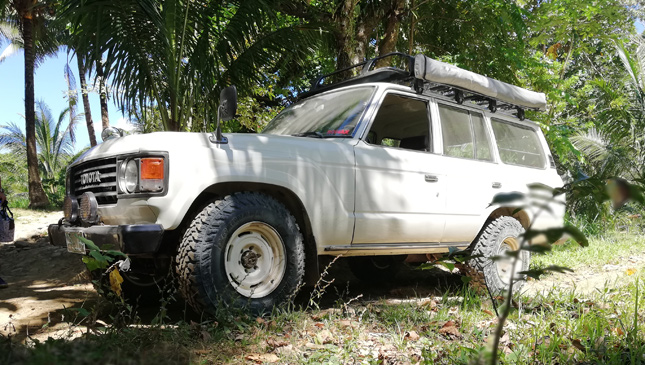 Also, a presentation was given by Joel Pedro of Adventure Kings Philippines, a dealer of Australian outdoor equipment designed to be fitted to 4x4 vehicles—items like tents, retractable awnings, coolers, solar power generators, and the like. All have been designed to make camping a more comfortable experience. Adventure Kings equipment can also be sourced from Wheel Gallery in San Juan.
If you have a 4x4 and you want a genuine outdoor experience, give Jungle Base in Tanay a try. Should you wish to improve your ride with better 4x4 equipment, give Wheel Gallery a visit in San Juan. Not only can Sam help you outfit your rig properly with Black Rhino wheels and Yokohama tires, he can also help you get into the 4x4 off-roading hobby safely so that you can maximize the fun. Check out more photos below.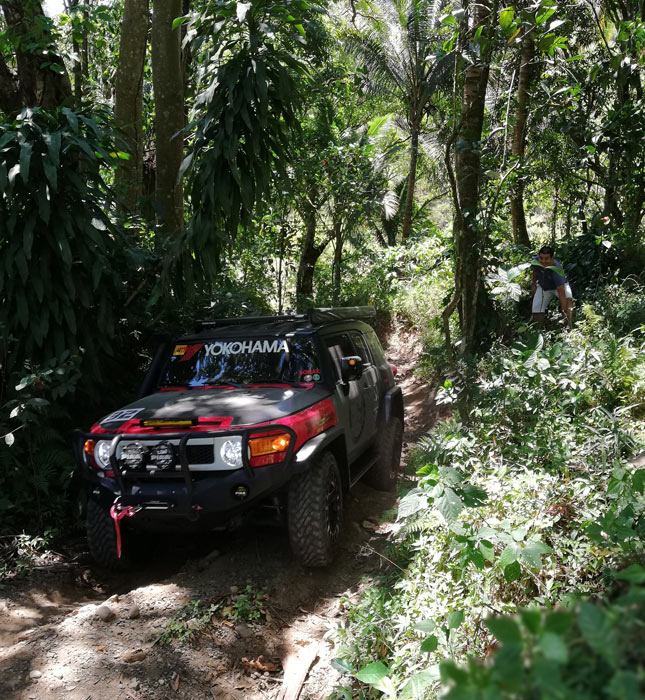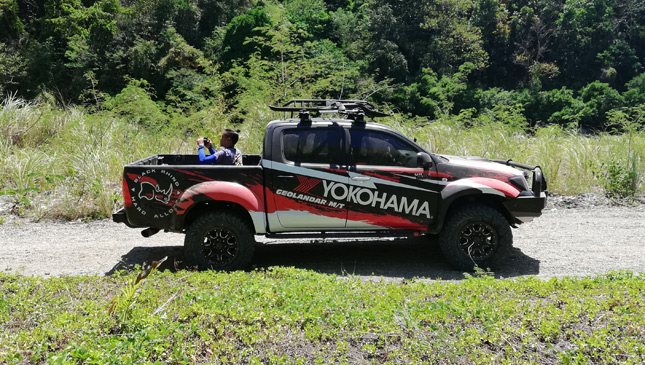 ADVERTISEMENT - CONTINUE READING BELOW ↓