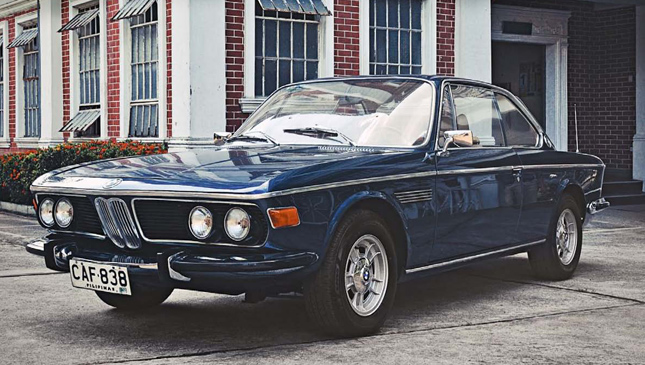 The 3.0 CSL is one of the most iconic models ever produced by BMW. More than 40 years have passed since this ultra-rare homologation special competed in European touring-car races, and it remains on the wish list of almost all diehard Bimmerphiles. The race car is lovingly called the "Batmobile" by its many admirers, and for good reason: It has lightweight aluminum body panels and an over-the-top aero kit. You can't mistake it for anything else, and yes, it looks like something that Bruce Wayne would drive when he dons the cape and cowl.

But strip down the CSL to its original form and what you have is still work of art. In its purest iteration, the grand tourer is still a stunner. You see, not everyone is a fan of the spruced-up version—some people prefer the original sheet metal hiding under the bodykit. One such enthusiast is Mel Felix, the owner of this Fjord Blue 1971 3.0 CS. He had an opportunity to buy a CSL, but it was too sporty for him. He's a purist after the classic look and simplicity of the CS. Mel has had this CS, which had previously belonged to the proprietor of Enchanted Kingdom, for the past 10 years now. He couldn't be happier with it. "I bought this car from Butch Mamon without even seeing it," he recounts. "As I collector, I've been looking for a CS for years. When I found out from a common friend that Butch was selling one, I told my friend to tell Butch I would buy it and send a check, right there and then. Just name his price. That was it. No negotiations."
Continue reading below ↓
Recommended Videos

Immediately after purchase, the car went to the Route 66 garage for a full restoration. All the rubber parts and weather seals were changed, and all the shiny bits were re-chromed. The cabin also got new upholstery, and the engine bay was cleaned up. When the restored CS was entered in the 2005 Trans Sport Show, it won the Reserve Best of Show Award. Not bad at all. "It had 70,000km on the clock when I got it," says Mel, "but I've only put 5,000km on it since then. I rarely use it—just once in a while for fun runs with the club. I used to be part of the Philippine Auto Sports Council, organized by Mark Ablaza and the late Boy Ochoa. We were all good friends who belonged to the same club. We are a breakaway group from the Manila Sports Car Club."'

The CS is unique, and its shape is very European. It looks nothing like newer BMWs. And if you look closely enough, you might even mistake it for an Italian car. "It was built in the same style for the period," explains Mel. "In fact, it even has the same lines as the Ford Capri. The shark nose is a very late-'60s and early-'70s styling trait." Under the long hood is a straight-six motor, making the CS a grand-touring coupe that can cross large continents. Mel's unit is still fitted with its original alloy wheels and hubcaps. Believe it or not, the going price for a car like this ranges from P2.6 million to P3.5 million.

"I've gotten so many offers since 2005, and these were nice offers," Mel shares. But for him, it's not about the money—it's about the passion that comes from ownership. "Even if you give me P5 million, I cannot buy another car like this," he reasons. "This is it, my once-in-a-lifetime opportunity to buy a CS and restore it to showroom condition."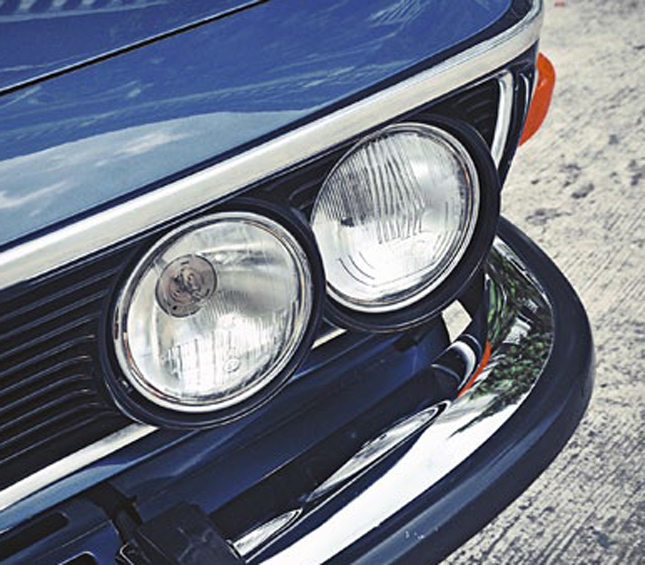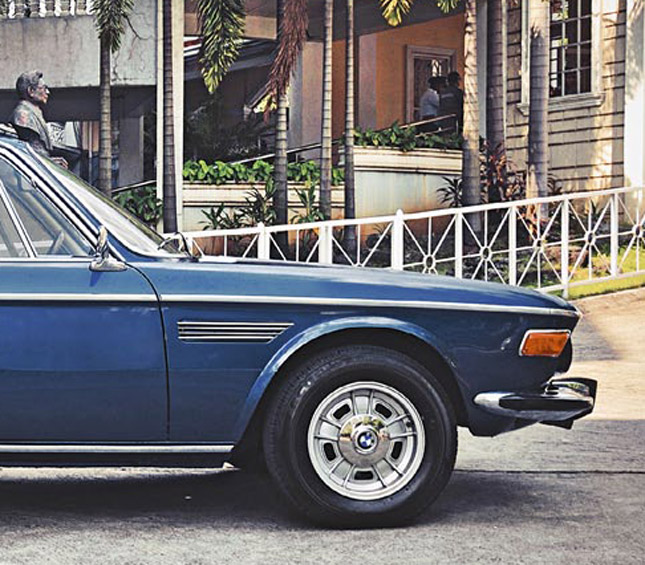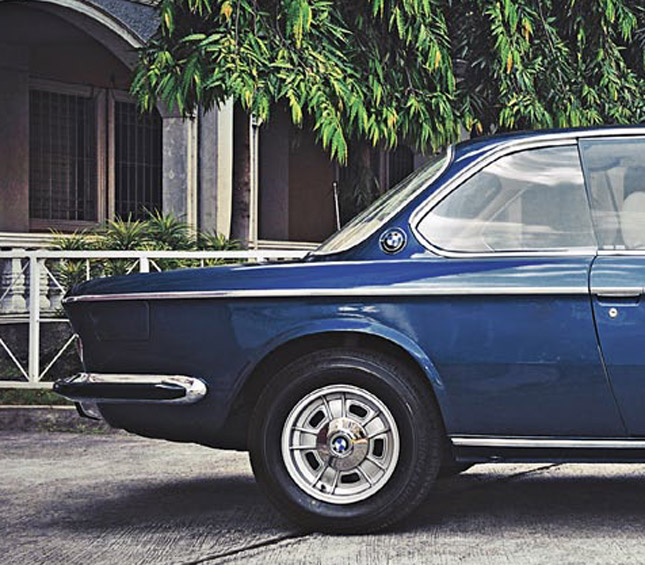 Note: This article first appeared Top Gear PH's November, 2014 issue.