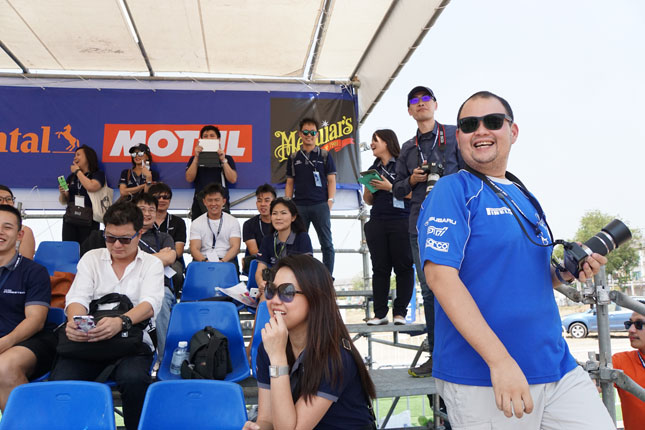 Recently, we were in Thailand to attend the reveal of the 2016 Subaru Forester. Among the activities that Motor Image planned was a special stunt show for the Asian media featuring precision driver Russ Swift.
We're sure many of you have seen Swift's talents by now, so you may know that there's a portion where he parallel-parks between two cars using J-turn driving maneuvers. With each successful turn, Swift asks the audience if they would like the space between the two stationary cars to be shortened. This is usually greeted by loud affirmative yells.
But one consumer editor for a certain motoring magazine was yelling louder than most, and it got the attention of Mr. Swift. So the stunt driver asked our very own Botchi Santos to come down and see how close the J-turns were for himself--right in front of the red Impreza Swift was using.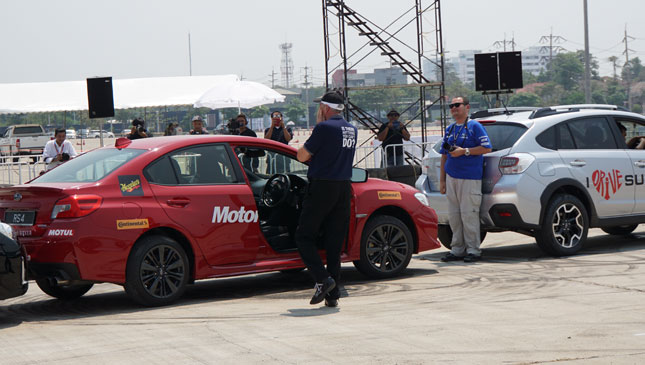 Continue reading below ↓
Recommended Videos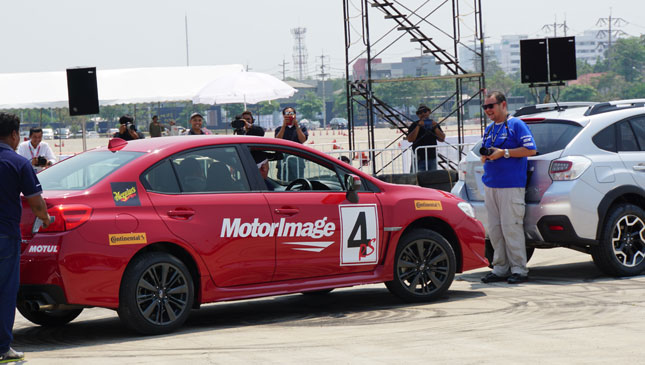 Botchi, who was aware of what the Brit and the Impreza could do, wasn't afraid at all. He gamely stood between the parked cars and called Swift's bluff.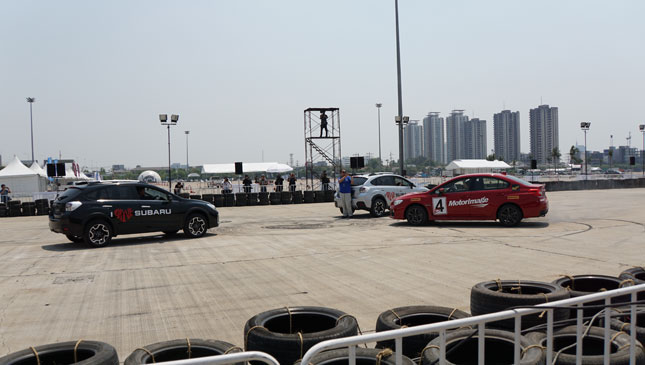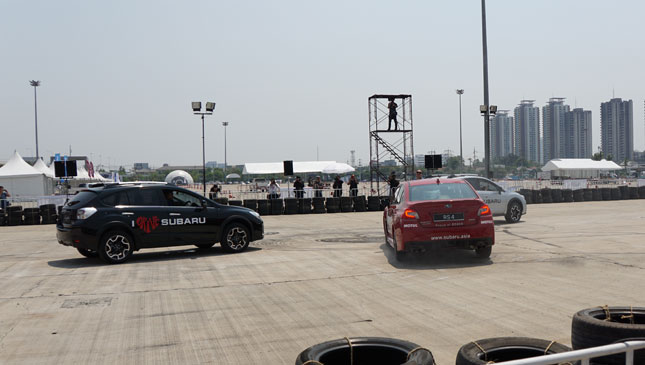 Still, the gracious stunt driver let Botchi see for himself how close he could park a car by placing him in the safety of a Subaru XV's cargo area.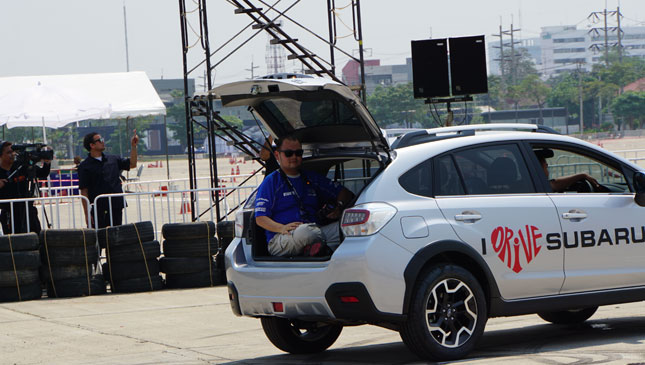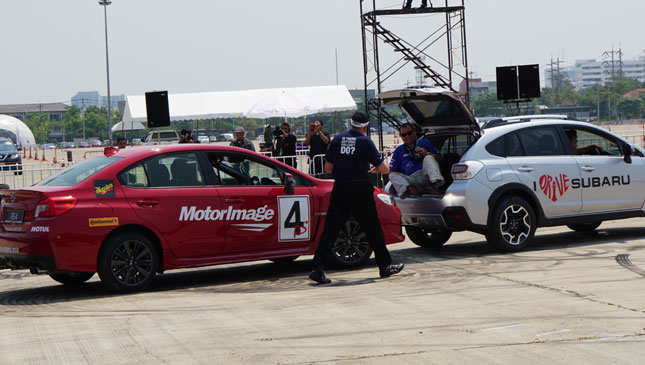 In the end it was all smiles for both of them.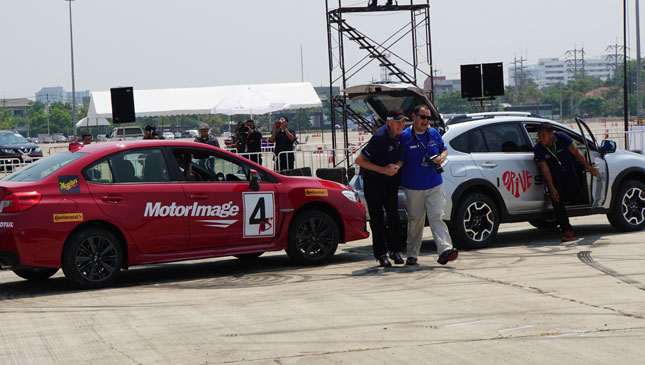 If you're curious to see what happens during Russ Swift's shows, catch him during the 2016 Manila International Auto Show, which runs from April 7 to 10. We can't guarantee you'll get the experience Botchi had, but we're sure you'll still enjoy watching Subarus do magical things. And don't forget to shout during the show.
Photos by Dinzo Tabamo