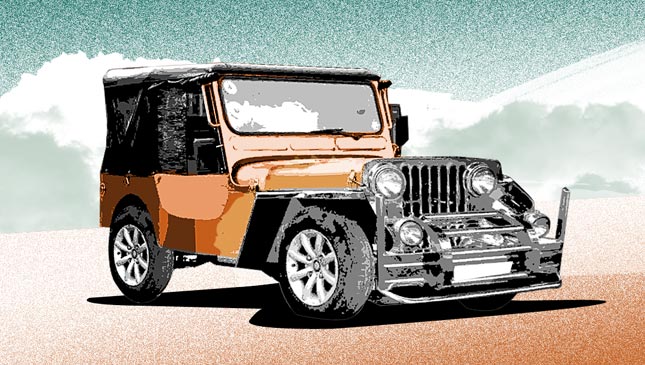 Ah, the owner-type jeep. For some, this vehicle was nothing more than a tacky or worn down old coot, covered in chrome and equipped with only the barest essentials: A set of wheels, an engine, and a steering wheel and pedals. But for others, the owner-type was so much more.
For many, the owner-type jeep is a Philippine icon--one alongside the likes of dirty ice cream, even. And that so many Filipinos hold the vehicle in such high regard isn't surprising considering a lot of local drivers used one as a gateway into the world motoring. They're cheap, practical and reliable, so it really isn't any wonder why we still see plenty of them around.
Continue reading below ↓
Recommended Videos
Yesterday, we asked you guys to share some of your fondest memories with the owner-type jeep. Your answers didn't disappoint.
Some of you learned to drive in one, some vividly recalled how they modded it or took it on road trips, too. But regardless of what experiences you shared, there's one sentiment most of you guys had in common: If you can handle an owner-type jeep, you can handle almost anything. Read on and enjoy.
Erwan Alex: "If you learn to drive in this beast, you'll be able to drive any vehicle."
John Cruz: "I drove my friend's Jeep going to Biak na Bato. Suddenly, I pulled the gear stick off while I was changing gear. I thought I was going to lose control of the jeep, but my friend told me it's normal and I can put it back anytime and it will still be functional."
JM Domingo: "When my dad decided to put a 3.2-liter diesel engine under the hood of our owner-type jeep and straight-piped the thing, and it sounded like a little angry truck and everyone kept staring at us coz it was freaking loud."
Peter Adrian Duka: "The night we stopped on the darkest side of the road and opened bottles of beer and conversed under the light of a thousand stars."
Prynze Buenaflor Peroy: "When I borrowed my friend's owner-type jeep, and while running in the middle of the steep road, then suddenly natanggal ang shift stick. My wife was so scared that she almost jumped out of the moving jeep."
Aldrich Galang: "My Tatay's jeep! I remember he treated that as one of our family members! Rain or shine, it has always been helpful when commuting. When we passed the heavy lahar flowing in Bacolor after Mt. Pinatubo erupted, it survived!"
Diana Grace: "My mom taught me how to drive using my brother's black owner type. I took it out for a spin without their permission and ended up scratching the front bumper. I just covered it with electrical tape. Since it was painted black, no one ever noticed. To this day, nobody in my family knows that it happened. Sorry, Kuya!"
Rhey Hilario Soliman: "Willy's body owner jeep with a C190 Isuzu diesel. Paborito ng kapit bahay namin gawing ambulance. We saved a lot of people wth it."
Madi Roman: "It skidded 180 degrees during a sudden step on the brakes to avoid a darting pedestrian crossing Quirino Highway, and I ended up on a full stop on the other side of the road, barely hitting a parked police car! No charges filed."
Pearl Pampola: "Accidentally learning how to drift with our owner-type jeep. Shhhh. Dad still doesn't know."