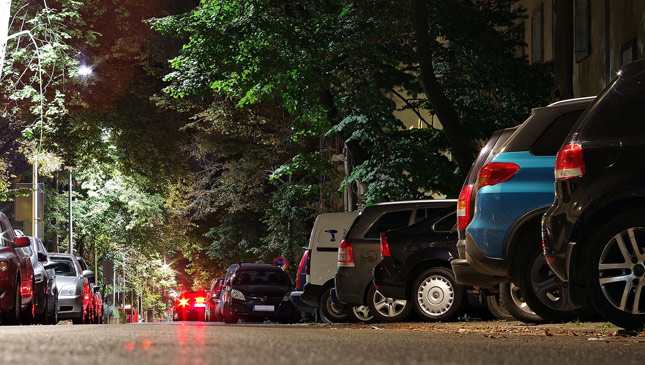 Parking a car is not as difficult as some motorists make it out to be. Sure, finding spacious and hassle-free slots might be more challenging than it used to be, but it's ultimately up to the driver's patience and skill behind the wheel—two things which can be improved with enough practice and experience.
Of course, there are ways to make that learning curve shorter. One of which is to know what to do before you even begin maneuvering your vehicle into a spot. The last thing you want is to be struggling to back into a space as a growing line of frustrated motorists builds up behind you.  Also, keep in mind that there are precautions to take even after you've exited your car—just because you're parked doesn't mean your vehicle is safe.
Continue reading below ↓
Recommended Videos
With all this in mind, we compiled a list of previous articles which should help give you guys a better idea of how to properly park your car:
1) Parking fails every motorist can probably relate to. Let's start things light. If you've been parking here in Metro Manila long enough, chances are you can relate to one or more of the situations in this video.
2) Parking tips to protect your car from dings, damage. Like we said, having successfully parked your vehicle doesn't necessarily mean it is safe. A lot can happen while you're away, so be sure to take these tips into consideration when you're scanning the area for a free slot.
3) Parking courtesies every motorist should observe. As with most situations behind the wheel, parking headaches can be avoided by simply taking other drivers into consideration as well. From staying within the lines to being respectful to parking staff, here are a few courtesies you should always keep in mind.
4) Why it's better to back into a parking slot. Now we know what you're thinking: "Why back into a slot when you can simply drive straight into it?" Well, here are some reasons why parking in reverse might make life easier for you.
5) Things you should do if you don't have a covered parking space. Hopefully you have a proper garage at home. But if you have to park your baby out in the open, at least make sure she's ready to take on the elements. Here's how.
6) 'Why I never fold my car's side mirrors.' To fold, or not to fold? According to detailing expert Manskee Nascimento, you should choose the latter option if you're looking for extra protection against dings and dents.
7) Tips to keep your cars safe from robbers. There are plenty of unscrupulous individuals out there looking to make a quick buck out of someone else's belongings. Unfortunately, a car parked all by its lonesome in the corner of a dark parking lot makes for a very easy target. Here's how to keep your ride safe.
8) Is it illegal to put a 'No Parking' sign in front of your house? So you're sick and tired of coming home to see your parking space occupied by one of your neighbor's pesky guests. Can you put a 'no parking' sign to deter him?
9) Can I reserve a parking slot by standing in it? No. No, you cannot. "If you're expecting to stand there and be met by anything other than a raised eyebrow and an awkward situation, you're going to end up red-faced."