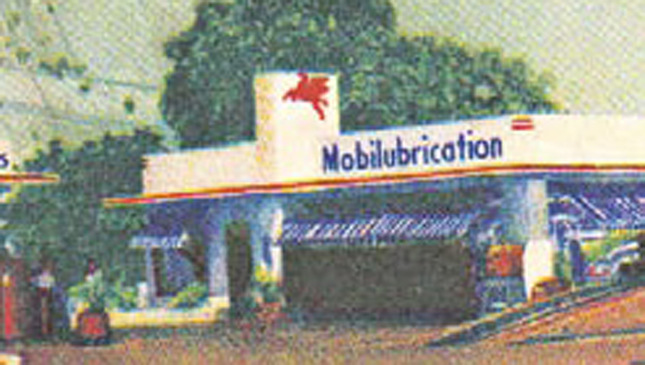 Standard Vacuum Oil Company of New York (Socony) was the pioneer petroleum firm in our country; in 1892, it started shipping in kerosene, which replaced whale oil to make lamp light. The product was sold under the name 'Petroleo Marca Gallo' (Cock Petroleum). In 1897, the firm established a permanent trading center and office in Anloague, Manila. Socony later became Mobil, then Esso, then Petron (1974).
By the 1900s, traders were selling electric, steam or internal combustion engine (ICE) automobiles to the public. The electric and steam cars were initially more popular because their early ICE counterparts were problematic. Fuels (naphtha, alcohol, stove gas) were difficult to buy, and a running ICE car was constantly noisy, dirty and smelly. But everything changed with the discovery of cheap oil in Texas in 1901. The price of crude oil fell below P0.10 a barrel. Gasoline, which carried the stylized name of Pratt's Motor Spirit, finally arrived in 1908.
Continue reading below ↓
Recommended Videos
Originally available in wooden cases of two five gallons tins to a case, it was sold in 10-gallon drums from 1910. Distributed by Socony, it became available at garages and small repair shops. Socony had a monopoly until Shell came in 1914 and Texaco (Caltex) arrived in 1921. Due to World War I, domestic gasoline was rationed for years. With the lifting of rationing in early 1919, the demand for gasoline became immense. In order to solve the dilemma, Socony initiated the installation of a Gilbert-Barker curbside gasoline pump in Intramuros.
The arrival of gasoline tankers in 1920 made possible the delivery of gasoline to far-flung areas. Socony imported 15 prefabricated steel service-station buildings in 1925. Twelve buildings were constructed in Manila, while three were erected in Cebu. In time, more stationswere established along the north and south roads of Luzon. Constructions in the Visayas and in Mindanao were minimal due to the few good roads there.
Thanks to improved thoroughfares, stations and rest areas, tourism started to grow in the 1930s. However, many stations closed during World War II; the few that operated near sugar mills sold only alcogas. Commerce was revived immediately after the war. Instantaneously, competing companies started building stations with additional new services everywhere. Lubritoriums (service bays) appeared in the '50s, while bigger and more convenient restrooms came in the '60s.
Larger stations with convenience stores were constructed inside tollways in the mid-'70s. Today, we also have stations with mini-malls and park-and-fly facilities. With station operators keeping abreast with current trends, we can soon expect more services—say, for electric and hybrid vehicles.