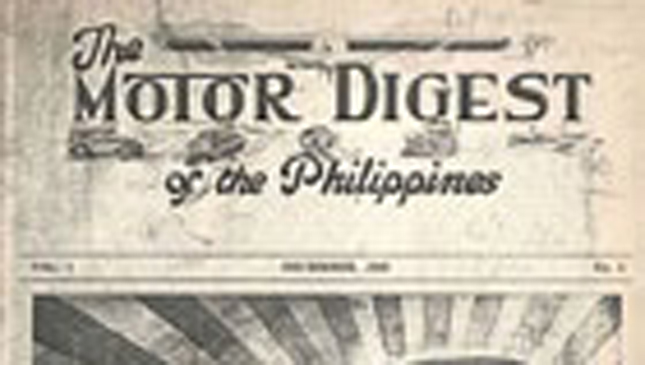 The advent of the automobile brought about the publication of periodicals on the subject in 1895. This was in England and the USA. While the automobile arrived in the Philippines in 1900, motoring magazines didn't appear till later. In the meantime, publications like The Manila Times and Excelsior filled the void by occasionally printing motoring-related items. The first news story appeared in 1901, and the first advertisement appeared in 1902.
On August 20, 1910, The Manila Times came out with the first automotive section, entitled 'Automobile News of Manila as Told Around the Many Garages.' P.W. Tinan published Manila Motor Car Directory, a book on maps, routes and practical information for motorists, in September 1910. Its editions made since 1947 were known as Caltex Motoring Guide. Some dealers came up with directories and magazines, too: the Michelin directory (1915); PCC News (1919) by Pacific Commercial Corporation (Buick); Ford Monthly (1930s) by Manila Trading and Supply Company (Ford); and Challenge Magazine (1996) by Honda Cars Philippines.
Continue reading below ↓
Recommended Videos
Until now, dealers publish in-house magazines for distribution to preferred clients.The earliest magazine specializing in cars can be traced to Philippine Motoring Topics: The Automotive Authority of the Far East, published in 1918. This was followed by Motor Digest of the Philippines (1929). Both had short publication lives. Philippine Motor Review (1932 to 1941; 1957 to 1979) by the Philippine Motor Association (PMA) became the first automobile-club magazine in the country. N.J. Bradley's Philippine Ford Owner's Monthly, which appeared in 1937 and is not affiliated with Ford Motor Company, can be considered the earliest particular car-club publication.
The Automobile Association Philippines (formerly PMA) introduced the AQ Magazine in 2011.Oil companies also came out with corporate magazines. Philippine Caltex Circle (1954), Mobilways (1955), Esso Silangan (1962), and Philippine National Oil Corporation (PNOC) Silangan (1976) appeared accordingly. Oil-industry-related subjects were complemented with interesting topics on Philippine art, culture and history. Due to the growth of the automotive industry in the '60s, Asia Magazine, Manila Chronicle and The Manila Times published special magazine issues on motoring from 1963 to 1972. Chronicle even had a quarterly motoring magazine from 1963 to 1965.
When Martial Law was declared in 1972, the publication of periodicals stopped. Permits to publish were eventually given, and the new titles that appeared were Game, a sports magazine with an automobile section (1973); Auto International (1979); Car Plus International (1980s); Car + Value Buyer's Guide (1988); and High Gear (1997). Car Finder (1996) and Cruising (1999) still exist today.Let's not forget Automotion (1994) where many current motoring journalists had their start, and Rev (2001) which took its place. Mention goes to C! (2002).
The granting of more international editions by global magazine publishers ushered in the Philippine editions of well-known foreign titles. Top Gear Philippines, the number one car magazine in the country arrived in September 2004. Autocar, the oldest British car magazine in circulation (since 1895), arrived only recently.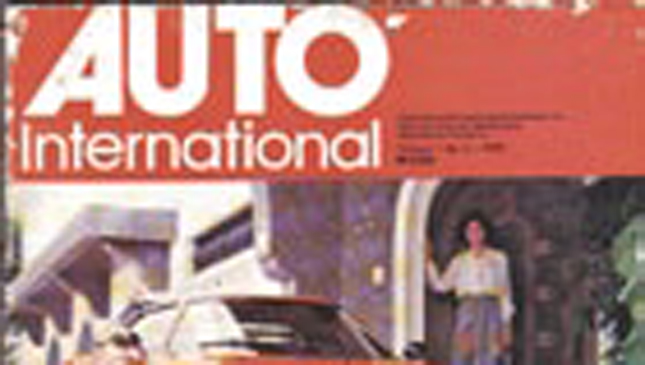 Note: This article first appeared in Top Gear PH's September 2014 issue.