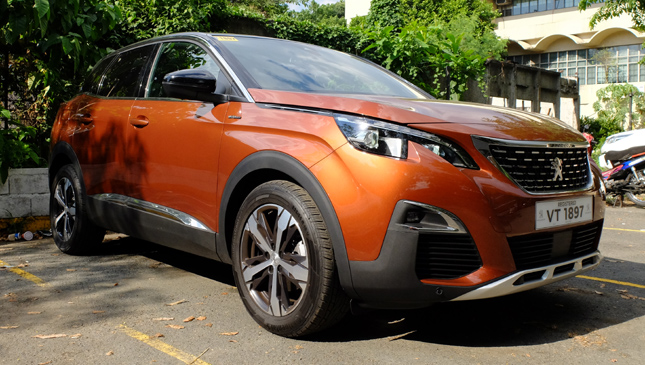 'Premium' is a label that's easily thrown around by carmakers these days. It's not that they aren't premium (a term which outside of pricing, can be considered subjective). It's just that some models are being marketed as such just simply because they carry a badge or nameplate which originated from a certain country or continent.
Take some lesser-known European brands, for example. In truth, many of these cars are very attainable in their respective first world markets. So when a family member spotted a shiny new Peugeot 3008 test unit sitting in our garage and commented that the carmaker wouldn't fall under the 'premium' category in Europe, I understood where he was coming from.
Thing is, after a few days with the crossover, I can't say I agree with him. Because if something looks premium and feels premium (and to a less desirable extent, is priced premium), than it must be premium, right?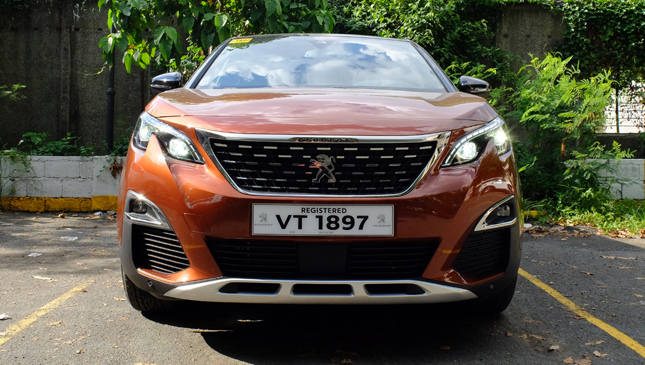 1) The design stands out.
Don't let this crossover's clean side profile and simple two-tone color scheme fool you; the 3008 has a lot going on aesthetically.
The front features a pretty large hood and dominating headlight designs with daytime running lights flanking an intricate grille, with the brand's iconic lion badge in the center plus generous amounts of chrome trim. The rear, meanwhile, flaunts premium-looking LED taillights and a large bumper.
It's muscular, classy, and a welcome breath of fresh air from the mainstream models littered across Manila's streets.
2) The interior is one of the best we've been in.
'Stealthy' is an adjective I like to use when describing sleek and dark interiors, and perhaps no cabin better personifies the word than the Peugeot 3008's. There are plenty of nice grays, blacks and premium-feeling surfaces, while some contrasting light-colored stitching adds just the right amount of playfulness to the mix.
The dashboard and door panels envelop both driver and passengers without making the experience feel claustrophobic, and the polished metal trim and sleek A/C vents are among the nicest we've seen in the segment. The instrument cluster housing looks futuristic, as does the central console and controls.
Finally, the steering wheel is compact—so much so that it might take a little getting used to—and feels very nice to hold.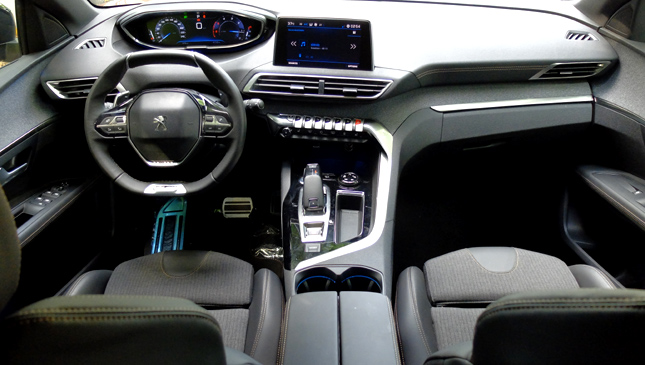 3) It goes the extra mile when it comes to features.
Feeling sporty? The 3008 actually has a scent for that. Want to relax in traffic? There's a scent for that, too, as well as a built-in massage feature in the driver's chair (with a 'cat paws' setting to boot). The digital instrument cluster and gauges are easily configurable to display whatever pertinent information the driver chooses–everything from your fuel economy to music.
There's also attractive blue ambient lighting scattered throughout the cabin with adjustable levels of brightness. If you want a personalized driving experience, you're going to love this car.
4) It's actually pretty fun to drive.
Powering the FWD 3008 is either a 1.6-liter turbocharged gasoline (165hp and 240Nm) or 2.0-liter turbodiesel (150hp and 370Nm) engine mated to a six-speed automatic transmission. The diesel version, which is what we're testing, packs a punch with plenty of torque to go around for easy overtakes. You can also spice things up with the crossover's Dynamic Mode, which noticeably improves throttle response. Use the paddle shifters for this.
It handles well, too. It feels smaller than its size (4,447mm long, 1,841mm wide and 1,620mm tall) suggests, with light yet responsive steering. With 219mm of ground clearance, it rides quite high.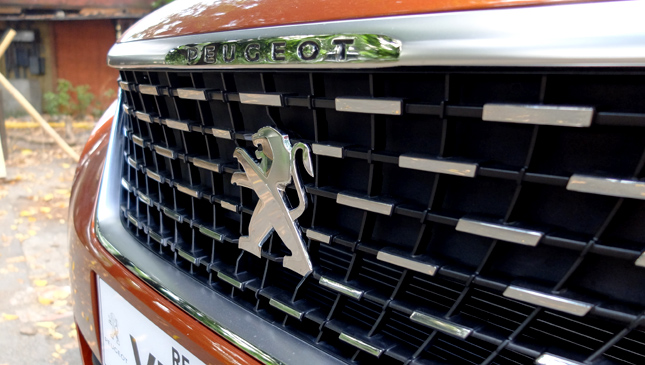 Now admittedly, the 3008 isn't perfect. While the unit we had was very quiet for a diesel, you can still tell you're driving one by the vibrations in the steering wheel and pedals. Also, some less-than-ideal stretches of road do remind you the suspension wasn't set up with Philippine driving conditions in mind (though the ride did feel fine on decent surfaces).
The interior setup takes a little getting used to as well: With everything from the climate control system to the instrument cluster controlled via touchscreen, you could say the car suffers from a lack of tactile feel and an overreliance on, well, the touchscreen.
The thing is, none of the abovementioned gripes are that serious—they might even be consiedered nitpicking. The design, interior, powertrain, features and overall package impress. So, would you consider the 3008 a premium crossover?