We haven't been doing much driving lately, but we're sure a lot of you out there have been tinkering with your toys a lot more than usual. And outside of those DIY projects that have kept your hands full (and your wallets begging for mercy) throughout quarantine, we reckon you've been busy keeping your car in tip-top shape as well. It's amazing how spare time can translate to some TLC for your car, right? 
If that's the case, then here's something we think you should check out, especially if your car's engine oil is scheduled for a change: PIAA's Twin Power Magnet Oil Filter. This special filter from PIAA—a brand that gearheads are probably familiar with—boasts a two-layer filtration structure composed of a 10-micron and a 20-micron paper filter. It's supposedly 150% more effective than conventional filters.
In between these two filters is a 100millitesla magnetic ring that helps attract metal debris—debris that coud potentally wreak havoc throughout the engine if it weren't kept from flowing back through the oil filter itself. This magnet can work hand-in-hand with some new oil pan designs which have built-in magnets, or those oil drain plugs with magnetic tips available in some vehicles, making the entire filtration process all the more effective.
PIAA also claims that the enlarged oil inlet port in its product provides at least 170% better oil flow rate than standard oil filters. This means that more oil will flow back after the filtration process, allowing better engine lubrication and, in turn, smoother engine performance.
ADVERTISEMENT - CONTINUE READING BELOW ↓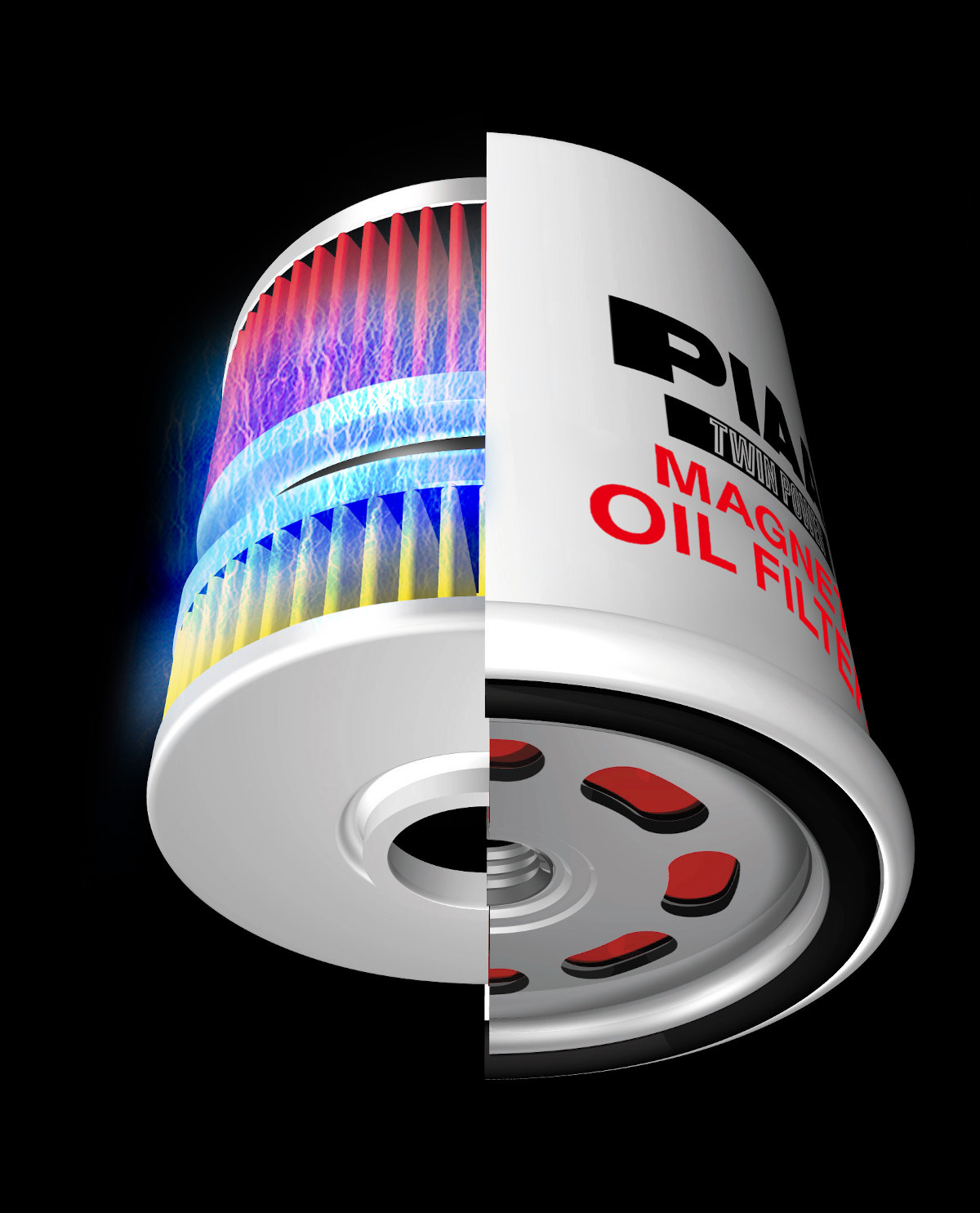 These PIAA Twin Power Magnet Oil Filters are compatible with vehicles from most Japanese car brands such as Honda, Nissan, Mazda, Mitsubishi, Subaru, and Toyota. You can also get in touch with the official distributor of PIAA products in the Philippines through its official Facebook page for more details.
ADVERTISEMENT - CONTINUE READING BELOW ↓
Recommended Videos