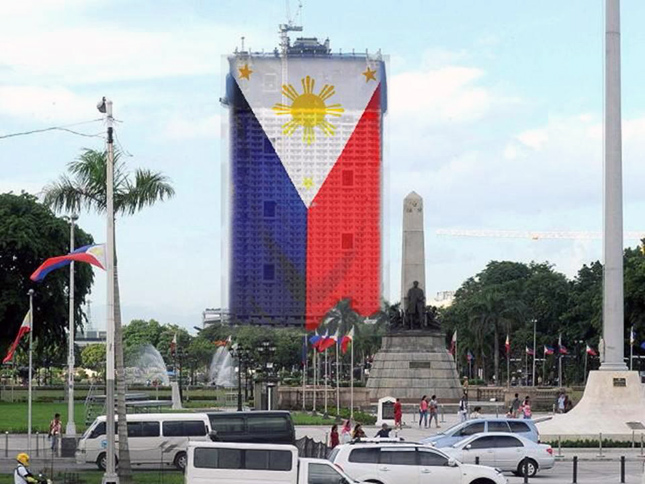 By now, you already know that there is a public uproar surrounding the construction of the 46-story Torre de Manila, a project of DMCI Homes. That's because the towering building--in many people's opinion--ruins the landscape behind the iconic Rizal Monument in Manila. As you read this, a cease-and-desist order has been handed down, and the developer has been forced to halt construction.
But let's be real here: Taking down the almost-finished building is practically out of the question. That's simply not going to happen. In the first place, DMCI was able to secure a permit to put up this "concrete monstrosity." The dispute is mostly riding on an emotionally charged sense of "patriotism" being fanned by individuals with varying motives. But seriously, will you really be bothered by the view if you see it while driving by Rizal Park?
We also do not approve of Torre de Manila's photo-bombing presence behind our beloved Jose Rizal, but it's done. We have no illusions the social-media protests will succeed in tearing it down. That being the case, is there at least a middle ground--an acceptable compromise--that can be reached by all parties so that this building is allowed to remain standing and do business?
We received the above suggestion from Joel de las Alas--a Filipino based in Dubai--who proposes that the facade of Torre de Manila be adorned with the Philippine flag. (The flag's color orientation has been corrected here; the original artwork had the red strip on the left.) When we posted this on our Facebook page, it immediately went viral, with most people finding the idea pretty cool (and just as many folks condemning it).
What do you think of this proposal? Take our poll.
Does putting the Philippine flag on the facade of Torre de Manila solve the dispute regarding its "unwelcome presence" behind the Rizal Monument?
✓
Yes, this should be an acceptable compromise
✓
No, it's a complete mockery of the national flag
✓
Well, the real question is: Is this even allowed?