£138.19 (P9,115) per rpm. That's the key figure that separates these cars—for me, at least. Both the 718 Spyder and the 911 Speedster are glorious objects and as close to chassis perfection as we've come to expect—rely upon—from Porsche. Only the latter revs all the way to 9,000rpm, but it comes with a price tag almost as high as the notes emitted during its engine's ear-splitting crescendo.
Both are new chapters in one of the most illustrious of Porsche's history books. As a Spyder and a Speedster, they're much more special interpretations of the firm's roadsters, with an ancestry dating back to the '50s.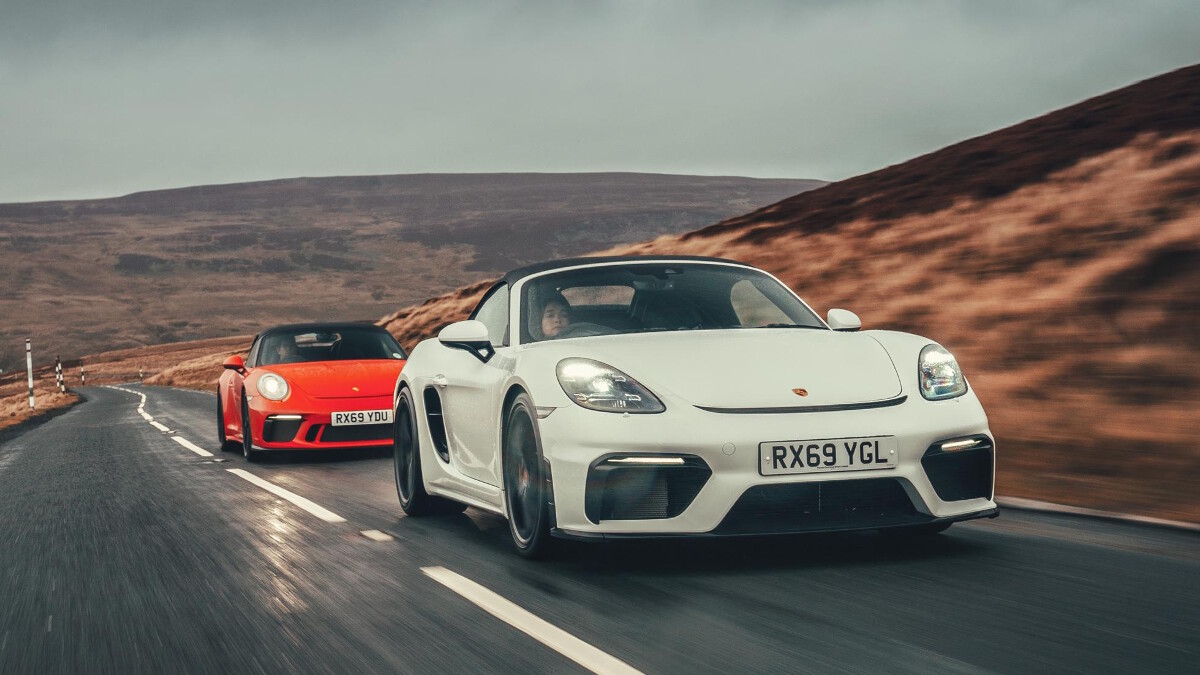 Continue reading below ↓
Recommended Videos
They're lighter in weight and sharper in focus, and carry a roof mechanism that involves physically climbing out of the car and shifting components around with your actual arms. Pop the roof up and down regularly, and you can probably save some money on a gym membership each month.
Which would at least help chip away at those list prices a little bit. The 718 Spyder starts at £73,405 (around P4.84 million)—it'll be twice as much as a base Boxster with a few choice options. Meanwhile, the 911 Speedster costs—and there's no way of putting this lightly—£211,599 (roughly P14 million). Except it doesn't, because all 1,963 slots of its limited production run sold out quickly and it's now suffering 911 R syndrome. There are rumors of people asking for exorbitant amounts for theirs.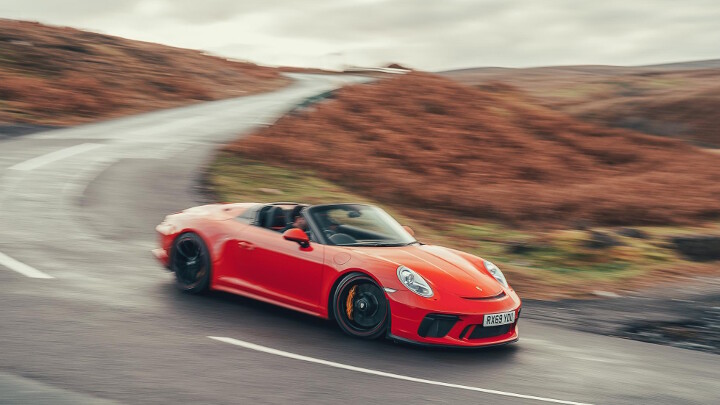 It's very hard for any car to justify costing that much money, let alone a previous-generation 911 in its run-out guise. And yet today, on this sodden wet, freezing cold road in the northeast of England, I think it does. And a good chunk of that is thanks to its magical 9,000rpm rev limit.
Honestly, you can file its sweep through the final 1,000rpm as one of the greatest, most life-enriching things in all of motoring. It's up there with sliding a Ferrari around Fiorano, slithering down America's west coast in a droptop Camaro, or plunging through British countryside in an old Land Rover.
And all with the help of a funny little stick in the middle of cabin, something both of these cars have. There's no paddle-shift option on either. It changes everything, because chasing the redline suddenly morphs from an easily attained activity—with the safety net of a transmission that'll protect you from mishaps—to a fighting of your own willpower.
So torquey is the 911's engine—a 503hp flat-six also found hung over the rear axle of the old 911 GT3—that your arm might start tingling and moving from wheel to knob at about 6,000rpm. You'll clock your wimpishness and hang on for another fifteen hundred revs relatively easy. But the next? It's almost physically draining, the engine's howl rising and rising, the sound ricocheting off nearby dry-stone walls like a wrung-out MotoGP bike off a pit wall, as you fear the pistons are about to fire themselves up past the Speedster's rollover humps like Space X rockets headed for, well, space.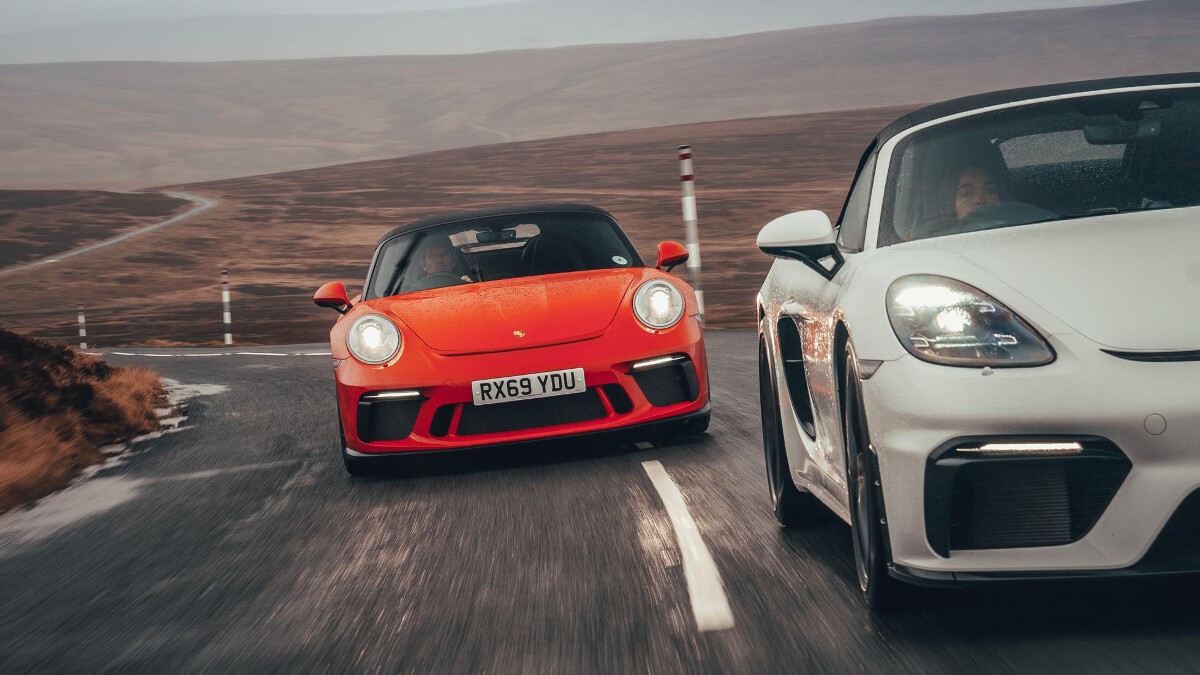 That moment you change up just as the needle whips past the nine is sweet, one made all the more special because of how frustratingly long the gears are. There are few chances to chase this high legally, but boy, will you take them. And they're what so crucially draw a line between these two cars.
Because otherwise, they're both as exceptional as each other. If you've read any car stuff on the Internet ever, you'll know how boringly predictable praise of Porsches is. But it's all true, I promise. These two have electrical steering systems that border on witchcraft in terms of the feel and feedback they possess, while there are few better manual gearshifts on sale and even fewer brake pedals that are genuinely enjoyable to use. Porsche's engineers just get what drivers want.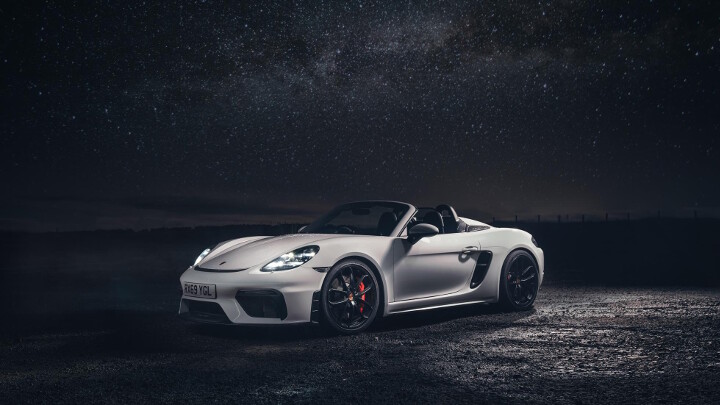 The 718 Spyder may be a third of the cost of the 911 Speedster, but it is resolutely not a third of the experience, and driving something that looks so wonderful but drives so sharply has a wonderful incongruity about it. These are both products of Porsche's Motorsport division—the team who give us the batsh*t track specials—and drive with the same vigor as a GT2 RS despite being roofless.
The 718's mid-engined layout, slightly dinkier size, and alcantara-wrapped wheel all lend it even more of a driver's-car feel than the 911, and it's an easier, more forgiving car to wring the neck of. But with a paltry (in this company) 8,000rpm redline it is, #FirstWorldProblems as it is to say so, lacking that final sliver of hedonism we know its creator is capable of.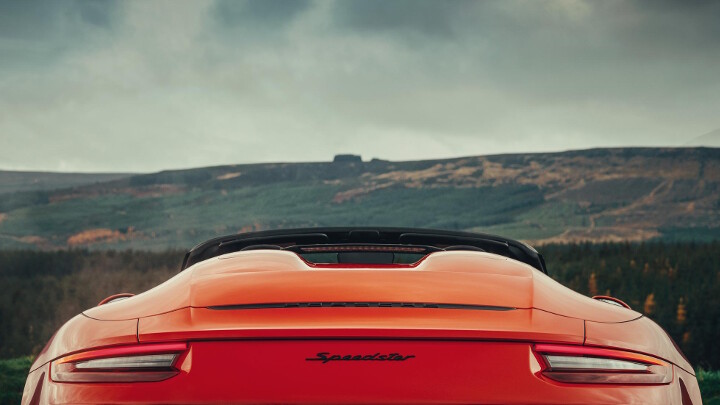 It's objectively brilliant, in other words, but subjectively a little harder to pin down. If you haven't much experience of Porsche Motorsport models, you won't know the little flourishes it misses out on.
Flourishes fully taken care of by the superstar 911 Speedster. £138.19 per rev may sound as outrageous, but I promise you it's money very, very well spent.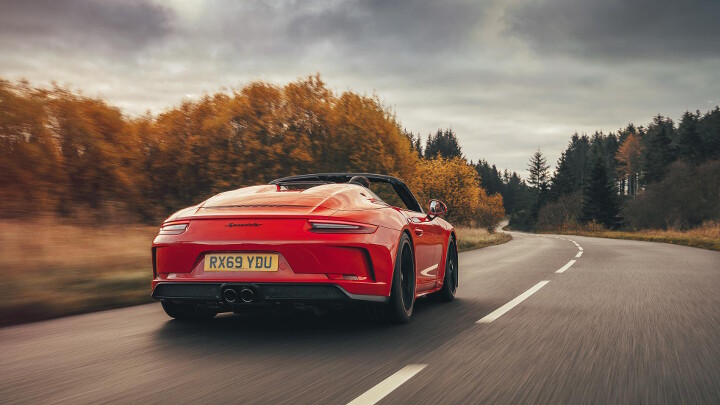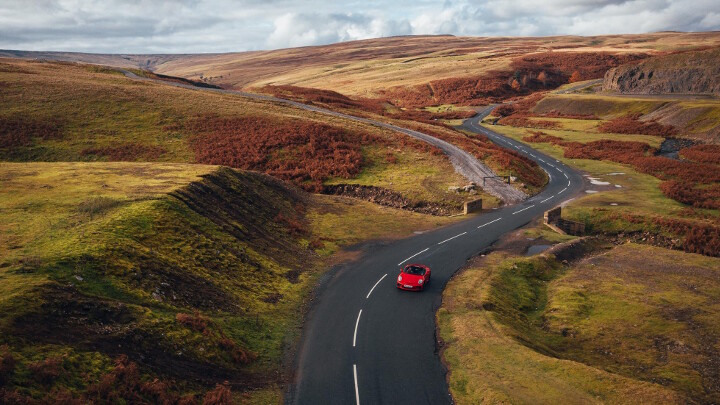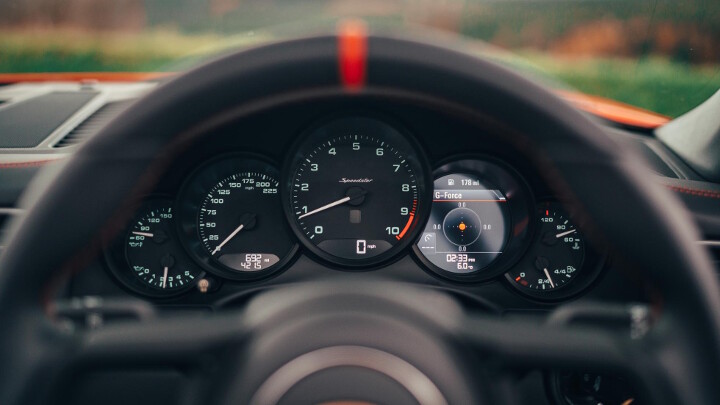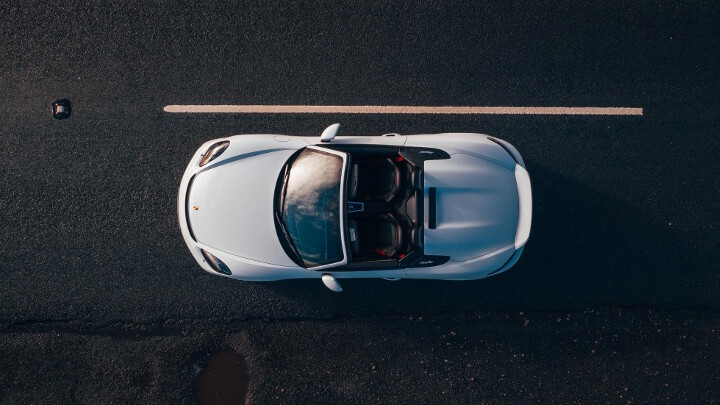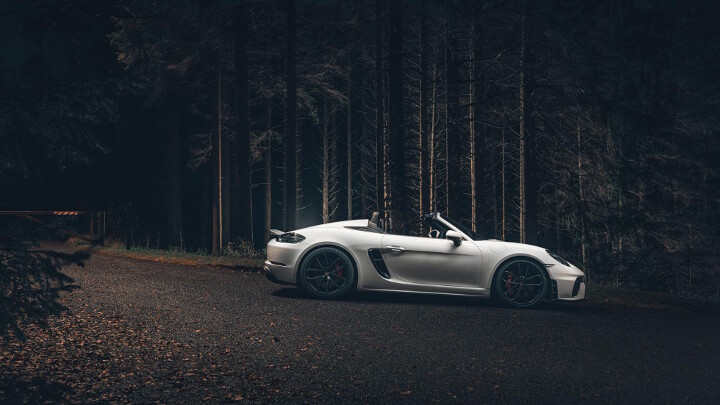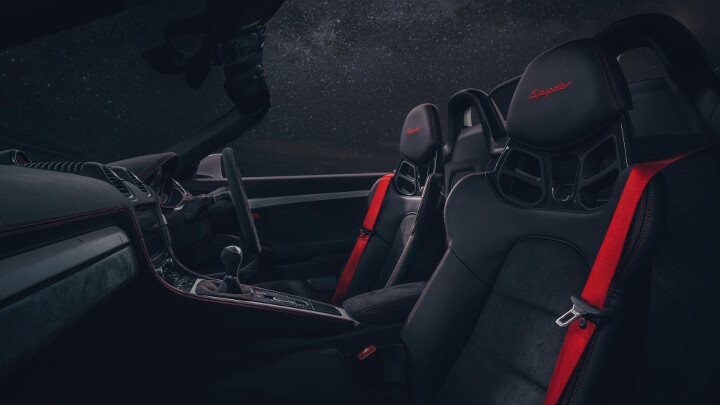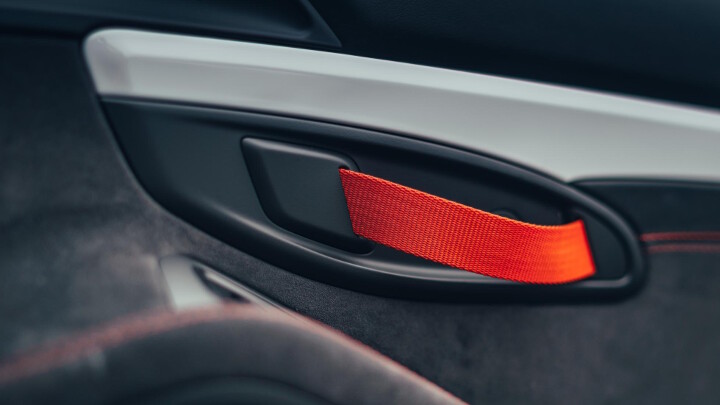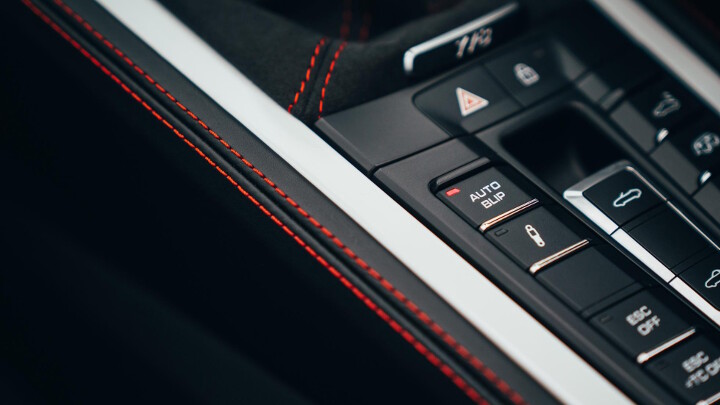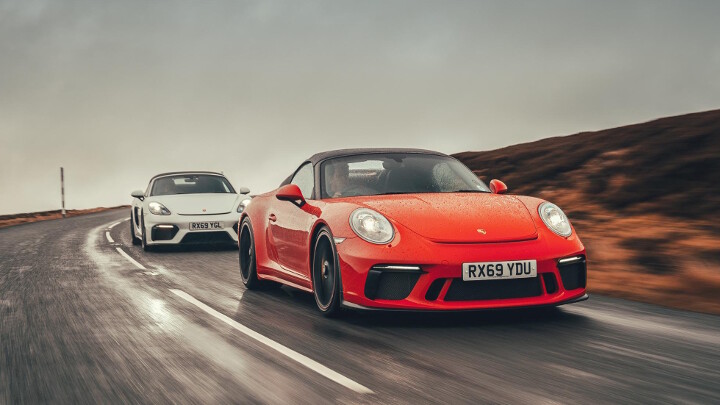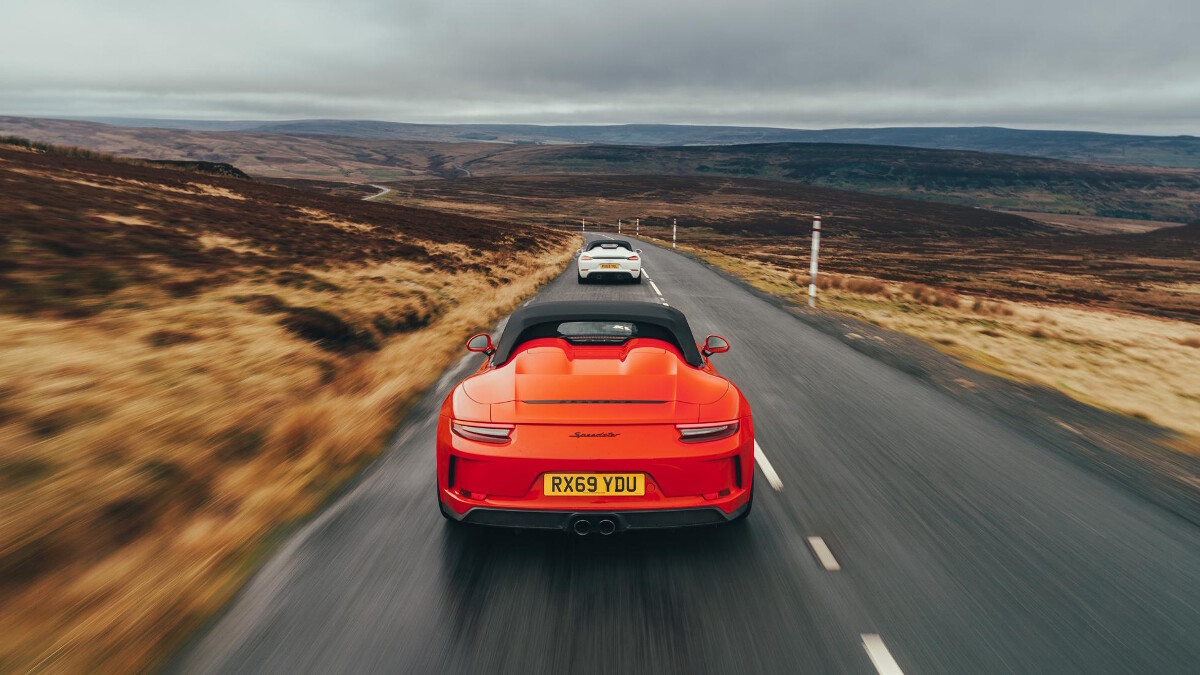 NOTE: This article first appeared on TopGear.com. Minor edits have been made.