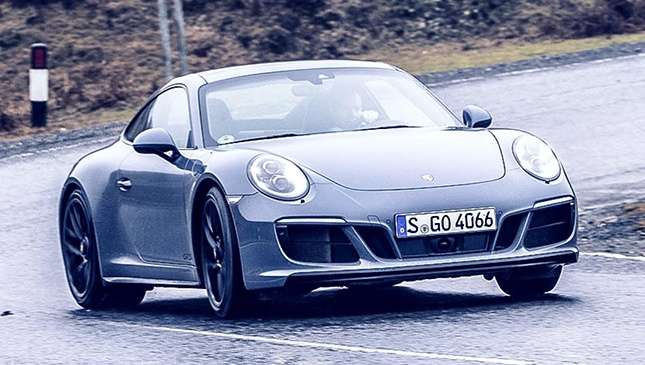 Another Porsche 911 review! Which one's this?
Quite possibly the perfect everyday Porsche 911. Remember the 911 Carrera GTS—the darling of both the 997 and pre-facelift 991 ranges? Well now you can have one with the thrustier new turbocharged 3.0-liter flat-six.
You can also have it in any body style you like—coupe, cabriolet or targa—with rear- or four-wheel drive, and a manual or PDK automatic gearbox.
The one we have here is, naturally, the fastest of the lot: a £102,120 (P6.37 million) Carrera 4 GTS Coupe PDK capable of 0-100kph in 3.6 seconds and a 307kph top speed. Supercar performance.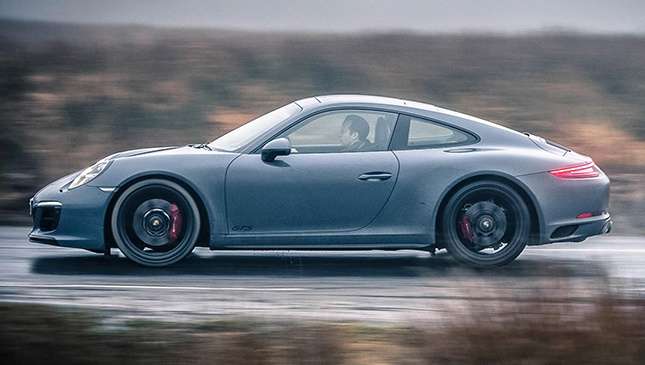 Wow. What do you get for your money then?
Many things. The GTS is about pulling together all the best bits from the options list and then offering it as an attractively priced package. So, barring embroidered headrests, decals and 20-inch, satin black, center-locking Turbo S wheels, you can in fact take a Carrera S and build a GTS in all but name.
Add PASM sports suspension (20mm lower than standard), a Sport Chrono pack, sports exhaust, Sport Design front bumper, sports seats and the Powerkit that boosts the engine by 30hp and 50Nm (and to 444hp and 550Nm) and voila, you'll have a GTS without the badges.
The good news is a GTS costs over £3,000 (P187,000) less than adding all the kit individually, so represents excellent value. Well, in Porsche world at least. 'Our' Carrera 4 GTS was swollen from up to £117,106 (P7.3 million) once the PDK 'box, Burmester stereo and several other non-essential extras had been added.
You could argue that a GTS with a manual gearbox and rear-wheel drive (but still with the wider bodywork standard on all GTS models) is the racing boot enthusiast's choice, and I'd tend to agree, but given the soaked Wales roads I find myself on here, I'll take all the grip I can get.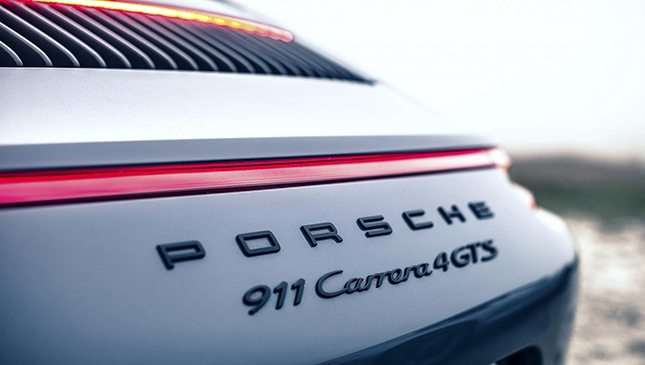 Looks mean…
You're not wrong, although it's a shame the Graphite Blue Metallic paint is morphing into the gray sky in our pictures above, because in isolation it's a delicately beautiful thing—lightly muscled beneath pebble smooth bodywork, but with the dark lettering, exhaust tips and wheels adding just a flicker of menace.
Next to a plainer but identically proportioned Carrera 4S, the GTS trinkets and sunken stance definitely make it look more special.
Is the way it drives more special, too?
For those used to the old naturally aspirated 424hp 3.8-liter flat-six, the new twin-turbo 3.0 takes a blink longer to wake up (although that's true of any 991.2 model), but once up and revving it kicks noticeably harder in the mid-range than a standard Carrera S, and there's a harder edge to the soundtrack.
Make no mistake, there is a gratuitous amount of performance here, but what's staggering is that even on less-than-grippy Welsh roads it's not intimidating—you can lean on the tires, trust the balance, marvel in the lack of body roll and when the rear does inevitably break loose, there's plenty of time to catch it and make it look intentional.
For brief, glorious bursts between corners I give it its head, bask in the extra 50Nm of torque—yours between 2,150rpm and 5,000rpm—and then let it spin further, right to the 7,500rpm limiter, just for the hell of it. It might have lost some of its predecessor's hollow howl at the top-end, but this is still an engine that likes to stretch its legs.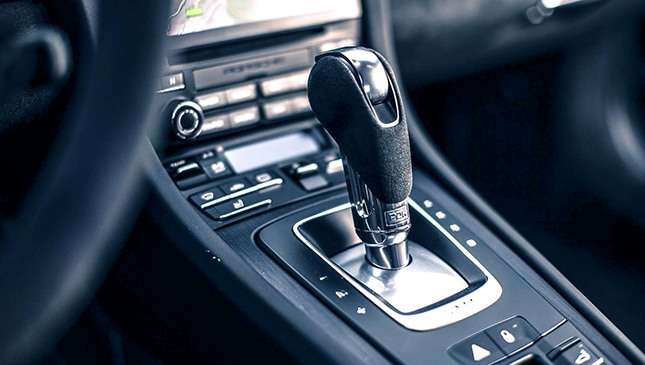 And the gearbox of choice is…
We can debate the pros and cons of PDK or manual 911s, but the facts are this. The PDK gives more defined edges to the experience—upshifts on demand, later downshifts and two-hands on the wheel at all times. For a car like the GTS, which brings your bum closer to the road, rolls less and seems to spread its shoulders a little wider than the standard car, it's the better fit in my opinion.
There's simply more time to enjoy the way the steering squirms with the road surface, while filtering out the harsh bits, letting you remain unstressed and (potentially overly) confident at all times. Having said that, if you go with the manual, I'll fully support your decision, too.
What about the more everyday stuff?
As brilliant as ever. Strangely, my defining moment with the GTS comes on London streets at 5am—roundabouts, chicanes, flyovers, slip roads all taken briskly, fluidly, in perfect control.
Were there compromises to the Carrera GTS's lower stance then it would be hard to recommend it over the multi-tool Carrera 4S, but there aren't.
It charges harder, looks cooler and goes about its business with more immediacy, but still doubles as the perfect everyday sports car. If you live in a predominantly cold and damp climate, I'd even recommend going for the four-wheel-drive version too. Direct hate mail to the usual address.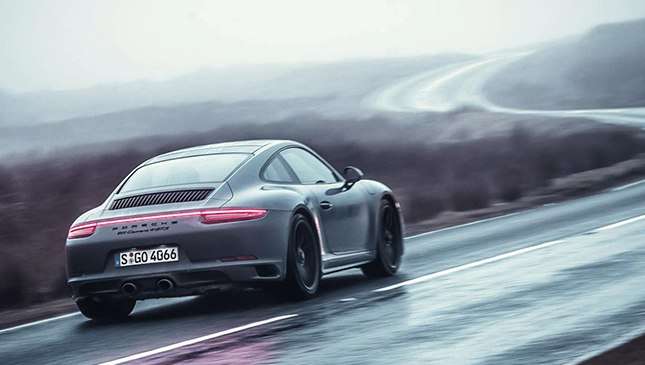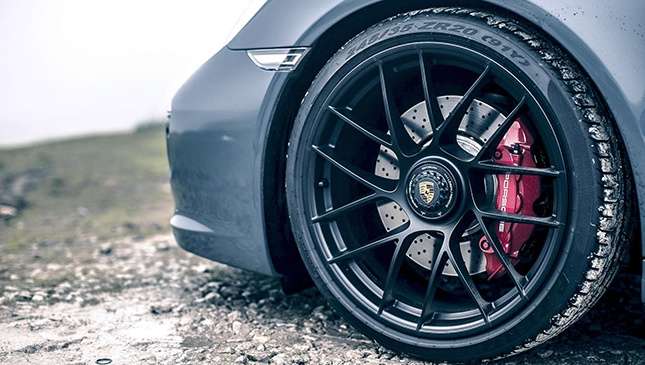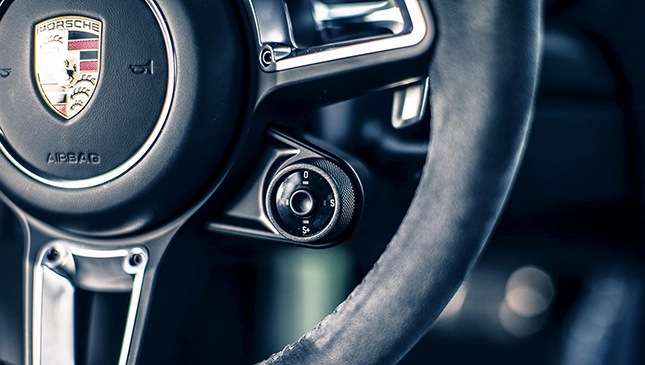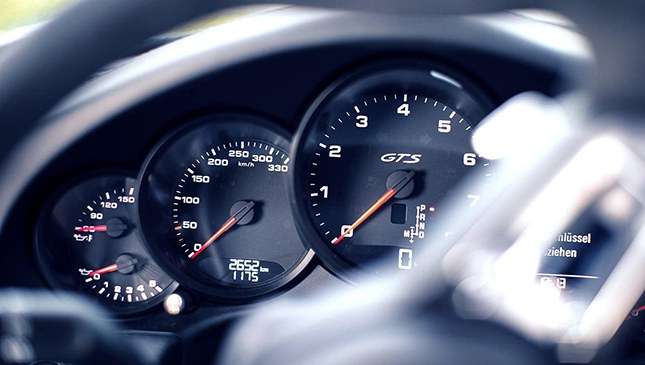 NOTE: This article first appeared on TopGear.com. Minor edits have been made.