You'll have digested the specs and photos of the new Porsche '992-gen' 911 here. Done that? Good. Now we can get into the nitty-gritty of what it'll go up against when it lands in 2019.
See, the old 991-gen 911 was pretty much the best sports car in its class right up until its retirement. It evolved with turbos, better infotainment, rear-wheel steering, and so on, to keep pace with new German and British rivals. None of its rivals are getting any younger, meanwhile, and are all in the process of being refreshed. Does the new Neunelfer have an easy stroll to the top of the class? Let's see.
1) Aston Martin Vantage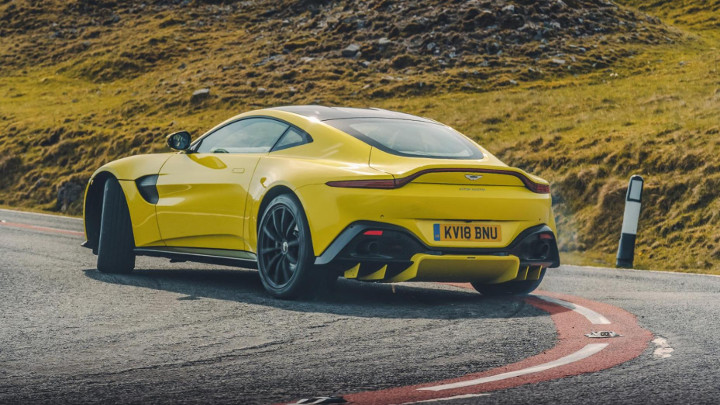 On sale since: 2018
Power vs new Porsche 911: 503hp (+59hp)
Aston Martin's wide-mouthed Vantage is the 911's youngest foe, though it shares underpinnings with the DB11 and its potent V8 engine with the Mercedes-AMG GT. When we put it up against the old 911 GTS, the Vantage struggled to match the Porsche's scalpel-sharp drive, and it's not as practical. But James Bond doesn't drive a Porsche...
ADVERTISEMENT - CONTINUE READING BELOW ↓
Both cars will get a manual gearshift in 2019, and we're expecting faster, track-ier, and less roof-y versions of both to follow. Rule Britannia?
2) Jaguar F-Type P380 Coupe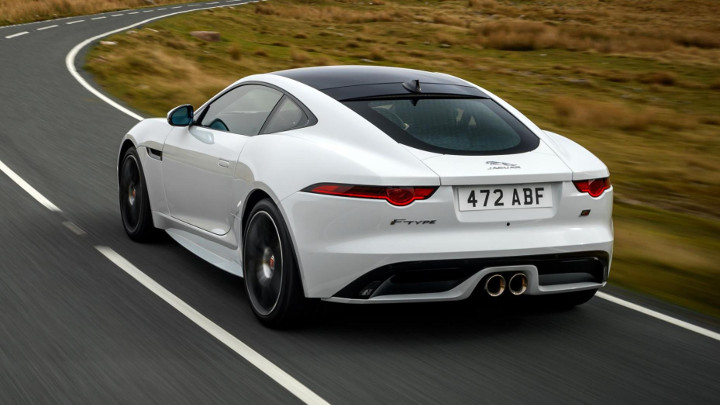 On sale since: 2013
Power vs new Porsche 911: 375hp (-69hp)
Is the F-Type really getting on for six years old? Cripes. Recently facelifted with slightly different intakes, trick LED lights, and a refreshed but still below-par infotainment screen, this Jag remains one of the most achingly beautiful cars on sale. We also love it for having badges that make sense—yes, a P380 really does have 380 (metric) horsepower.
It's too heavy, though, and tricky to see out of—two factors the old 911 always waved in the F-Type's undeniably pretty face. That said, the lower asking price (by almost £27,000 or P1.8 million) counts for a lot.
3) BMW i8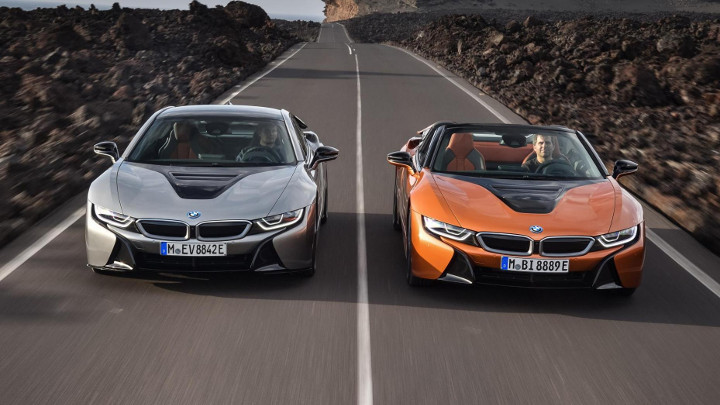 ADVERTISEMENT - CONTINUE READING BELOW ↓
Recommended Videos
On sale since: 2014
Power vs new Porsche 911: 369hp (-75hp)
Still looks the business, doesn't it? The i8 has been stubbornly plowing its own furrow in the luxury sports-car scene for almost half a decade, and though hybrid 911s, AMG GTs, and F-Types are mooted, nothing else has yet offered its blend of economy and performance. The i8 is by no means the purest driving experience, and its cabin lacks theater, but it's an epic long-distance GT and is the £100,000 (P6.7 million) supercar with the cleanest conscience.
It might not see which way the searingly quick new 911 had gone, though. Not ideal when you're paying £21,100 (P1.4 million) in extra sticker price.
4) Mercedes-AMG GT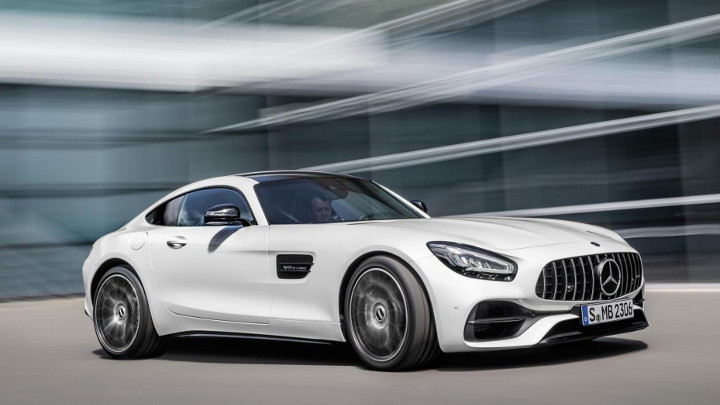 On sale since: 2015
Power vs new Porsche 911: 469hp (+25hp)
AMG's flagship has just had a facelift, revealed at the LA Auto Show. We're concentrating on the 'base' variant here—the standard AMG GT. It offers a more blood-'n'-thunder approach to sports-car motoring, and there's no doubt it's always had a more punishing ride, lairy demeanor, and cramped cabin compared with the 911.
ADVERTISEMENT - CONTINUE READING BELOW ↓
But as the Porsche gets techier, bigger, and more sensible, might AMG's re-honed super-coupe mount an unlikely comeback? If lessons learned from the super GT R can find their way into the standard car, Germany could have one heck of a sports-car civil war brewing.
5) Audi R8 V10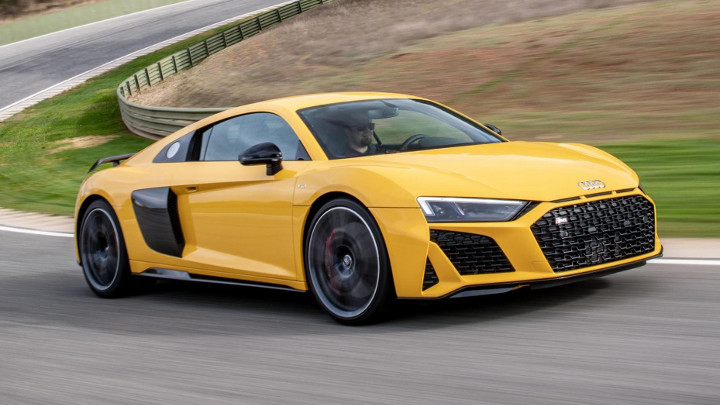 On sale since: 2015
Power vs new Porsche 911: 562hp (+118hp)
Like the AMG GT, Audi's V10 hero has just woken up from cosmetic surgery, and had its sonorous V10 tickled for a tad more power—now equal to a McLaren 570S. New panels front and rear make it look precisely 73% angrier.
It's the most everyday-usable mid-engined supercar, no question, but is it still a bit too flash for some 911 lovers?
6) The others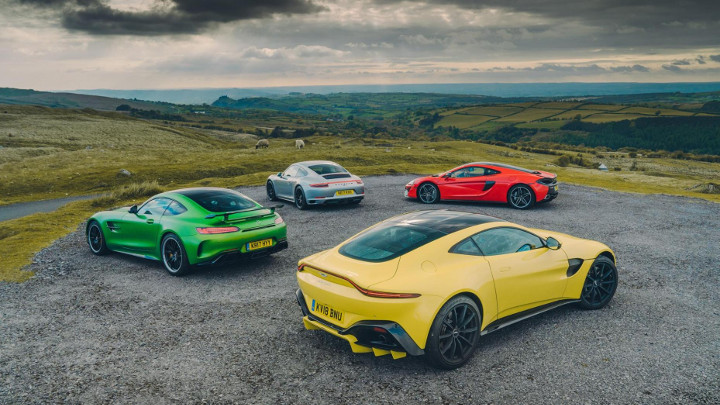 Then there's the mid-engined Corvette C8, due to be revealed in 2019, aimed at younger buyers and track-day goers. What about a used McLaren 540C, dropping into budget near a well-spec'd 911 Carrera S? And perhaps it'll be BMW's M8, not the i8, that the 911 stumbles over.
We'll find out in 2019. On previous form, can Porsche be confident it's got the new 911's rivals sussed out?
NOTE: This article first appeared on TopGear.com. Minor edits have been made.