1) 1975 Porsche 911 Turbo 3.0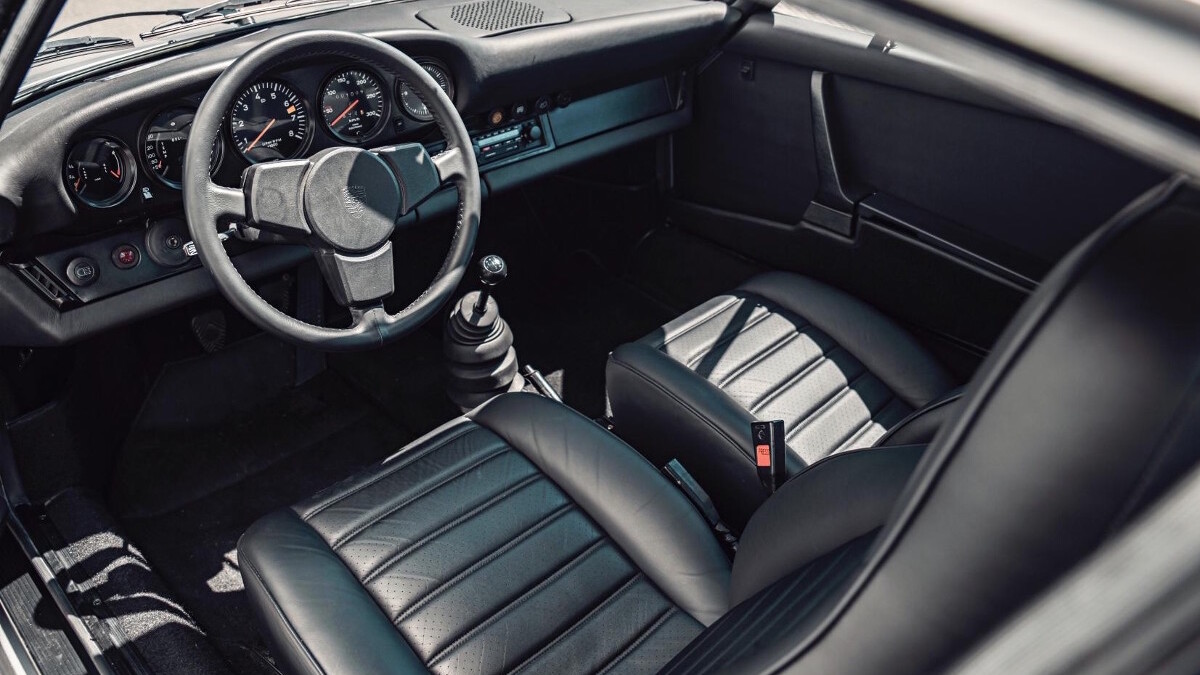 Ah, the OG. Devoid of any of the modern-day gizmos found in the 911 Turbos of today, it was raw, simplistic, and undeniably beautiful. The five-dial dash behind the steering wheel has remained in every model since, albeit in slight variations of order, but has gone digital for the first time in the latest model.
2) 1991 Porsche 911 Turbo (964)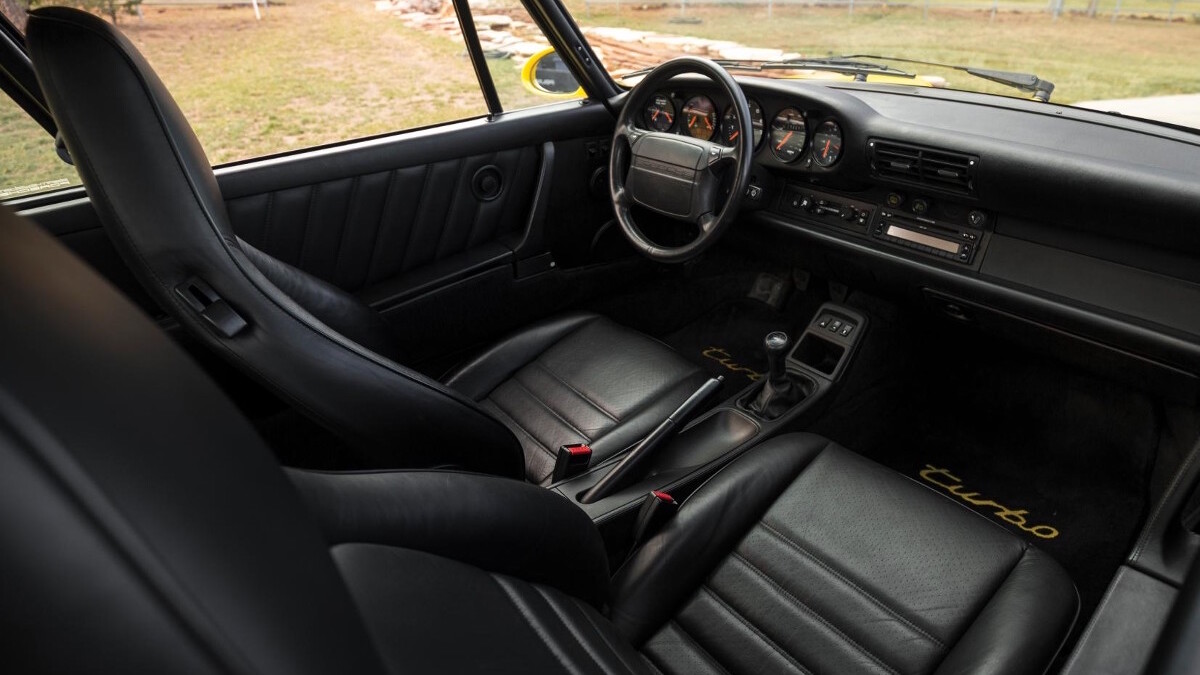 ADVERTISEMENT - CONTINUE READING BELOW ↓
Similar, but different. While the monochrome scheme of black leather, black piping, and black carpets appears little different to the previous generation, the biggest change in the 964 was a whole heap of new tech, including airbags and power steering. Electric seats were also an optional extra.
3) 1995 Porsche 911 Turbo (993)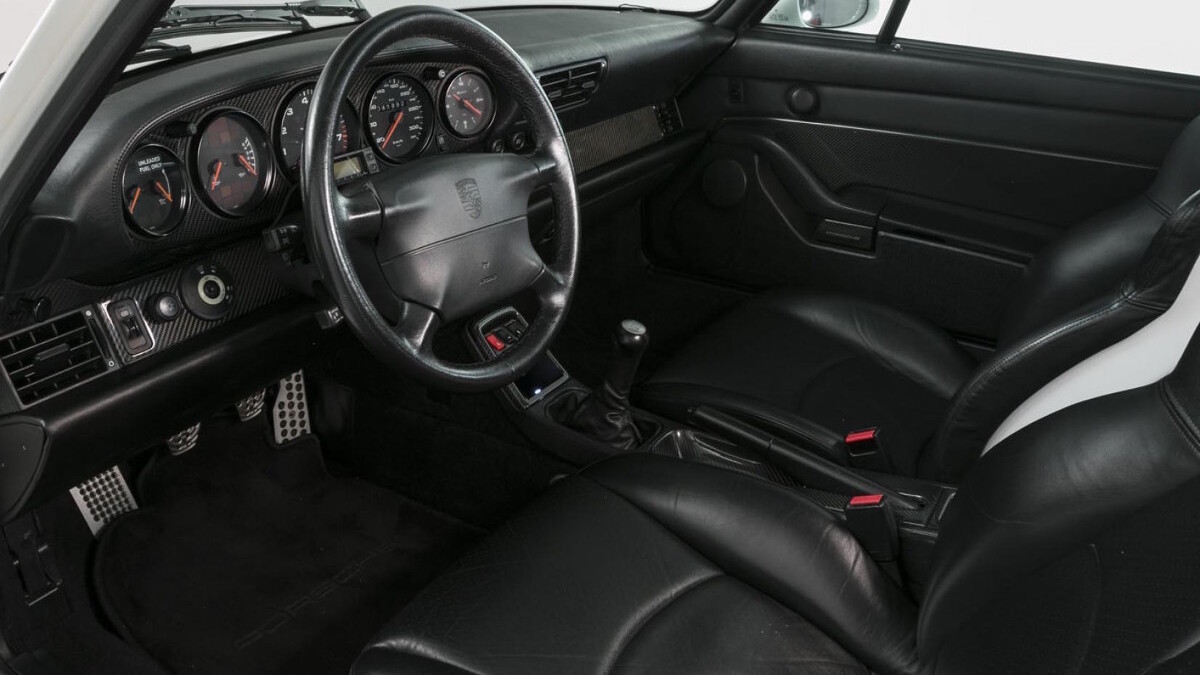 The last of the 911s with an air-cooled engine, the 993 is still regarded by many Porsche diehards as the prettiest and best judged of the lot. Inside, tweaks were again subtle, but the Turbo S, as pictured here, featured one noticeable difference: a carbon-fiber dash trim—lightweight, yo—to save a few extra grams.
4) 2001 Porsche 911 Turbo (996)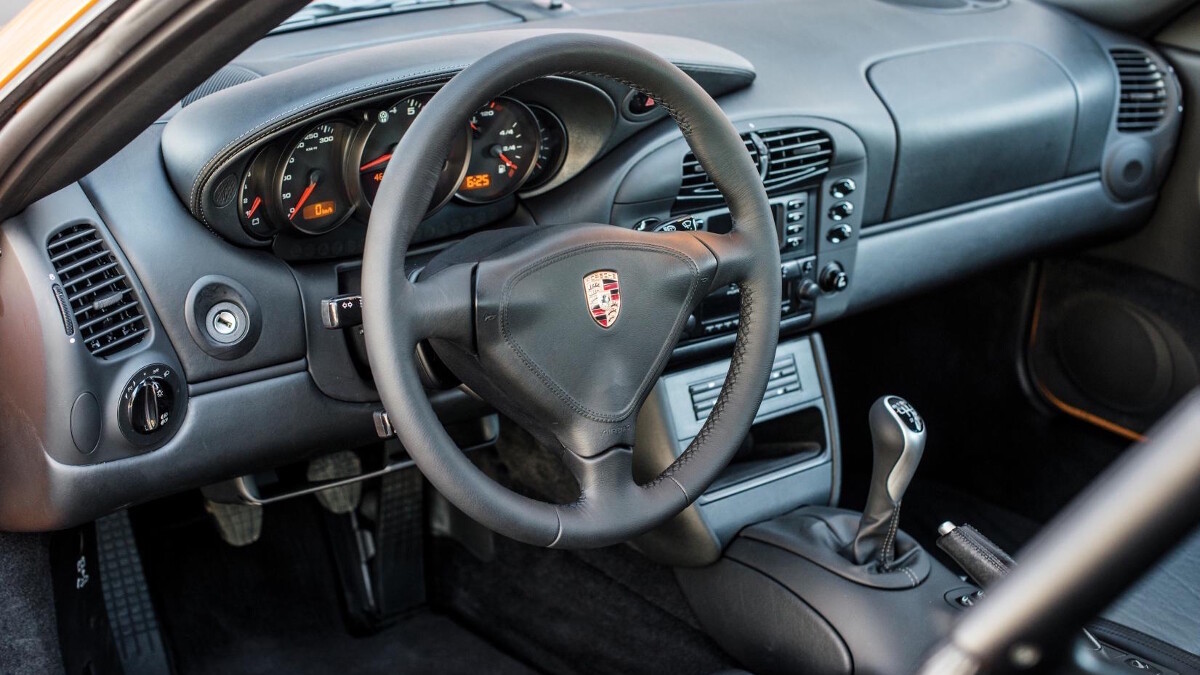 ADVERTISEMENT - CONTINUE READING BELOW ↓
Recommended Videos
Following such a loved generation of car, the water-cooled 996 was met with grumbles and cries of 'it's lost its character.' The interior was noticeably different, having borrowed many styling cues from the Boxster, but it was noticeably roomier, and offered built-in satellite navigation as an option for the first time.
5) 2006 Porsche 911 Turbo (997)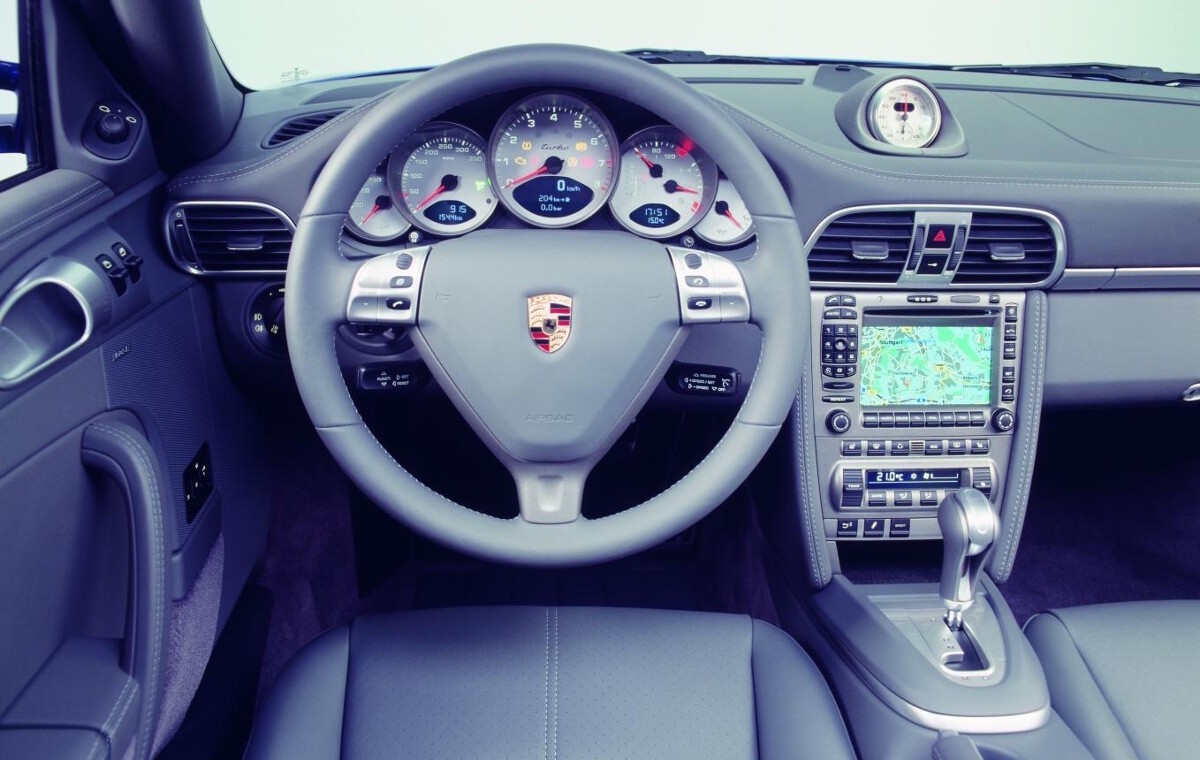 The 997 brought to some a much-welcome return to traditional 911 aesthetics—arguably through reverting to the styling cues from the 993. However, it was suitably brought up to date—it still looks modern even by today's standards—and introduced a wide range of electronic driving aids, including PASM, VTG, PTM, and PSM.
6) 2013 Porsche 911 Turbo (991)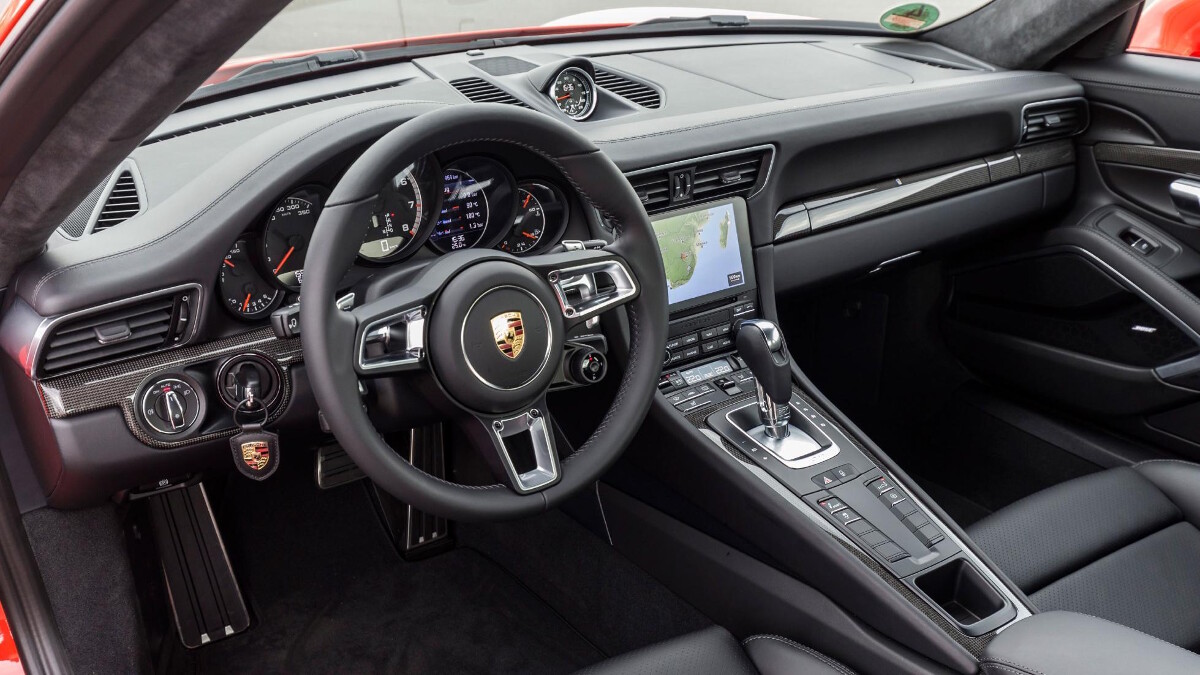 ADVERTISEMENT - CONTINUE READING BELOW ↓
Coined the prettiest 911 in decades, the 991 received criticism for its then new electrically assisted power steering. Later versions received Porsche's usually optional Sport Chrono package as standard, allowing you to switch between driving modes to suit.
7) 2020 Porsche 911 Turbo (992)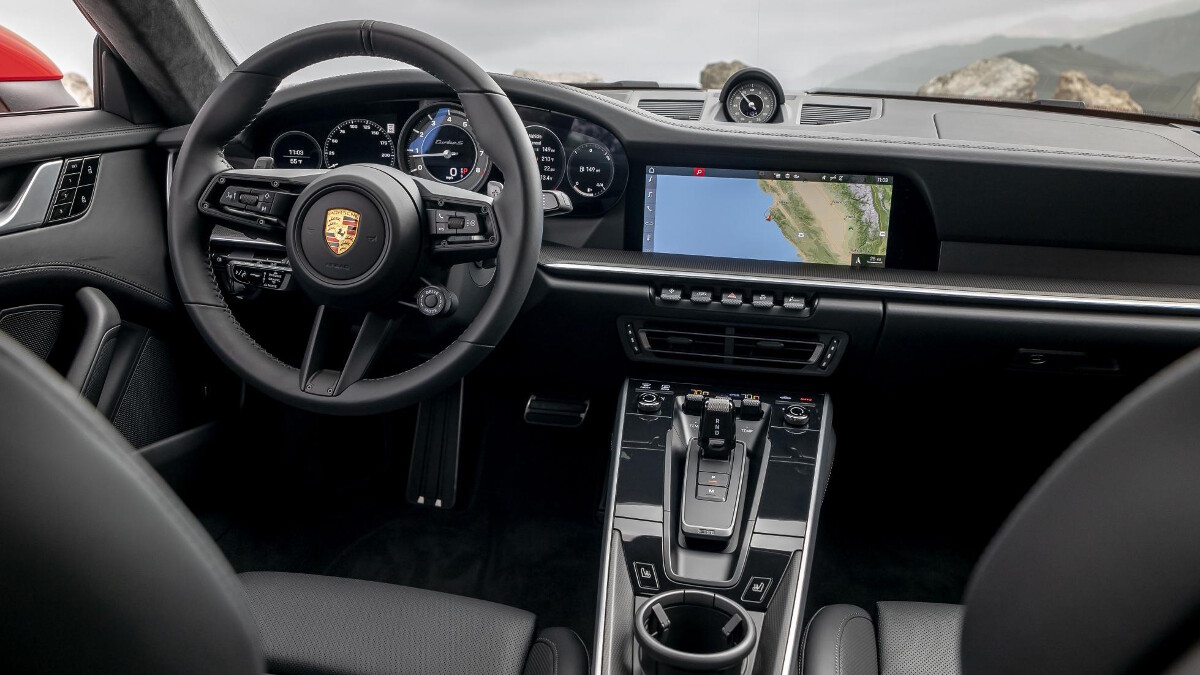 Finally, the latest of the litter. The most noticeable change is to the dashboard, which features a more angular design—similar to the 911 models from the '70s—and receives a central analog rev counter, but digital display for everything else. The center console is also new—we'll let you make your mind up on that one.
NOTE: This article first appeared on TopGear.com. Minor edits have been made.