1) Who's Porsche, and when did it start making cars?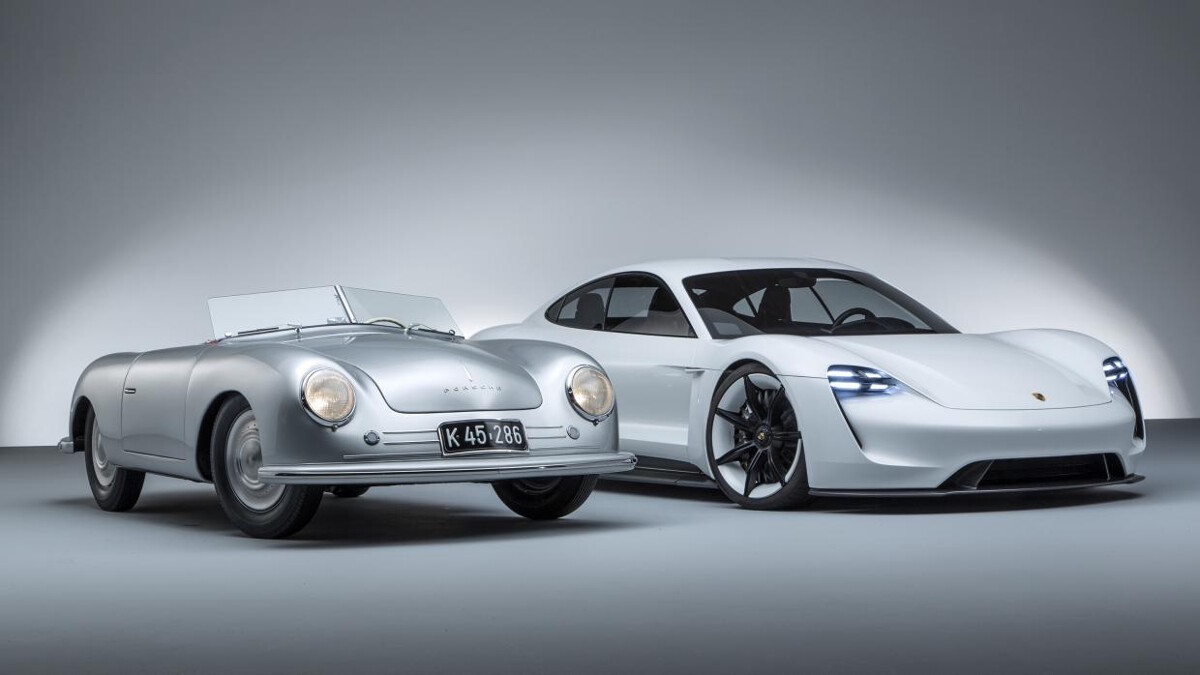 Porsche is quite an irritating company if: a) you write reviews of cars on the Internet; or, b) you comment on reviews of cars on the Internet. See, Porsche is a company that rarely makes a misstep. Its cars are consistently fantastic to the point that rumors of them arriving at motoring magazines with a glovebox full of cash are almost as old as the company itself.
Speaking of which, Porsche began making cars in 1948, when the first examples of the 356 received road certification, the very first of which is sat alongside the fully-electric Mission E concept above. But its history stretches much further back: Company founder Ferdinand Porsche built his first car—called the P1—in 1898, and he opened the Stuttgart office of his engineering company in 1931.
Porsche is a German company, so the gap between 1931 and 1948 is explained by...well, a thing we haven't really got time to get bogged down in the details of.
2) Where are Porsches built, and how many does the company build a year?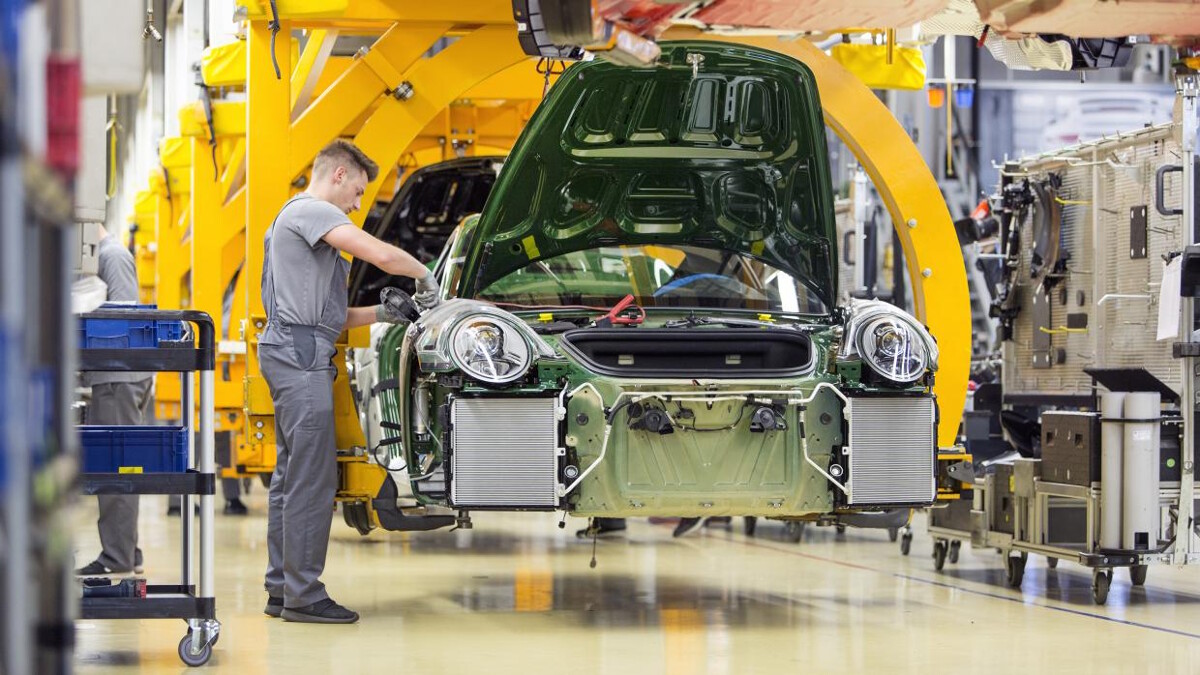 Porsche sold 280,800 cars in 2019, its best year ever. Sadly they aren't all GT3 Tourings or Cayman GT4s. Purists might want to cover their eyes, in fact: 68% of the company's sales last year were SUVs. Yep, Porsche is a sports-car company at heart, but it probably hasn't escaped your attention that it's branched out a little over the years.
The 718 and 911 sports cars and the Taycan electric car are built in Zuffenhausen (southwest Germany), as are all of Porsche's own engines. The Panamera sedan and the Macan SUV are put together in Leipzig (east Germany), while the Cayenne is built in Bratislava, Slovakia, owing to its shared parts with the Audi Q7 and the Volkswagen Touareg that roll out of the same building.
3) What cars does Porsche build?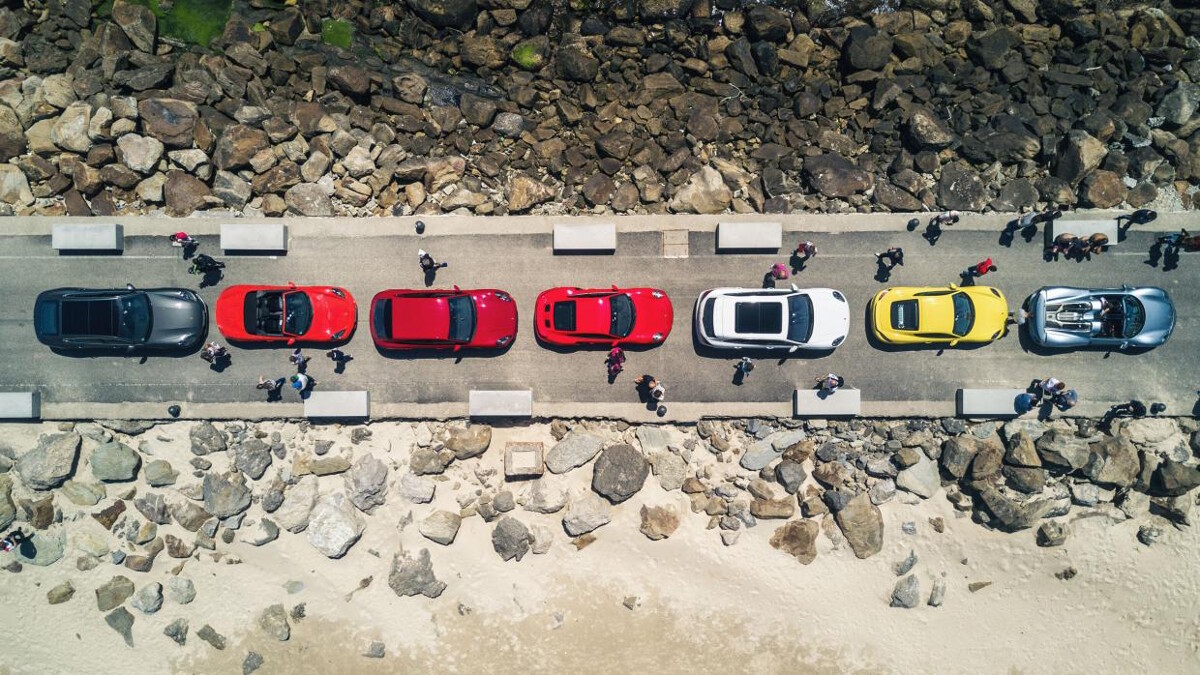 It's a range of two halves, Porsche's. On the one hand, you've got what the company's reputation is founded upon: world-class sports cars. The Cayman, Boxster, and 911 all feel unbeatable, resisting attack from swathes of rivals that can only ever seem flawed in comparison. The Alpine A110 may have left the four-cylinder 718 Cayman a bit battered and bruised, but you might struggle to resist the Porsche when it comes to actually putting your money on the line.
On the other hand, you have the sensibly shaped cars, namely the Panamera, Macan, and Cayenne. They're the breadwinners, those latter two, especially: the cars that make all the money feeding Porsche's passions, such as stripped-out 911s with bespoke flywheels that chunter almost as loudly as the car journalists mildly aroused by their arrival.
Annoyingly for luddites who want to shout from their soapboxes, the Panamera, Macan, and Cayenne also happen to be world class, too. Bloody Porsche. It's even nailed the whole 'electric car' thing at its first attempt with the astonishing Taycan.
4) What's the cheapest car Porsche builds...and what's the most expensive?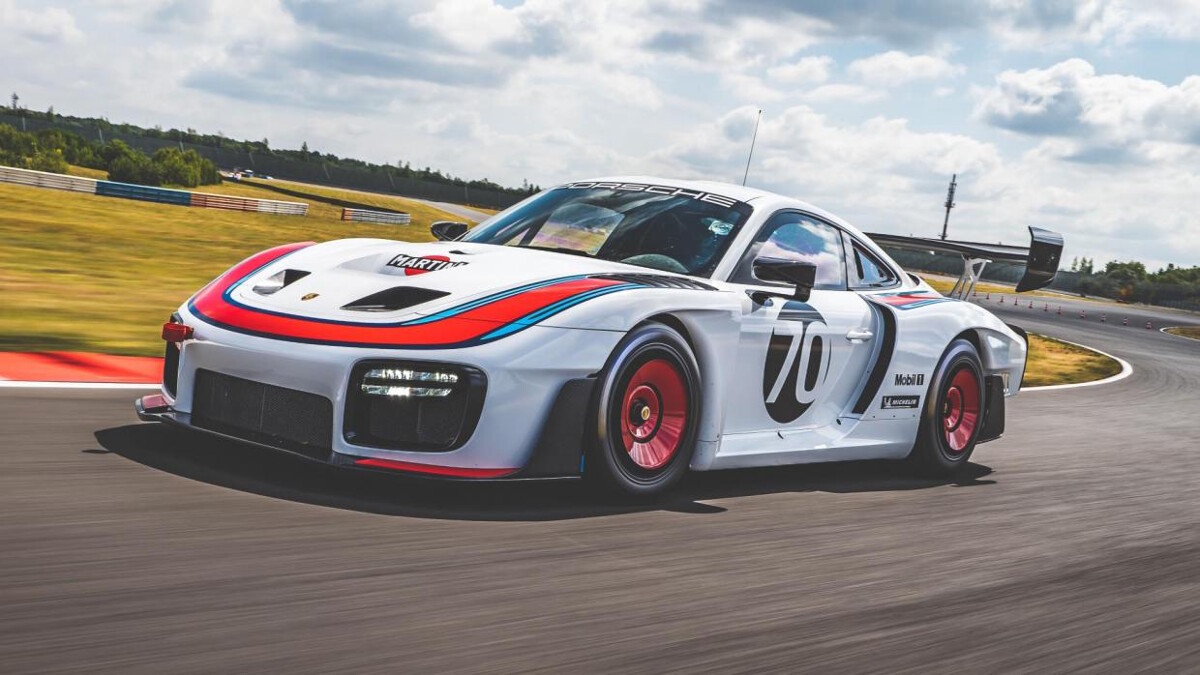 The least amount of money you can currently spend on a Porsche is the £44,790 (P2.85 million) price tag of a completely basic 718 Cayman. The most? Until recently it was the £750,000 (P47.7 million) you could throw at the mighty 935 race car, bigger money than a 918 Spyder cost new for a 911-based plaything that should have been a silly irrelevance, but with some inevitability, ended up being ever so slightly life-changing.
5) What's the fastest car Porsche has built?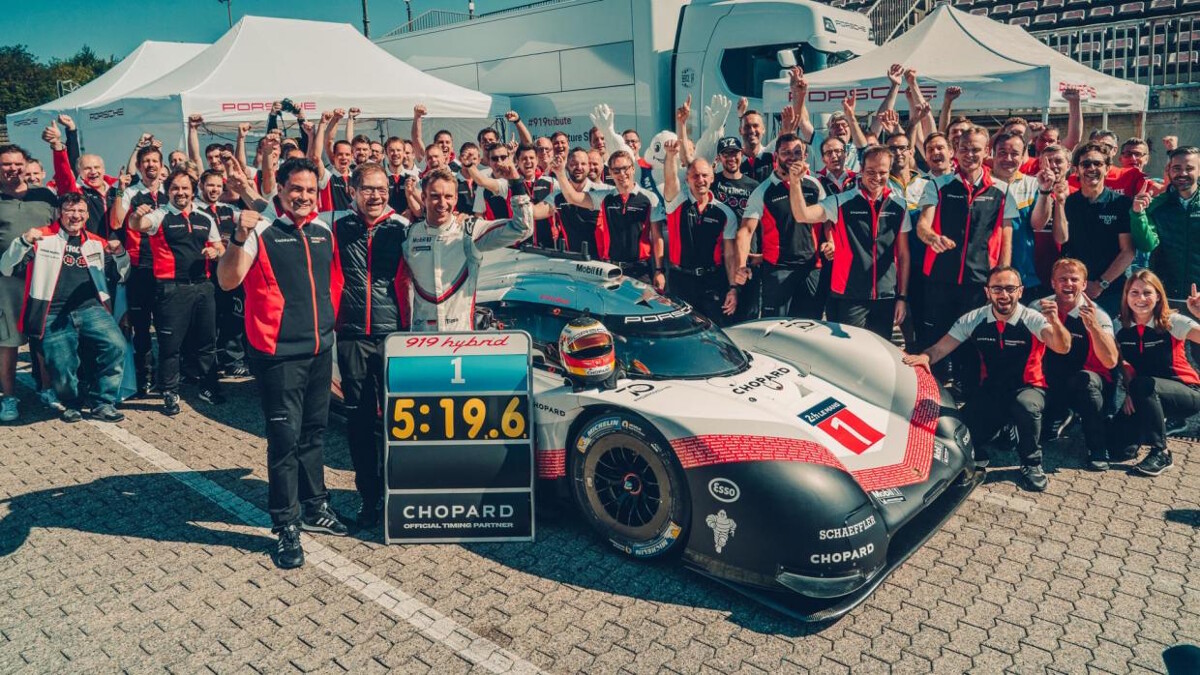 Simple. Because it's the fastest car anyone has built if you use a 21km stretch of German toll road as your speed benchmark. In 2018, Porsche beat its (and Stefan Bellof's) own record by whipping around the Nürburgring's (in)famous Nordschleife in 5min 19.546sec with its 919 Hybrid race car.
See, when Porsche's big cheeses pulled the company's endurance racing program, the engineers behind the 919 weren't ready to quit. So, over a slightly somber beer, they decided they wouldn't quit: They'd develop a car now freed from stringent motorsport regulations to its nth degree, utilizing all their genius ideas previously stymied by rulebooks.
The end product divided comments sections Internet-wide, but whether this officially counts as the all-time 'Ring record or not feels negligible when you get stuck into the spellbinding on-board video of Timo Bernhard's lap. Try watching it without feeling drunk two corners in. We dare you.
6) What's been Porsche's best moment?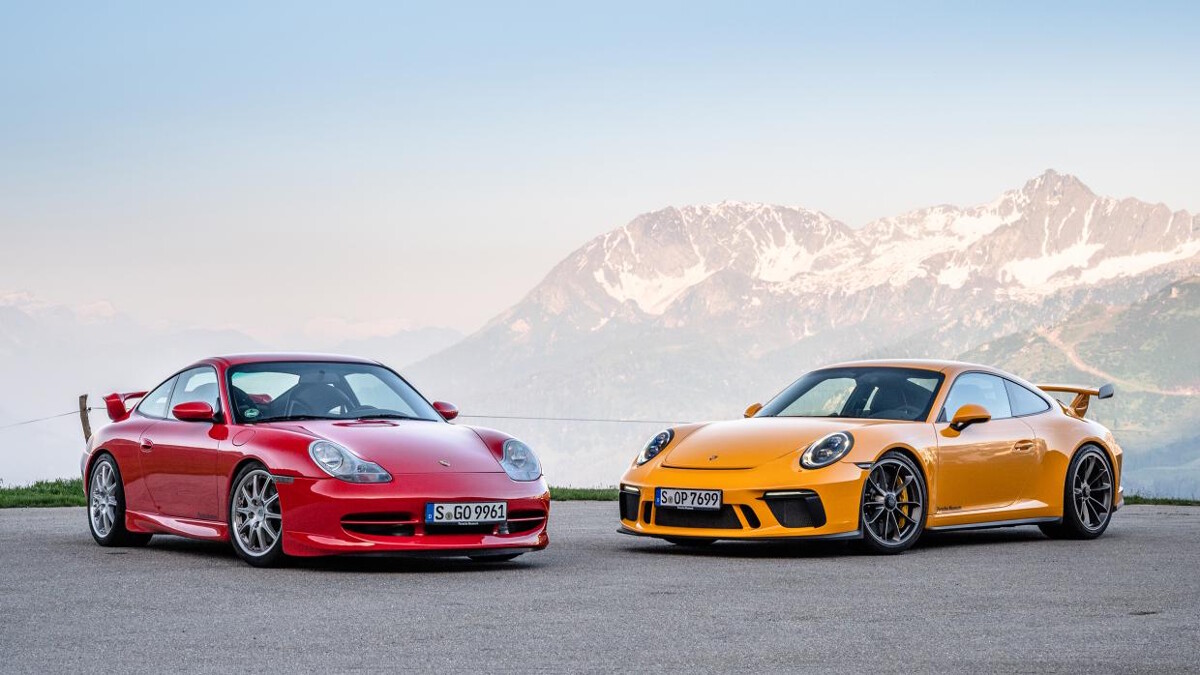 It has to be the Porsche 911, right? The car that's become the motif of the brand, and usable sports cars as a whole. It's lived nearly 60 years, sold over a million units, thrown the word 'Turbo' into everyday language, and survived coups from within its own family—Porsche once saw a day where the front-engined 928 replaced the rear-engined 911.
It's spouted so many derivatives that its biggest critics assume it's now parodying itself. But even the most nonsensical—like the 911 Carrera T of a couple of years ago—end up being sodding brilliant. There are loopy ones, like the various GT2 variants we've seen over the years, and meek, sensible ones. A base Carrera—in silver and on little wheels—can appear as gloriously dowdy as mildly expensive cars get, and yet most of the Top Gear office would adore just that very thing as our everyday transport.
But let's celebrate the 911 that sits slap bang between both stools, the almighty GT3. Practical enough to use every single day (so long as you don't need back seats) and crazed enough at its limit to satisfy even the most capable of 'hands.' One of a very tiny number of road-legal cars sold in the last few decades that'll top 9,000rpm, yet possessing a cargo area big enough to accommodate all your holiday luggage. Few road cars get little closer to perfection than a GT3.
7) What's been Porsche's worst moment?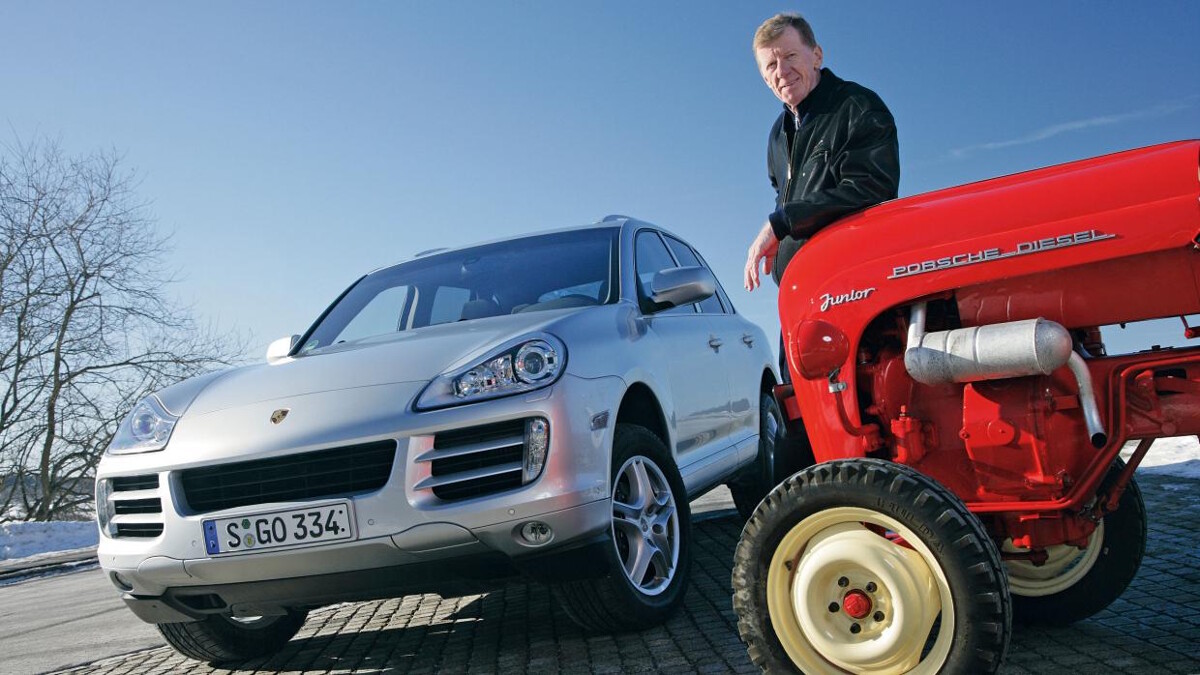 This is quite a hard one to pin down, for two quite key reasons. Firstly, as we may have touched upon, Porsche is quite good at stuff. Secondly, when it does make an ill-judged move, Porsche is remarkably good at listening to criticism and reversing it. Quickly.
Four-cylinder Caymans, fried-egg headlights, weird buttons instead of paddle shifters...they're nothing a brief return to the drawing board hasn't fixed. But if we must pick something, we're going to pick Porsche's nine-year dalliance with diesel. Inevitable, you might think, given how integral the Cayenne and the Macan became to its profit margin. And it did help yield this jaw-dropping record.
It's just rather unfortunate that Porsche's diesel engines were parachuted in from the wider Volkswagen stock cupboard, right at the time when, y'know, that wasn't a particularly good idea.
8) What's Porsche's most surprising moment?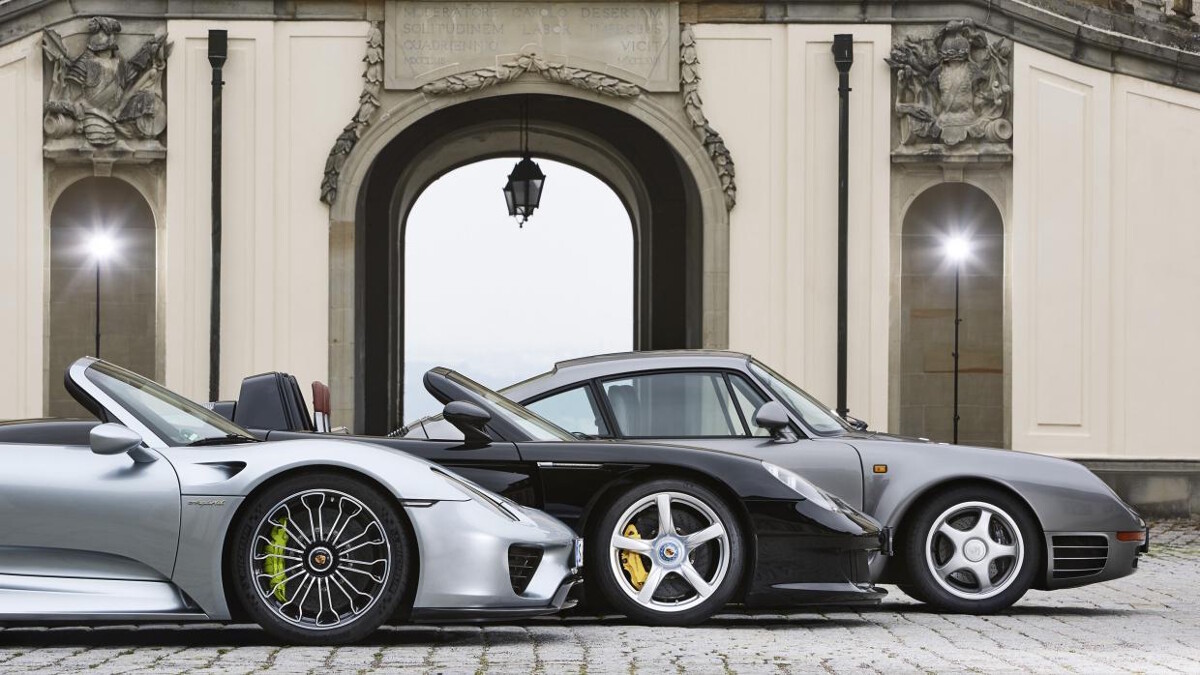 Porsche is even adept at surprises, the swines. Both Carrera GT and 918 Spyder concepts arrived at their respective motor-show debuts without breaking cover in any form, dropping the jaws of the kind of industry insiders who usually know everything.
Alongside the 959, their incredibly faithful production versions form Porsche's own hypercar holy trinity (pictured). And these aren't just expensive fripperies to sit in the dehumidified garages of the rich and famous, even if a disappointing proportion of them actually will. They're each innovative in their own right: The 959 was briefly the fastest car in the world, and pioneered four-wheel drive in the supercar realm. The Carrera GT managed to hark back to the good old days of ludicrously over-engined roadsters without being a retro pastiche, despite its wooden gear knob.
And the 918 Spyder was the only hybrid-powered hypercar of its era that actually made good, economical use out of having electric power. Plug it in at home and you can glide around silently on your way to getting proper mpg out of the thing. You won't get proper mpg out of it, though, because there's a race-derived V8 in there, too. But at least Porsche thought about it properly...
9) What's the best concept Porsche's built?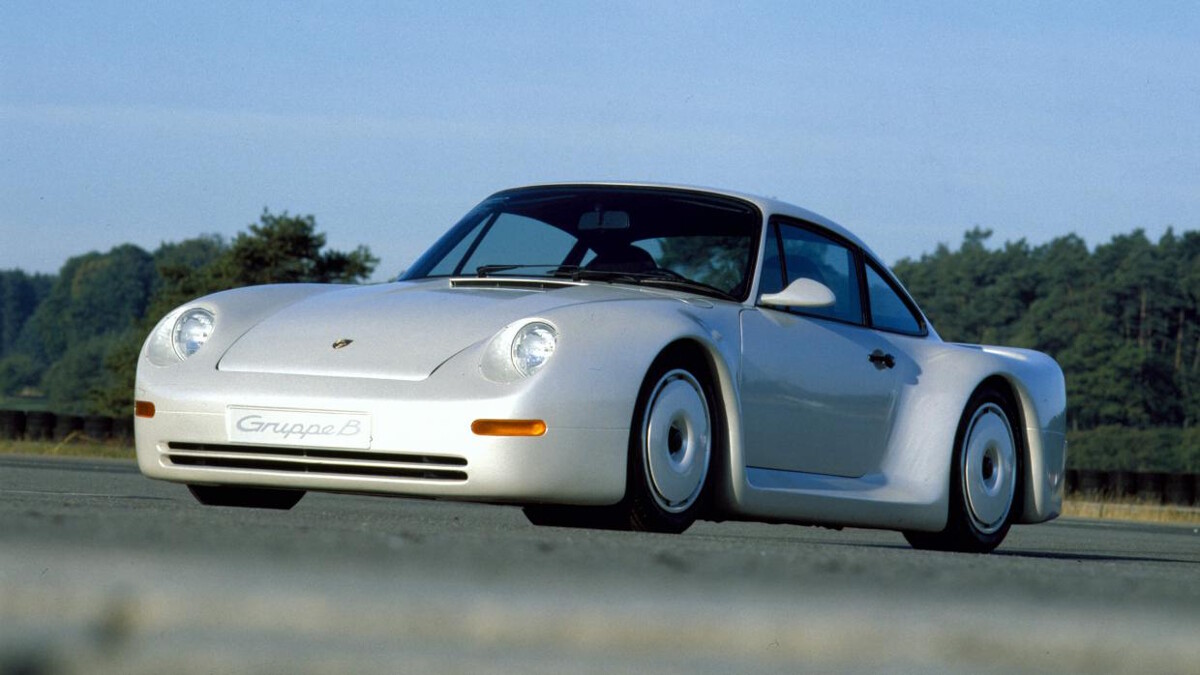 Most important is arguably the Boxster of 1993. Not only did it preview perhaps the most pivotal car in Porsche's history, but alongside the Audi TT, it's the absolute benchmark in how to keep a production car looking true to its concept.
But that's a story you might have heard before. And it's not Porsche's most beautiful concept. That award goes, without doubt, to the Gruppe B of 1983. No prizes for guessing it was the precursor to the 959—Porsche's design team firmly keeping its promises again—which also makes it the precursor to quite a large chunk of the technology adopted by the bulk of today's supercars.
And it's named after the most iconic and infamous motorsport rulebook ever, the 959 originally destined for stardom in rallying's Group B era. The car wasn't completed in time to nip onto the stages before those regulations (or lack of) were ditched, but the 959 did compete in the Paris-Dakar—winning in 1986—and even claimed a class victory at the 24 Hours of Le Mans in modified 961 form.
10) Tell me an interesting fact about Porsche.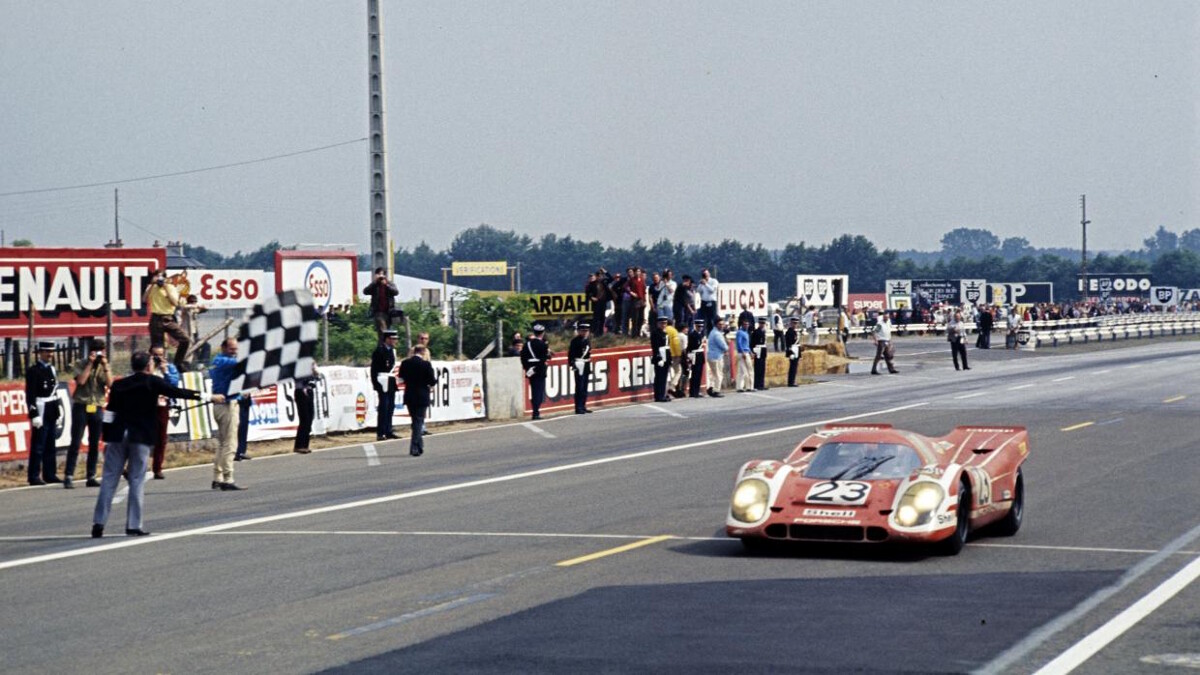 Porsche has had its hand in the development of other people's cars, including the Audi RS2, the original Seat Ibiza, and even the first Vauxhall Zafira. Seriously. Only marginally more unexpected was the Starfighter it designed for a Star Wars movie.
But we simply can't whip through Porsche's history without mentioning motorsport. No company has thrown its all into racing quite like this one, making race cars for basically every major series bar NASCAR. Its Formula 1 success may be small, but it's bossed everything else it's tried, most notably the 24 Hours of Le Mans with an astounding 19 victories (pictured is its first, in 1970).
Porsche recently ended its involvement in top-tier endurance racing, focusing its efforts on Formula E to better support its electric road-car endeavors. You'd be a fool to bet against it wiping the EV racing floor in the years to come.
NOTE: This article first appeared on TopGear.com. Minor edits have been made.