A Porsche Taycan Cross drifting in the middle of the Arctic tundra and a Middle Eastern desert? That's some plot. But if you're expecting all attention to be fixed squarely on the expensive German sports car kicking up sand and snow in two of the most inhospitable areas on the planet, well, this isn't the case.
Instead, what's really caught our attention here is the drone tailing the vehicle, or the person responsible for piloting it, rather. Judging by the speed in which this footage is captured and some of the jaw-dropping stunts performed (the drone passes through the Taycan's windows mid-drift), we reckon all this required quite a bit of skill. Watch:
Continue reading below ↓
Recommended Videos
Impressive, yes? So, who's playing around with the remote control here then? The answer is professional drone racer Johnny Schaer A.K.A Johnny FPV.
On his YouTube channel, Schaer shared that the crew had to develop drones capable of being equipped with larger cinema-grade cameras and that the goal of the project was to "create a piece with 100% seamless transitions." We think it's safe to say this was met.
"This project was epic to say the least. We shot the film on two identical tracks (on opposite sides of the world). The desert track in Abu Dhabi was built completely from scratch, a perfect 1:1 replica of the one in Finland," he said.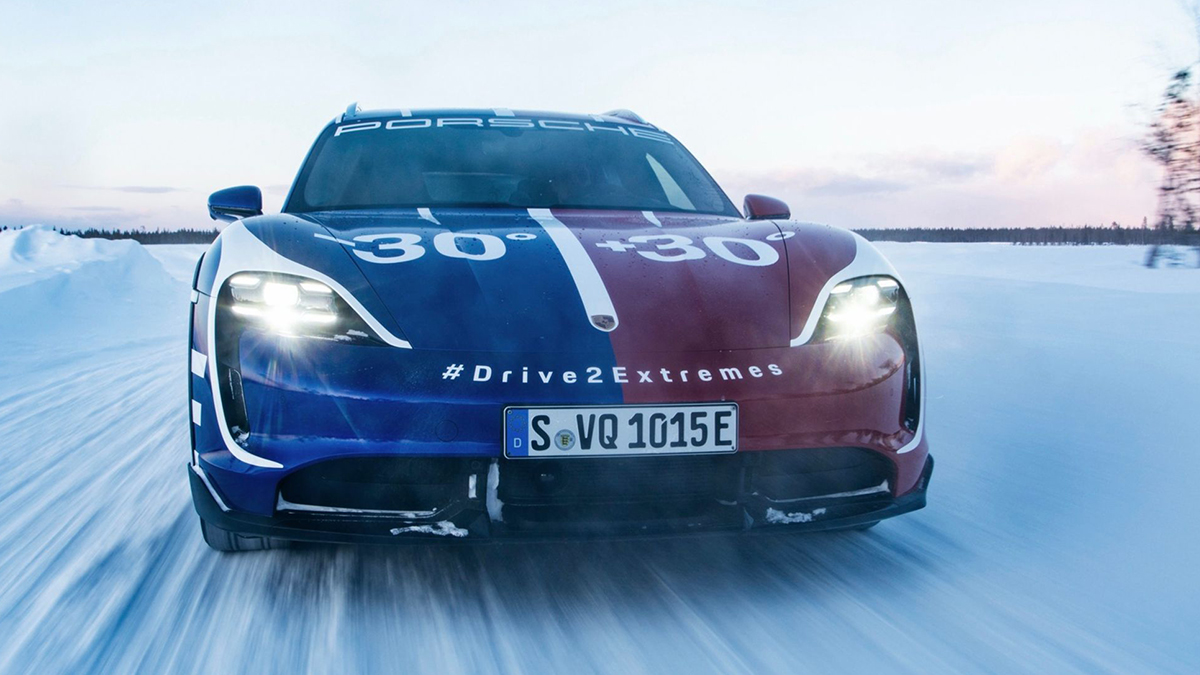 "Mirroring the two created a really interesting contrast of environments, and gave us the ability to seamlessly merge the two locations together in the edit.  The goal was to create a piece with 100% seamless transitions."
So, which task do you think required more skill? Drifting the Porsche Taycan Cross around in sand and snow or following it around with a drone? Let us know in the comments.
Top Gear Philippines is now on Quento! Click here to download the app and enjoy more articles and videos from Top Gear Philippines and your favorite websites.