You may have seen our recent poll asking you this question: "Which car brand would you like to come back to the Philippines?" The top answer? Fiat, with 38 percent of those taking the survey picking it over the likes of Volkswagen, Alfa Romeo and Opel. Those old enough to remember will recall that the smallish Fiat Uno roamed our streets in the early '90s, going toe to toe with the Daihatsu Charade.
In the tradition of the Uno, then, we think that, should Fiat make a comeback in our market, the Italian carmaker ought to bring in another tiny car--which it happens to have in its stable right now. We're talking about the iconic 500, of course. Sometimes referred to as the "Nuova 500" (New 500), the three-door hatchback is the modern incarnation of the classic car assembled by Fiat from 1957 to 1975.
And since subcompact hatchbacks seem to be the rage these days, there's no reason to think that the new Fiat 500 won't be a hit here--assuming, of course, that they price it competitively. The question now is: What's a competitive price for this car? The floor is all yours, gentlemen...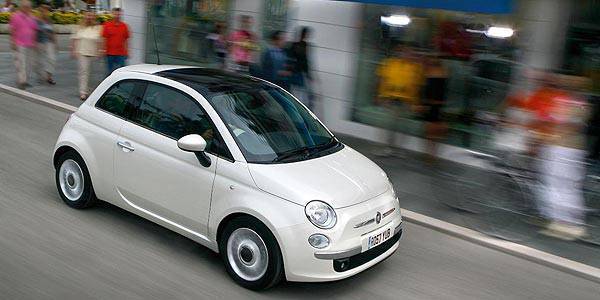 Continue reading below ↓
Recommended Videos
MAKE AND MODEL: Fiat 500
VEHICLE TYPE: Three-door mini hatchback
ASSEMBLER'S PITCH: "Dante Giacosa's 500 was launched on July 4, 1957, as a cycle of rebirth was closing after the devastation of war, and a period of radical renewal of the company's product range was also coming to an end, opening the way for a cycle of successes in the coming decade, a period that we can consider one of the brightest in the brand's 100-year history. The parallel with the new 500 is clear: It concludes the cycle of extraordinary rebirth of recent years, but thanks to its stylistic and technological features, it also represents the spark of a lasting process of expansion. And this is where history starts again."
ENGINE DATA: 1.4-liter gasoline in-line-four (100hp and 131Nm of torque); six-speed manual transmission or five-speed automatic transmission
BASIC SPECS AND FEATURES:
Front-wheel drive
Dual front airbags, two curtain airbags, two side airbags and one knee airbag
Antilock brakes with electronic brake-force distribution
Electronic stability program
MacPherson strut with transverse lower wishbones anchored to an auxiliary crossbeam in front; interconnected wheels with torsion axle at the back
Exterior dimensions - 3,546mm (length), 1,627mm (width) and 1,488mm (height)
Curb weight - 930kg
Luggage space - 185 liters
Tire/wheel size - 185/55 R15
Daytime running lights
Electric power steering
Centralized door locks
Manual climate control
CD and MP3 audio player
50/50-split rear seat with head restraints