As my cousin noted while watching his wife follow the royal wedding during their vacation, this event is like the NBA Finals for women. He was only partly correct. For women, this wedding between Prince Harry and Meghan Markle is like the NBA Finals, the World Cup and the Super Bowl combined. Everything from the hats, the guests and even an empty seat were discussed in detail.
There's no denying the significance of this event. Just the fact that it happened—a member of the British royal family, sixth in line to the throne, marrying a bi-racial American divorcee—is already an important milestone. And another royal wedding of this magnitude probably won't happen for decades, as Prince William's childen are still very young.
So like the rest of humanity, we tuned in to see the proceedings. Our highlight came after the wedding ceremony, as Prince Harry and his new wife drove from Windsor Castle to the reception at Frogmore House in an unmistakable Jaguar E-Type. We couldn't have chosen a more fitting British ride.
The newlyweds didn't drive a 'regular' E-Type, however. This was the E-Type Concept Zero, a restored E-Type fitted with a bespoke electric powertrain. The 220kW motor makes this 'Electric-type' faster than the original. Zero to 100kph is achieved in 5.5secs, and it can go for 270km on a single charge.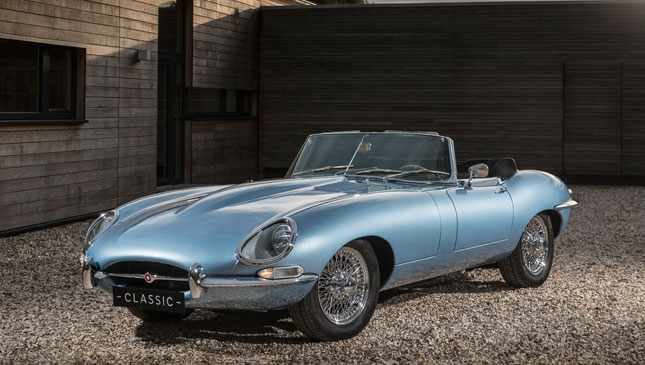 We didn't read anything about the choice of an electric sports car being a statement for environmental causes. Still, we see this as another sign of the changing times. Prince Harry and Meghan Markle, now the Duke and Duchess of Sussex, are known for their advocacies, thus an eco-friendly sports car is the perfect transport for them.
For a better look check out the video below.