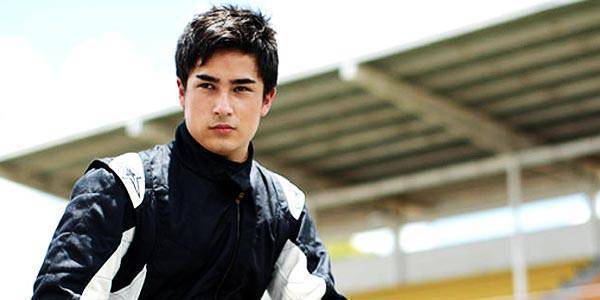 Filipino-Swiss Marlon Stockinger earned the distinction of being the only Asian to become a 2008 Formula BMW Pacific Series scholar. He continues to pursue his Formula One ambition as he competes for the Hi Tech Junior Team of Formula Renault in the United Kingdom.
Stockinger scored himself an early Christmas gift late last year when he capped the Michelin Formula Renault Winter Cup with a podium finish. TopGear.com.ph sat with the 18-year old race car driver over the holidays to get the low-down on his latest achievement and on his game plan as he reaches for the pinnacle of international motorsports.
Continue reading below ↓
Recommended Videos
How was the transition from Formula BMW to Formula Renault?
I'd say Renault is a much harder car to drive. It's not like any car that anyone could race because it moves around a lot. It has too much power and too little aerodynamic downforce. It causes the car to be unbalanced and it just moves a lot and is quite scary. But I think it's a good training level because anything else you'll drive will have more downforce with the power that comes so you'll be accustomed to it moving.
How was it like getting your first podium in Europe?
It was a good, good feeling. It came at the end of the season, which was a bit bad, but I think it was good also that we got it at the end. We basically got the last laugh and we ended the season on a high note which meant that I ended the season positively so I can only be positive for next season. We know we can do it, we know we can beat everyone.
Do you think you can get the top step of the podium in 2010?
Yes, I believe I could. I could've done it in that race but situations didn't turn out correct for me. I'm definitely aiming for a win (this year) because I think we definitely deserve it. I know if we get that first win it can create an upward spiral on everything.
What are Hi Tech's plans for you next year?
Next year, it's definitely to get into the top three in the championship. I think it's very possible. We proved that at the very end of the season. It was tough during the season because we didn't get the results but in the end--in the last three races--we were never outside the top five. Based on that, next year is definitely going to be good. We'll also be getting a new car next season because the current one is already ten years old so we're all looking forward to racing with it next year.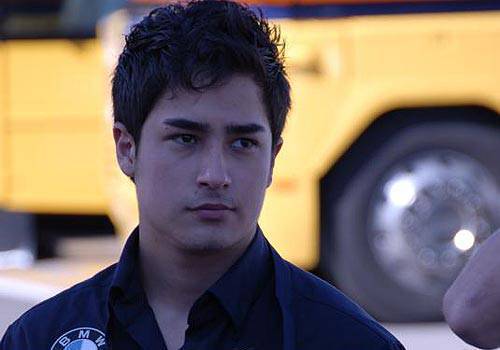 How is it like racing in Europe? Do Europeans have an advantage in racing?
It seemed tougher than it was in the beginning... it was my first year in real competitive racing in Europe. I'd say I didn't do too bad during the season. There were some hiccups but I think that was all down to just being there for the first time, being alone. There's no reason why you should think that they have an advantage just because they're from Europe. You just have to get over that mindset and understand that if you push, if you train hard--harder than they do--you'll become better than them so that's what I do.
How much time are you giving yourself to make it to your ultimate goal of being in F1?
I'm 18 now and I have another year in Formula Renault, two years in another junior Formula series, and another two years, hopefully, if I can get to GP2 and get sponsors. So I'd say within five years I hope to be in F1.
What F1 team do you fancy joining?
I'd love to have a pick but just to be in F1, in the sport, is already a privilege. So by my reckoning, if I could just get with any team into F1, that's already an achievement and my dream realized. I don't really fancy anyone. Obviously, Ferrari has the history and I always love watching the scarlet car cross the finish line first so I'd say, if ever, that's the team I'd like to be with. But to be with any team in F1 is already a great achievement for me.
Who do you look up to in F1?
Definitely Ayrton Senna. Senna was awesome--just the way he drove, the way he thought about everything, the way he appreciated the car like he'd treat it like his own baby... he'd just admire the beauty of it. Just the whole way he was, he was someone you should really definitely look up to in motorsport because Senna was just amazing. You never get tired of seeing videos of him driving around.