Anyone who has ever needed to ride the MRT at least once in their lives—especially during rush hour—knows how much of an ordeal it is to use this mode of transport. That's just the tip of the iceberg, though—those who ride it daily (myself included) are the ones who truly understand and can really tell you what it's like to have to take this line every day.
I used to find MRT rides very unappealing—intimidating, even—as a person who grew up south of the metro. I used to tell myself that I'd make sure I could do away with riding it when I found work in the city. Fast-forward a few years later and here I am, riding the MRT almost every single workday. Sadly, my perception of it hasn't changed one bit.
If anything, I think I dread it now more than I ever did before. If your daily commute includes MRT rides as well, here are some of the realities that you might be able to relate to yourself.
1) It's not always comfortable, but it's usually still the fastest option to get from north to south of the metro.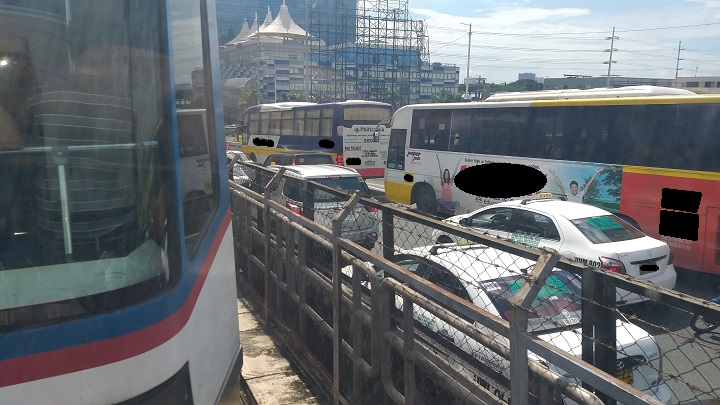 Continue reading below ↓
Recommended Videos
It's uncomfortable as heck, sure, but it's still better than riding a bus that has to crawl its way through EDSA gridlock. Of course, daily MRT passengers surely wouldn't settle if there were better options out there—less stuffy, more comfortable, and better-ventilated ones, to be exact—but the reality is that for most of us, this is the best we've got at the moment. That's the only reason people would even want to stand in a kilometric line just to ride a train that's packed like a can of sardines. Oh, and speaking of lines...
2) Long lines are normal.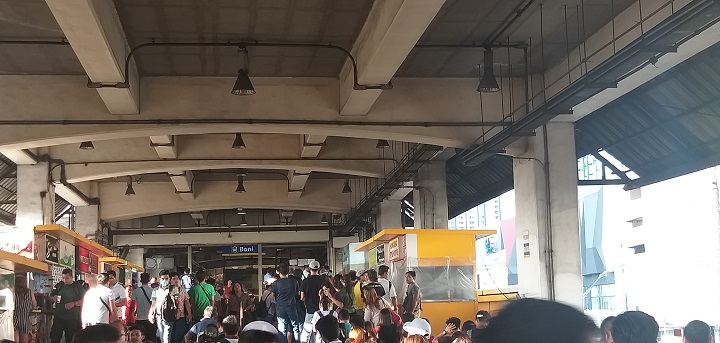 Especially if you're coming in from either end of the railway system—the North Avenue or the Taft Avenue station. Consider yourself lucky if you get to walk toward the platform without having to fall in line. If it's any consolation, though, getting through the queue is already half the battle.
3) Not all stations are PWD-friendly.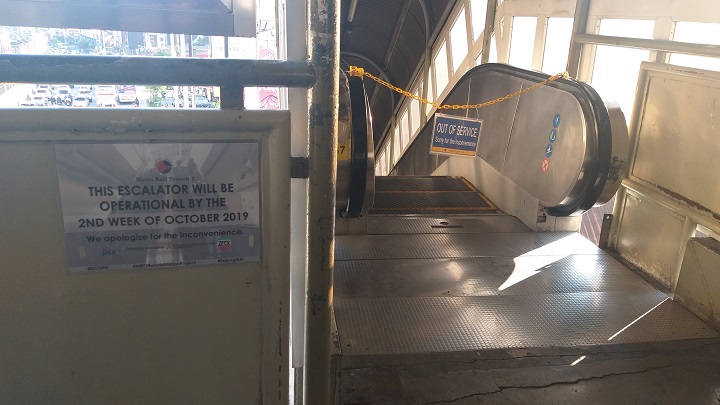 This is another fact I've come to realize in the last few months that I've been riding the train daily. Boni Station, for example, has two sets of entry points on each side of EDSA. However, not all the said entry points are accessible to a person in a wheelchair. There are operational elevators, but there aren't too many of them, either. The escalators in this particular station have been inoperative for the past several months already. 
4) You're never really sure if you'll get to your destination on time, if at all.
"Where's the next train?" or "Why is it taking so long?" might be some questions that you ask yourself whenever you feel like you've been waiting too long on the platform already. Also, "I hope the train doesn't break down" may be one of the phrases you whisper once you do get inside the train. Actually, if you think about it, the MRT keeps you guessing just as much as the traffic in the metro does.
5) We're forced to settle, but we're also still hoping that things gets better.
Days turn into weeks, weeks into months. Next thing you know, it's almost the turn of the year already, but the situation doesn't feel like it's improving one bit. The long waiting lines still make it seem like the sheer demand outweighs the supply by a huge margin, the lack of proper air-conditioning on most coaches still don't make the rides any more comfortable than taking a regular bus, and the irregular schedule still has everyone guessing if they'll make it in time to the office or not. A the end of the day, though, we'll resort to riding the MRT because it's the most practical option we have, so we can only hope that things do improve for the better.