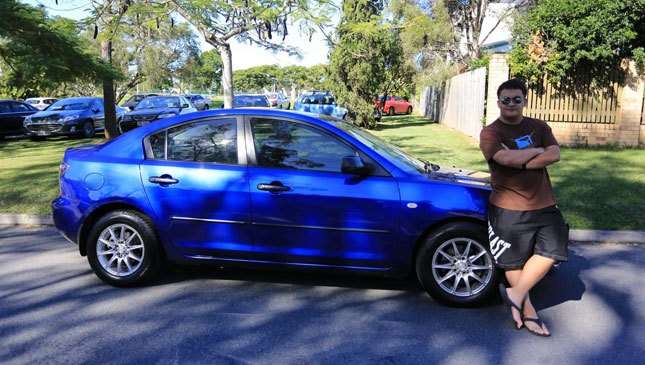 Not too long ago, I was based in Australia. Brisbane, Queensland, to be exact. Back then I owned a 2006 Mazda 3 which you can see in the photo above. It was my first car so you'll have to excuse my smug pose and I'm-so-happy-with-myself smirk. Every year, I paid the required registration fees (or 'rego,' as the Aussies call it) so I could drive my car on public roads. My last receipt read $665.50 (roughly P25,350).
I was a fresh grad subsisting on freelance writing gigs and part-time call center work, so that amount was a lot of money for me. Hell, even on a full-time Australian salary it's still a substantial blow. The fact that it was a lot more than what my dad was paying to register his cars here in the Philippines wasn't lost on me. And yet, I was happy to pay every cent.
Continue reading below ↓
Recommended Videos
For one, I trusted the system. When I bought my car, it came with a safety certificate. This document meant that the car had passed the minimum required standards to be deemed roadworthy. This wasn't just the previous owner being generous. It's a legal requirement so that the car could be sold and transferred to my name. They're only valid for a certain amount of time and mileage, so they're a good indicator of a car's current condition.
In some Australian states, a new safety certificate is required to re-register your car each year. How stringent is the test? When I went to get a new certificate to sell my car, the shop took the liberty of replacing my wipers as they had apparently been worn down below the regulated standard. You can only imagine how strict the test is with everything else. It made me feel safer knowing that the cars I shared the road with weren't likely to break down and cause an accident.
I also knew exactly where my rego money was going. My yearly payments included compulsory third-party insurance from a licensed insurer, and I didn't have to look far to see all the constant improvements to the roads and highways. I also didn't mind paying for those speed cameras that made sure every motorist was on their best behavior.
This is on top of the efficient services my money funded; I paid my fees at home online without having to line up for hours at a government office. Not that I would've minded—getting a valid Australian ID, printed in glossy plastic, once took me all of 20 minutes.
Speaking of funding services, near the end of my stay there my housemate told me I should remove the registration sticker on my windshield. How then, I wondered, would law enforcement know that my car was registered? It turned out that the state had progressed to using some high-tech scanners that can read your license plate and detect whether your car is registered. If it's not, you get your fine sent straight to your door.
P25,000 was a lot to pay back then. But if it meant seeing and feeling my money at work, then I was more than glad to fork out the cash.