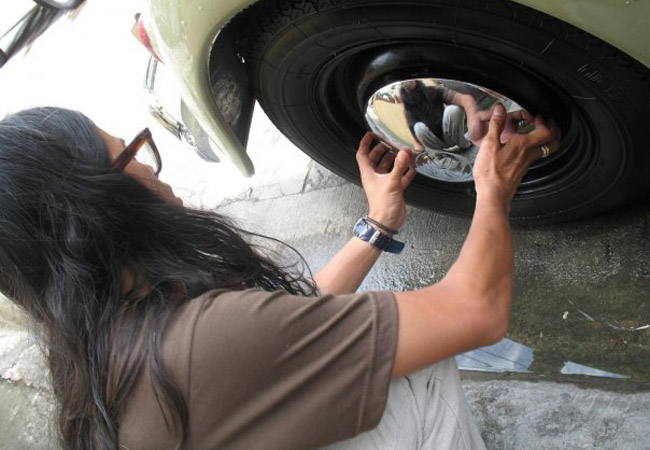 Comedian Tado Jimenez died today in a bus accident in Mountain Province. According to the Inquirer, the bus Tado was riding fell into a ravine. A total of 14 people perished in the tragedy, reports the newspaper.
Here, we remember the man who had a love affair with an old Volkswagen Beetle, which he named "Bugoy." You can tell from these photos that Tado cared for his classic ride, often bringing it on road trips with his kids. Tado posted these pictures himself on his Facebook page.
For the above photo, he wrote the following caption: "Bday gift."
So long, Tado. We pray that someone worthy will inherit your iconic car. And we hope that your death will not be in vain--that the government will start implementing strict regulations to govern bus operators and drivers.
Photos from Tado Jimenez's Facebook profile