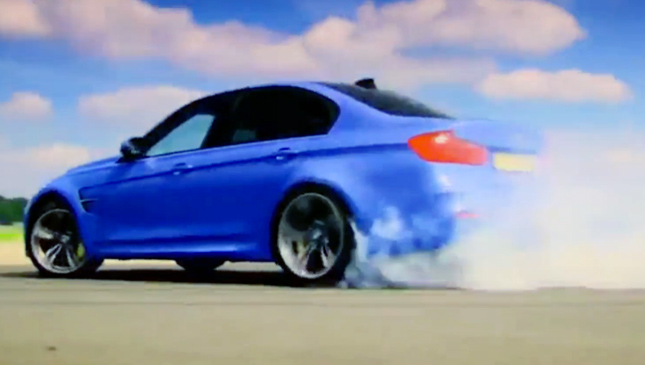 Nobody wants to end up buying a shoddy car. We're certain that none of our readers want to end up driving home behind the wheel of a brand-new piece of junk--a lemon, in other words. Everything's fine until your newly bought pride and joy starts acting up, and your heart sinks to heretofore unknown depths. This has got to be a new-car owner's worst nightmare. Unless, of course, you're Rob Willis.
You see, Rob bought himself a "brand-new" BMW M3, and found himself in a bit of an awkward situation. He was told that the car had been an ex-demo unit used by one of the dealership managers. Eventually, he learned that this particular M3 had brake and steering problems. We know what you're thinking, but wait. What's amazing is how he finds out why his new car is such a piece of sh*t.
In an interview with The Sun, Rob recounts how he discovered the root of his motoring woes.
"When I bought it, I was told it was an ex-demo, which one of the managers had been driving," he shares. "The brakes were constantly squeaking, and the steering wheel made a clunking noise every time I came off the motorway. But we were watching Top Gear about four weeks later, and my fiancée noticed that the M3 Jeremy Clarkson was driving had the same number plate as my car."
Continue reading below ↓
Recommended Videos
Yes, Rob was driving the very same M3 that Clarkson abused in an episode of Top Gear. "You could see smoke coming out from the wheels, as he was taking the curves that fast," he says, describing the TV stunt.
While Top Gear fans would be ecstatic at the thought of driving home sitting in the same seat as the former host had done prior to his infamous departure, Rob wasn't as happy. According to The Sun, the 27-year-old IT operations manager immediately informed the dealership of his situation, and replaced his M3 with a 330d. Too bad.
"It's outrageous," he remarks. "I have an eight-year-old daughter and three young nephews whose lives have been risked. The dealers told me it was a mistake, and the car should never have been sold as it was unfit for the road."
Would you have kept the car or demanded a replacement as well?