If you haven't already noticed, Pinoy indigenous culture is pretty colorful. From the multi-hued sarimanok to the vibrant tints of Mountain Province weaving, the Pinoy cultural color palette is a veritable rainbow. With so many shades and dimensions, highlighting color in the Pinoy context is somewhat a commentary on our melting-pot culture and its many influences.

Despite our numerous (sometimes confused!) influences, nationalism is a powerful force among Pinoys all over the world. We are proud of our culture, and we're excited whenever anything Pinoy is celebrated or sees international success (hello, Pia Alonzo Wurtzbach.) But since this is TopGear.com.ph, we're especially on the lookout for campaigns and programs that celebrate Filipino culture using four wheels and an engine. And when it comes to that, there's nothing more Pinoy than that old bastion of Filipino motoring, the Jeepney. 

In line with its commitment to restoring the glory of the good ol' jeepney, Resorts World Manila (RWM) launched the fourth installment of its Pinoy Ultimate Jeepney (PUJ) Design Challenge. Since its initial run in 2012, the annual design competition has produced a total of 37 modified jeepneys that currently service commuters within NAIA terminals. As an aside, having these ultimate jeepneys shuttle back and forth around the country's main international gateway offers foreign tourists a glimpse of the Philippines' rich and festive culture.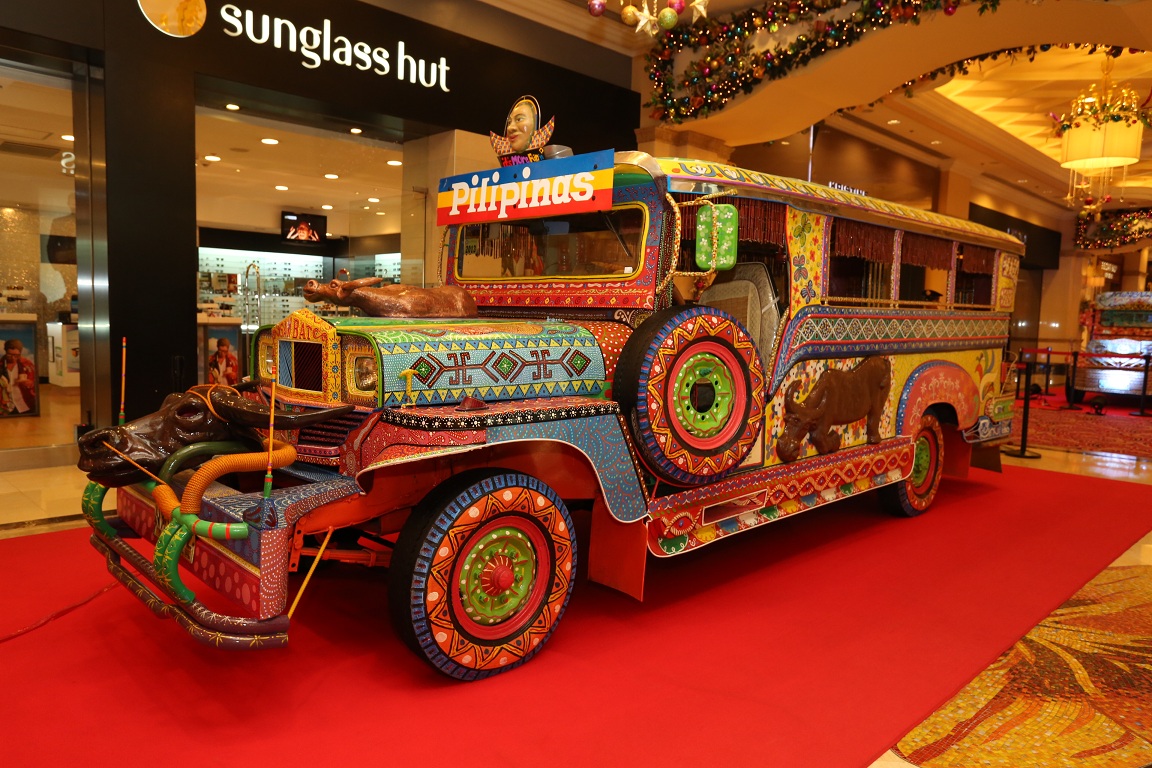 This year's theme, "What Makes Pinoys Smile," paid homage to Bacolod's MassKara Festival. Translating the fête's vibrant colors and merry imageries, the next batch of restored jeepneys portrayed our festive culture, and the resilient character of Filipinos.

For this edition of the PUJ Design Challenge, RWM invited student-artists from different colleges and universities nationwide to send in their design entries. The top 10 designs were made into fully-functional jeepneys, and now currently service NAIA commuters.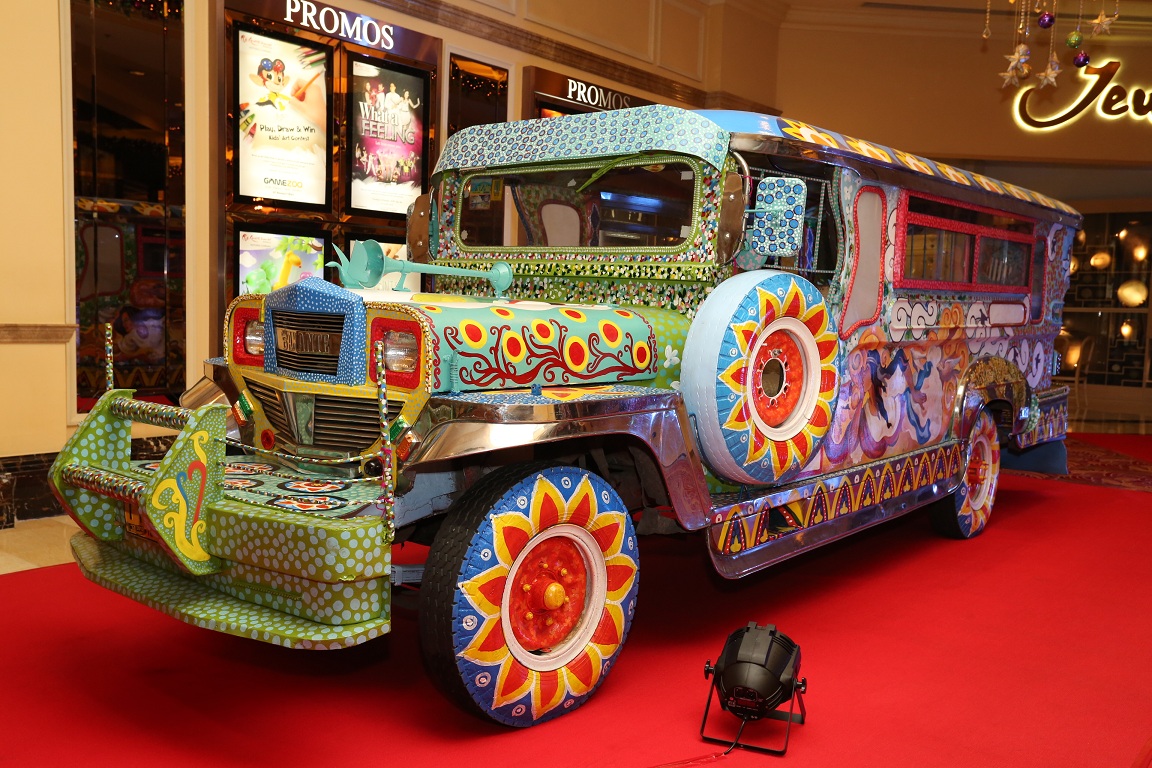 So, next time you're around NAIA, keep your eyes peeled for one of these rolling fiestas. They're easy to spot, after all. And, if you get the chance, exercise your nationalistic spirit and take a ride in what may possibly be the most colorful jeepney in the country (don't forget to take photos!) Now that's a proud Pinoy tale you can tell the kids one day. 

For more information, visit www.rwmanila.com or call Tourist/Visitor Hotline at (02) 908-8833.