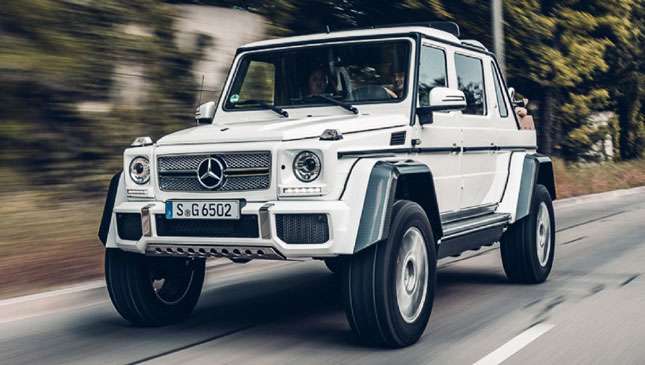 What on earth…
We know. The Mercedes-Maybach G650 Landaulet is what happens when you equip a Geländewagen with the 6.0-liter, biturbo V12 from the S65, the portal axles from the G 500 4x4 squared and the rear seats from a Maybach S-Class. Then stretch the wheelbase by more than half a meter and fit a Laundalet-style soft-top. And yes, it still has three diff locks. The 650 is, quite simply, outrageous.
ADVERTISEMENT - CONTINUE READING BELOW ↓
Erm, why?
Why the hell not? People love the G-Wagen. Mercedes is selling more than ever (including over 1,000 4x4 squared units to date), most of them AMGs (aka the expensive ones). So it seems there's no shortage of people willing to spend vast sums of money on a car that was conceived in the mid-seventies, hasn't changed all that much since and is thus in many ways objectively worse than modern SUVs. But since when has the G-Wagen been about objectivity?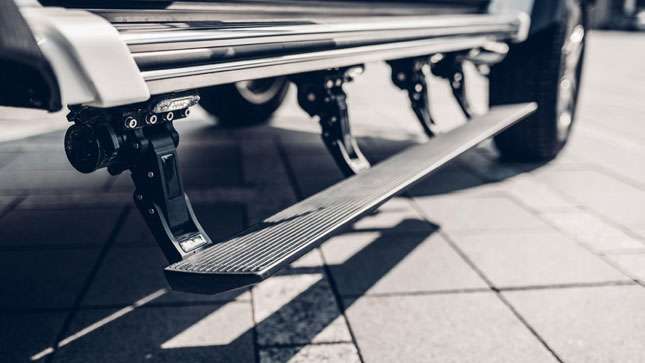 ADVERTISEMENT - CONTINUE READING BELOW ↓
Recommended Videos
Walk us through it, then.
It has presence, the G650. And so it should--at 5,345mm long and 2,235mm tall, it's substantially longer and taller than a long-wheelbase Range Rover. The portal axles also give it much ground clearance, like the 4x4 squared. The G650 adds sidesteps that deploy electronically when you open any of the G's four doors, then retract once you've clambered aboard. Development boss Pamela Amann tells us this is because when she went to look at an early prototype modelled on a 4x4 squared, she was wearing a pencil skirt and thus couldn't physically clamber up and in. The problem was solved in the short term with a small step-ladder.
The front is typical G-Wagen, albeit beautifully trimmed. Behind the two front seats there's a glass partition that can be raised, lowered, or made completely opaque with the push of a button. Said button is in the back, as is the button to raise and lower the roof, which (interestingly) isn't fully electric. A motor does the heavy lifting, but first you have to manually unlock it with a couple of fantastically mechanical-feeling handles above the partition screen. Mercedes tells us this is entirely on-purpose, because it's in-keeping with the nature of the car.
ADVERTISEMENT - CONTINUE READING BELOW ↓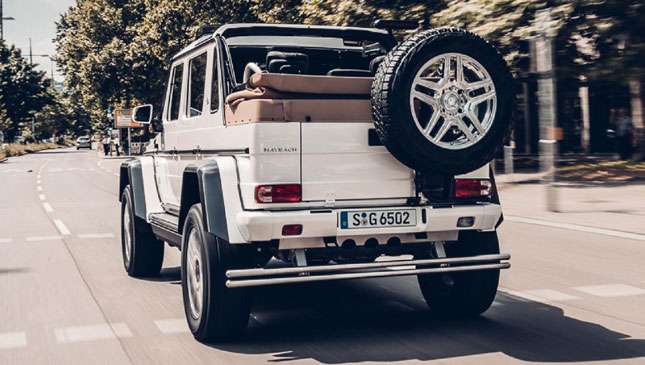 And the back?
Better than the front. The chairs are a direct lift from the Maybach S600, so they heat, cool, massage and move about on request. The 578mm wheelbase extension means there's enough room for a six-footer like myself to stretch his legs out properly, too, towards the console (designed to look like the G's dash, but a bespoke part) on which the twin screens are mounted. A small wind deflector means bluster is kept to a minimum, and the positioning of the seats relative to the windows, folded roof and spare tire means you feel surprisingly cocooned. You barely notice the gawping, the waving, the hurled expletives...
ADVERTISEMENT - CONTINUE READING BELOW ↓
The seats even take the sting out of the G's ride. No G rides well, but as you'll remember Chris Harris saying in his review of the 4x4 squared, all the serious suspension work that's gone in to make it better off-road has had the perhaps unintended effect of making it more comfortable and controlled on it. The 650 rides okay. For a G. Ultimately an S-Class is (much) more comfortable, but it can't scale tall pointy things.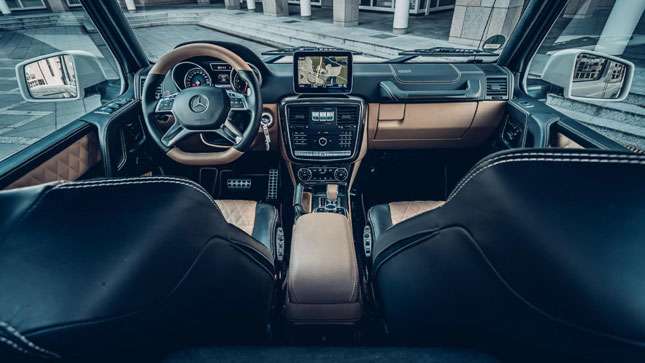 ADVERTISEMENT - CONTINUE READING BELOW ↓
What if I want to drive it?
Don't. I mean, it's quite entertaining in a perverse kind of way, because it's massive and way, way quicker than it needs to be (0-100kph in less than six seconds, 180kph-limited top speed), but the steering is imprecise and curiously willing to self-center at every available opportunity. Even while stationary. Rearward and over-the-shoulder visibility is poor because of the partition, and placing it is tricky because there's more than a foot of invisible carbon-fiber wheel arch either side of the hood. And it attracts attention. A lot of it. Mostly positive, admittedly, but if you live your life behind tinted glass this isn't the car for you.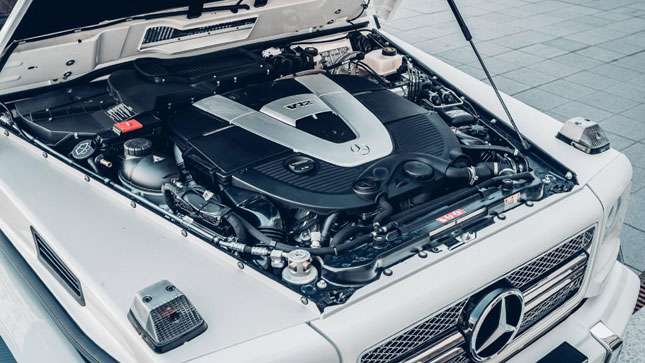 ADVERTISEMENT - CONTINUE READING BELOW ↓
Bet it's expensive.
Naturally. €630,000 (about P35,000,000) before taxes, which in Germany means €749,000 (around P42,000,000) all-in. The price, then, like the car itself, defies rationalization. This is a car without competition. You can't help but love (or loathe) it for its absurdity, however objectionable you might find it.
Specs:
5,980cc biturbo V12, 621hp, 180kph, 0-100kph in less than six secs, 3,350kg
ADVERTISEMENT - CONTINUE READING BELOW ↓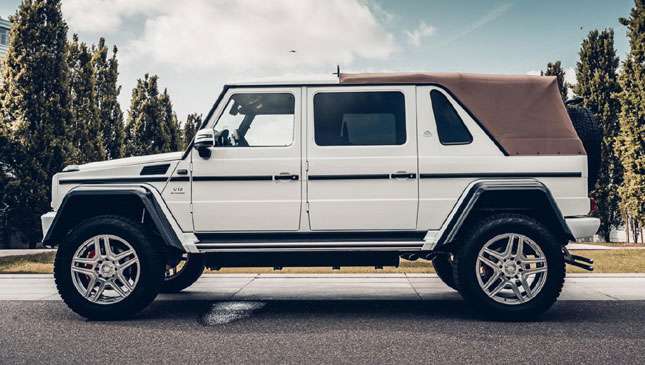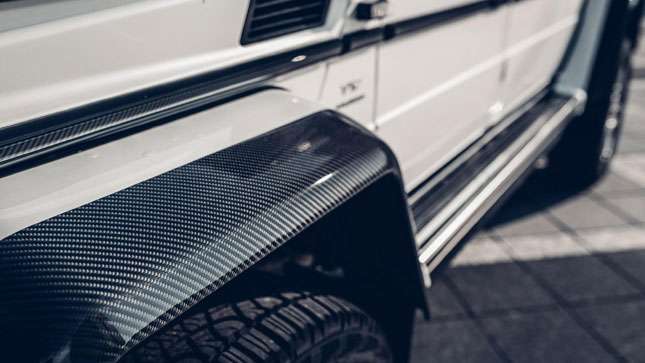 ADVERTISEMENT - CONTINUE READING BELOW ↓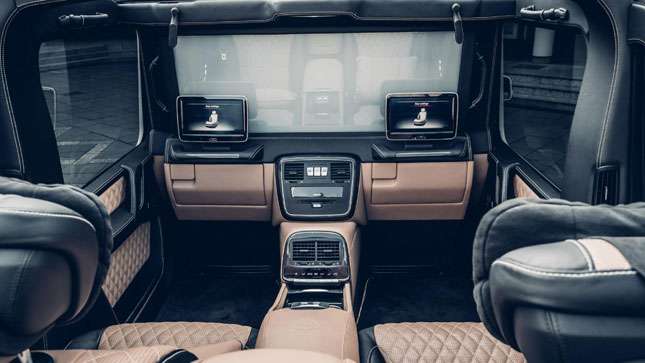 NOTE: This article first appeared on TopGear.com. Minor edits have been made.