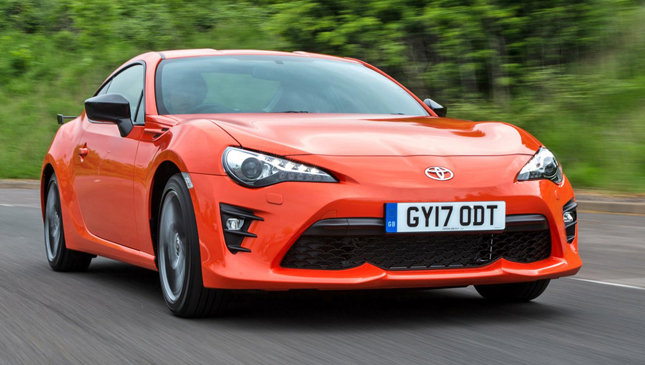 The 86 is a sports car that's relatively unique in its sector. Apart from the Subaru BRZ it's 99% identical to, of course. There's no turbocharger, very little chassis tech and some deliberately skinny tires. It's primary aim isn't grip, nor luxury, nor cocooning refinement. It's primary aim is fun.
Its whole recipe is decidedly old school. There's just one engine—a 197hp 2.0-liter four-cylinder—and it drives only the rear wheels, through a three-stage stability control system but no complex rear-wheel steering or the like. While you can have an automatic gearbox, you shouldn't have it. The standard six-speed manual is very good, and far more in keeping with the car's ethos.
You'll work it hard to drive this car quickly, mind. Maximum torque—a fairly thin 205Nm—doesn't arrive until 6,400rpm, a mere handful of revs before you reach peak power. But so long as you keep things above 4,000rpm, the 86 does feel usefully brisk. And its modest power matches modest grip, so quite often you won't be wishing for more muscle.
ADVERTISEMENT - CONTINUE READING BELOW ↓
Which is probably why the car's been on sale since 2012 without any power upgrades. It's midlife facelift brought a big round of updates, though these were pretty mild. The suspension was stiffened, the aerodynamics tweaked and the stability control given an additional mode, while the headlights became a bit jazzier. The subtle kind of facelift that proved the car was pretty blooming good in the first place.
While the 86 is a sports car first and foremost, there are concessions to everyday life. It has two small back seats—though they'll happily accommodate shorter adults—and a decent-sized trunk, while the warranty is massive and reliability ought to be a given. Those skinny, oversteer-inducing tires should be pretty affordable to replace too. Thankfully.
The 86's only real rival is the Mazda MX-5, and Toyota's developed a similar penchant for special editions. There have been TRD versions dotted through the 86's life—with bigger wheels, stickier tires but still no more power.
ADVERTISEMENT - CONTINUE READING BELOW ↓
Recommended Videos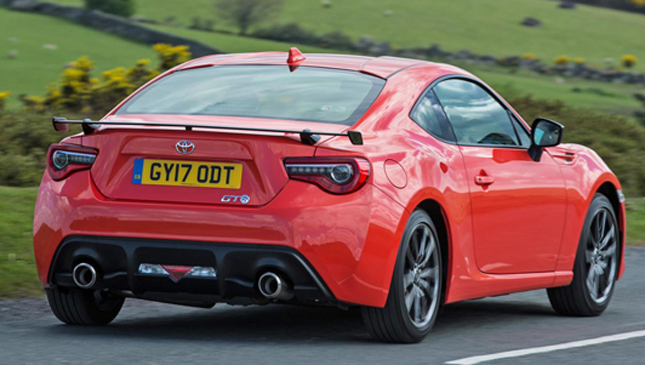 What is it like on the road?
The 86 is a fantastic little coupe. Light on its feet, eager to change direction, it also rides beautifully and has delicious brakes. The offbeat flat-four engine is sweet and best of all, it's joyfully well balanced when you turn off the stability control and have a bit of fun. Even the electric power steering is masterfully good, especially with the smaller, neater steering wheel of the facelift.
ADVERTISEMENT - CONTINUE READING BELOW ↓
While an MX-5 is forgiving, with lots of body roll before it starts to move around, the 86 is a level up, with slightly snappier reactions and a need to be a bit more on your game. But it's still a relatively friendly introduction to rear-wheel-drive sports cars.
You need to be smooth to get the best out of the 86, and if you're not, it will frustrate. But for us, one thing connects the very best drivers' cars on sale: They all make you try to be a better driver. The more commitment you put into driving them, the more they come alive, so you focus on upping your game to allow the car to up its own. Caterham 7, Porsche 911, Nissan GT-R… and this little Toyota. They all sharpen up as you do. It's an addictive relationship to get into.
The 86 launched in the greatest Japanese tradition of being a base car, one you buy relatively cheaply and then modify yourself. Indeed, it's only a short online search before you'll find videos of 1,000hp-plus cars with an utter disregard for tires.
ADVERTISEMENT - CONTINUE READING BELOW ↓
While those are obviously a touch extreme, it shows that this might not be a car you merely lease for a couple of years and move on from—here's a car that'll take a little while to master, and one you can continually modify once you feel you're getting on top of it. There's longevity here.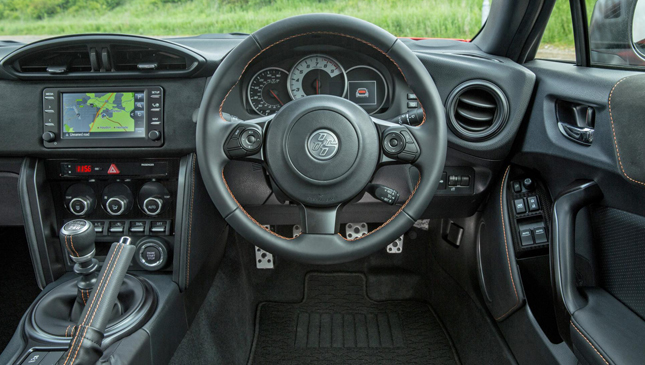 ADVERTISEMENT - CONTINUE READING BELOW ↓
Layout, finish and space
It's all nice and simple in here, with low-set seats and a perfectly positioned steering wheel that nestles into your hands as naturally as the stubby, slick-shifting gear lever. The rev counter is positioned right in the middle of the dial pack, proudly showing its 7,400rpm red line, although there is also a nod to sophistication with the availability of color touchscreen navigation in the center of the dash.
Just don't go looking for the delicate finish of an Audi TT as that's not what this car is about. Instead, it's again about simplicity and focusing on the driver. Pride comes in the fundamentals, not the soft-touch details; flip the seat forward to put bags (or a child) in the back, and it won't return to your driving position.
The 2017 model year upgrade brought tweaks to the infotainment system (it's still a long way off more premium rivals), TFT instrument displays with many nerdy graphs and some nicer materials, while that dinkier steering wheel gained audio controls.
ADVERTISEMENT - CONTINUE READING BELOW ↓
Given the absurd number of steps in volume available—we managed to turn the stereo up to '50' before it got too loud, and there was still further to go—the button on the steering wheel becomes really fiddly, as you have to press it so much for even the slightest adjustment. Like we said, don't focus on the finer details…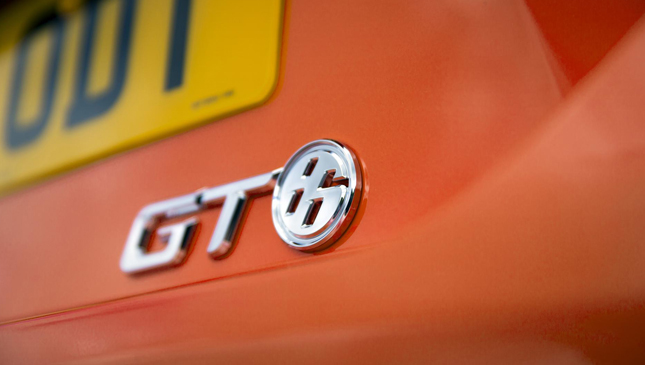 ADVERTISEMENT - CONTINUE READING BELOW ↓
Final thoughts
Despite being relatively cheap, strongly warrantied and with bags of equipment as standard, the 86 might fail the showroom test—it's simply not as shiny and lovely as an Audi TT, VW Golf GTI or second-hand Porsche Cayman.
But that's really not the point. There's a wonderful depth to its engineering that makes it worth every penny if you like cars for the way they drive and the satisfaction they give you when you really dig into their abilities on a challenging piece of road.
It says a lot that Toyota took a whole five years to update the 86, and kept the changes so light when it did. This is a fundamentally great car that may not look or feel especially modern, but that's sort of the point. As the car world advances towards plug-in this and autonomous that, it's a line in the sand for old-school fun.
ADVERTISEMENT - CONTINUE READING BELOW ↓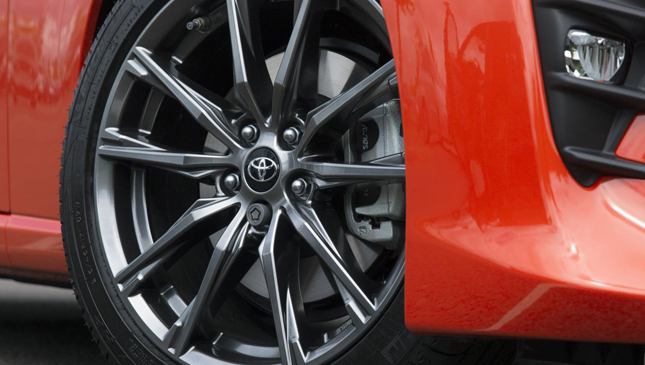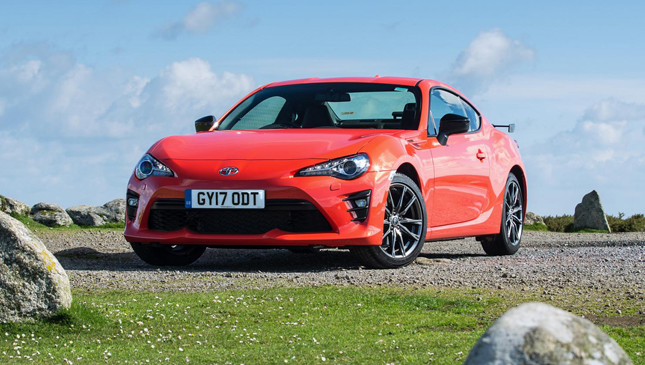 ADVERTISEMENT - CONTINUE READING BELOW ↓
NOTE: This article first appeared on TopGear.com. Minor edits have been made.