Once upon a time, Tesla actually built a number of functional, mass-market roadsters. You know, the kind that people can actually use as daily drivers, not the ones that get launched into space for kicks.
We're talking about the Tesla R80 Roadster, the EV Tesla used to make back in the late 2000s until the early 2010s. This is the predecessor of the next-gen Roadster that we've been waiting oh-so-patiently for over the last few years.
Now, the R80 Roadster—apart from the fact that it's an incredibly stylish Tesla—is not that easy to come by. Only about 2,450 units were produced back when Tesla was still building these gems. That's why when we came across this lot on RM Sotheby's, we couldn't help but notice.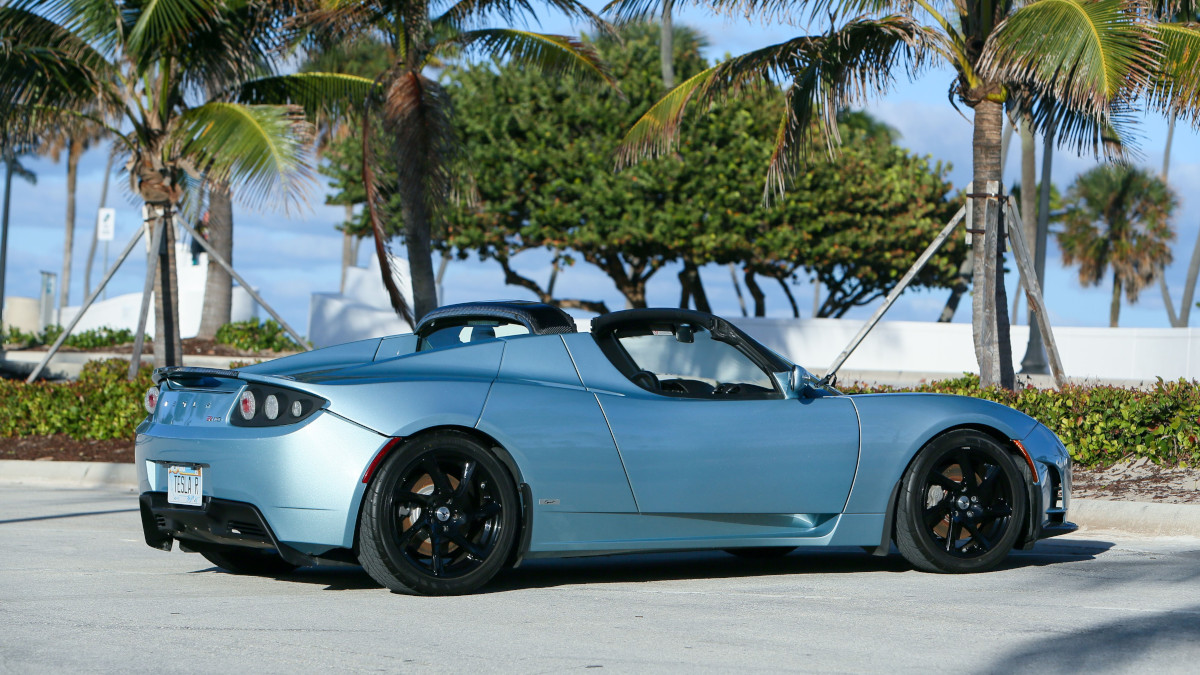 This, ladies and gents, is a 2011 Tesla R80 Roadster Sport, a unit of the first-ever street-legal EV that utilized lithium-ion battery tech. With the said tech, the Roadster boasted a maximum output of 288hp and a range of above 300km, which were both really impressive at the time (it still is now).
ADVERTISEMENT - CONTINUE READING BELOW ↓
This particular model that was put up for auction features a clean Glacier Blue exterior finish, forged black wheels, and a removable soft-top roof. The interior, meanwhile, sports a MOMO steering wheel and bolstered bucket seats—real sports car goodies.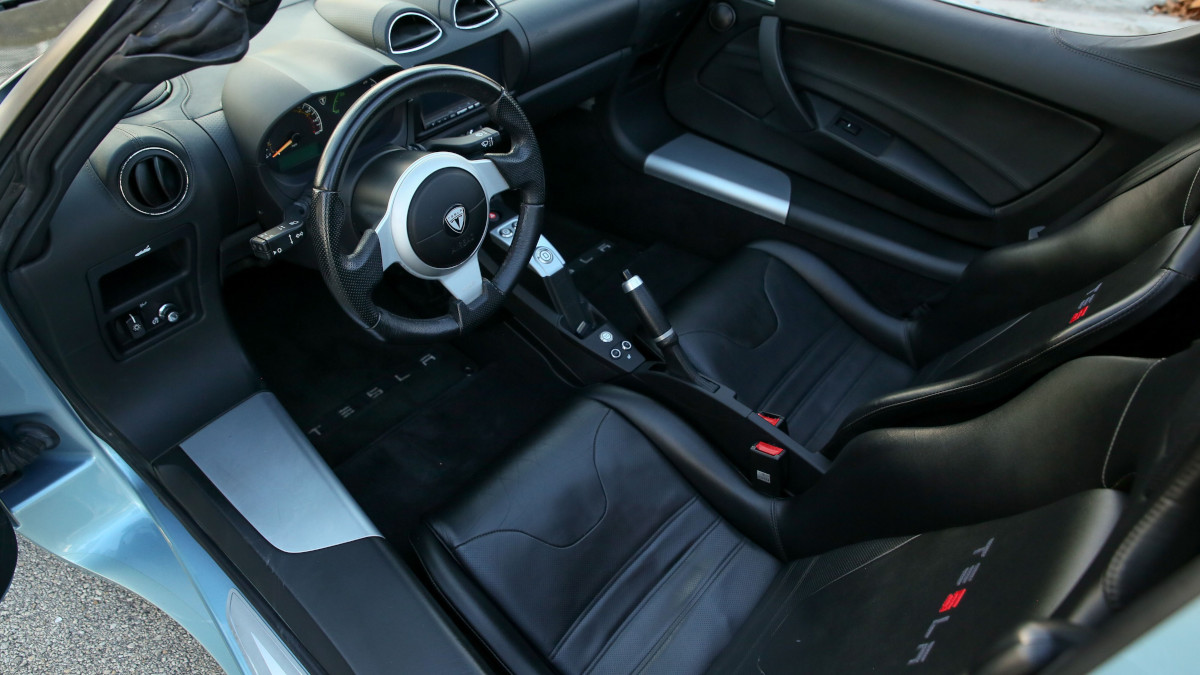 There's an entertainment setup, too, but it's nowhere near as ludicrous (pun intended) as the new infotainment systems on modern Teslas. There's a certain nostalgic vibe to it, though, especially when paired with the seemingly archaic gear selector.
It was supposedly sold at RM Sotheby's Arizona 2021 Auction, although it wasn't stated how much it actually went for. The winning bid was projected to fall between $90,000 to $110,000 (about P4.3-P5.2 million). Would that have been a fair price for this thing?
More photos of the Tesla R80 Roadster: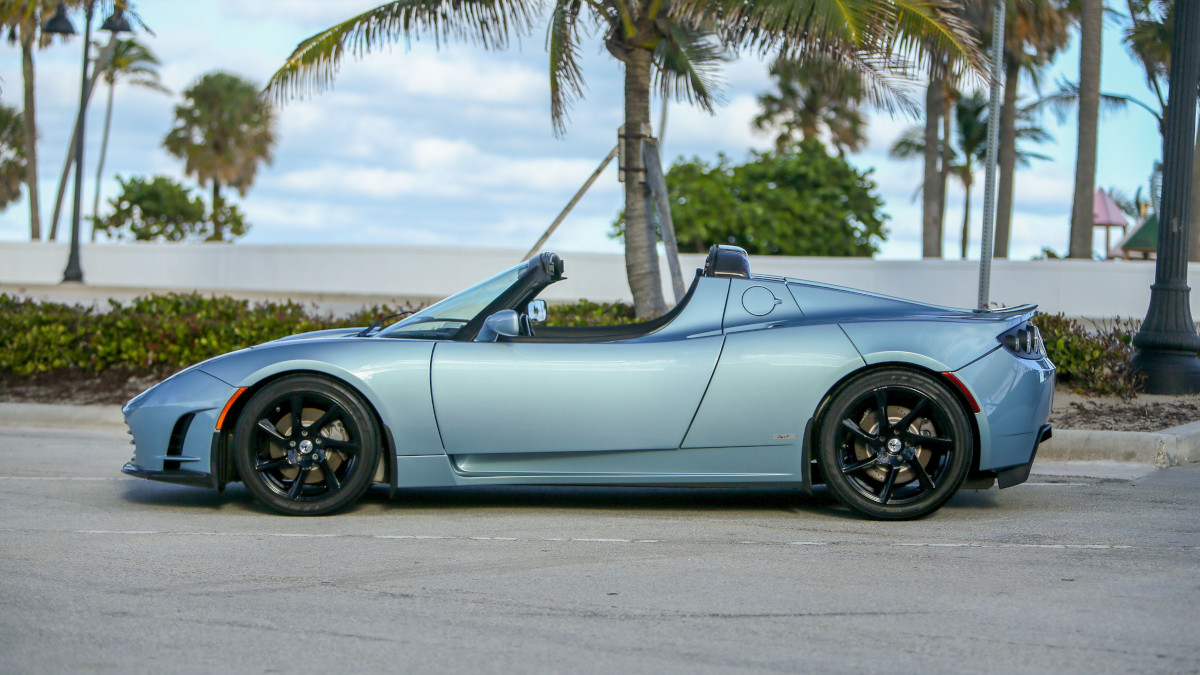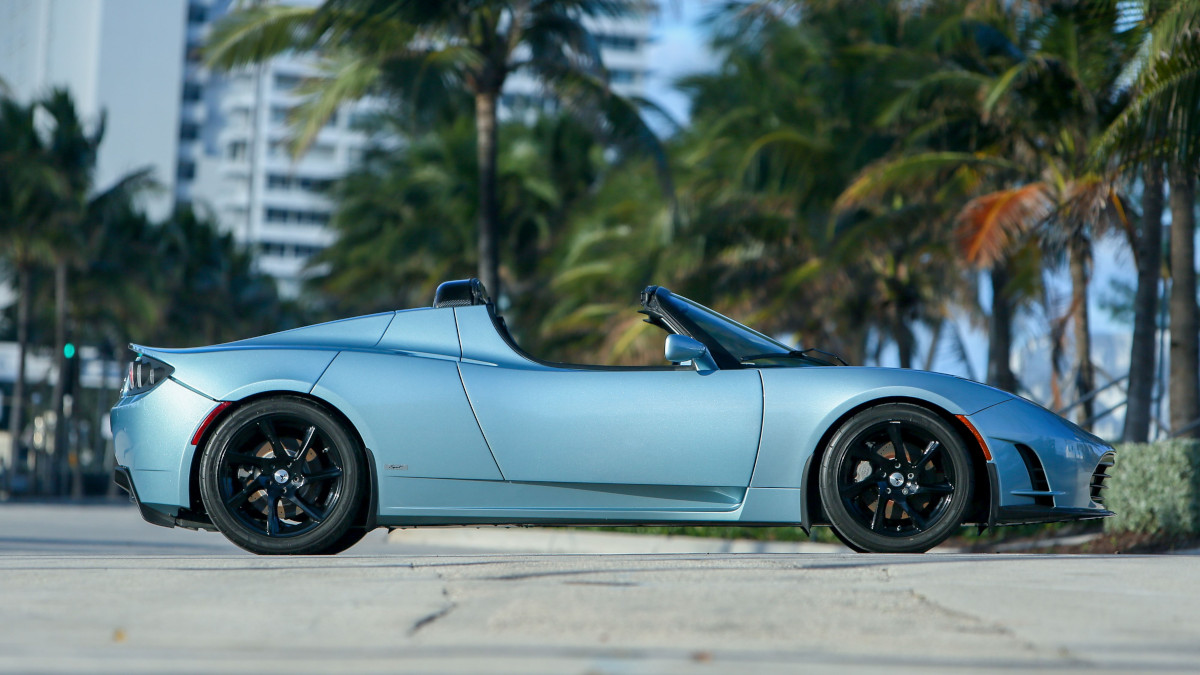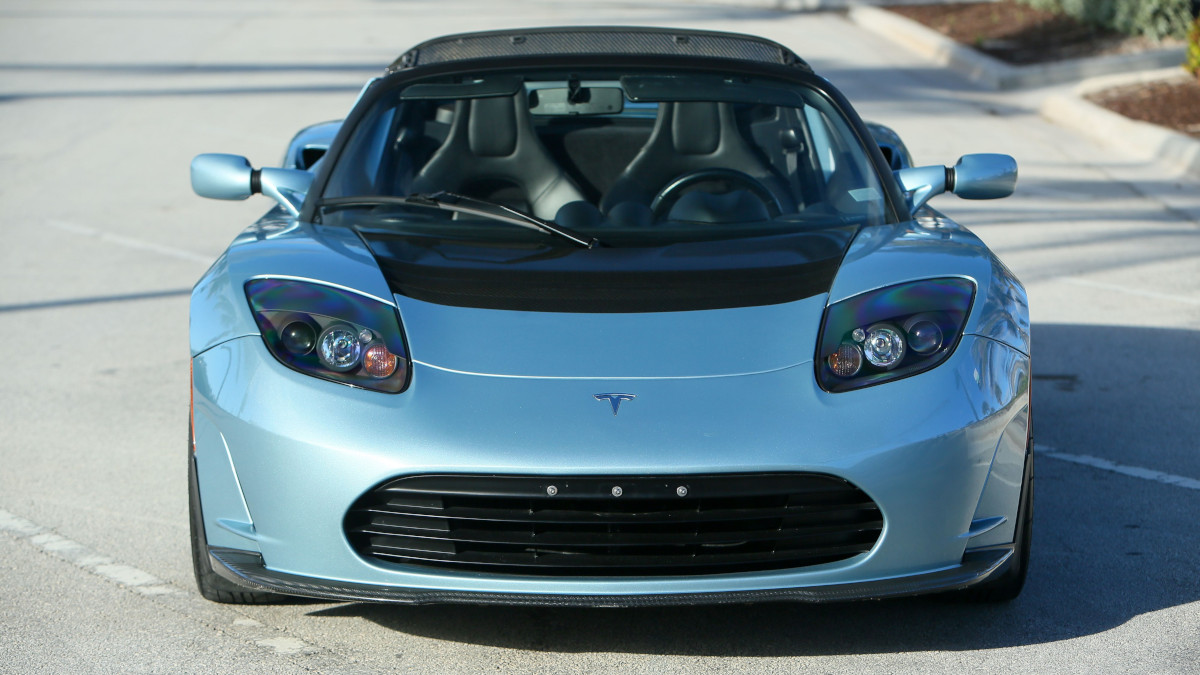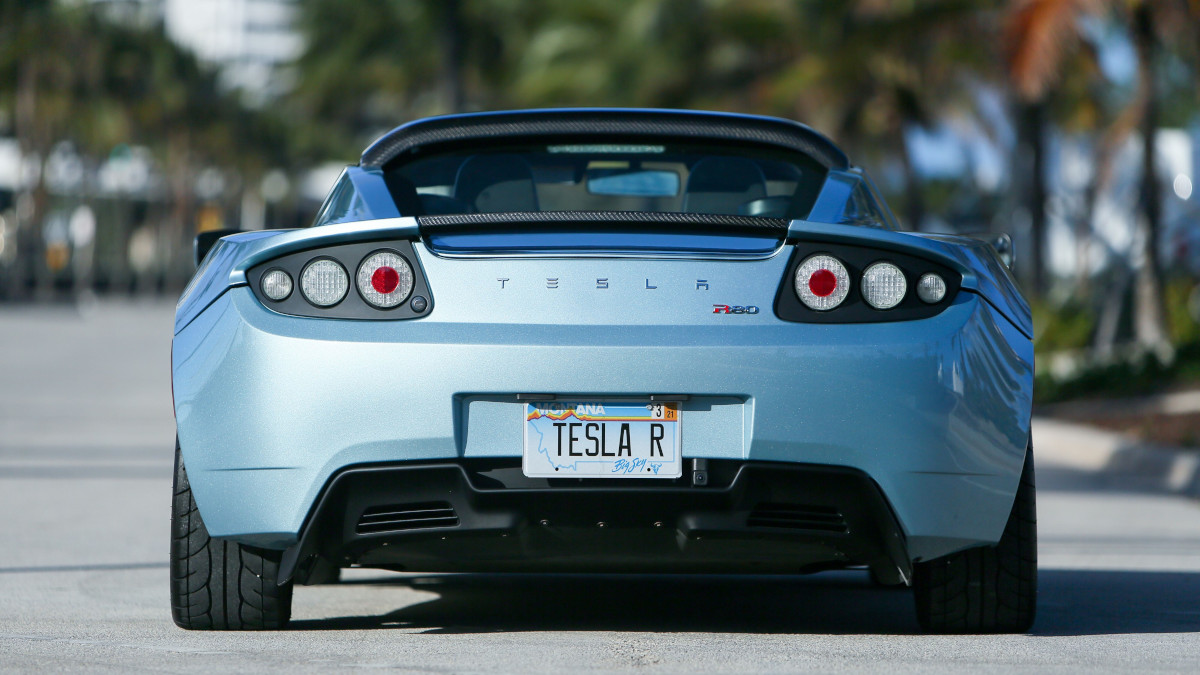 ADVERTISEMENT - CONTINUE READING BELOW ↓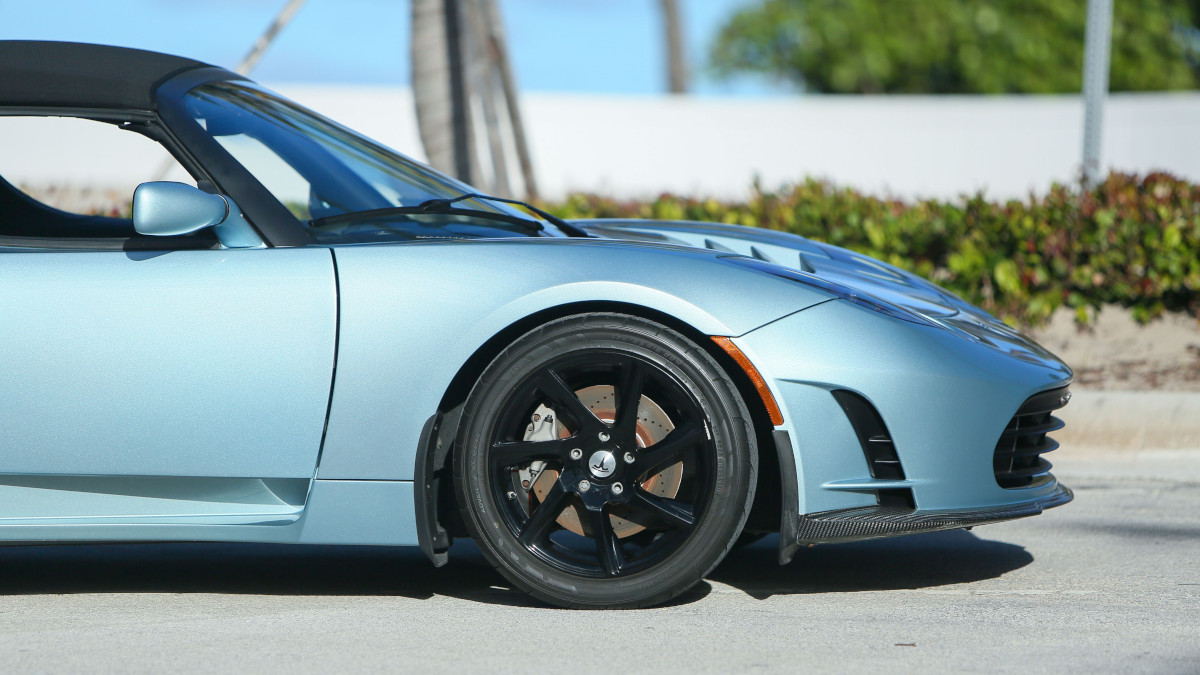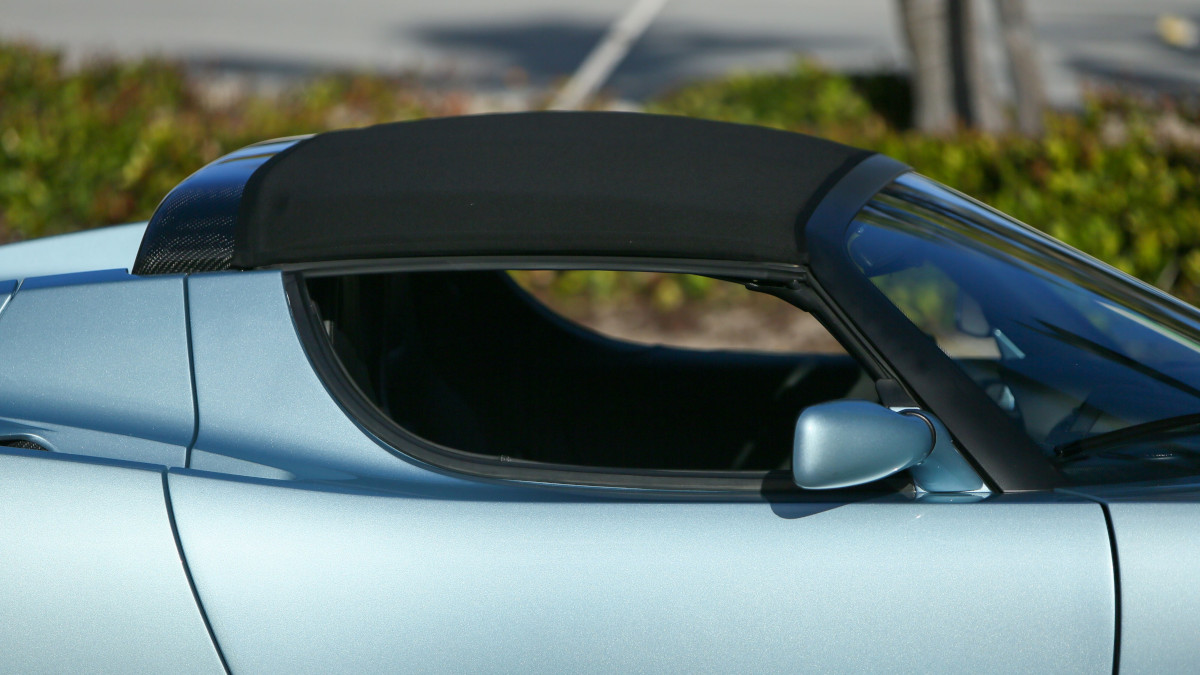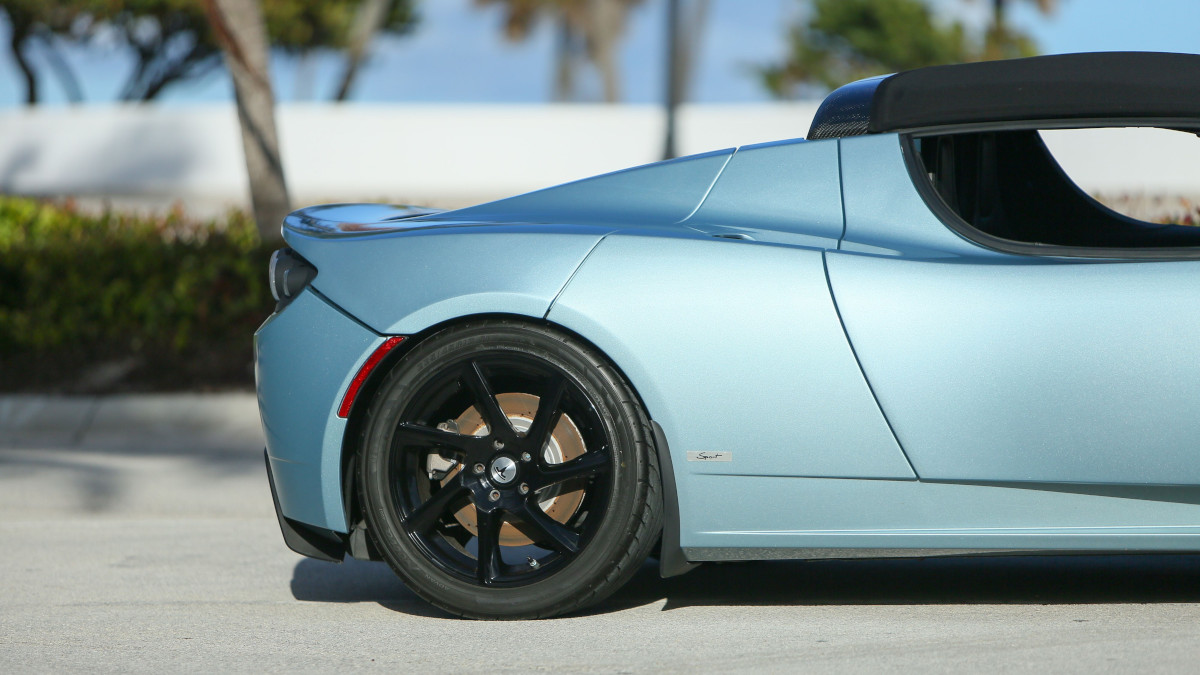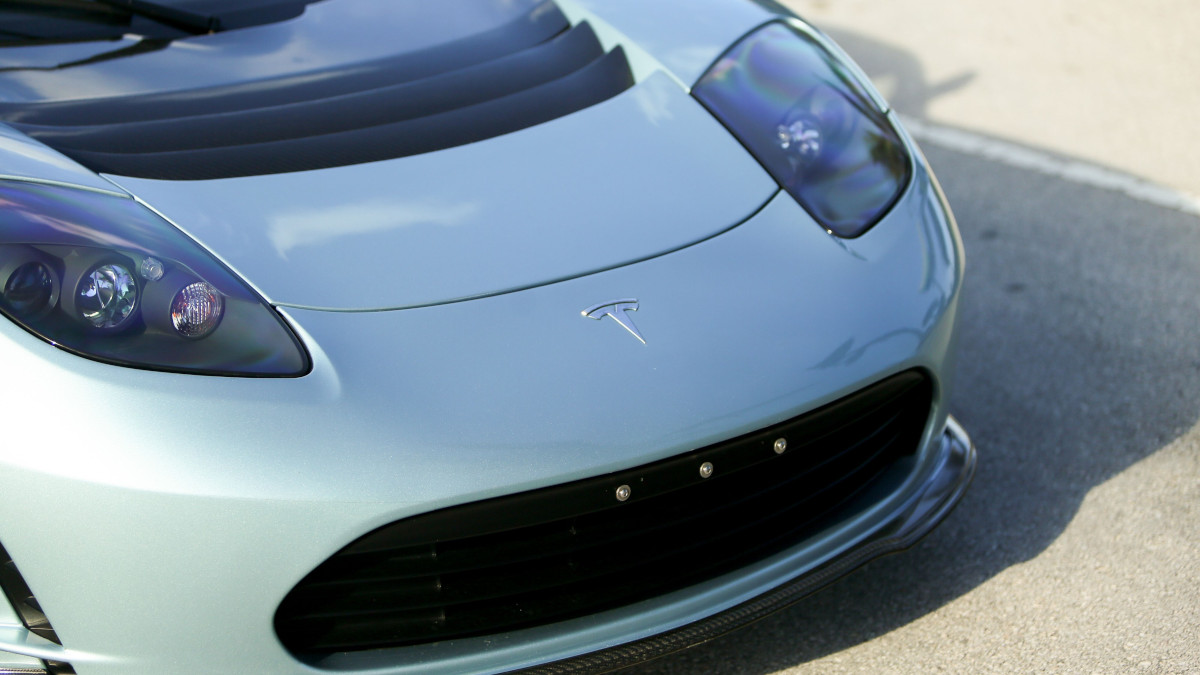 ADVERTISEMENT - CONTINUE READING BELOW ↓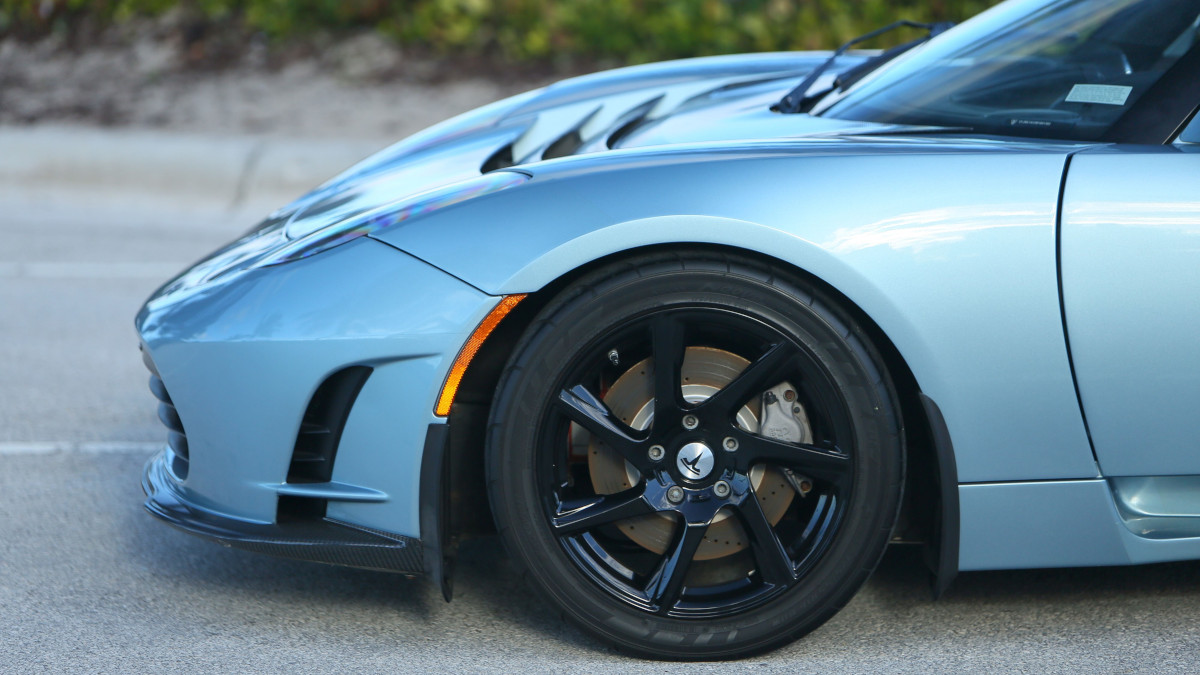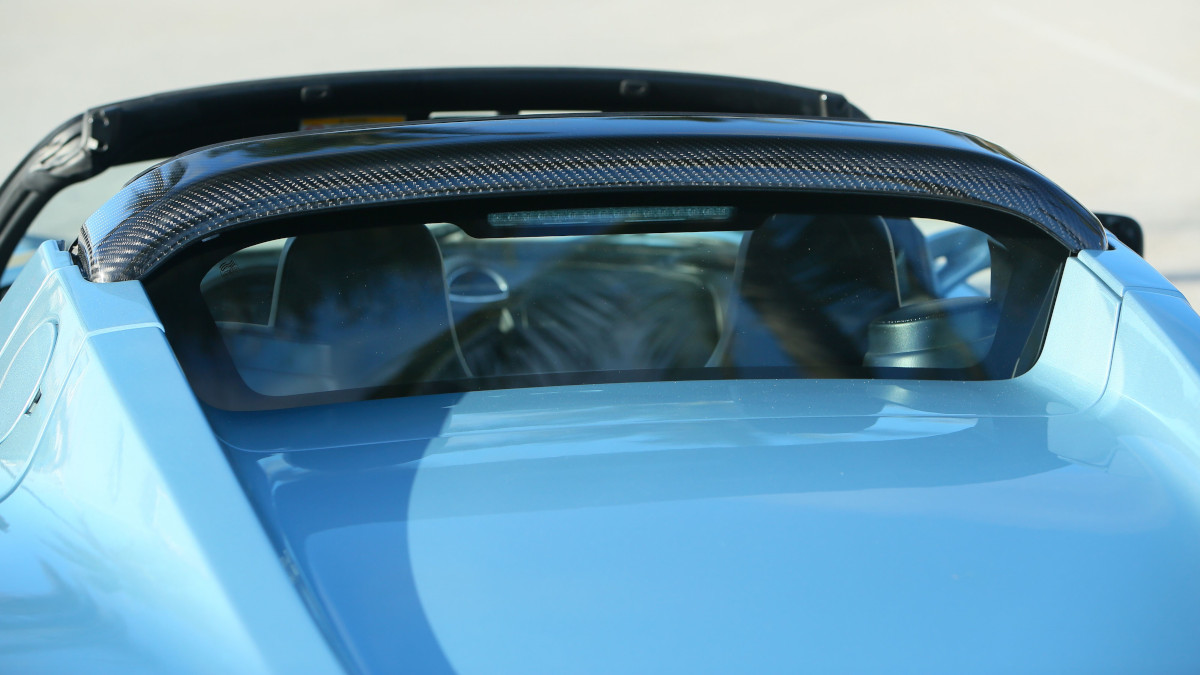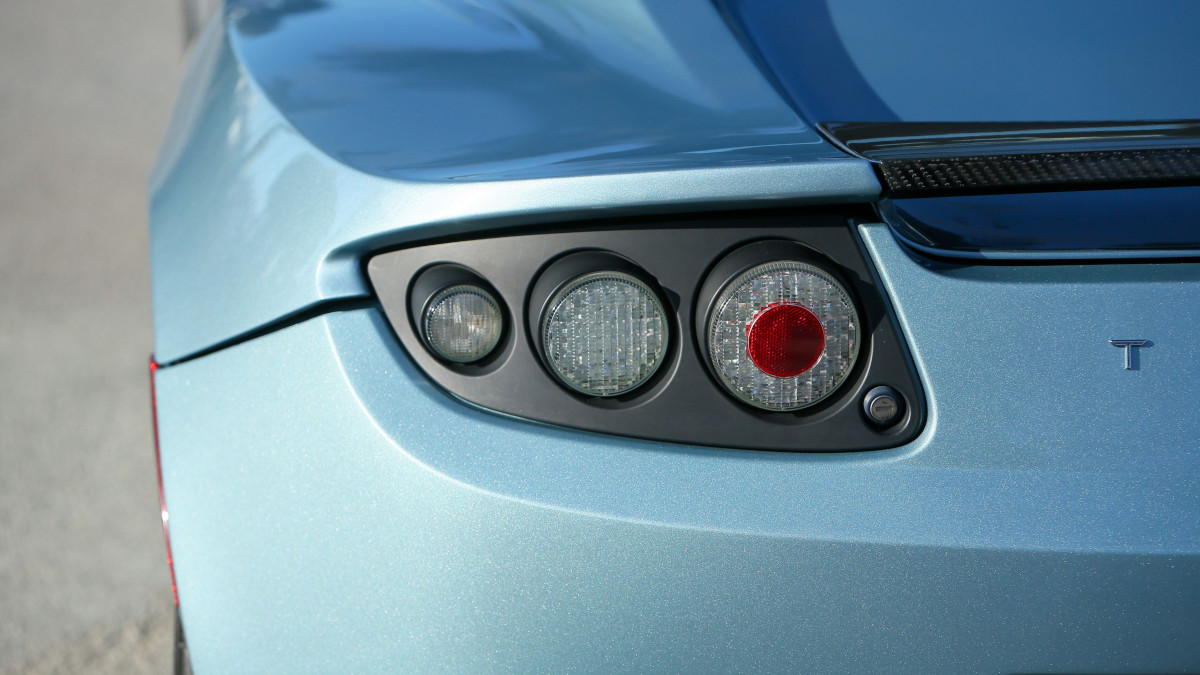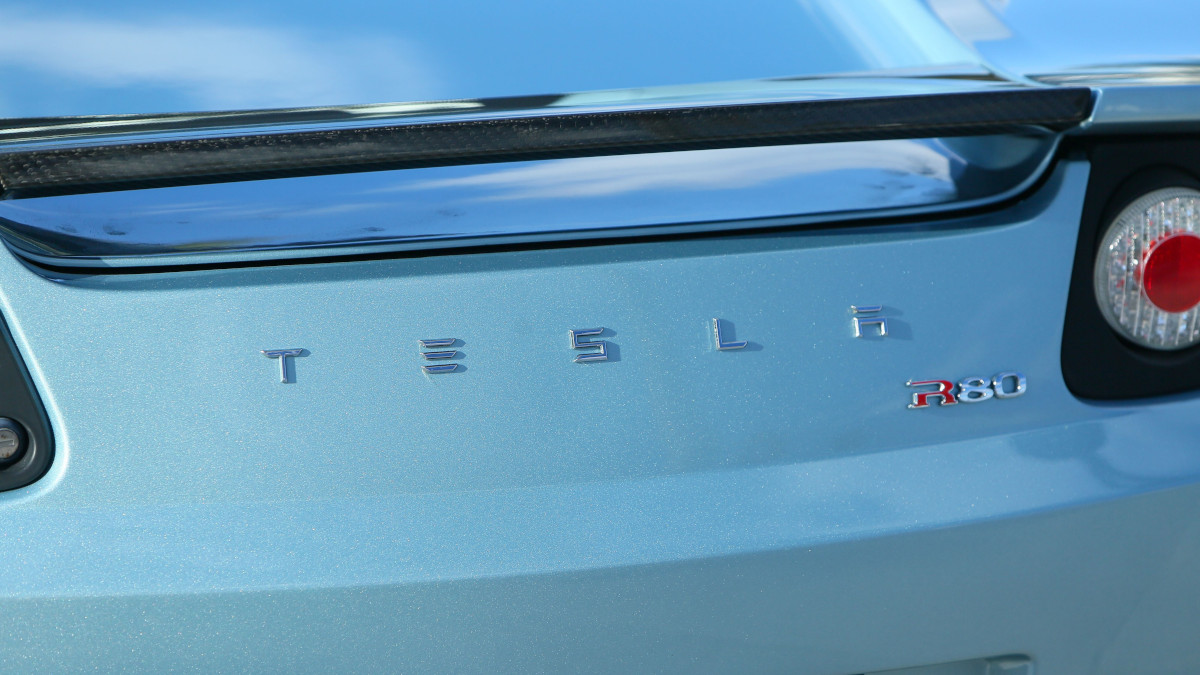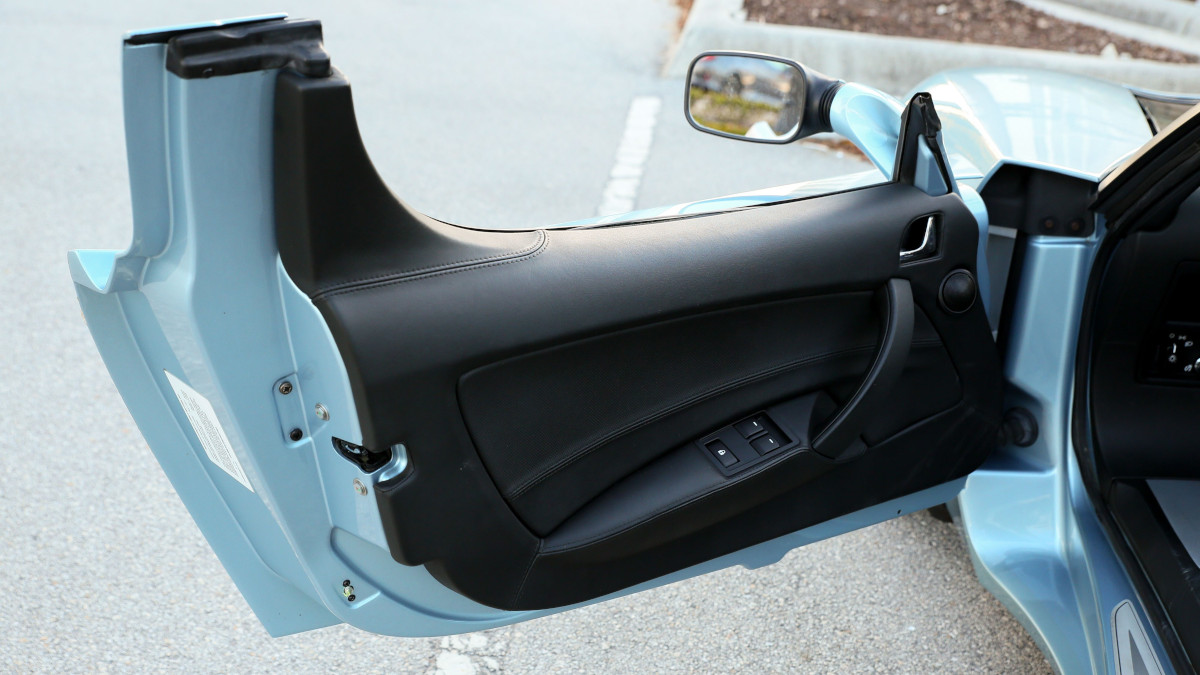 ADVERTISEMENT - CONTINUE READING BELOW ↓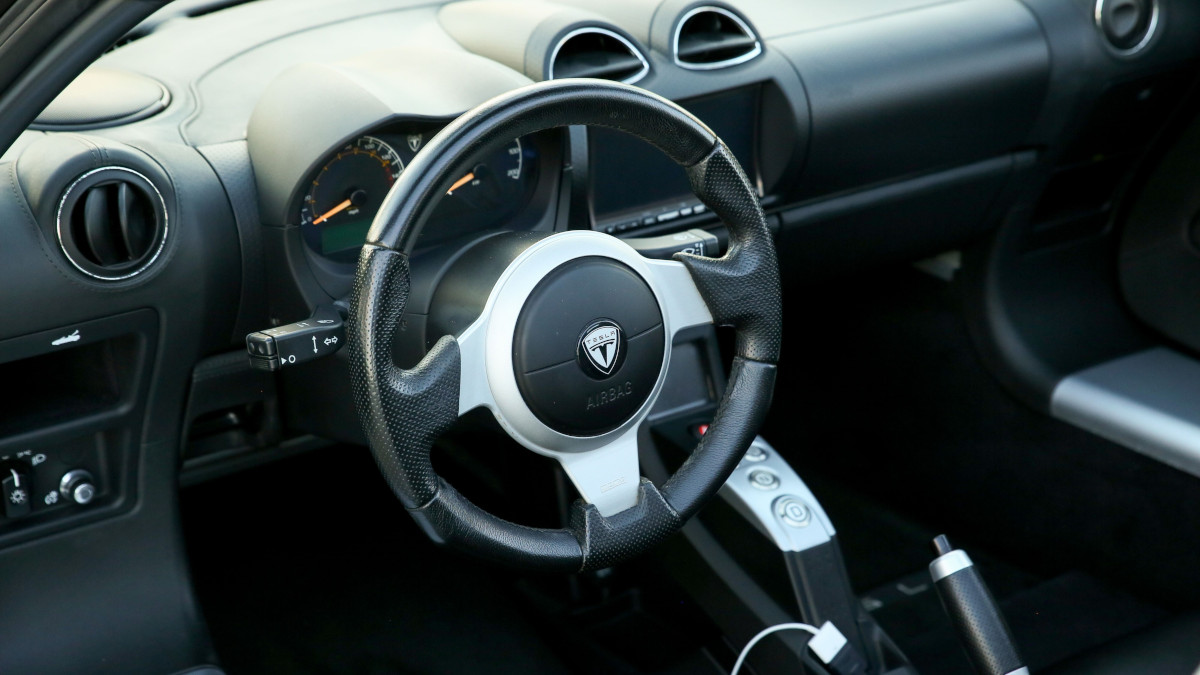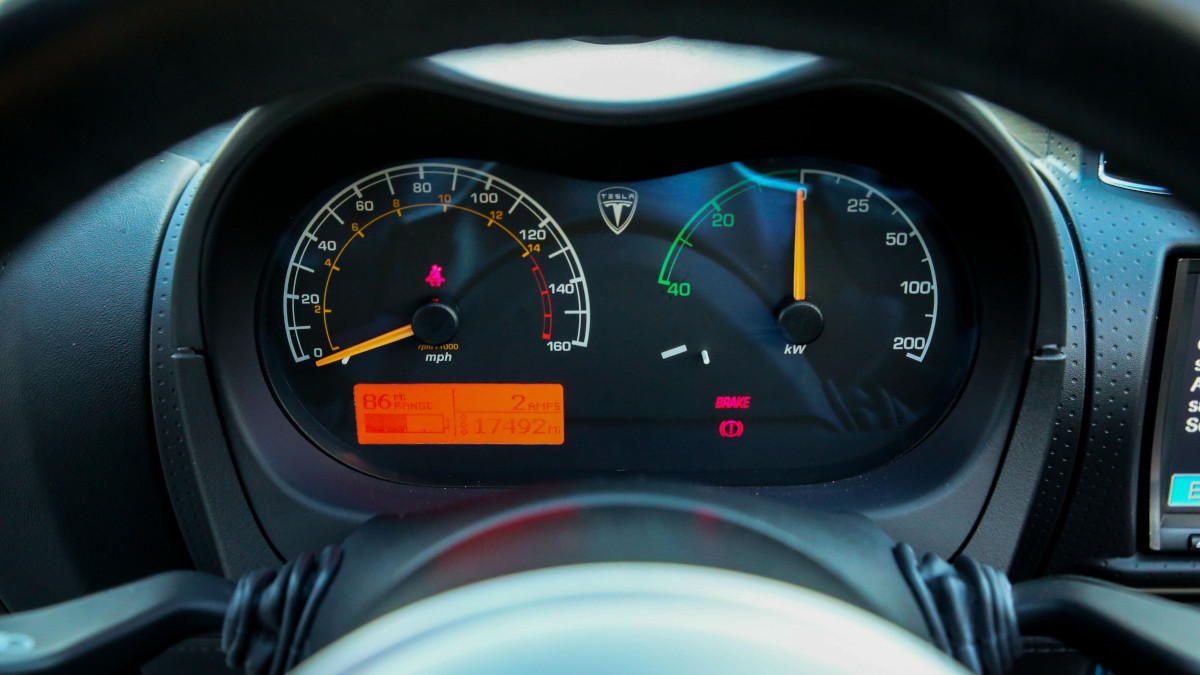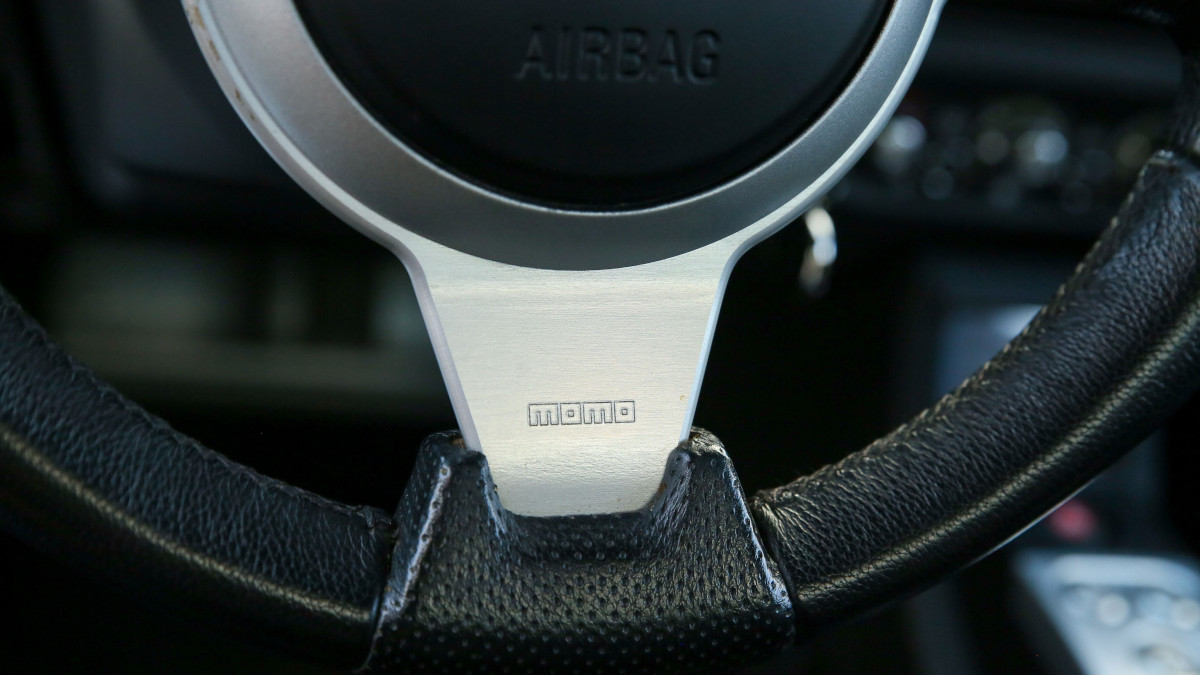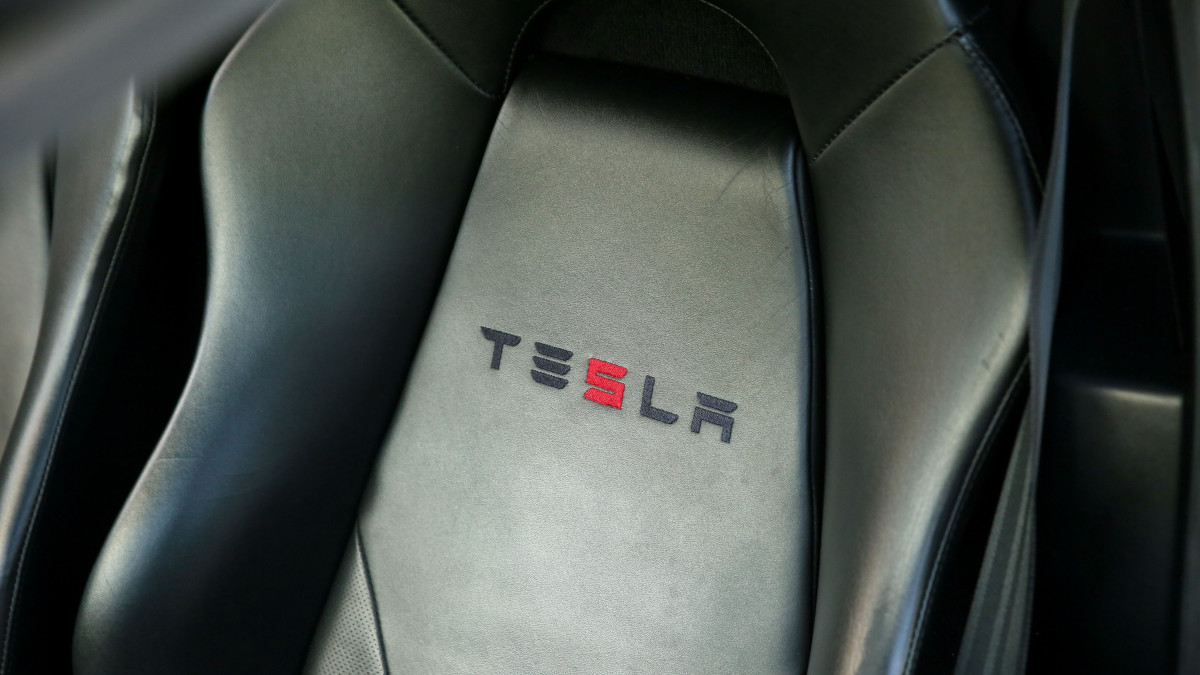 ADVERTISEMENT - CONTINUE READING BELOW ↓