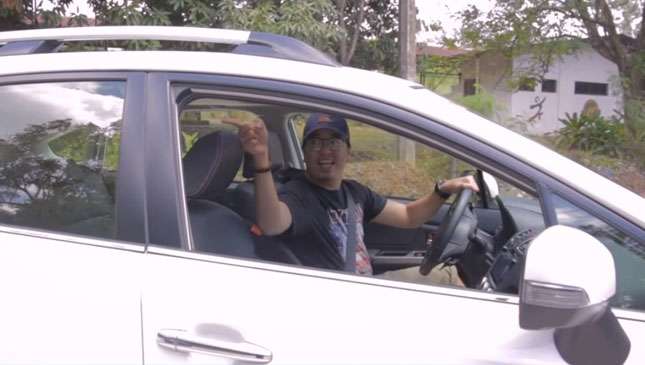 It's not easy staying calm out there on our streets. Being cut off and honked at a dozen times a day is enough to make anyone triggered. A viral story that's been making the rounds on social media, however, shows that it pays to keep your cool when you're behind the wheel.
This story was posted on Facebook by Art Samaniego Jr., an editor for Manila Bulletin. It's a funny but real reminder that sometimes, lashing out at a fellow motorist just isn't worth it.
"I was in a hurry that morning, I need to interview an applicant, a nephew of a friend. I parked my old car along Recoletos and immediately ran toward the MB entrance when suddenly a speeding car almost hit me. I apologized and told the driver "sorry sir, nagmamadali lang". The driver lowered down his window and shouted "p***** i** mo! Probinsyano ka!" I again apologized and said sorry. He then raised his middle finger and said "f*** you" then drove away.
Continue reading below ↓
Recommended Videos
"A few minutes later at the office, I was informed by the lobby guard that an applicant, a relative of a friend, would like to see me for an interview. I told the guard to send him up to my office.
"After three minutes, I was again face to face with the guy who gave me the finger."
Stay calm on the road and always play nice, guys. Rolling down your window to flip someone off could result in your bad day getting a whole lot worse.
Disclaimer: The photo featured is for illustrative purposes only. Our editorial assistant is not the person mentioned in the story.