We're not big fans of trying to make a car look like something it's not. Hyundai Eons with big-ass spoilers, Rangers modded to look like Raptors—you get the drift. To each his own, but we're just not fond of this stuff.
Scottie Thompson's Toyota Fortuner, though, is a special case.
"My Toyota Fortuner upgraded like a Lexus 450d," he shares on Instagram, showing off his midsize SUV. "Conversion kit with Black Rhino Zion 6 22x9.5. Iba talaga pag gawang @atoycustoms."
It's a clean and classy mod job, and we wouldn't have expected anything less from Atoy Customs. Thompson's Fortuner now flaunts a two-tone paint finish with a white body and a glossy black roof, new foglight housings, a front grille reminiscent of a Lexus SUV's, and large mags courtesy of Black Rhino Wheels. Not bad at all.
"Made in Atoy Customs 4x4 and bodykits. Thank you brother Scottie Thompson for your support!" the shop's official Facebook page said in a post.
ADVERTISEMENT - CONTINUE READING BELOW ↓
Lesson? If you're going to try to make your ride appear more than what it is, leave it to the professionals. This'll look good in Scottie's garage, next to his Manila-proof Hyundai Starex and Honda CBR150R motorcycle.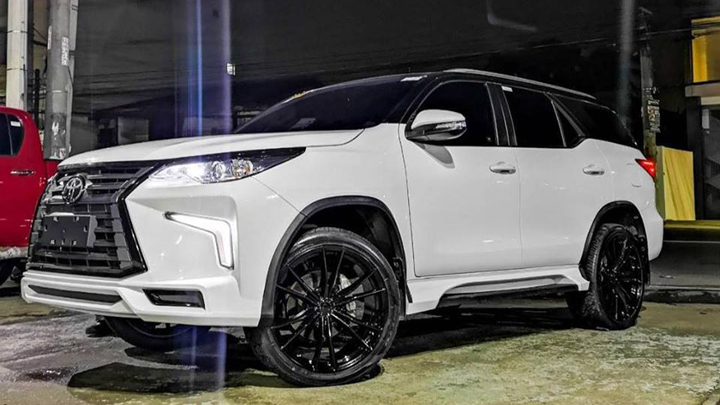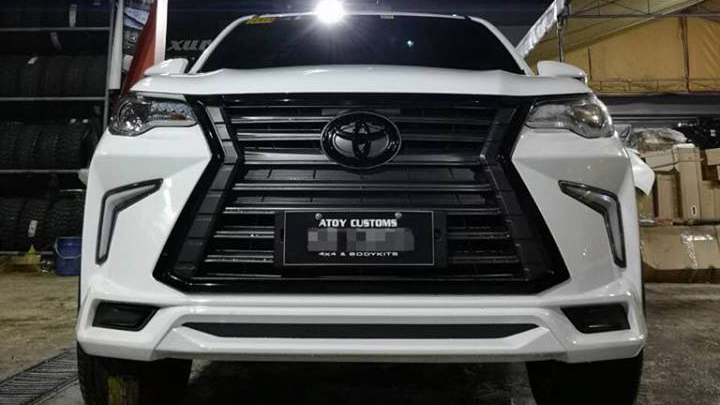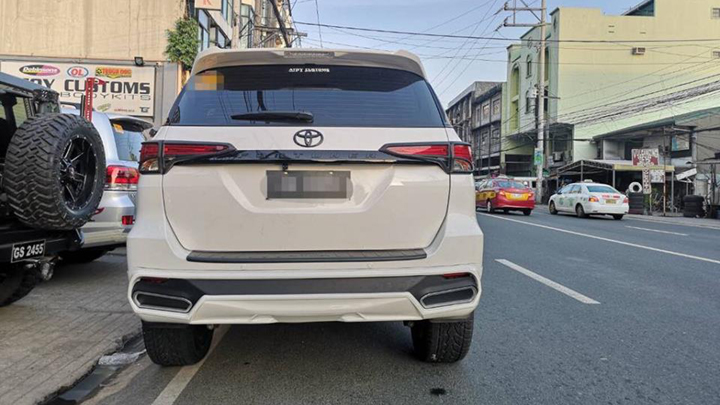 ADVERTISEMENT - CONTINUE READING BELOW ↓
Recommended Videos