Scuderia Ferrari—the racing team, not the car manufacturer—is celebrating its 90th birthday this year. So naturally, the Ferrari Museum is having a special exhibition to celebrate. The '90 Years' exhibition runs until May 2020.
The man himself—Enzo Ferrari, who had by then been racing for five years himself—set up 'Societa Anonima Scuderia Ferrari' in 1929. With cars supplied by Alfa Romeo, it entered its first race, the Mille Miglia, in 1930, but the Prancing Horse motif didn't become a thing until 1932's 24 Hours of Le Mans.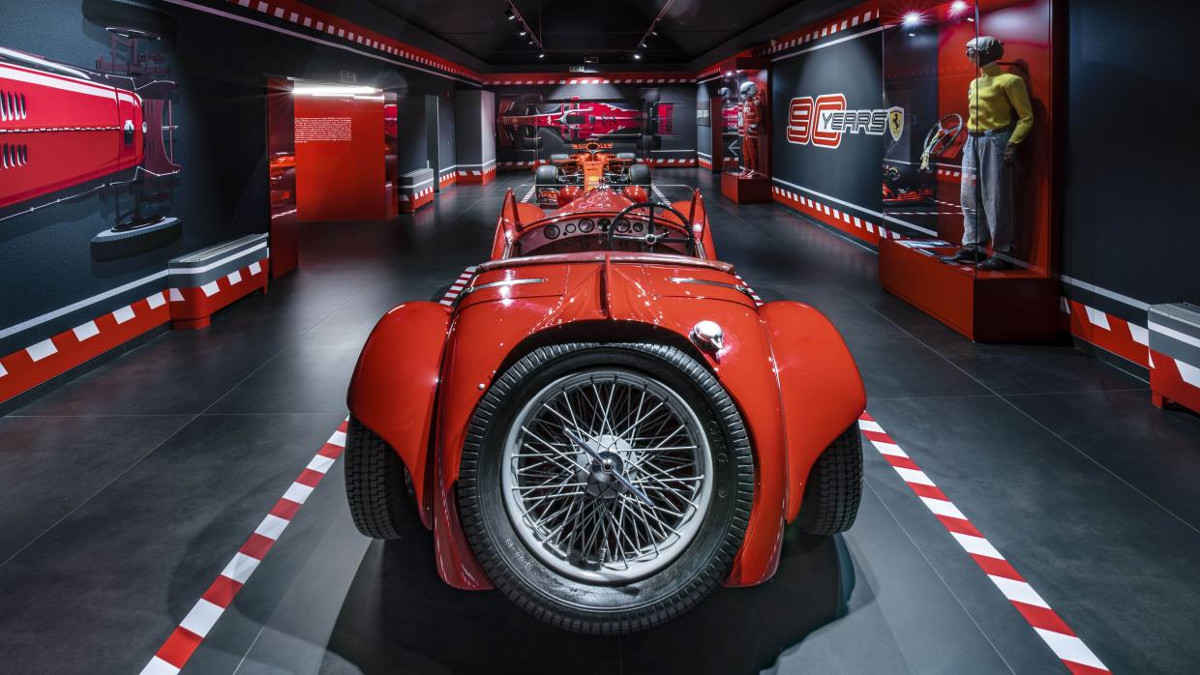 ADVERTISEMENT - CONTINUE READING BELOW ↓
It was attached to an Alfa Romeo 8C 2300 Spider—seen here in the Ferrari Museum's exhibition.
In the early '30s, Alfa was running low on cash, so for a time, Ferrari was effectively its official racing team. A return to solvency a few years later saw Alfa buy a share of Scuderia Ferrari, and make Enzo the head of the newly-set-up Alfa Corse, the company's official team. But Enzo left a year later, when WWII broke out in 1939, with a promise not to use the Ferrari name on cars for four years.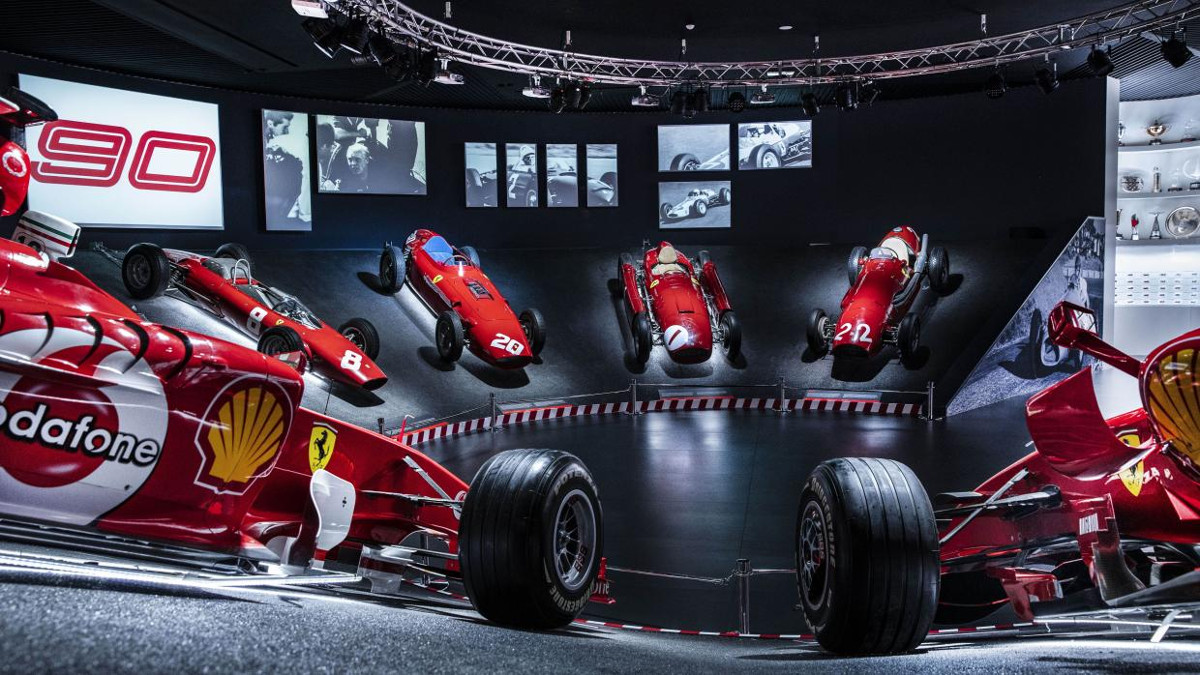 ADVERTISEMENT - CONTINUE READING BELOW ↓
Recommended Videos
Enzo set up a new company—Auto Avio Costruzioni (AAC)—and went to work making industrial tooling and machinery. But he didn't stop thinking about racing. In 1940, he built the AAC Tipo 815, which was based on a Fiat platform. It competed in that year's Mille Miglia (or Brescia GP), driven by none other than Alberto Ascari, but the outbreak of war and the resulting cessation of motorsport meant it didn't see much other action.
Two were built and only one remains. It's not in the exhibition, and nor is the first proper Ferrari—1947's Tipo 125S.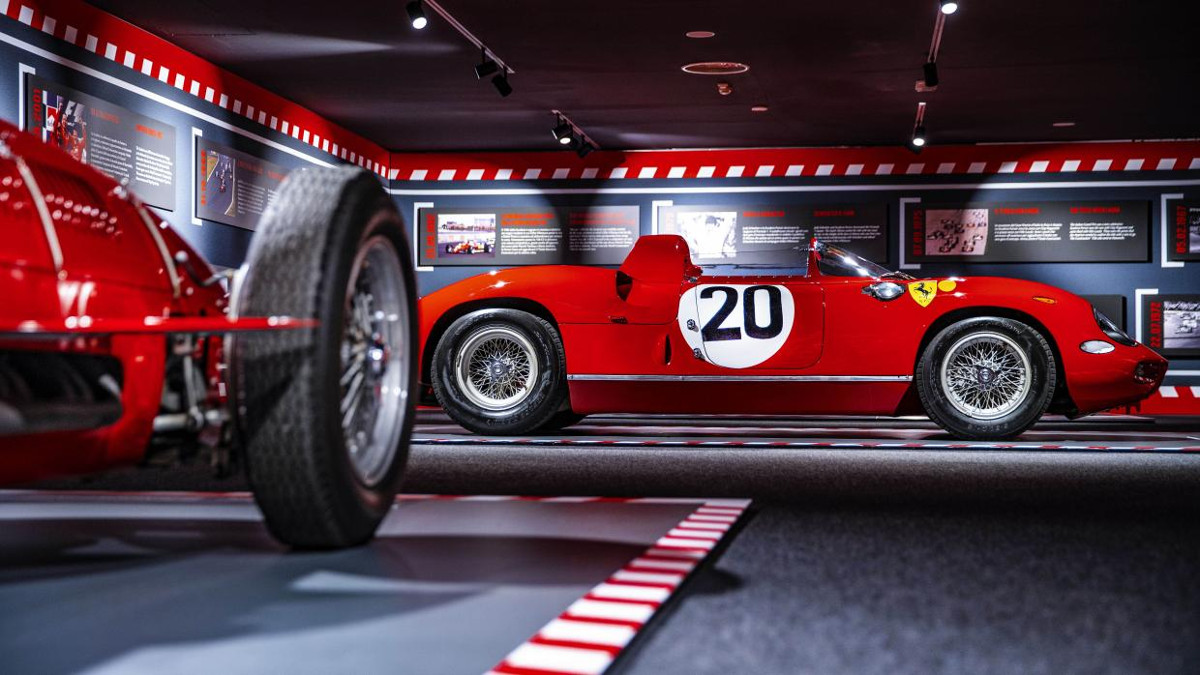 ADVERTISEMENT - CONTINUE READING BELOW ↓
It was the '50s before the Ferrari name really took off—sales more than tripled between 1950 and 1960. The exhibition features the Ferrari 500 F2, in which Alberto Ascari won back-to-back world titles in 1952 and 1953. Ferrari had already won its first Mille Miglia in 1948 and its first 24 Hours of Le Mans in 1949.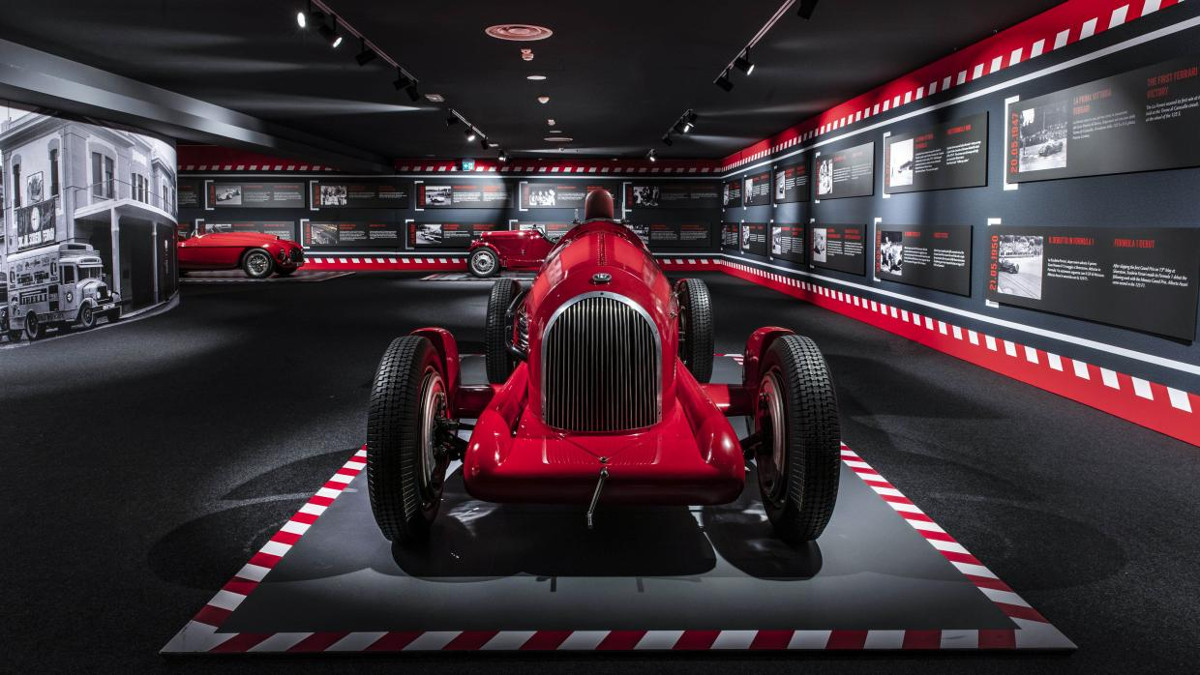 ADVERTISEMENT - CONTINUE READING BELOW ↓
Other open-wheel cars on display include the Ferrari D50, in which Fangio won the fourth of his five world titles, the 246 F1, in which Mike Hawthorn beat Stirling Moss to a world championship by a lone point; and the 156 F1, in which John Surtees scored his first win in 1963.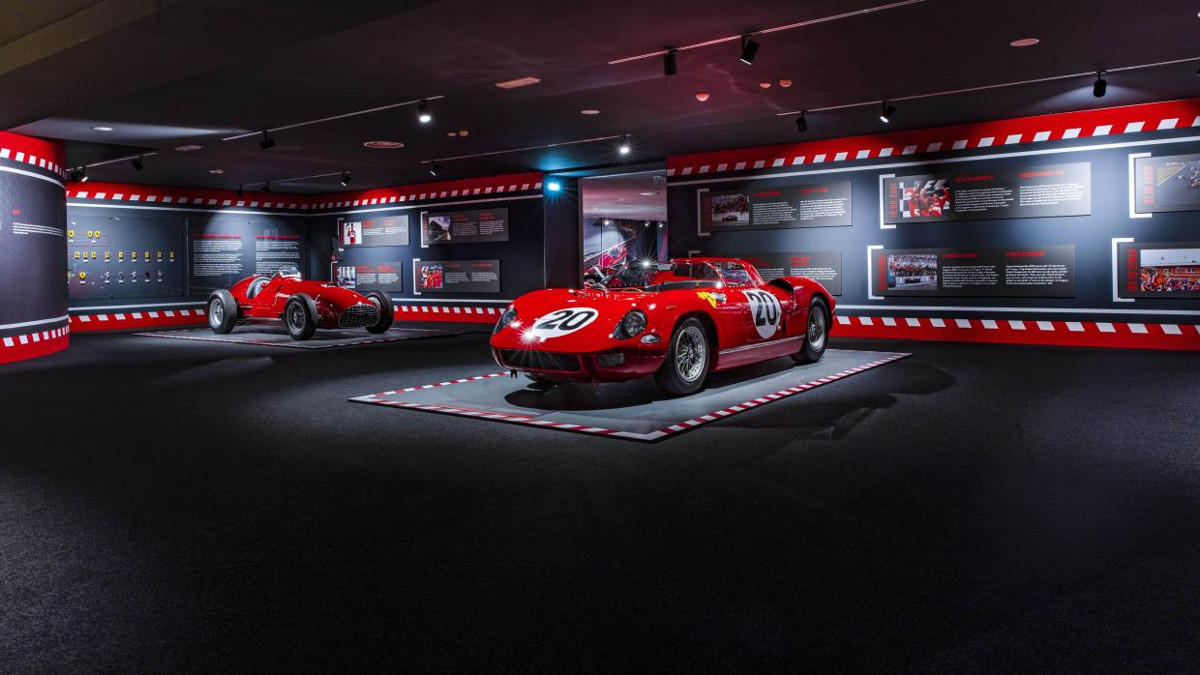 ADVERTISEMENT - CONTINUE READING BELOW ↓
Niki Lauda's 312T is there, too—the car, equipped with an unusual transverse gearbox, with which he won his first F1 world championship—and so's Jody Scheckter's 1979 championship-winning 312 T4.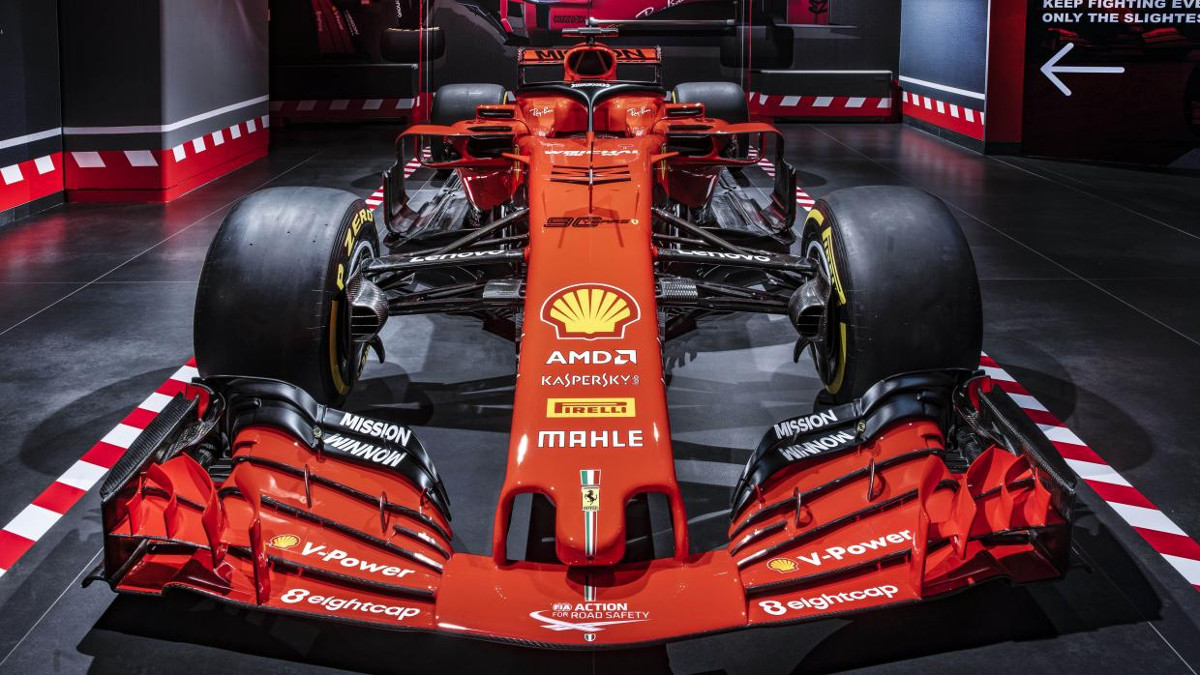 As for the modern era of F1, we have Michael Schumacher's F2004, in which he won 13 races and his seventh and final world championship in 2004, and Kimi Raikkonen's championship-winning F2007.
ADVERTISEMENT - CONTINUE READING BELOW ↓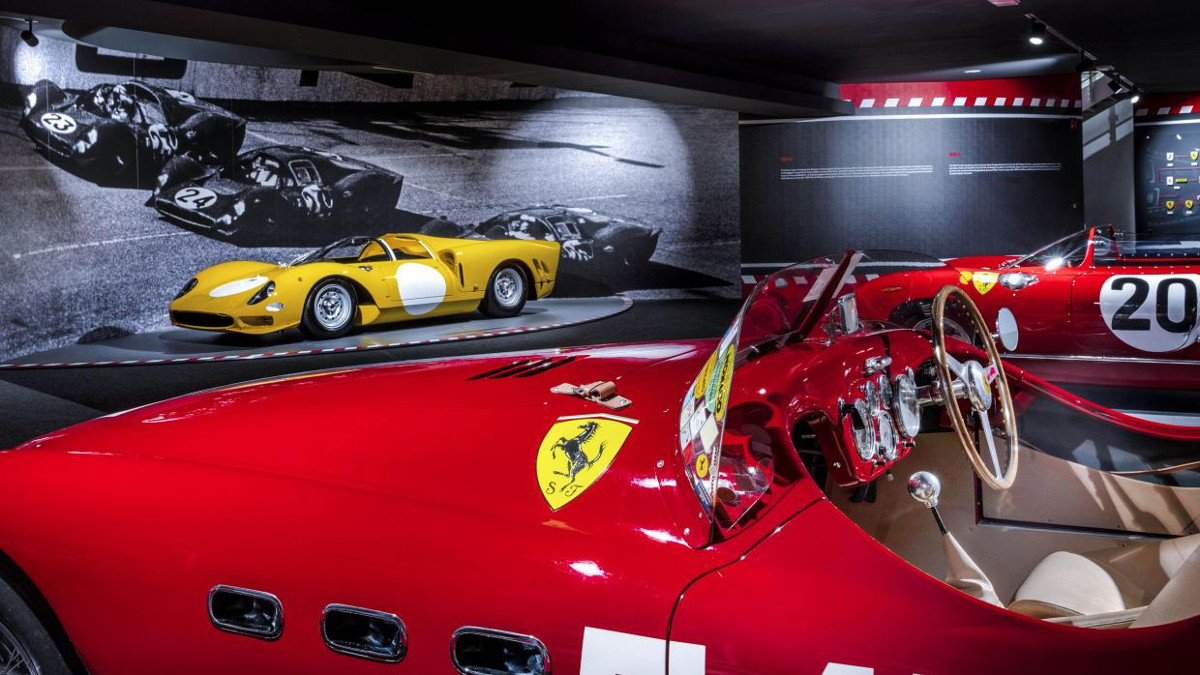 The exhibition also features the 166MM, which won at Le Mans, Spa, and the Mille Miglia; and the 275P, which won the 12hrs of Sebring in 1964, plus the Nurburgring 1000km and the 24 Hours of Le Mans.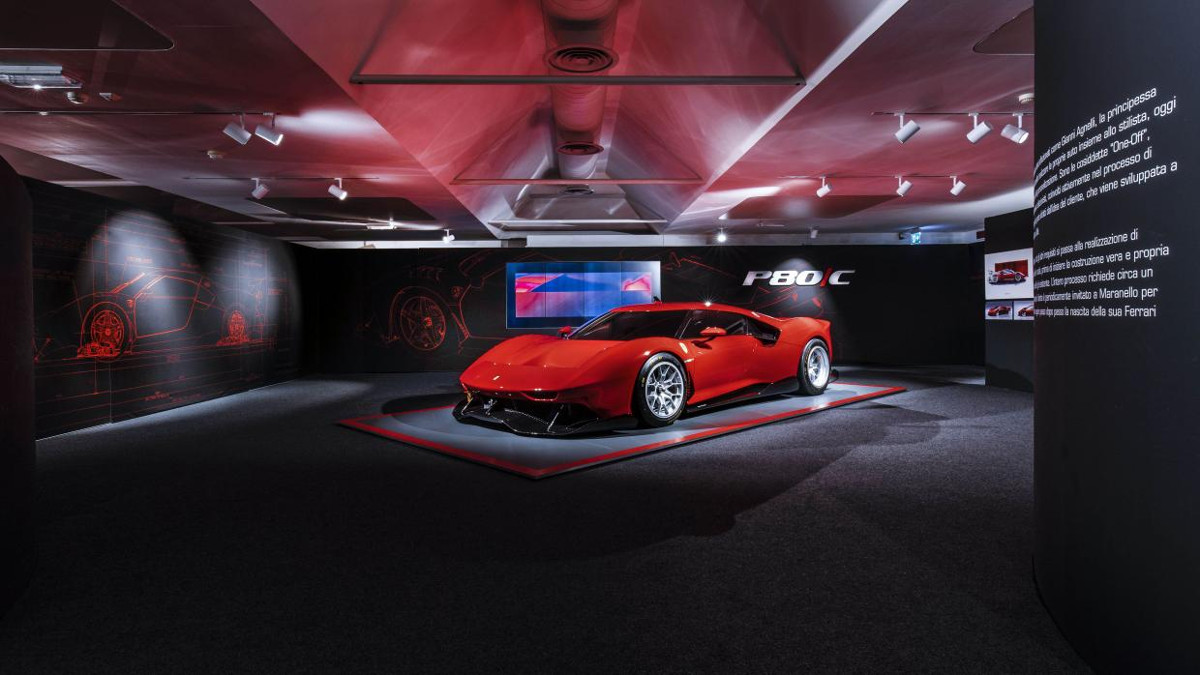 ADVERTISEMENT - CONTINUE READING BELOW ↓
The '90 Years' exhibition is running until next May. If the pics we've shown you haven't already convinced you it's worth a visit, how about the fact it's on at the same time as the 'Hypercar' exhibition, which is supposed to celebrate the Ferraris that "signaled landmark advances in the marque's technological evolution." It includes a 288 GTO, an F40, an F50, an Enzo, LaFerrari, and a full-size mock-up of the one-off P80/C.
NOTE: This article first appeared on TopGear.com. Minor edits have been made.