It's now clear that Aston Martin is adept at engineering not only beautiful cars and competitive Formula 1 machines (sort of) but also insane sim-racing rigs. Remember the AMR-C01 Racing Simulator? Well, the British carmaker is now back with yet another wild build.
This is a complete racing simulator built out of an AMR21 R&D chassis specifically for four-time Formula 1 champion and Aston Martin F1 driver Sebastian Vettel. The rig includes real physical parts from the AMR21. If you want that immersive sim-racing experience, this is as realistic as it gets. 
The rig is fitted with Vettel's race seat, headrest, and seatbelts used during the 2021 F1 season. The simulator even has the halo on it, so it'll really feel like you're driving a real F1 car when you're in it. Aston Martin didn't say anything about the computer's specs, though, but we reckon it'll be powerful enough to run the best and the latest racing simulators out there.
ADVERTISEMENT - CONTINUE READING BELOW ↓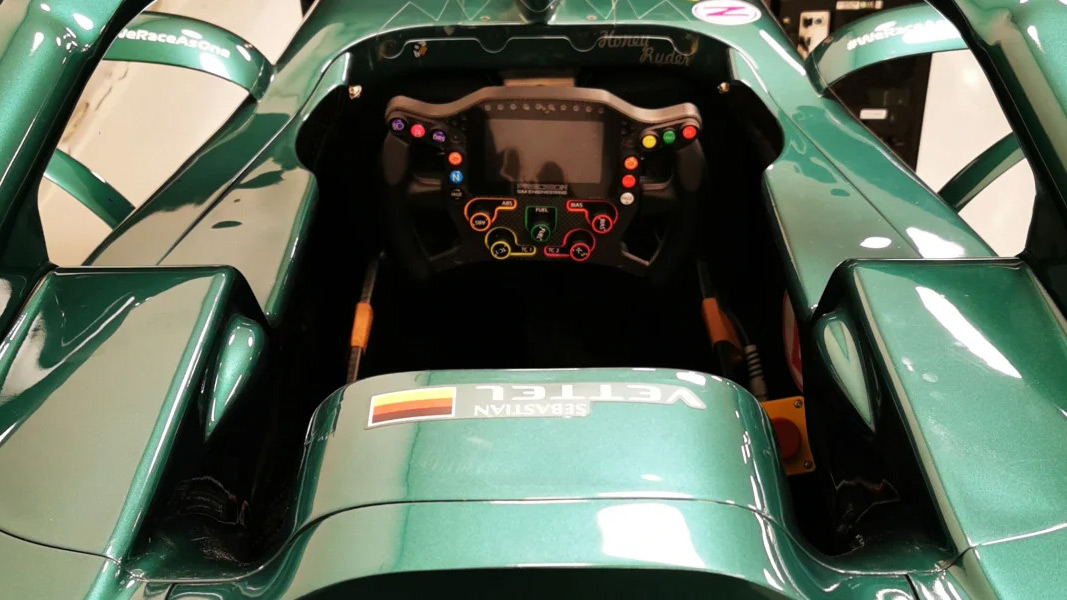 Aston Martin also built the rig's metal frame and decided to mount the three-screen setup after the initial two-screen version was found "limiting." We're sure it was. Leading simulator designer and manufacturer Pro Sim provided the steering-wheel feedback system and helped calibrate the braking system so that it mimics that of an F1 car.
ADVERTISEMENT - CONTINUE READING BELOW ↓
Recommended Videos
"AMF1 and Pro Sim have combined to create a truly unique simulator. While drivers across the grid have access to their own, Sebastian's takes the rare step of replicating the driver cockpit experience."
Discussions and research for the project started in April 2021. The first two months were spent finalizing the design using CAD tools, and construction eventually began in July. The finished product was then ready for shipping by September. That's less than half a year in total, in case you needed help counting.
So, think this sim-racing rig is one of the GOATs?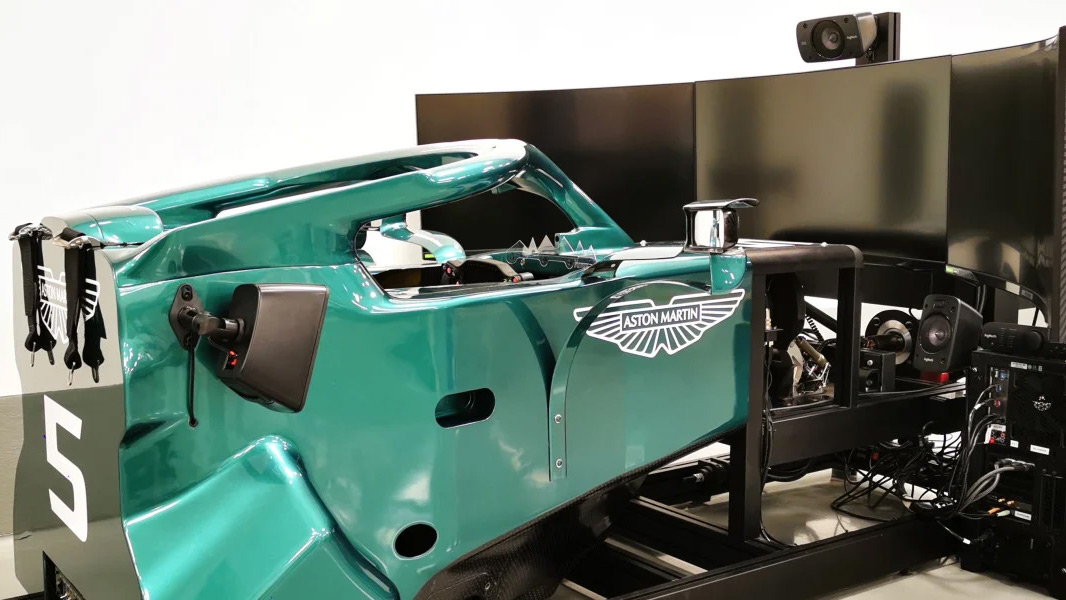 ADVERTISEMENT - CONTINUE READING BELOW ↓
Top Gear Philippines is now on Quento! Click here to download the app and enjoy more articles and videos from Top Gear Philippines and your favorite websites.