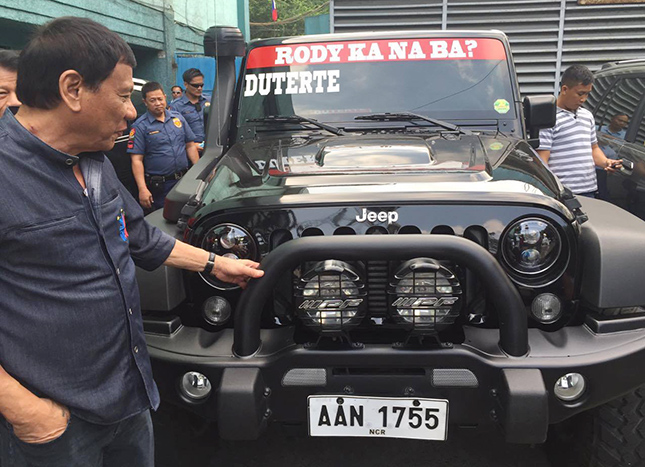 And so the campaign period for the presidential election is all but over, and we think we did a good job of staying out of the politics of it all. We did post election-related stuff, but only because the topic concerned motoring (mostly traffic and public transportation). In other words, we were as neutral as we possibly could.
Proof of the above are these photos. For months, we received countless images from supporters of Davao Mayor Rodrigo Duterte, showing us how they used their cars to campaign for their guy. We posted a couple of funny ones ("RodWigo Duterte" and "TRD: Team Rodrigo Duterte"), but stopped as soon as we realized our wall would look like Duterte's page if we shared every picture sent to us.
For the record, we are not pro-Duterte. In fact, we aren't pro-anyone. But now that the amusing campaign period has wound down to a close, we think it's okay to publish this compilation of car photos that depict just how passionate Filipinos can be when they truly believe in something (or someone). Even Pinoys living abroad had something to contribute.
We would publish similar compilations for the other candidates, except we didn't really receive such pictures from their followers.
Cars as campaign billboards? Why not? They're mobile and they cost practically nothing to the candidate. Anyway, here's hoping for clean and peaceful elections on Monday.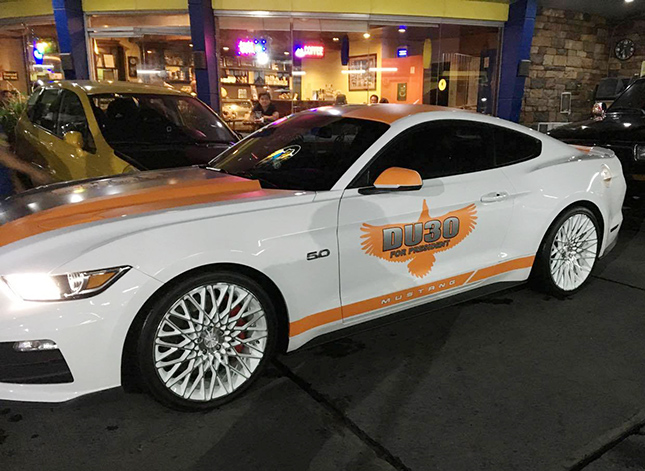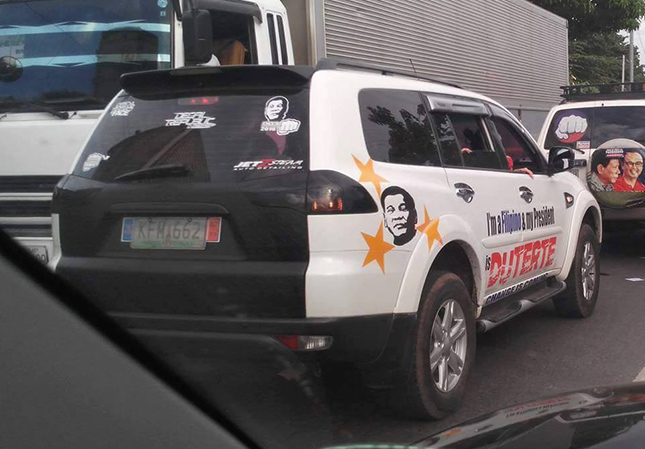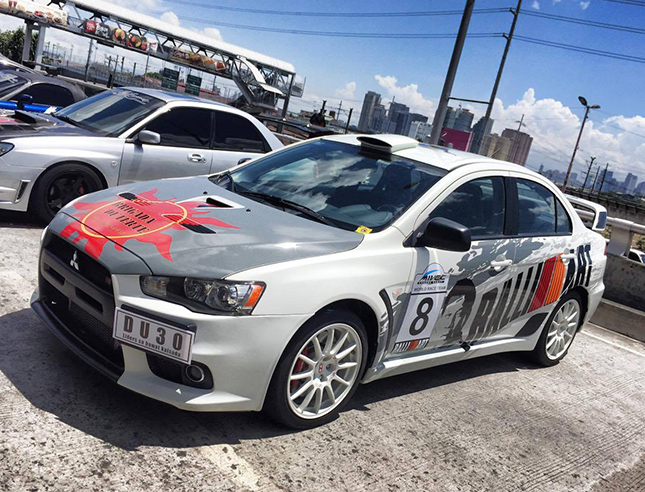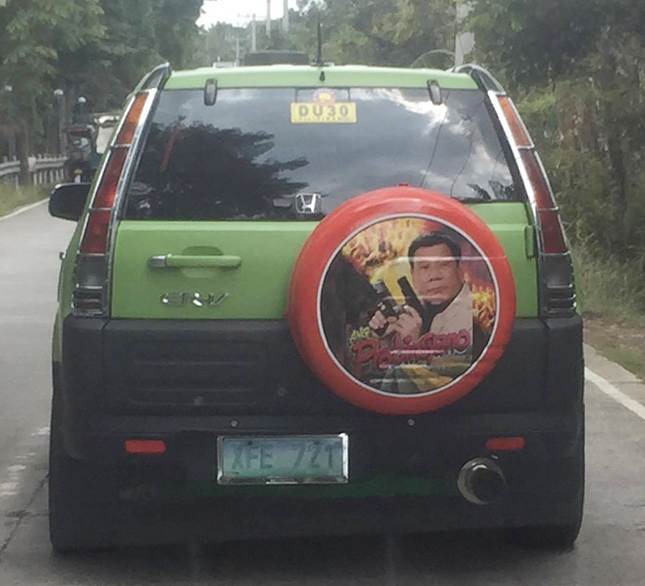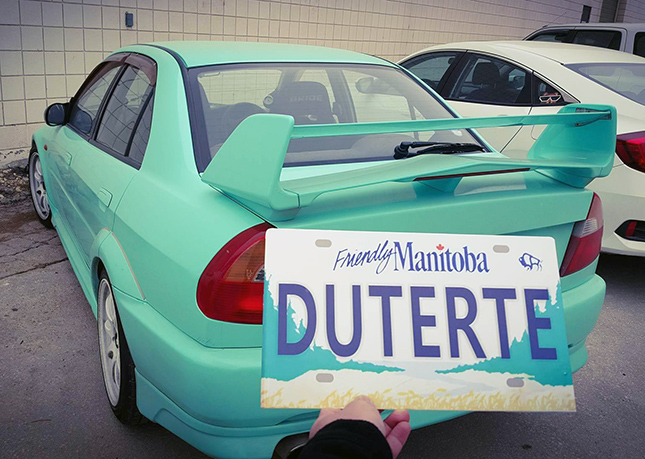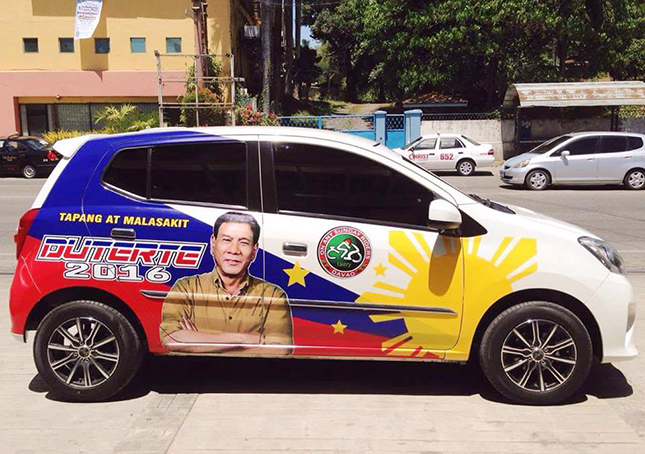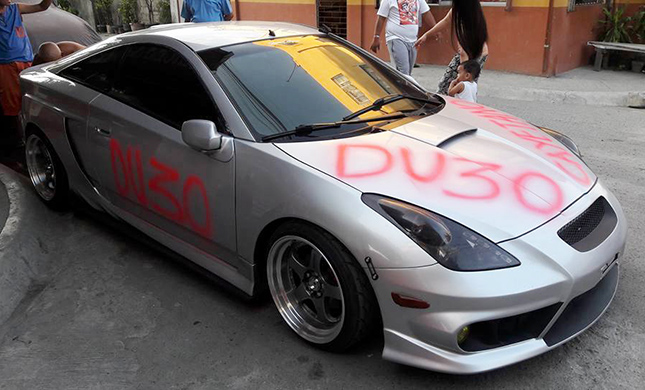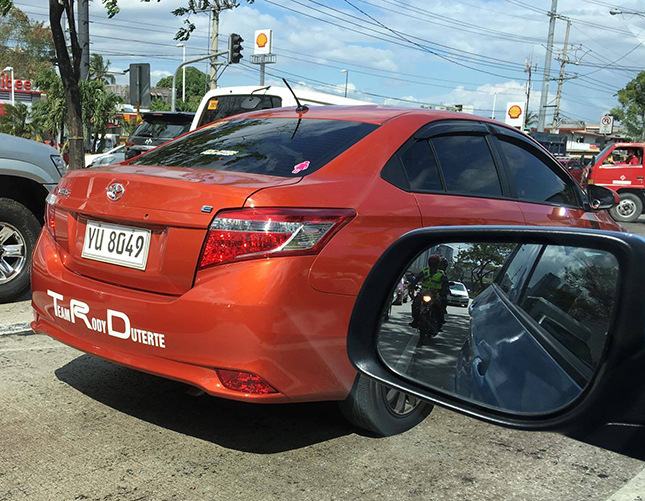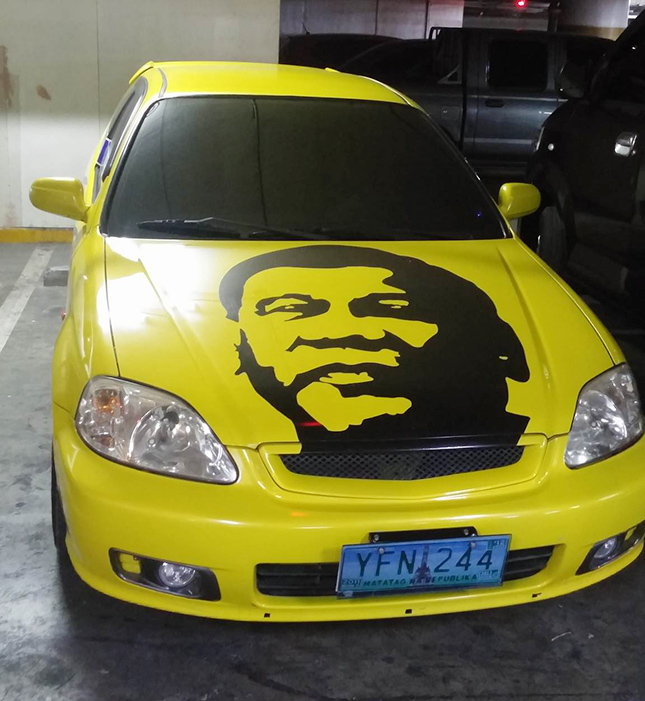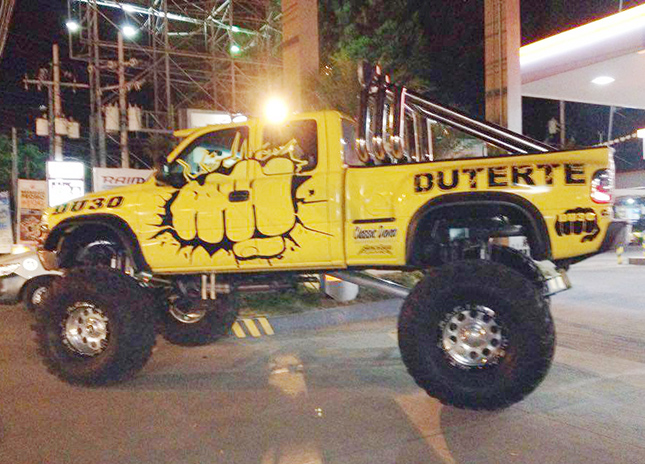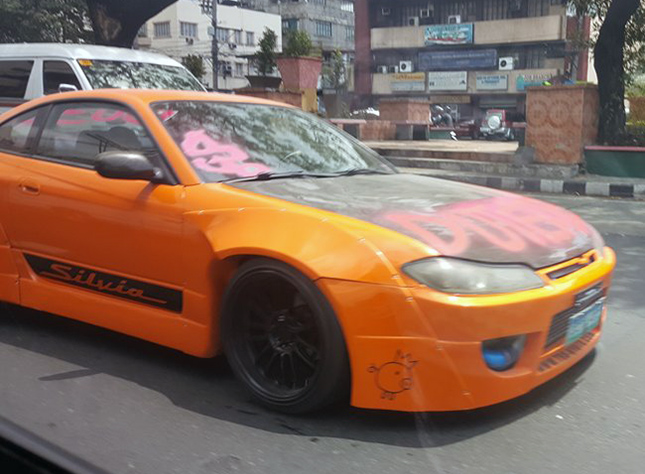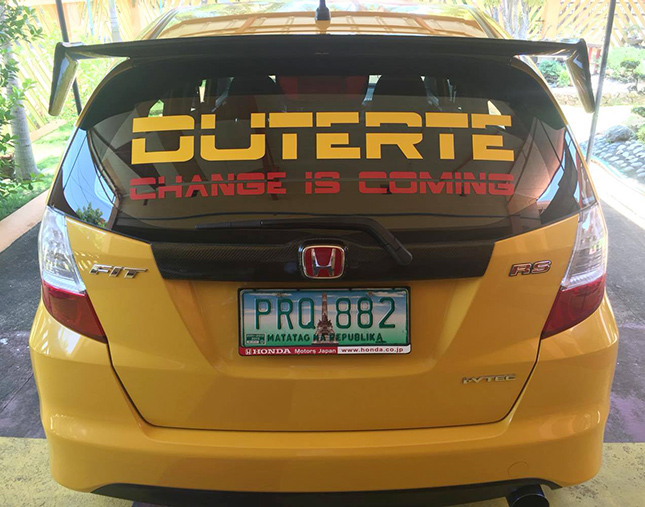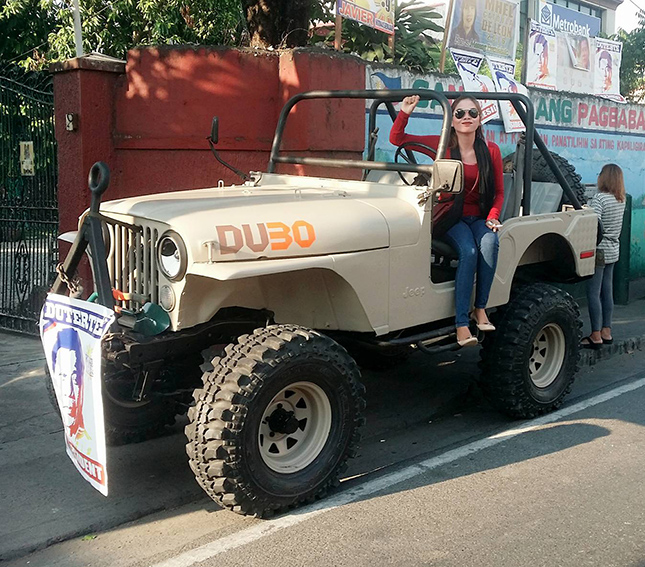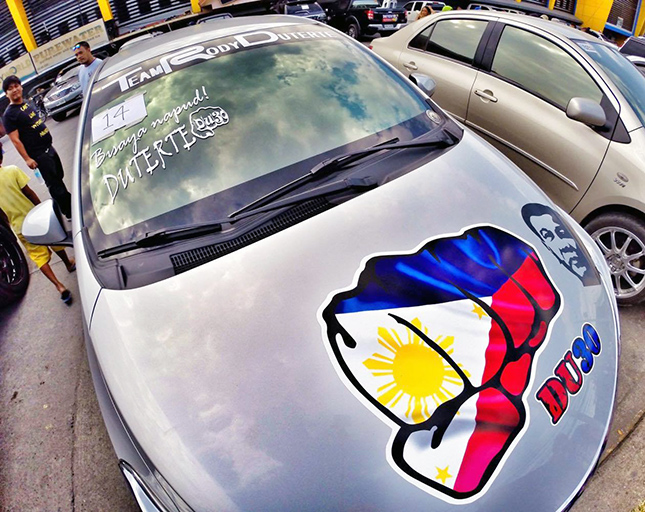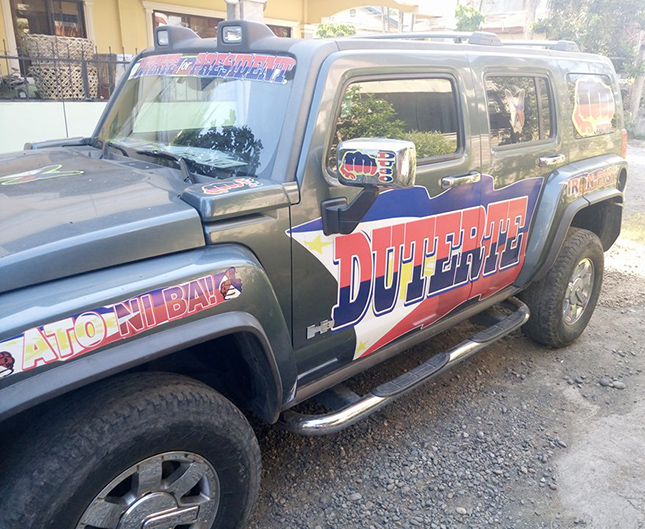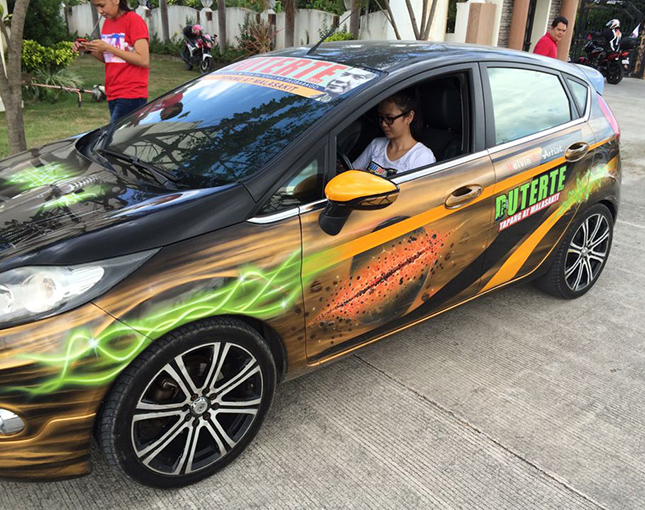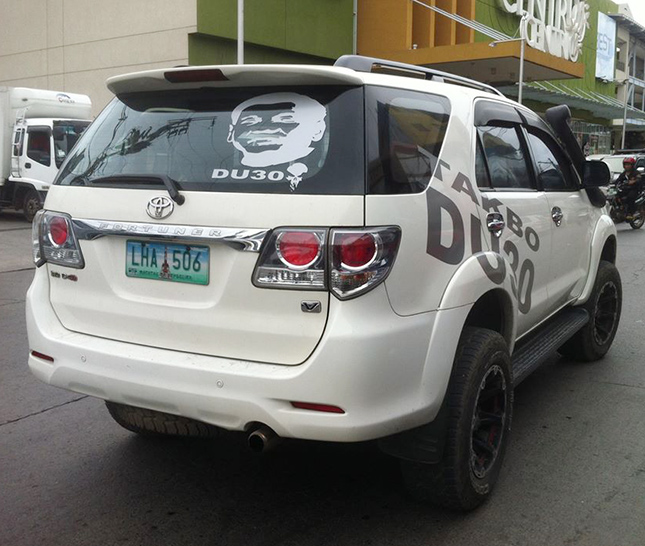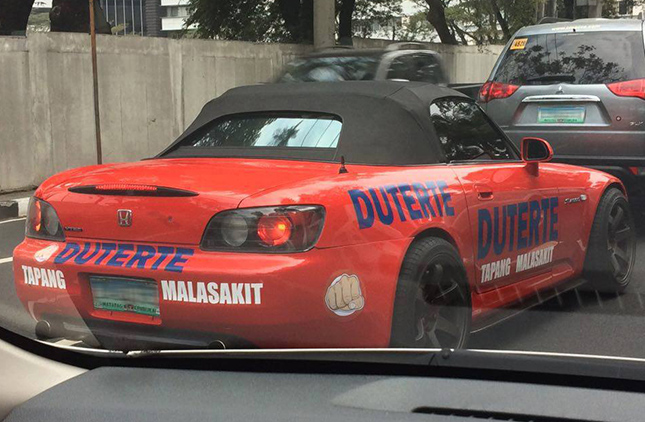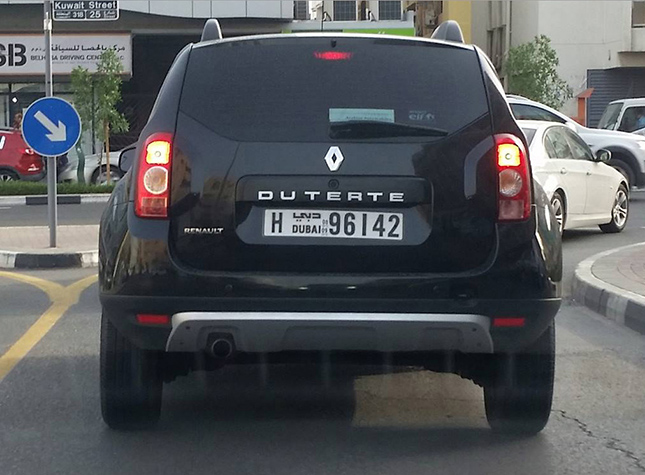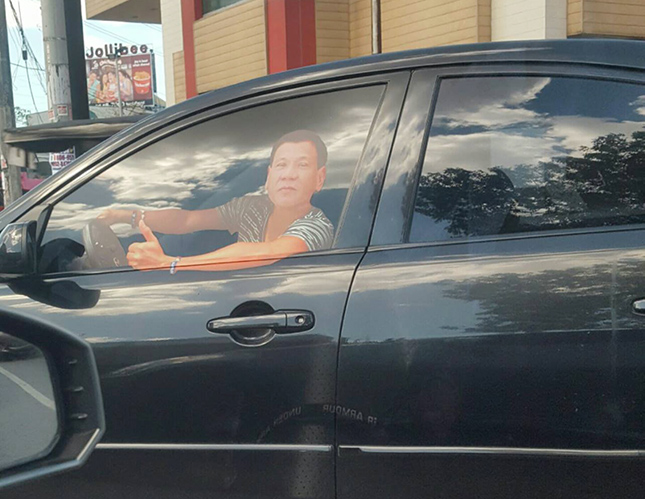 Photos from Ben Togonon, Pauline Joy Rugay, Wendyll Cochran, Peter Seo, John Vincent Glean, Pokz Neil, Michael Sustiguer, Mark Ignacio, Lolito Arrubio, Popher Gemzon, Lex Rei, Arian Kazemi, Melvin Virtusio, Japee Amoranto, Joyce Natividad De Castro, Troy Tribaco, Carl Paolo Quilban, Antonio Reyes, Irene Mae Guerra, Emmanuel Belo, Emil Farol Jr., Niko Aldam and Charles Corpus