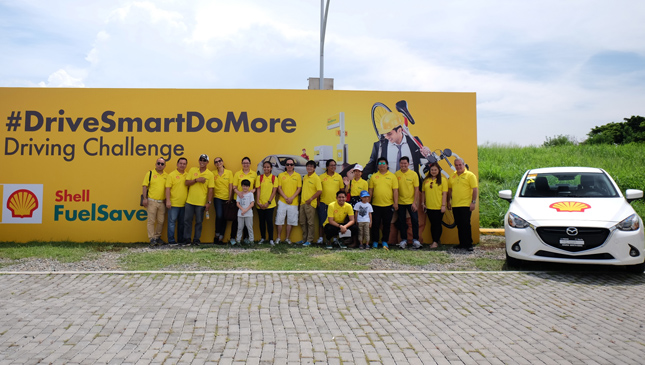 In an effort to make the most out of Filipino drivers' time behind the wheel--not to mention cash in their wallets--Pilipinas Shell launched its "Do More" campaign through a #DriveSmartDoMore driving challenge.
Select members of the media were divided into groups and given Mazda 2 cars for the 180km drive to Batangas. The actual driving challenge consisted of four pit stops and an estimated 152km of combined highway, city and provincial driving. The pit stops were designed to impart important fuel-saving takeaways. Each car was topped and flagged off at Shell Bonifacio Global City before braving the perennial metro traffic.
Once on the road, the participants performed the first challenge of the day at Shell SLEX. Each group had to come up with the best possible strategy inside the Select store, so that one representative could get the items listed by the organizers (and that person could pass each aisle just once).
Lesson 1: Strategize and plan ahead. Before every drive, determine the most efficient route to cut down unnecessary driving time, reducing fuel consumed by the vehicle.
The next pit stop in Nuvali featured a track designed to simulate everyday road scenarios. The participants were coached on how to improve one's driving habits just by anticipation.
Lesson 2: Practice smart driving. Anticipation on the road will save you sudden braking at stoplights and intersections. Use your car's momentum to avoid stepping on the gas or brake too much.
For the third pit stop, Alupay Elementary School in Batangas welcomed Shell's convoy for a short game with its students. A board with a picture of a car was given to each group, along with an envelope filled with stickers of random items needed for a road trip. Each group was given a destination (ours was the beach), and was tasked to stick items we deemed necessary for the trip.
ADVERTISEMENT - CONTINUE READING BELOW ↓
Lesson 3: Pack appropriately. Do you really need to bring your golf bag filled with gear to the mall? Cut back unnecessary weight of the vehicle by getting rid of accumulated stuff in your trunk or backseat.
After 152km, the vehicles lined up for the final top-off to find out which Mazda 2 unit had used the least amount of fuel. Our car had consumed 8.23L of Shell FuelSave, resulting in a mileage of 18.47km/L. Very impressive, if you ask us.
The last destination for the drive ended with the Mazda 2 cars lined up at Acuaverde Resort in Laiya, Batangas, for the final two tasks. For the first one, each group had to identify whether fuel-saving "tips" given by the hosts were facts or myths. The game was lifted from Shell's "FuelSave Fact Or Fiction Report," a study that busted fuel-efficiency myths, revealing extraordinary lengths motorists are willing to go in order to save fuel.
The final task saw group representatives guiding a grip with a loop through a metal wire maze. This activity stressed how full concentration and patience are needed from the driver while on the road for both fuel efficiency and safety.
"Fuel efficiency does not only depend on the vehicle but also on the driving practices we observe," said Pilipinas Shell vice president for retail Anthony Lawrence Yam. "Through our 'Do More' campaign, we aim to share fuel-efficient driving habits with Filipino motorists that can help them get more out of each tank of fuel."
With carmageddon upon us almost every day, knowing that our habits behind the wheel--along with using the right vehicle powered by the right fuel, of course--will reduce fuel expenses and environmental impact is a positive feeling. Two less things to be stressed about, you know.
Photos by Elaine Lara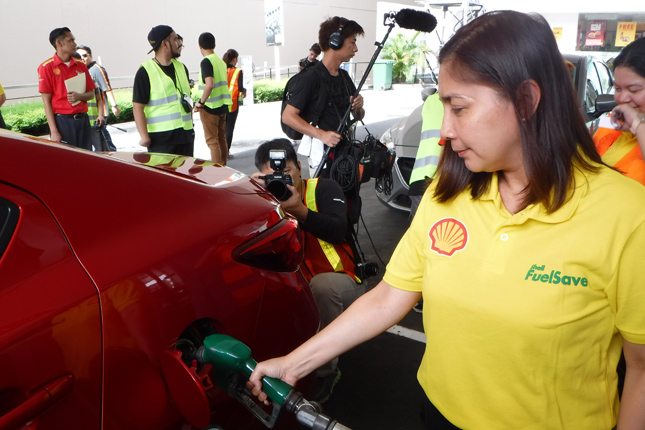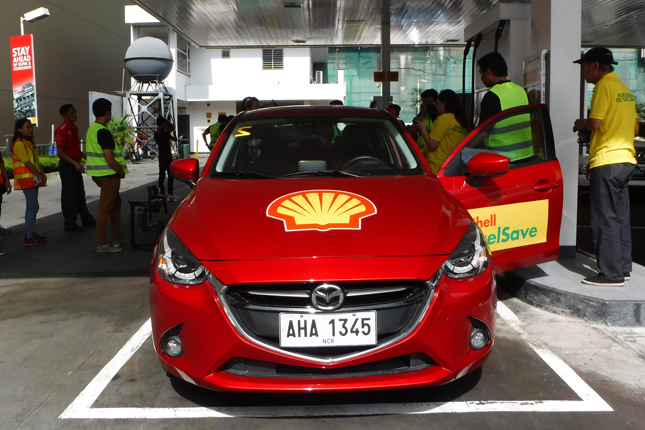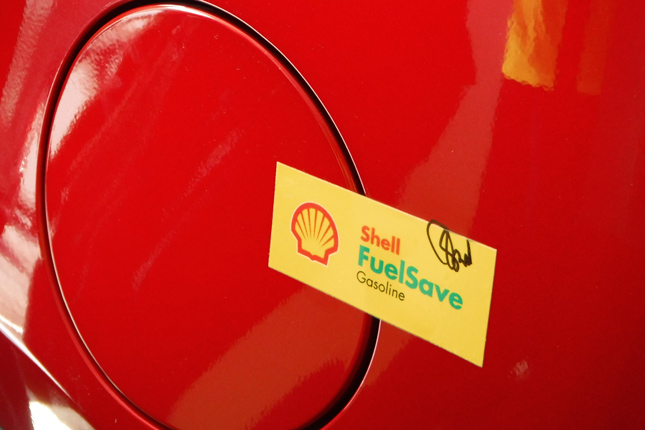 ADVERTISEMENT - CONTINUE READING BELOW ↓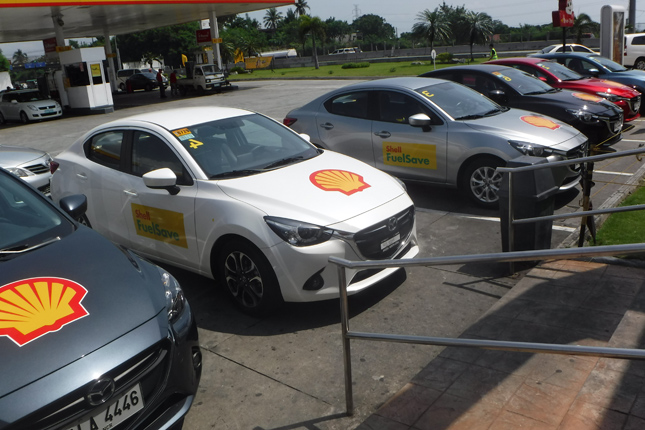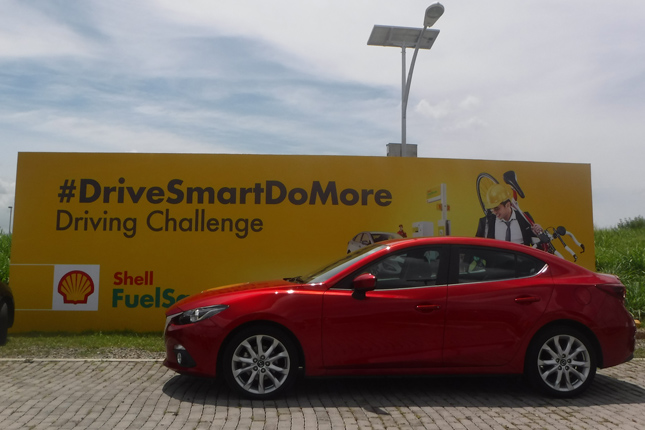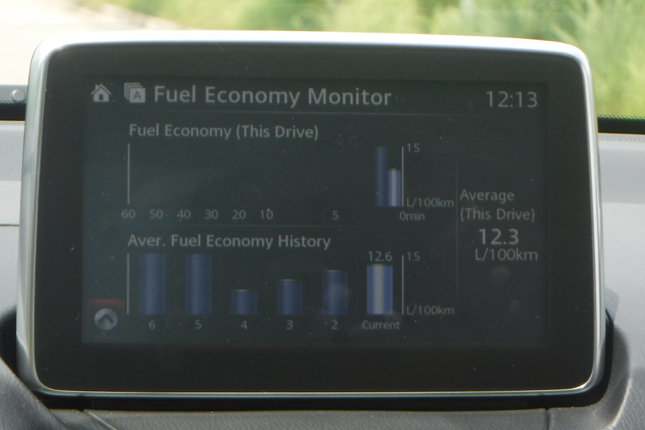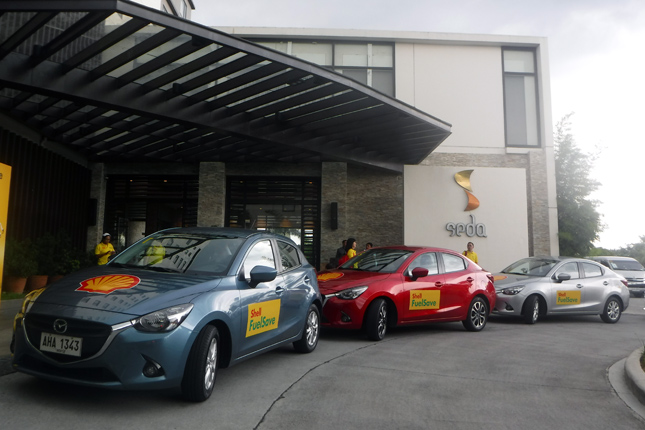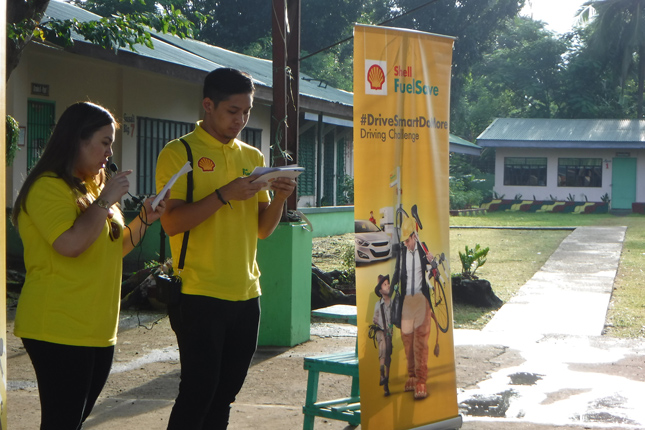 ADVERTISEMENT - CONTINUE READING BELOW ↓