To toll, or not to toll. That is the question. If we're going by some people's theories on social media, the answer might be the former—at least if you're hoping to save money when it comes to fuel expenses.
Basically, some motorists are suggesting that paying a premium to take Skyway Stage 3 to bypass Metro Manila traffic is actually a financially sound decision, as motorists will be able to offset that cost through fuel savings. Is this really the case, though?  
Less time in traffic means better mileage, which in turn leads to less money spent at the pump, right? Well, not exactly. By now, those of you who are familiar with fuel prices and good with math know where this is going. But for the lot of you who can't be bothered to watch the meter rise as your car has its fill, we've conducted a little Top Gear Philippines experiment.
ADVERTISEMENT - CONTINUE READING BELOW ↓
So, we have two cars here, both Honda City sedans, on account of the model's reportedly superb fuel economy. Each vehicle fills up at a gas station in Quezon City, before making its way to a gas station along the South Luzon Expressway (SLEX). One takes Skyway Stage 3, while the other is left to crawl along EDSA. After that, we crunch the numbers and we repeat the process albeit heading back to Quezon City.
And, the results?
Trip 1 (Quezon City to Shell Magallanes)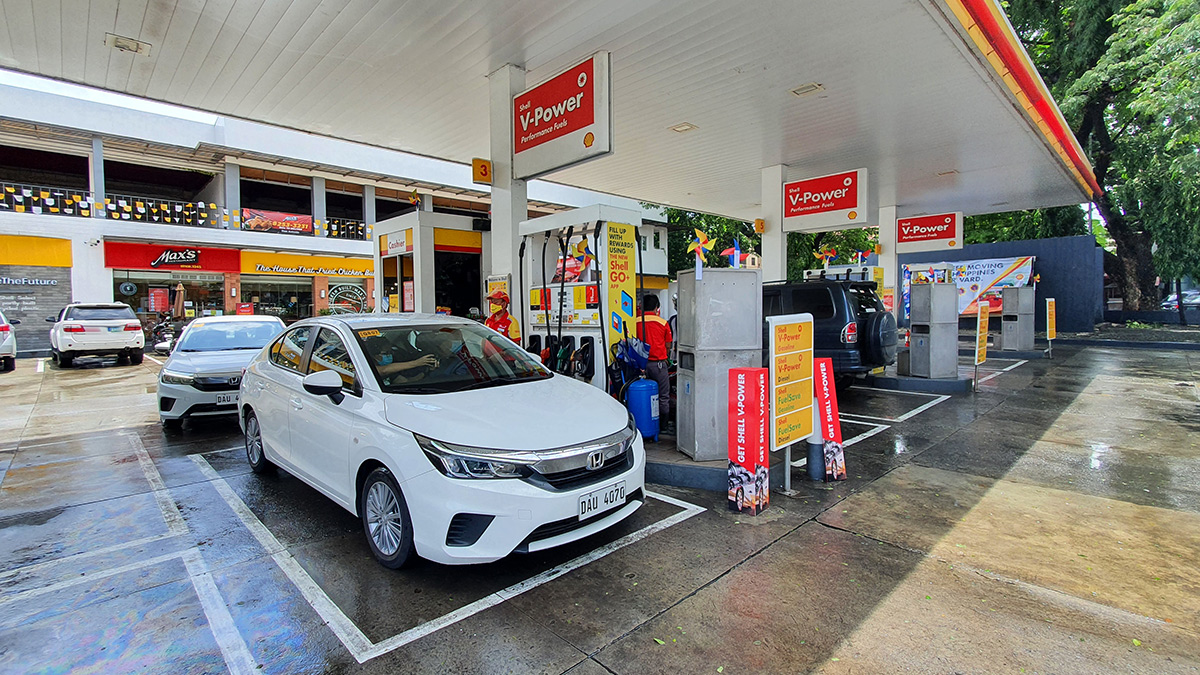 ADVERTISEMENT - CONTINUE READING BELOW ↓
Recommended Videos
Car 1 (Skyway Stage 3 route, Drei and Sharleen)
Our entry point is the Skyway Stage 3 Quezon Avenue ramp. Heading there from our starting point (Shell Pook Ligaya) is the only real traffic challenge via this route, which includes a rush-hour crawl along a packed Commonwealth Avenue and navigating around Quezon Memorial Circle. I'm reminded of why I prefer not to drive this far up North.
Once we hit the expressway, it's smooth sailing and free of traffic. We left Quezon City at 7:28am, and by the time we arrive at Shell Magallanes at 8:41am, Car 2 is stuck in traffic and still making its way towards EDSA. Sorry, Dinzo and Elaine. The early bird gets the worm, which in this case is being spared from a sea of red lights down below.
Departure time: 7:28am
Arrival time: 8:41am
Total fuel consumption: 1.568 liters (P96.82)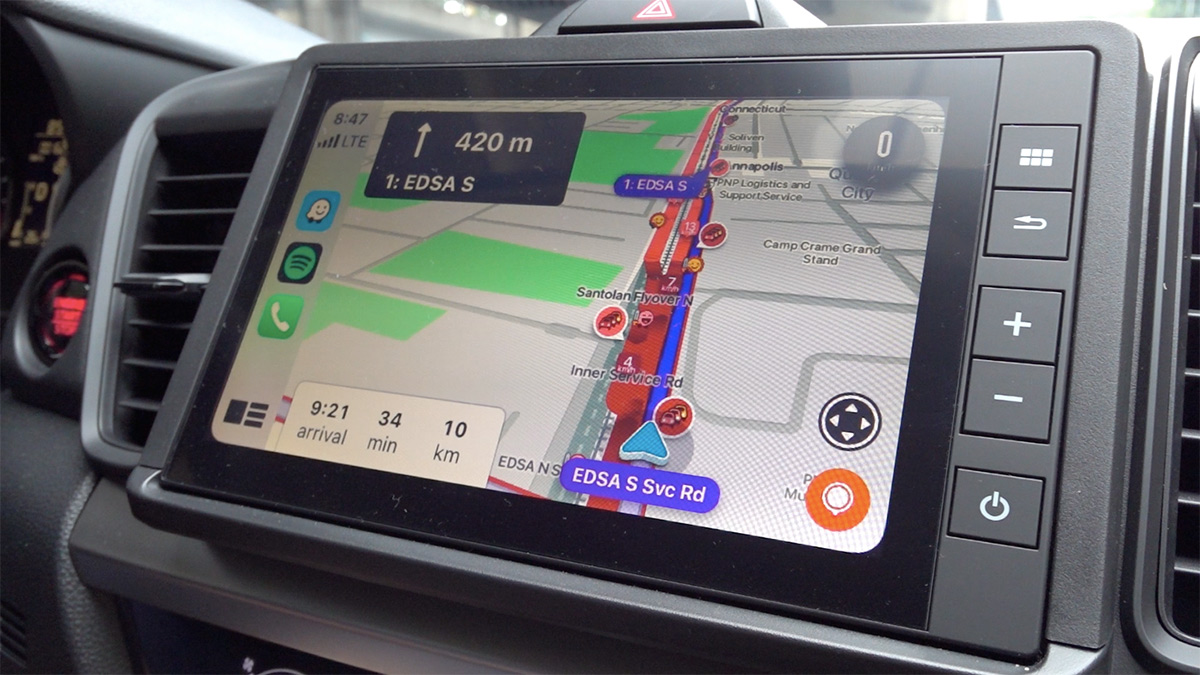 ADVERTISEMENT - CONTINUE READING BELOW ↓
Car 2 (Bahala na si Waze, Dinzo and Elaine)
15 minutes after we leave Shell Pook Ligaya, Waze stealthily reroutes us to the Skyway. Good thing Elaine notices this subtle change. Modern technology is telling us this early that to not take advantage of modern infrastructure is folly. But for the sake of knowledge, we push ahead. Into madness. 
The initial arrival estimate was 8:46am. Before we even hit EDSA, while navigating the Kamias area, the arrival estimate started to get pushed back. 8:55am, 9:05am, 9:16am, 'Ber months—by the time we reached Mandaluyong it didn't matter anymore. This was like the old pre-COVID times, when you just wade into traffic and let it control your destiny. You arrive when you arrive. 
We've had worse. But this was real traffic, QC or not. The other Honda City occupants were already stretching their legs in Shell Magallanes while we were still looking at the odd statue in front of SM Megamall. 
ADVERTISEMENT - CONTINUE READING BELOW ↓
Departure time: 7:32am
Arrival time: 9:25am
Total fuel consumption: 3.432 liters (P211.93)
Trip 2 (Shell Magallanes to Quezon City)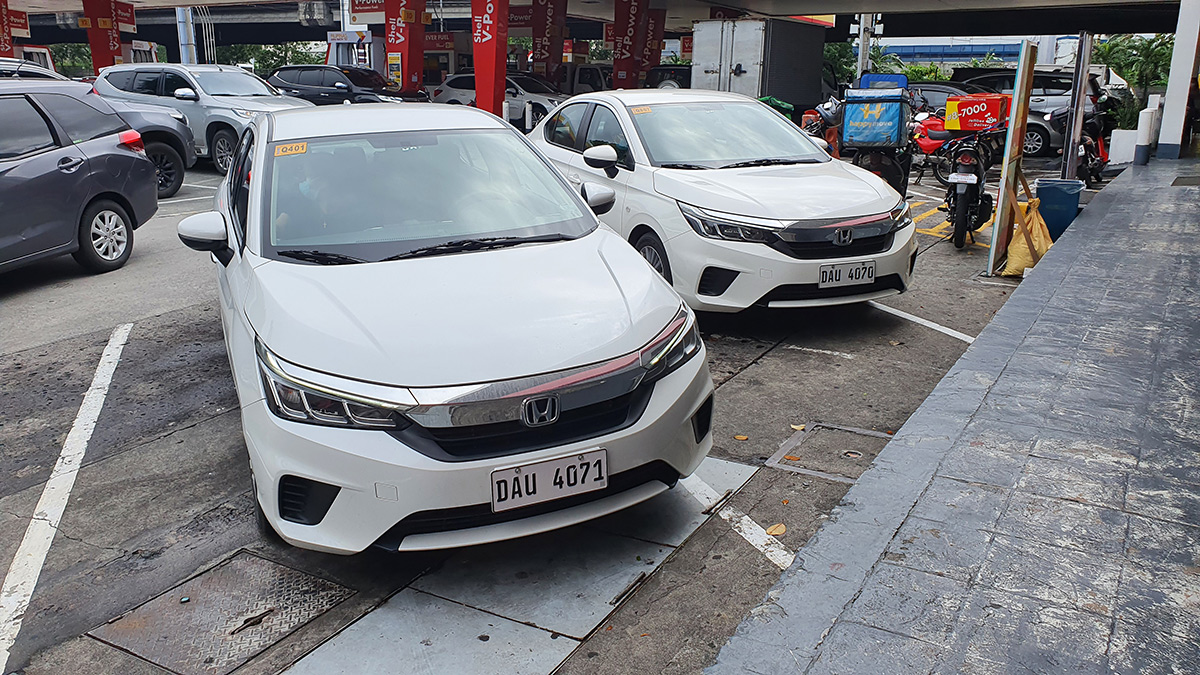 Car 1 (Bahala na si Waze, Drei and Sharleen)
Things go smoothly as our vehicle pulls out of Shell Magallanes and onto the South Luzon Expressway (SLEX). Waze directs us to head to EDSA via Sales Road and Bonifacio Global City (BGC), but it's all downhill from there.
ADVERTISEMENT - CONTINUE READING BELOW ↓
EDSA is a crawl once we hit the Guadalupe Bridge, and it's pretty much stop-and-go traffic all the way past Cubao, where Waze then tells us to take a shortcut through New York Avenue. We follow, and after navigating a few Quezon City side streets during a downpour, we once again hit Commonwealth Avenue where it's pretty much home free all the way to Shell Pook Ligaya.
Frankly, our experience feels pretty straightforward compared to what Dinzo and Elaine went through during trip 1. We did have the benefit, though, of rush hour winding down before we departed for Quezon City.
Departure time: 10am
Arrival time: 11:21am
Total fuel consumption: 2.015 liters (P116.87)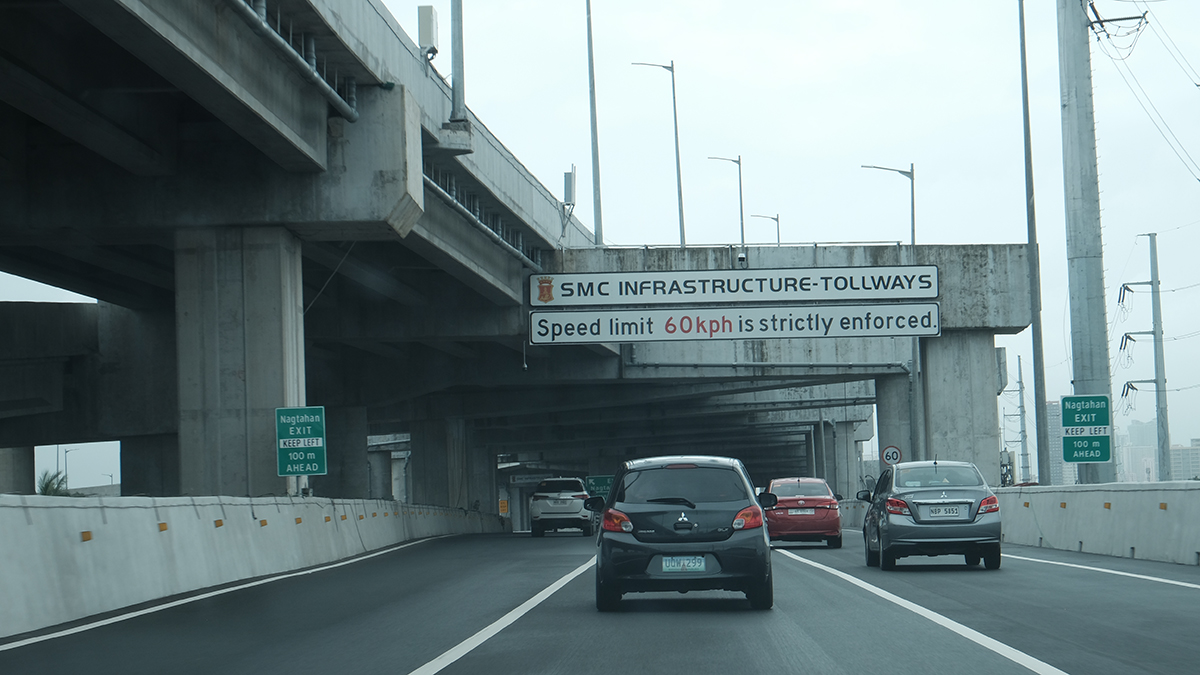 ADVERTISEMENT - CONTINUE READING BELOW ↓
Car 2 (Skyway Stage 3, Dinzo and Elaine)
It's a relief to use the elevated Skyway after punishing your bladder and right foot via the EDSA route. This must be what it feels like to get a big promotion and leave the riffraff behind, as you literally soar above everyone else (who didn't spend for the toll fee). 
It's a relaxing, scenic drive as you see parts of the cityscape. A little too relaxing actually. By the time we go down, I'm fighting sleep as the Skyway's 60kph speed limit has lulled me into almost nodding off. There's a bit of traffic after exiting the Skyway, but it's negligible. We arrive way ahead of the other car, as expected. I tilt the seat back and give in to the Sandman. 
Departure time: 10am
Arrival time: 10:59am
Total fuel consumption: 1.912 liters (P110.90)
Conclusion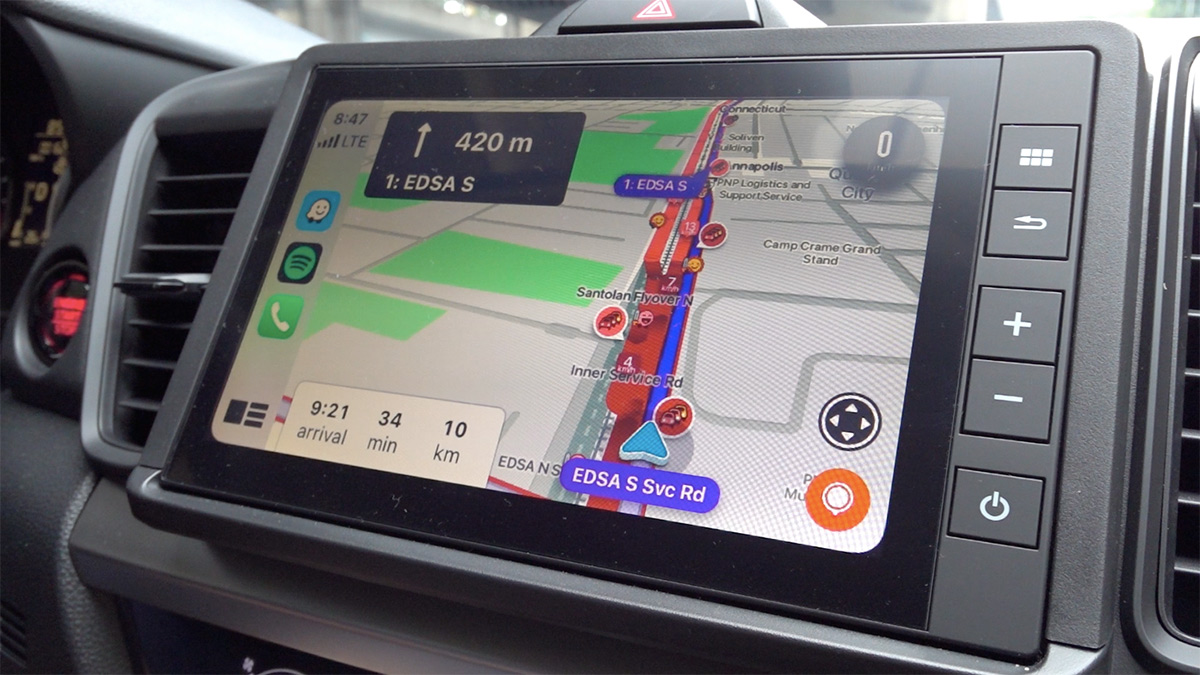 ADVERTISEMENT - CONTINUE READING BELOW ↓
Drei: The numbers show that it's unlikely the improved fuel efficiency you'll gain driving along Skyway Stage 3 instead of EDSA will offset the cost of the toll, even if the latter is jam-packed with cars—at least not if you're behind the wheel of your average mass-market sedan. V6 SUVs filled with passengers, however, are probably a different story.
The closest we got to reaching Skyway Stage 3's P264 toll fee was Car 2 during trip 1, where the City consumed 3.432 liters of gasoline worth P211.93 (with VAT). It's possible that we could have hit or surpassed the magic amount had we conducted this test with V6 SUVs filled with passengers.
Basically, if we're talking about the average daily driver, it all boils down to how much you value your time. Are 30 to 40 minutes saved worth shelling out P264 on Skyway Stage 3?
ADVERTISEMENT - CONTINUE READING BELOW ↓
Dinzo: It's simple, really: How much is your time worth? There is no right answer for this. The Skyway is open, convenient, and fast. If you can afford it, it's worth the added cost. 
Top Gear Philippines is now on Quento! Click here to download the app and enjoy more articles and videos from Top Gear Philippines and your favorite websites.