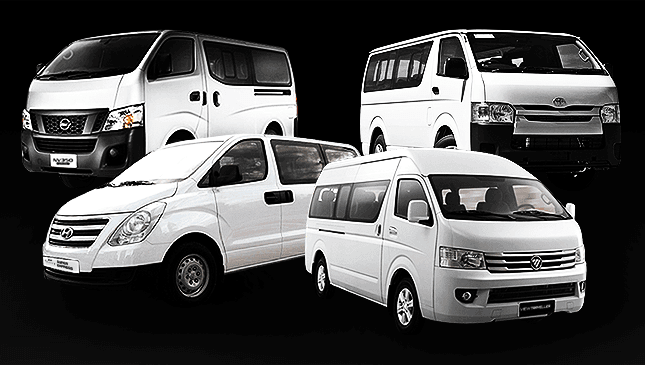 Forget 0-100kph time. Never mind how a car handles the apex on a track or how it conquers off-road terrain. This battle isn't about performance in the traditional gearhead sense. In the real world, it's all about practicality and how well a vehicle can get you from point A to point B. The models listed here won't turn heads for their looks, but they're as useful as they come. Meet the commuter vans.
Commuter vans are utilitarian. They're designed to fit as many people as possible into one vehicle. People movers, in other words. In a country where traffic is a reality no matter what car you drive, these vans are popular among families and businesses alike. In this fight, we've pitted four of the biggest contenders in the class: The Nissan Urvan, the Toyota Hiace, the Hyundai Grand Starex, and the Foton View.
Each variant listed here seats 15 people, has a diesel engine, and is operated by a five-speed manual—like we said, utilitarian. Which of these models do you prefer? Check out our infographics below and tell us what you think.