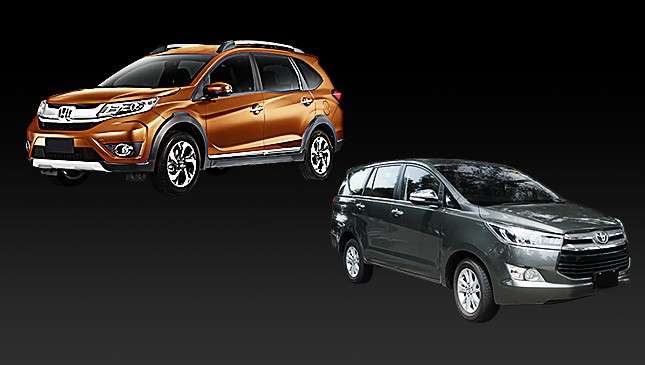 Last year, Honda introduced a new mass market seven-seater in the form of the BR-V—a taller, bigger SUV-ish alternative to the company's Mobilio. We've been seeing more of the BR-V on the road lately, but can the new Honda hang with what's arguably the seven-seat king, the Toyota Innova?
They're both good-looking cars, able to fit seven, and, well, Japanese. But past that, there are a few glaring differences, the most notable of which being power and weight. The BR-V packs a 1.5-liter engine under the hood—not bad at all, but smaller compared to the Toyota's 2.0. But before you say anything, the latter is larger and also nearly 500kg heavier. So yeah, the comparison isn't as clear cut as it may seem.
Continue reading below ↓
Recommended Videos
To give potential car buyers a better idea of what to expect with both cars, we've pit the BR-V and the Innova against each other in an easy-to-read infographic. If you or anyone you know is planning on buying either vehicle, be sure to go through or send it.