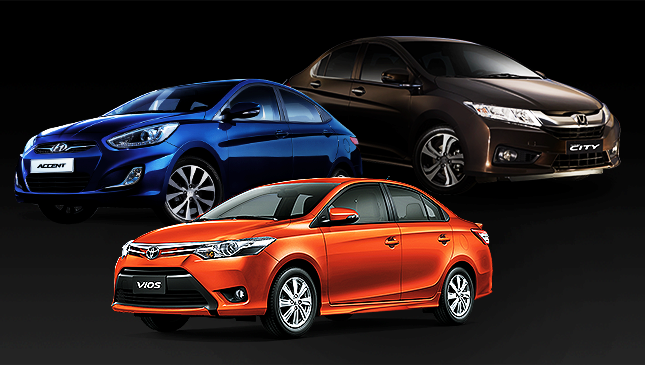 There's little doubt that subcompact sedans are among the most popular people-carriers in the Philippines. One peek from our eighth-floor office down to the street below, and it's apparent that these cars are everywhere, whether as daily-drivers, taxicabs or as part of the company fleet. You can see them dropping kids off at school, ferrying passengers to work, and doing other things in between.
Key to their success is their practicality. Subcompacts offer decent space and features and--depending on the brand--reliability at pretty affordable prices. Take for example three of the most prominent choices among car shoppers: the Toyota Vios, the Honda City and the Hyundai Accent. Their specs won't exactly wow anyone (not that they're meant to), but their prices sure are an easy sell. For getting from point A to B on a daily basis, what more could you ask for?
The only dilemma is deciding which of the three to spend your hard-earned money on. To help buyers decide, we compare the three spec-by-spec in another neat little infographic. If you're not buying, we'd still love to know your subcompact sedan of choice, so please take the poll at the bottom.
Infographic by Audrey Faye Lacsamana