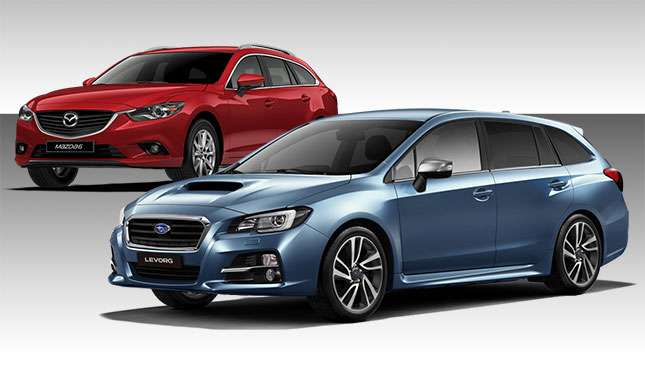 Back in the day, wagons were commonplace in the Philippines. They were popular among families and those that enjoyed spending their weekends on long road trips. These days, however, the automotive market is bereft of these people haulers. Maybe it's because crossovers have taken over as the go-to vehicles for road-trip cars that seat five. Or maybe the old long-body design is simple passe in this day and age.
In this fight, we have two of the few wagon warriors left on the battlefield: the Mazda 6 Sports Wagon and the Subaru Levorg. Priced at under P2 million, both cars offer a competitive package within a slightly premium price range. It's Skyactiv technology versus the boxer engine, and each one has its own loyal following.
Which wagon wins this war? Let us know in the comments.

ADVERTISEMENT - CONTINUE READING BELOW ↓
ADVERTISEMENT - CONTINUE READING BELOW ↓
Recommended Videos