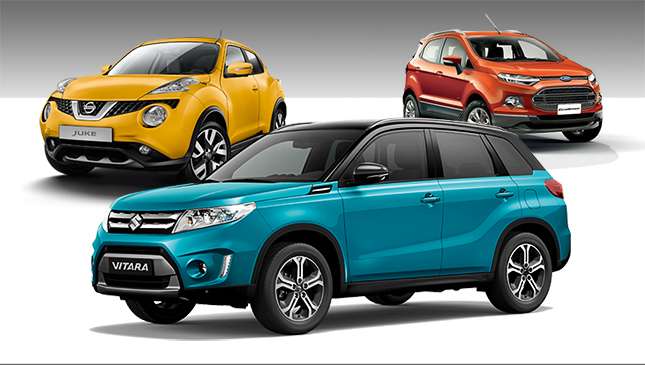 This past year has been a pretty big one for crossovers. Several big nameplates were launched in 2017, but today we'll be focusing on the sub-P1 million price range which saw the re-entry of the Suzuki Vitara.
Prior to the arrival of the all-new Vitara, two names stood out in the Philippine budget crossover market: the Ford EcoSport and the Nissan Juke. Both subcompact crossovers offered motorists the same basic selling points—a city-friendly size, decent performance, and the flexibility of added space and height. Will the Vitara be able to compete?
Again, we're focusing on the sub-P1 million segment, which means the cars featured in this infographic will be base models with the exception of the EcoSport Trend AT. But while the Ford does offer a little more bang for the buck variant-wise, it also packs a smaller engine with less torque and horsepower.
Continue reading below ↓
Recommended Videos
The Juke's main advantage is its quirky design. The thing is, the car's look has been hit or miss—you either love it or hate it. And while the Vitara's exterior is relatively easier to embrace, its cabin—with its hard, black plastics and cheap trim—can be considered a turn-off by some.
So, which model do you think is most deserving of its sub-P1 million price tag? Take a look at the infographic below and let us know via the poll.