The Hyundai Tucson made an appearance in the Marvel Cinematic Universe, albeit only in commercials, earlier this year. Now, the vehicle is set to finally hit the big screen and make its Hollywood debut in Spider-Man: No Way Home.
Joining the Tucson in the new film is the Ioniq 5, Hyundai's futuristic new EV. This is the first movie that's part of the Hyundai-Sony partnership. The carmaker says it will be supporting future films in 2022, so expect to see more Hyundai vehicles in theaters throughout next year.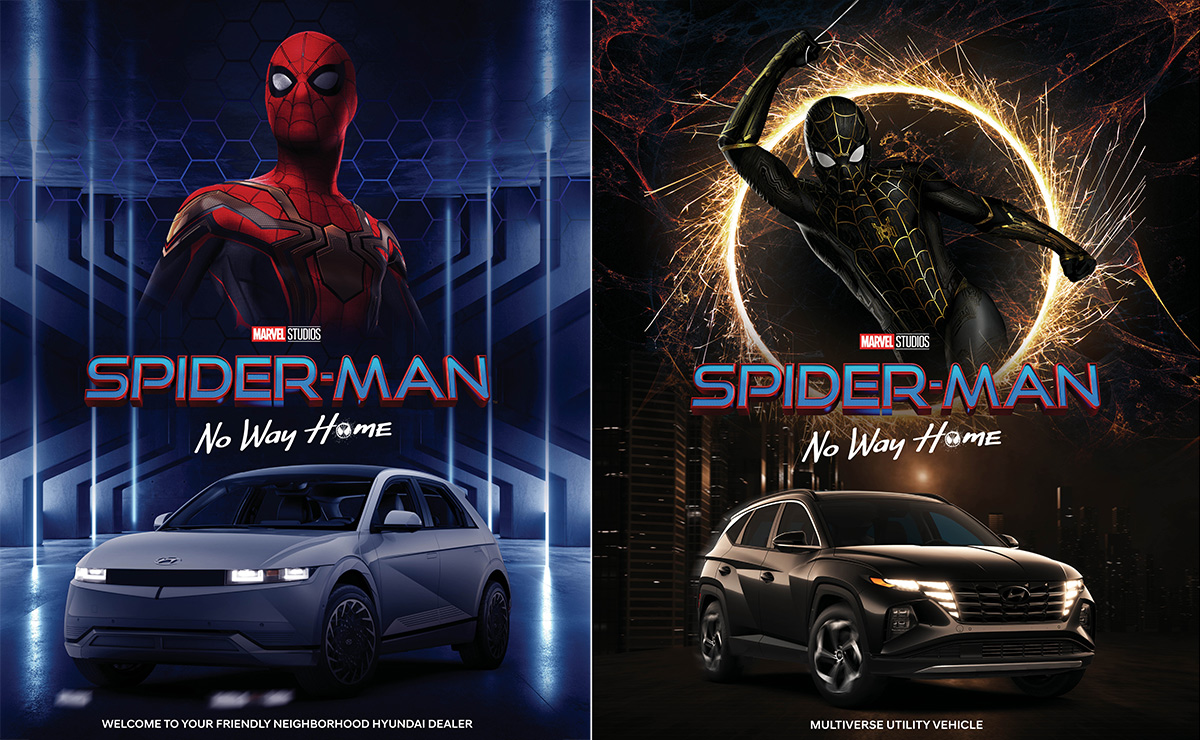 ADVERTISEMENT - CONTINUE READING BELOW ↓
As part of this team-up with Sony, Hyundai also created a new longform commercial entitled Only Way Home. Here, Peter Parker finds himself stranded in the middle of the desert with nowhere to swing and is in dire need of a ride. Coming to his rescue is his friend Ned Leeds, driving no less than an Ioniq 5.
The commercial is directed by Jon Watts, the director of the three most recent Spider-Man films. You can watch it below:
"The placement of the all-electric Ioniq 5 and all-new Tucson in Spider-Man: No Way Home marks the first meaningful milestone in the strategic partnership between Hyundai Motor Company and Sony Pictures Entertainment," said Hyundai Motor Company executive vice president, global chief marketing officer, and customer experience division head Thomas Schemera. "We expect great marketing impact from this collaboration. This exciting film and the two vehicles' inclusion in key moments of the storyline played by the main characters will exhilarate the minds of millions of viewers around the world."
ADVERTISEMENT - CONTINUE READING BELOW ↓
Recommended Videos
"Hyundai is synonymous with leading technology and visually innovative design, so it comes as no surprise that they have created a cutting-edge marketing campaign for the IONIQ 5 and the highly anticipated Spider-Man: No Way Home—the foundation of which is customized content made exclusively for this deal," said Sony Pictures Entertainment EVP of global partnerships and brand management and location-based entertainment Jeffrey Godsick. "We have no doubt that Spider-Man fans will have a lot of fun with this innovative collaboration."