My, that's a nice-looking Kia you have up there.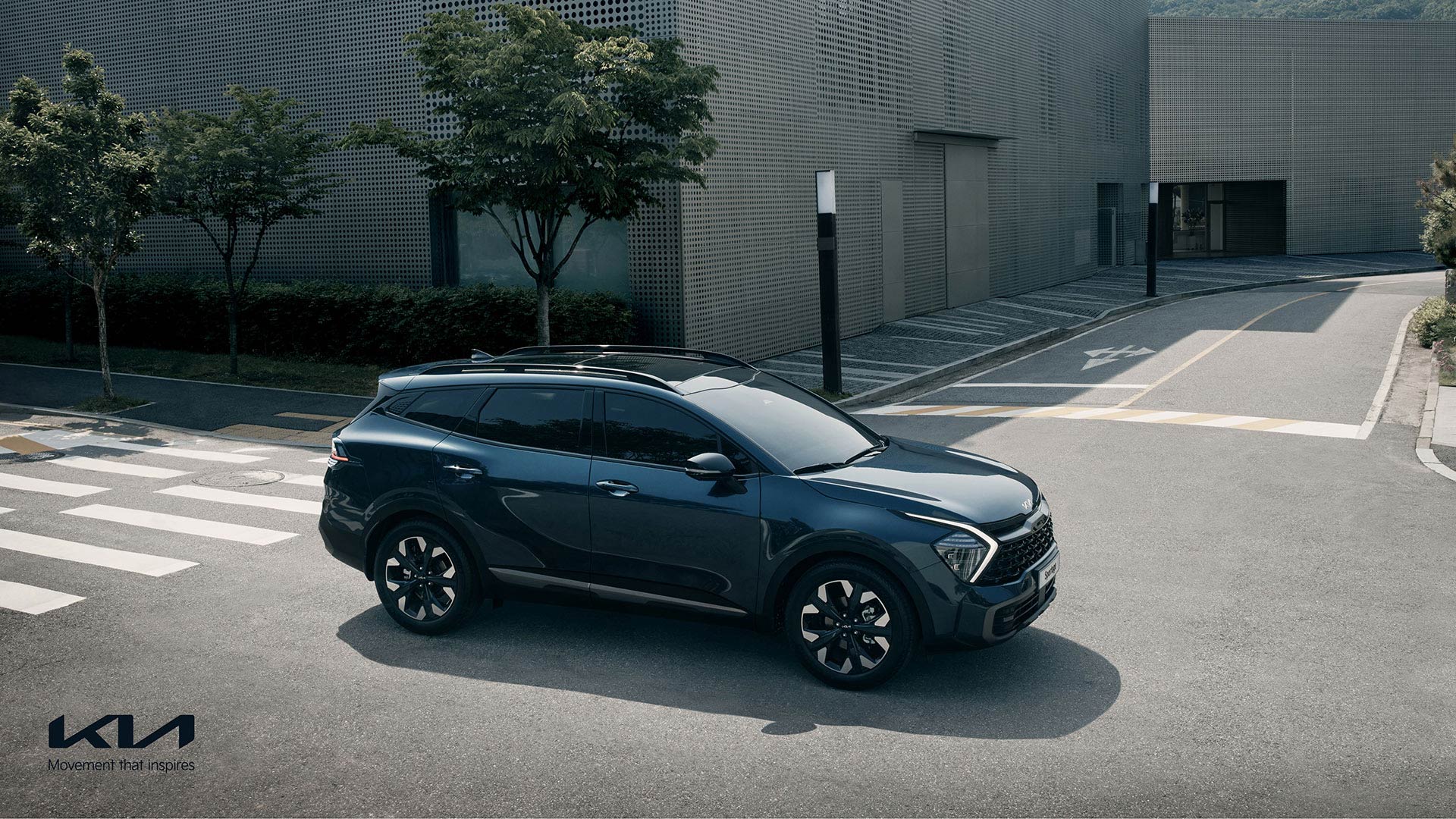 Yes, it sure is. It's the all-new Kia Sportage—equal parts edgy and macho. If you ask us, it's a pretty sizeable improvement over the previous generation's appearance, too.
Pretty sizable? It's a drastic step up.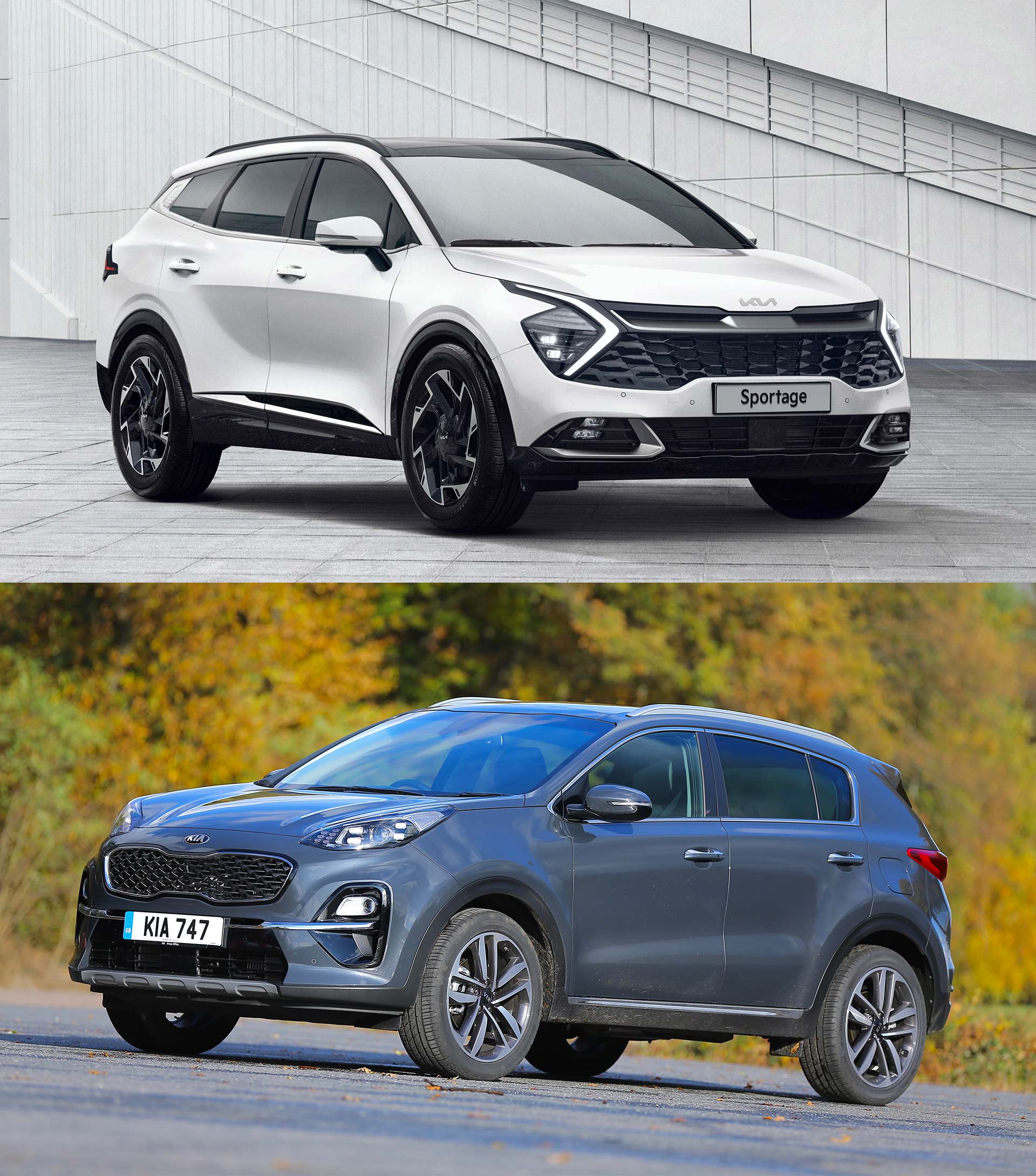 Continue reading below ↓
Recommended Videos
You could say that, but it's not like the outgoing model's design was ugly. There's was a lot going on, especially up front, but it's easy to see how buyers looking for a more playful alternative to the standard compact SUV were drawn to quirky design bits like the bug-eye headlights, the small tiger-nose grille, and the rounded rear end.
Fair enough. So, break down what's new for us.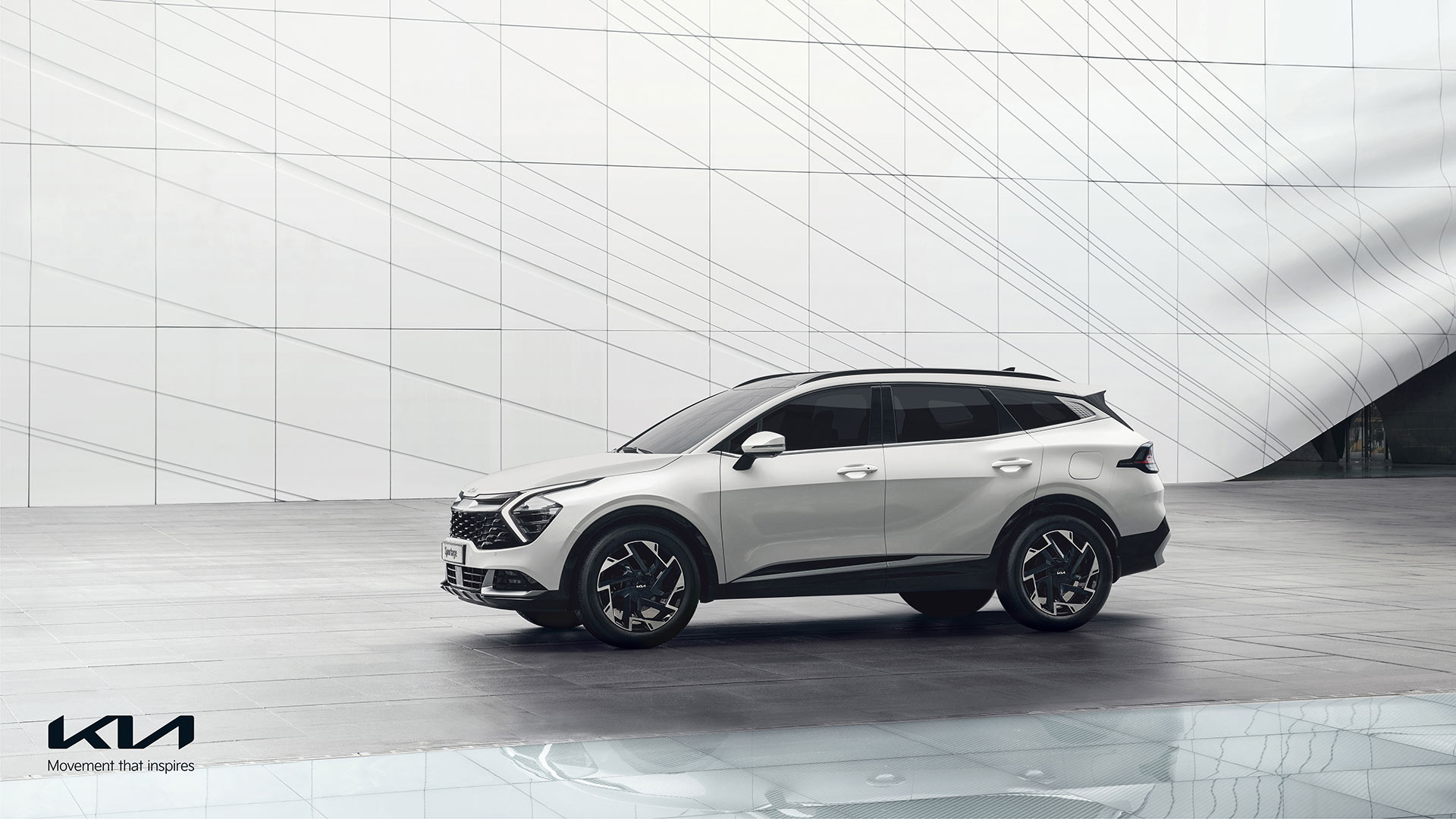 Everything. There's no trace of the previous aesthetic here whatsoever. Those bug-eye headlights we mentioned? Replaced by subtle lighting units accentuated by C-shaped daytime running lights. The old tiger-nose grille has also been ditched in favor of an intricate new design that features a geometric pattern. These components are unified, providing a much more streamlined-looking face.
Anything else?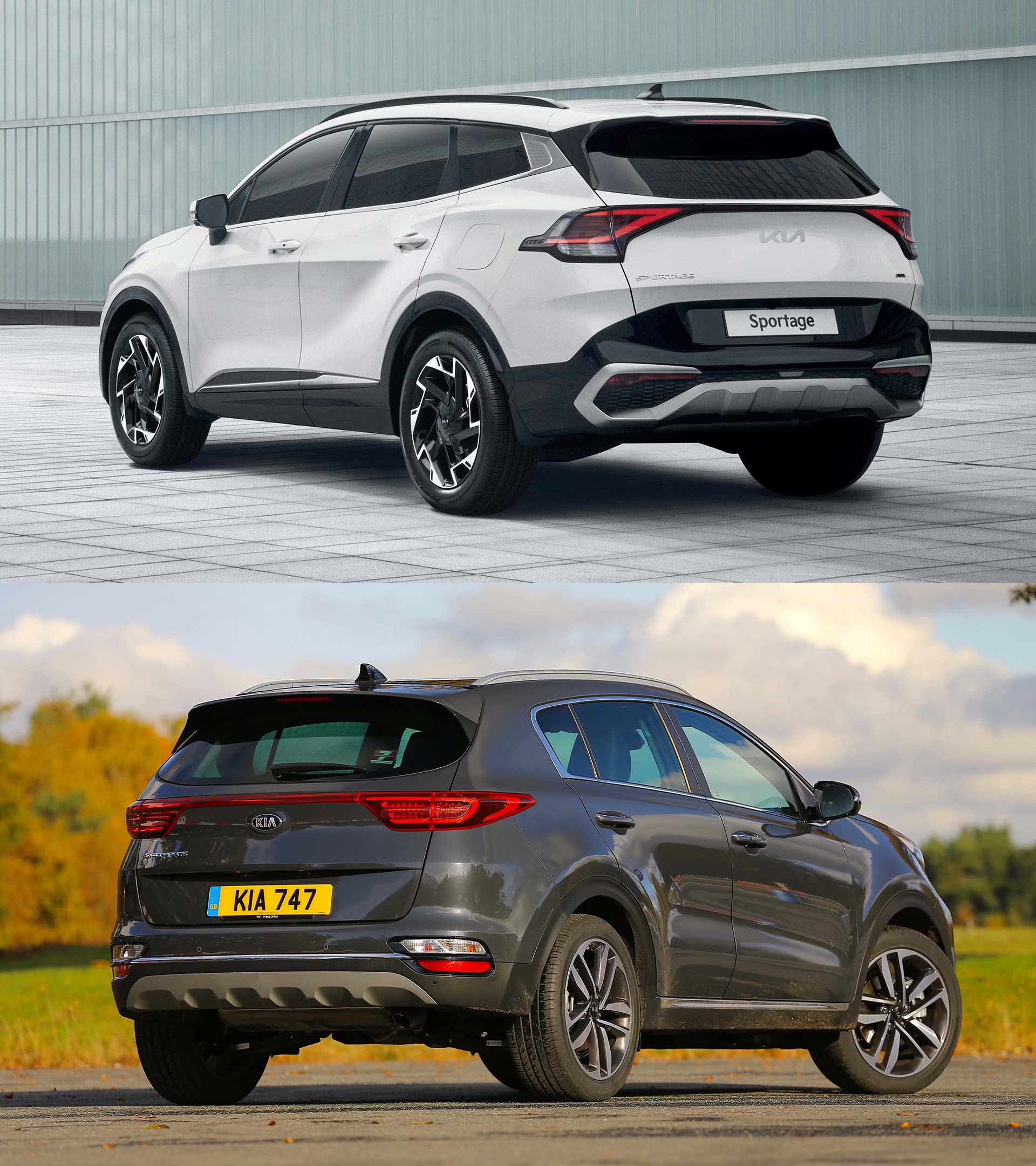 The vehicle's shoulders are much more defined now, and the bold lines up make their way toward the back with strong character lines. The roofline is a lot sleeker and tapers toward the rear, which features a unified taillight design and a chunky bumper with gray accents. Beyblade-like wheels round out the entire look. Nice.
Cool, cool. Is the new cabin as big of a departure from the last one, too?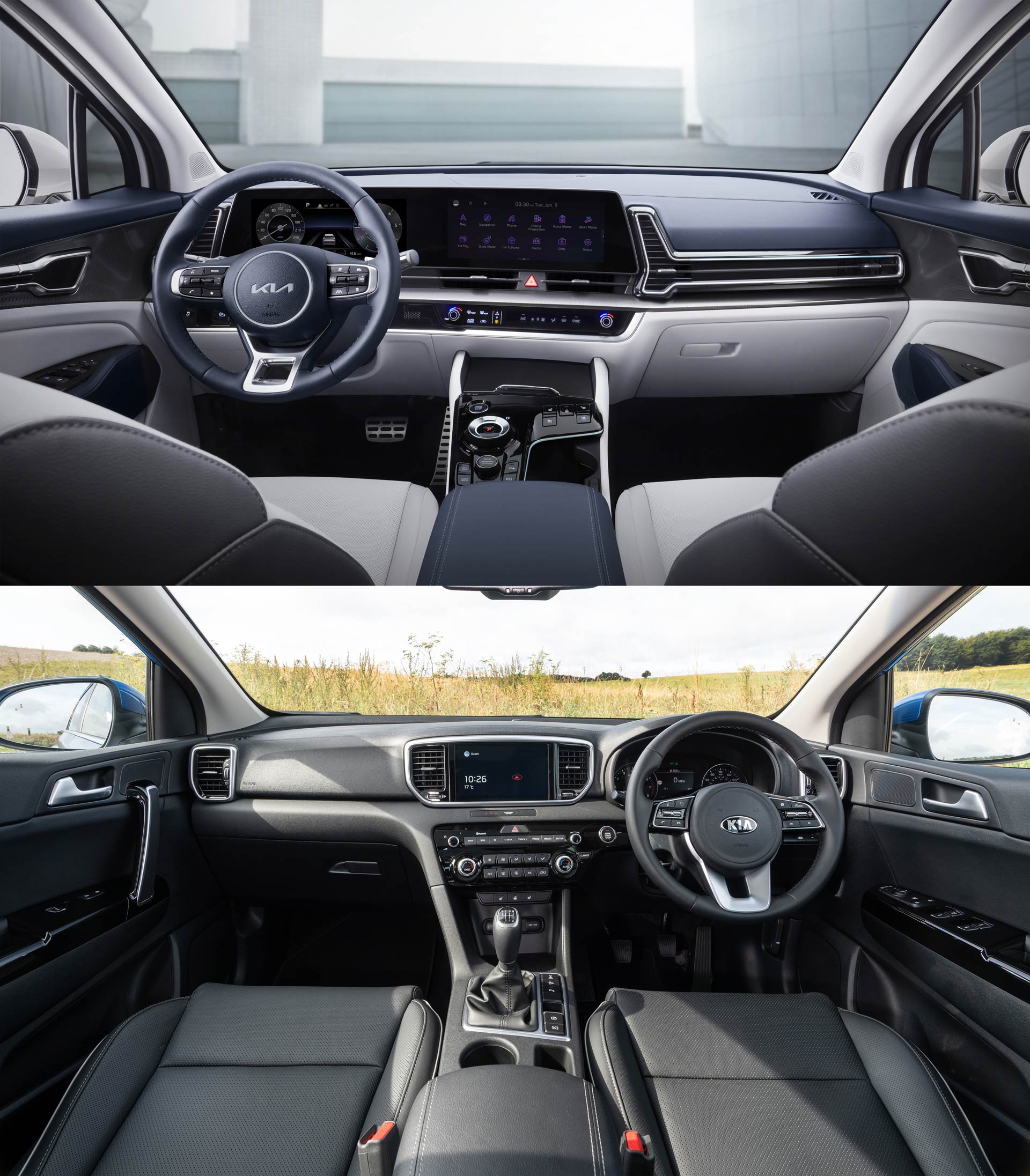 Yes. There's much more emphasis on touch controls and screens now, though the A/C system, thankfully, still features a pair of dials. The massive curved screen on the dashboard is home to both the digital instrument cluster and infotainment system, and there's a much more premium vibe inside courtesy of polished metal surrounding the A/C vents and a mix of nice plastic and soft-touch materials. Also, the steering wheel features Kia's new logo.
No complaints, then?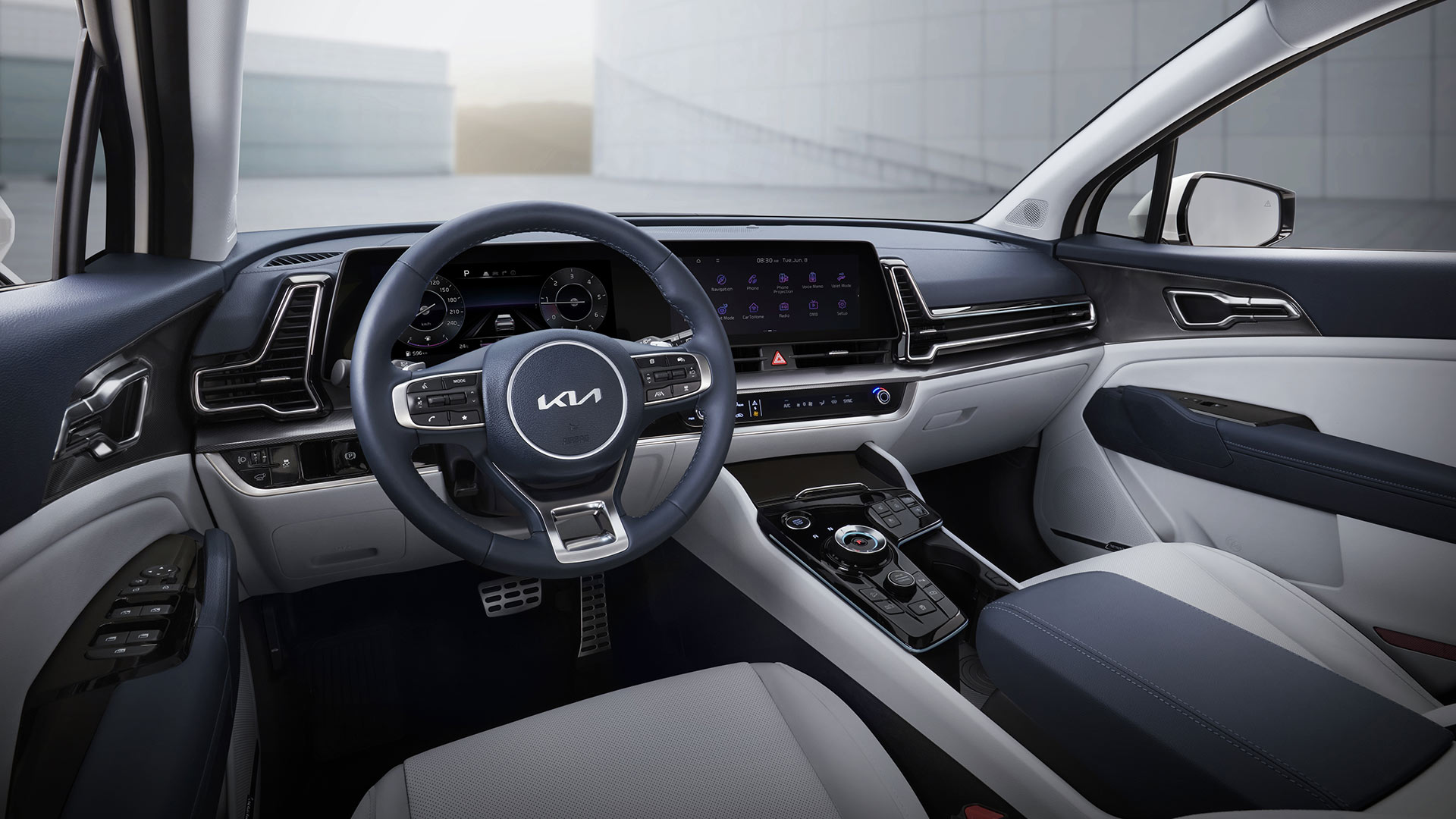 So far, none. But there are a few alterations that will take some getting used to. The shift lever is replaced by a dial, and haters of piano-black plastic surgaces are going to have a field day with what Kia has done to the center console.
The Korean carmaker is also making a big deal over how driver-centric the entire setup is, though the company may have taken too much away from the front passenger in terms of infotainment controls.
Fair enough. So, the verdict?
The old Sportage's appearance is fine, but even we have to admit it's beginning to look outdated compared to newer competition like the Toyota RAV4, the all-new Hyundai Tucson, and the all-new Nissan X-Trail. With the next-gen Sportage, Kia has done a fine job future-proofing its offering aesthetically. Agree?
Top Gear Philippines is now on Quento! Click here to download the app and enjoy more articles and videos from Top Gear Philippines and your favorite websites.