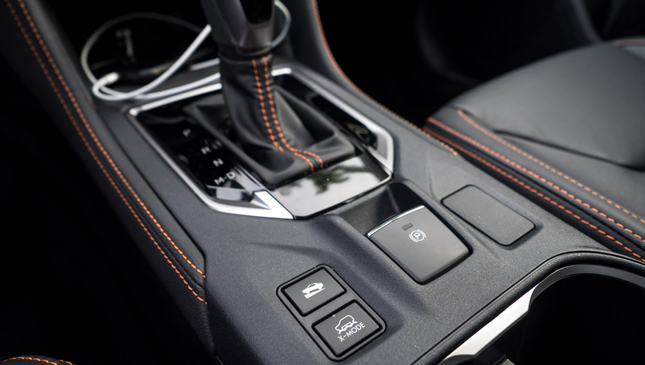 Subaru has been making waves lately with its advances in car safety technology. From stronger and more resilient chassis to multiple airbags, it is no wonder that the Japanese carmaker has been reaping award after award from testing bodies such as the Insurance Institute for Highway Safety (IIHS) and New Car Assessment Program (NCAP).
ADVERTISEMENT - CONTINUE READING BELOW ↓
In the Philippines, Subaru is the absolute leader in safety for non-luxury passenger vehicles, and a big part of that is EyeSight, its proprietary autonomous technology for cars. But I am getting ahead of myself. First, I would like to talk about my father.
My father was your quintessential car nerd. He would spend hours on excruciatingly slow '90s internet researching the latest news on cars. He had mountains of automotive magazines, and he constantly talked to me about cars--something that, at least then, I didn't appreciate as much as I do now.
He ended up purchasing a (then) brand-new to the Philippines Subaru Impreza WRX, his dream car. You see, I had grown up with a father who would wake me up in the middle of the night just so that I could join him watch Colin McRae barrel down a rally stage in that iconic "555" World Rally Blue Subaru Impreza. We would watch in stunned silence as McRae initiated four-wheel drifts down dirt roads at ludicrous speeds.
ADVERTISEMENT - CONTINUE READING BELOW ↓
Recommended Videos
A few die-cast models and months later, my father had saved up enough to buy one of the first Imprezas to arrive through the old defunct dealer. It was in World Rally Blue, but of course.
A few years later, he would be taken away from us when he and his friend died in an accident in that very car. Nobody witnessed the accident and answers weren't forthcoming. The accident happened in the Valley Golf area, where his car hit an electrical post. There were no facts that would point to any loss of control.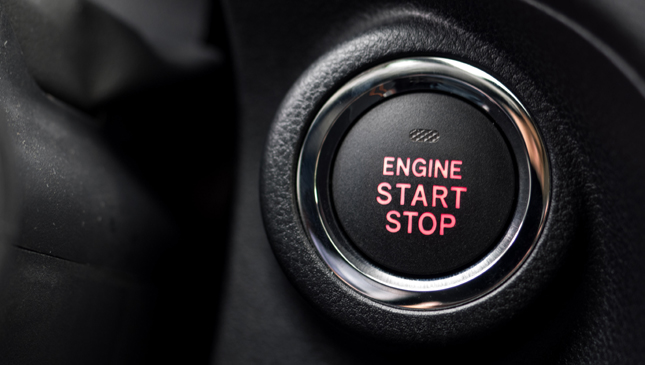 ADVERTISEMENT - CONTINUE READING BELOW ↓
So why bring this up in a post about EyeSight? EyeSight is a safety system I recently tested in the all-new Subaru XV. It uses stereoscopic cameras to detect other vehicles, obstacles or pedestrians on the road, and it can autonomously bring the car to a complete stop if it detects that an accident will occur and the driver is not doing anything to correct the trajectory of the vehicle.
The car can use adaptive cruise control to basically drive itself in traffic, and in my time with the system, I went through EDSA's slog without having to touch the brake more than once in 30 minutes during rush hour. It locks on and tracks the car in front to automatically maintain a safe distance without any input from the driver.
This system was mind-boggling during my time with the XV, but the more I used it, the more it dawned on me that--more than the adaptive cruise--it's the pre-collision system that is a true life-saver and game-changer. The system automatically scans the road for objects, cars, pedestrians, obstacles and such. It then has the ability to alert the driver to an impending collision. If at that point (after buzzing and barking), the driver still does not react, the Subaru XV will actually take over and bring the vehicle to an emergency stop, all without any input from the driver.
ADVERTISEMENT - CONTINUE READING BELOW ↓
I was able to inadvertently test the system when a car cut in front of me on EDSA and the XV brought itself to a halt with a few feet to spare. Why is this important? This system makes it so that cars equipped with EyeSight are much safer and can more easily and autonomously avoid head-on collisions. It is a system designed, not to replace the driver, but rather, to act as a safety net that can reduce the risk of some kinds of accidents. Like running into a post, for example.
Would this system have saved my father and his friend? Honestly, with no witnesses to the accident, we will never know for sure. All I know is this: EyeSight is the next level in car safety, where passive mitigation of damage gives way to active avoidance of accidents.
The fact that it constitutes added cost to the acquisition of an XV (it is only available in the highest trim) is of no matter. Saving lives is something that you cannot put a price on. If there is even the faintest possibility that a father, somewhere out there, can be saved by a car stopping an accident before it happens, then that is proof in itself that EyeSight is the best investment one can make in a car in this day and age.
ADVERTISEMENT - CONTINUE READING BELOW ↓
You owe it to your family to test out EyeSight. It might just save your life.