Dealerships are more than just a place where people head to buy cars. For manufacturers, these establishments are a representation of their brands and core identity. Dealerships are set up to paint a company in a positive light as much as they're meant to rake in the dough.
Now, we're certain any seasoned car owner has come across their fair share of dealerships. And considering how much effort (and money) carmakers are pouring into these facilities, it's becoming increasingly difficult to tell which ones truly stand out. But this one, a Subaru showroom along Leng Kee Road in Singapore, is definitely worth a visit—whether or not you plan on actually buying a car.
Outside, it's nothing special. There are some nice Subaru signage and a glass façade, and that's about it. Step inside, though, and you'll be pleasantly surprised—and we aren't just talking about how spotless the place looks.
Sales attendants and dealership personnel will actually refrain from following you around the store in hopes of landing a sale. Instead, you're encouraged to learn about Subaru's cars through the power of augmented and virtual reality. Visitors can still be attended to if they wish, but the technology available makes it entirely possible to breeze through the visit all by yourself.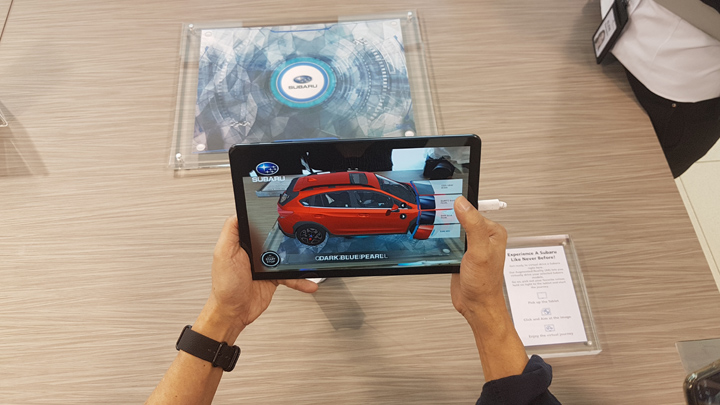 Near the entrance is a sight you're more likely to come across inside an Apple store than a car dealership: a table full of tablets. These aren't just meant to serve as digital brochures of some sort, though. Point one of the devices at any of the Subaru 'placemats' laid out before you, and you can check out a Subie in virtual form via augmented reality (AR). It's the same trick that AR games like Pokemon Go use.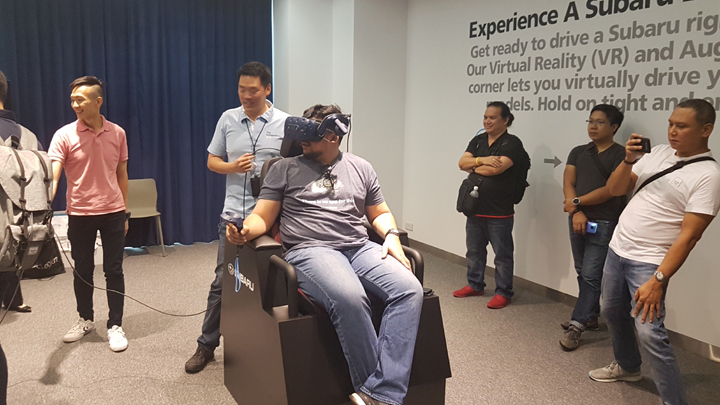 There's also a virtual reality (VR) room on one side of the building.  It's about 6x6 meters in size and has a single car seat sitting in the middle. Granted, there's still plenty of room for improvement with this setup: The seat, which is sort of wrapped in protective cladding (for safety purposes), clearly isn't up-to-spec, and the wired VR headset somewhat limits a user's mobility—but these are kinks that showroom personnel say they're working on addressing already.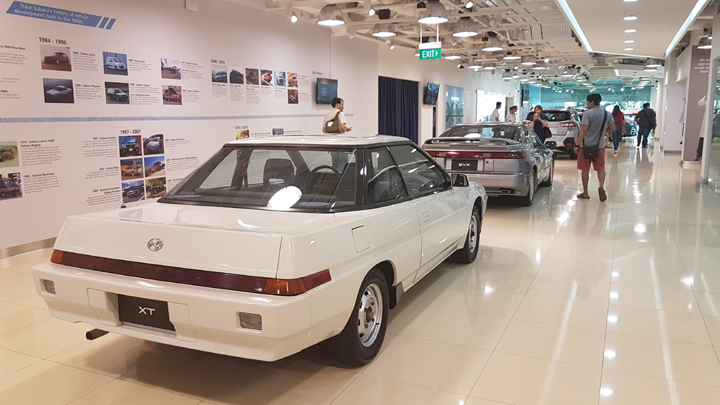 Our favorite bit of the showroom is what's located toward the rear. There's a small three-vehicle heritage corner that houses a Subaru SVX, an XT, and a rally-spec WRX STI with gold wheels. At the very back of the establishment sits a diverse selection of Subaru merchandise for sale, and there's an entire corner dedicated to STI goodies, too.
Coffee? Check. A play corner for children? It has that, too. Simply put, this place has just about everything covered. Want to see more of it? Check out the photos below: