We're starting to see more and more e-bikes hit the market over the past few years, and frankly, it's exciting. The latest brand to land on our shores is Sundiro Honda, officially brought in by Popcycle Ebike Center just a little over a month back.
Sundiro Honda is a joint venture between the Sundiro Group and Honda Motor Company. Its local distributor started selling foldable electric bikes in 2020 and is now venturing into other segments. The latest addition to its range of offerings is this: the Sundiro Honda S07.
First look: Sundiro Honda S07 e-bike
OTHER STORIES YOU MIGHT HAVE MISSED:
The new Parklinks Bridge connecting Pasig City, Quezon City has been unveiled
Size comparo: How big is the all-new Toyota Innova compared to the Geely Okavango?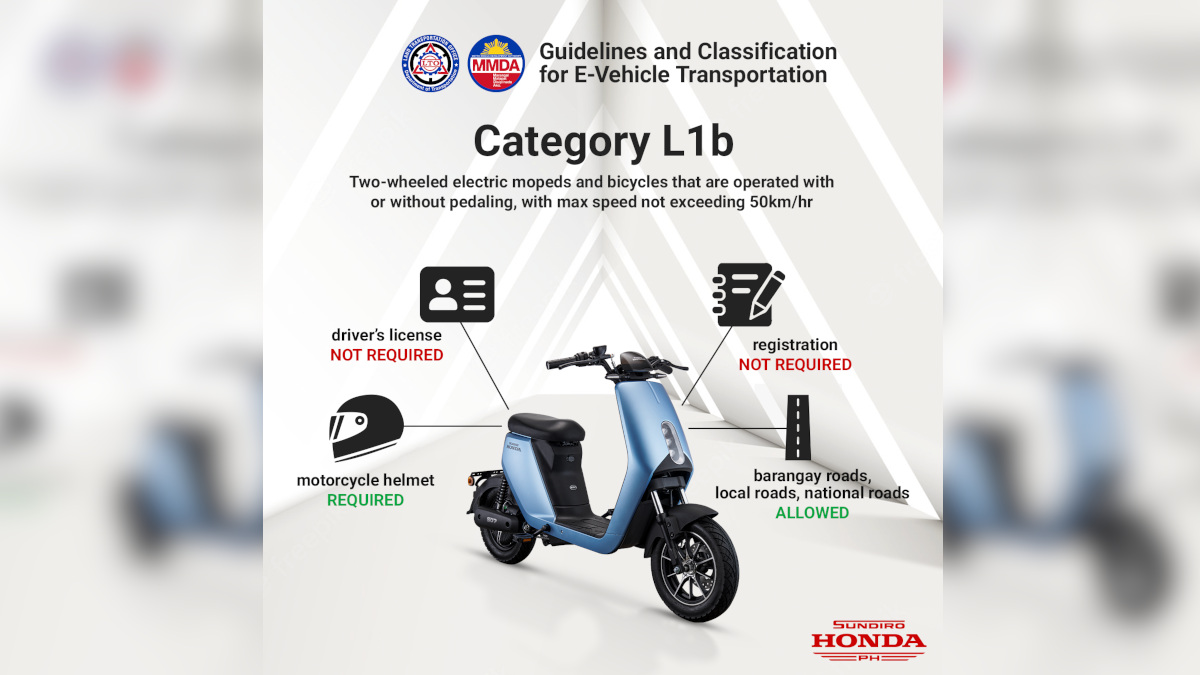 ADVERTISEMENT - CONTINUE READING BELOW ↓
If you've already seen one on the road, then chances are, you took a second look. The S07 does have a very sleek and minimalist design, with popping color options to boot. It's not that eye-catching in terms of size, though, as it only measures 1,725mm long, 685mm wide, and 1,020mm tall with a 1,220mm wheelbase.
The tiny footprint does mean it's very rider-friendly, as it only has a 725mm-high seat and weighs 54.7kg. And since it can only operate up to speeds of 50kph, it falls under the L1b category for e-bikes, so it can be used without registration or without the rider having a license. Wearing a helmet, however, is required. 
Specifically, here's how the Land Transportation Office (LTO) says it: "Allowed to go beyond barangay roads to cover other local roads, provided that it will take the outermost part of the road adjacent to the sidewalk. It can pass main thoroughfares and national roads for purposes of crossing roads that have been divided by the aforementioned thoroughfares, but they should yield the right of way to incoming traffic."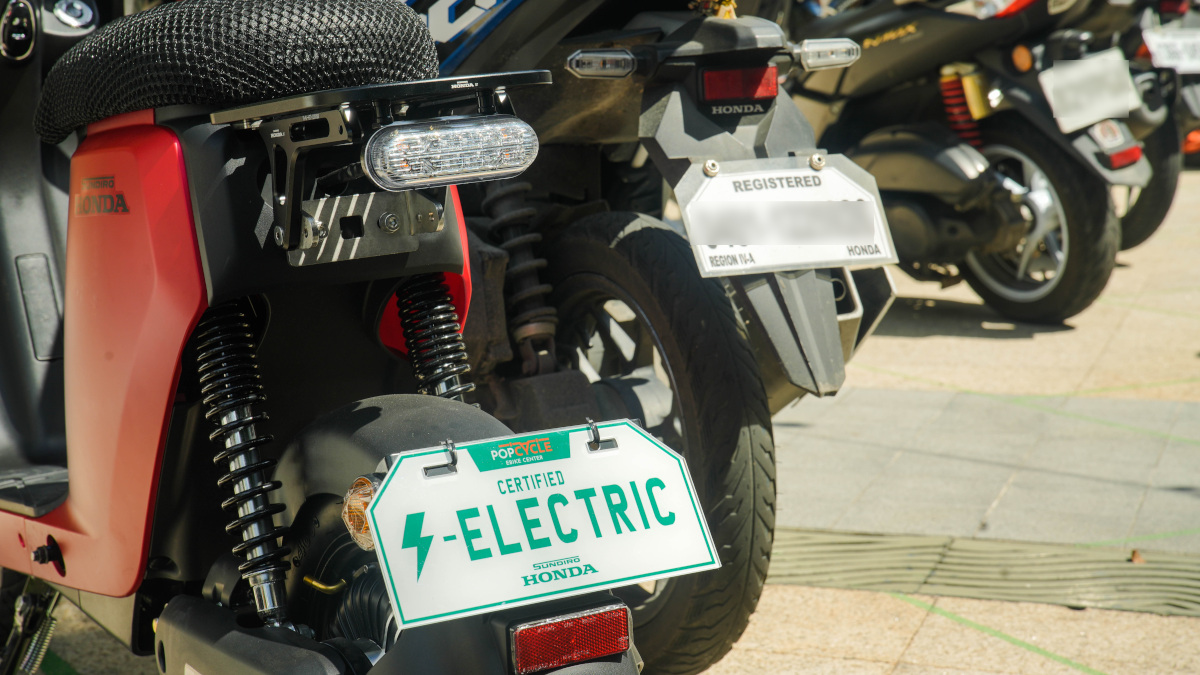 ADVERTISEMENT - CONTINUE READING BELOW ↓
Recommended Videos
Okay, so now that we've got that bit sorted out, let's go back to the specs. The Sundiro Honda S07 packs a 48V 24Ah lithium-ion battery with a 400W 48V brushless Bosch motor. As mentioned, it tops out at 50kph, and the maximum estimated real-world range is around 60km on one full charge.
The e-bike is equipped with a disc brake up front and drum brake out back. It gets a small LCD display for its instrument cluster, and it has an LED headlamp up front.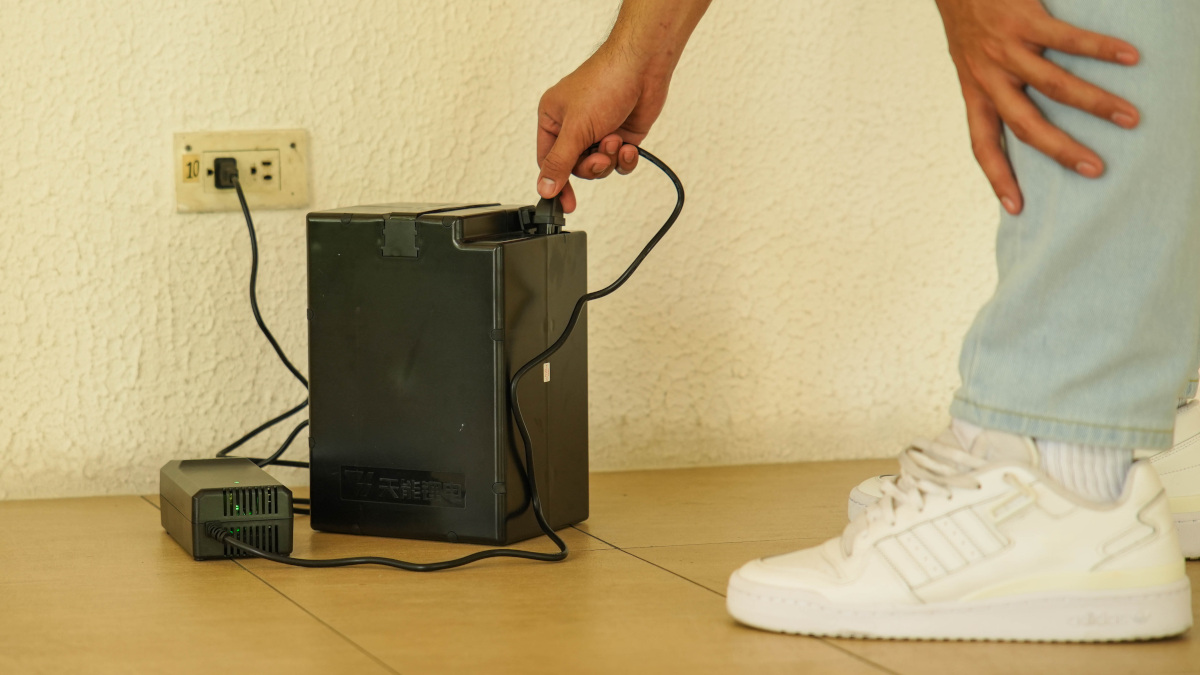 The Sundiro Honda S07 comes at a retail price of P79,999, but Popcycle Ebike Center is offering a P5,000 introductory discount until the end of the year. What do you think, readers? Is this something you'd consider for your daily commute in the metro?