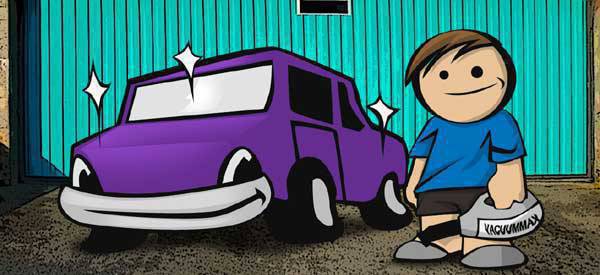 Getting high-quality service--the type that develops customer loyalty--is not just about getting automotive jobs done right. But you know that already. Still, if you're not quite sure you're getting the best service from your casa, here's a simple checklist to find out. This is based on some of the key points in the latest consumer satisfaction index study conducted by J.D. Power Asia Pacific on 11 locally-available automotive brands (click here to read about the 2010 Philippine customer satisfaction index). 
Same-day service. This is a reality at least for 85 percent of new-car owners who bring their cars to service centers.
Continue reading below ↓
Recommended Videos
"Among customers whose vehicles are serviced within three hours, satisfaction averages 21 points higher than the industry average," J.D. Power said in its 2010 Customer Service Index (CSI) study for the Philippine market.
Prompt delivery. It's good that 'Filipino time' as we know it isn't applicable to service centers who truly value their clients. As much as 90 percent of the local casas deliver vehicles as promised.
"Having the vehicle ready at the promised time contributes positively to customer satisfaction," J.D. Power said. "Among customers whose promised delivery times are not met, satisfaction declines considerably, to 72 points below industry average."
Coming out clean. It's always nice to be reunited with a squeaky-clean and fresh-smelling car but more than one-third of new-car owners who bring their vehicles to the casa do not get this perk.
"Among customers whose vehicles were washed and vacuumed, satisfaction averages 813," J.D. Power said. "Conversely, satisfaction averages just 763 among customers who say their vehicles were not washed and vacuumed when returned."
What service qualities do you look for to get satisfaction from your trusty casa?