Every now and then, when all the clamor of a bustling city gets too much, the best thing to do is to take a weekend drive and just escape all the noise. And what better place than nearby Tagaytay to get all that glorious peace and relaxation you've been craving for ages?

Whether you're an old hand on the south-bound highway, or a newbie on the SLEX on your first roadtrip to Tagaytay, here are some places you'd definitely want to visit to make your weekend getaway one to remember. Here are two itineraries that you might want to consider when making the trip south. 

For the weekend urbanite (Tagaytay-Nasugbu route) 
Whether you're after a slice of culture, a hearty bite, or a special moment with a special someone, these destinations have a little bit of it all:

Museo Orlina

Overlooking Taal Lake at the junction of the Tagaytay-Sta. Rosa Road and Tagaytay-Calamba Road, Museo Orlina is a 4-storey museum that houses the artworks of renowned artist Ramon Orlina. If you're in the mood to appreciate one-of-a-kind glass sculptures and other mixed media art pieces, then this is definitely the place to be.

Charito by Bag of Beans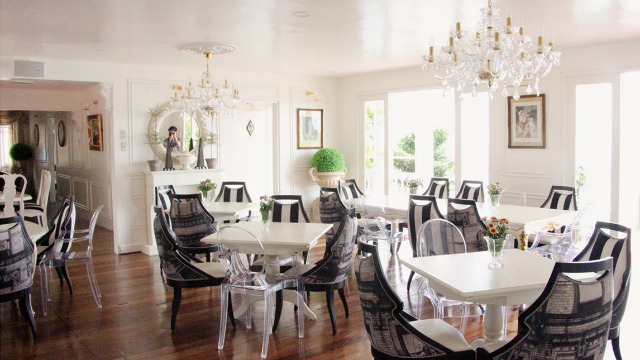 One of Tagaytay's most visited restaurants just branched out! Called Charito, it has the same, home-charm as the original, while serving comfort food dishes as well as the great coffee and pastries offered at the original Bag of Beans (yes, it has bulalo, don't worry!). It's also a great place for Instagram-worthy snaps, as it overlooks Taal Lake and Taal Volcano. 

The Purple Owl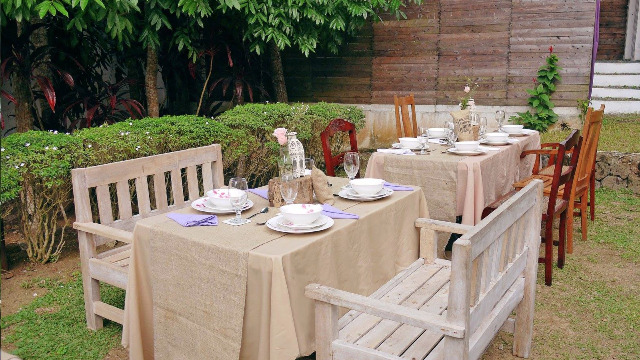 Very few places get that "dreamy" effect right, and The Purple Owl is one of them. With a garden set up, you and your special someone can settle in for dessert, an outdoor movie under the stars, and re-create your favorite rom-com moment. Cheesy? Yes. A place where memories are made? Oh, yes indeed. 

A wholesome family experience for all (CAVITEX Route) 
We all know how getting out of the city can do wonders for our minds and bodies. Recharge your mind and body with some good eats, and watch the little ones enjoy at these destinations: 

Marcia Adam's Little Tuscany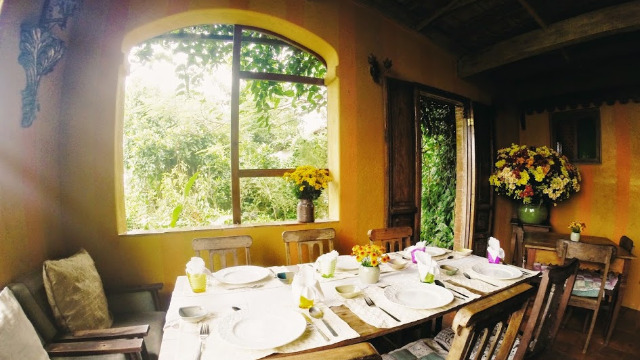 On the boundary of Tagaytay and Alfonso is a little slice of Tuscany, otherwise known as Marcia Adams' Restaurant. You need to drive a bit from off the main highway, but the end destination is very much worth the effort. From the lush and fanciful gardens to the mediterranean decor and dishes, a visit to Marcia Adams' feels like getting transported straight to the Italian countryside. Make sure you book your visit in advance, since it only offers by-reservation-only dining. (Photo by Kev Hernandez)

Yoki's Farm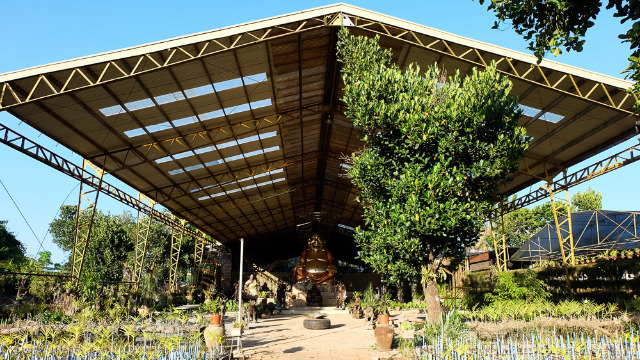 Be prepared to sign away your entire afternoon when you drop by Yoki's Farm, a hidden wonderland over at Mendez, Cavite. Not only is it a hydroponic farm, it also has a mini-zoo, an orchid farm, and - most interesting of all - an artifacts museum where the farm's owners show off their unique collection of treasures that range from gigantic laughing Buddhas to old-fashioned typewriters to so much more. (Photo by Jackie Go)

Sonya's Garden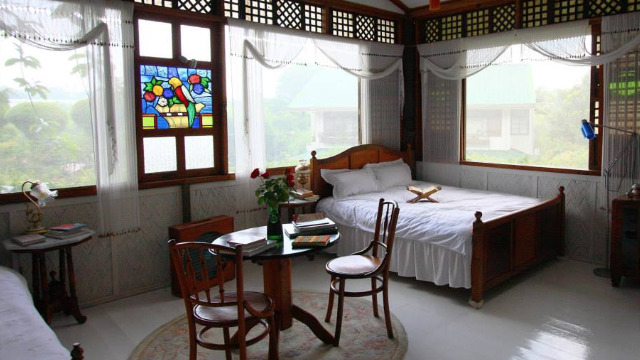 Nothing caps off a great road trip quite like a massage, and in Tagaytay, you should really make your way to Sonya's Garden for that. While you're there, the serene landscape and the beautiful gardens will start your journey into relaxation. But it's the indulgent signature massage that'll really melt your stress away. You'll leave the place feeling like brand new, guaranteed. (Photo by Keith Sundiang)

Your Tagaytay homebase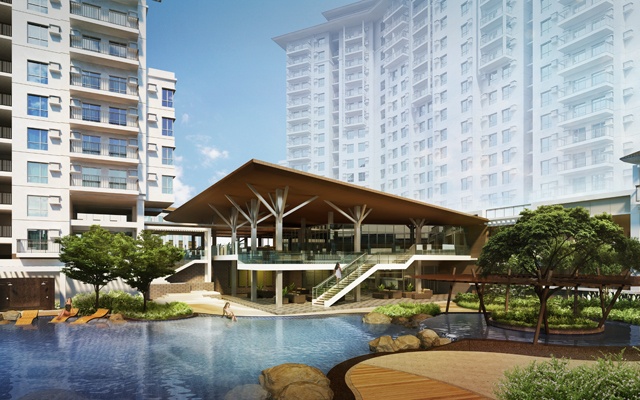 Whether your road trip to Tagaytay is via the CAVITEX or the SLEX, all six locations are great, uncommon destinations that will make the road trip well worth it. What's more, each of these places is in close proximity to Avida's Serin East Tagaytay condominium. Consider them as part of your backyard if you invest in Avida's first residential retreat in Tagaytay, where you can enjoy picturesque views and laidback, suburban living. You'll definitely appreciate the ease and comfort of having your own home for all those spontaneous, much-needed, weekend getaways. And with Serin East strategically located in the middle of Tagaytay, you'll have a homebase that's near all these great destinations, no matter which route you take.



Make every trip to Tagaytay worth it by exploring new destinations that will offer you unique and exciting experiences. Don't just stick to the same old itinerary, and pick spots that are a little out of the way, or do activities you hadn't considered before. This will definitely keep the magic of Tagaytay alive no matter how many times you visit.

Visit the Serin East Tagaytay model unit at their Project Pavilion along the Tagaytay-Nasugbu road, just across Ayala Malls Serin. For more information, click here. 
More From Avida Land