As the '991' family of the Porsche 911 draws its last breath, the tuners are pulling out all the stops. Every last one of them. The 'old' 911 is not going to die quietly.
Porsche specialists TechArt has applied its very own blend of well, tech and art to the soon-to-die 911 Turbo S, and the result is the TechArt GTstreet RS. The specs are enough to make even the mighty GT2 RS cower in fear.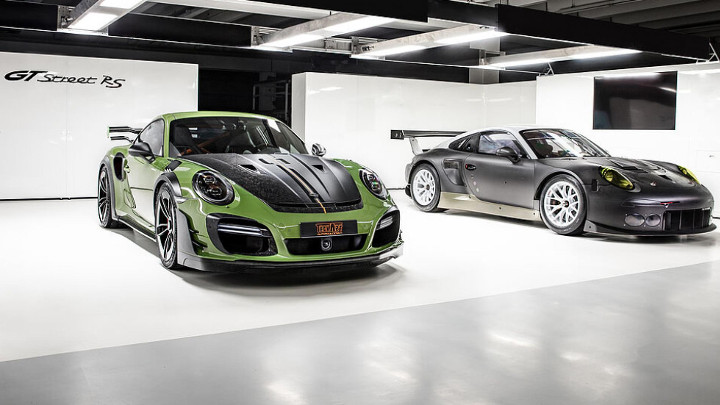 New turbos for the 3.8-liter flat-six pump power from 572hp to an astonishing 759hp. When it left the Porsche factory, the engine made 749Nm of torque. After it leaves TechArt's workshop, you're looking at 920Nm.
Continue reading below ↓
Recommended Videos
Even with clever four-wheel drive and one of the fastest gearboxes in the business, you won't notice the difference going from 0-100kph. That takes a whole 2.5sec—a mere 0.4sec quicker than Porsche's claim for the standard car and only 0.1sec faster than Top Gear timed one.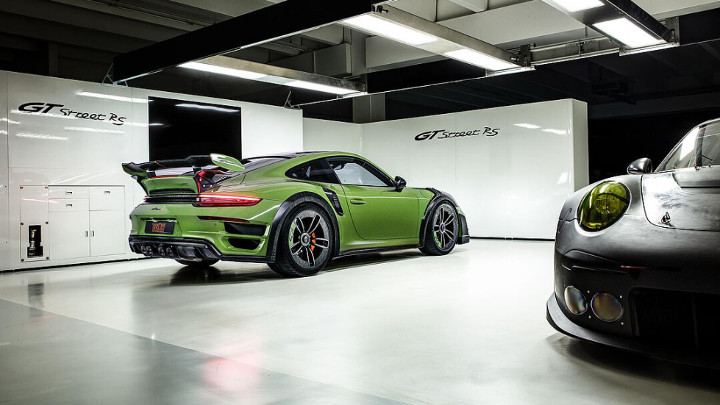 No, you need to keep your foot down. Aim higher. Launch from 0-200kph and the TechArt will get you there in just over 8sec. That's a full second ahead of a flat-out standard 911 Turbo S. And the gap will keep getting bigger. The top speed? A shade over 340kph.
The most interesting part of the carbon-overload bodykit is the new set of aero-wheels. The company explains: "Aero rings in forged-design carbon protect the brake system from stone-chipping and reduce air turbulence on the wheels."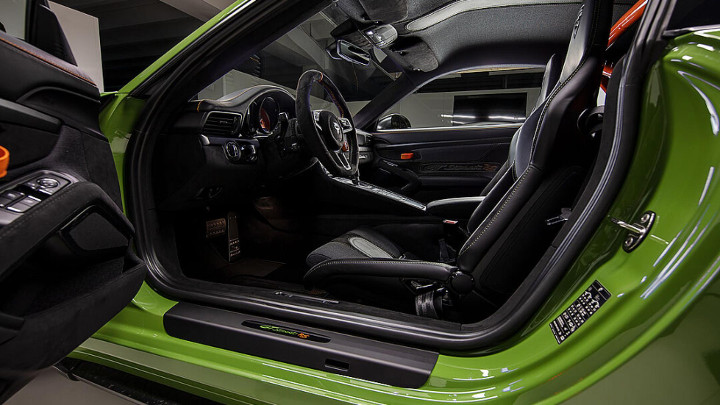 The other headline mod is swathing the cabin in "luxurious virgin wool combined with leather and alcantara." Sounds opulent. And there's more, because TechArt reckons its upholstery is "particularly hard-wearing and flame-retardant."
Only 10 examples will be made, for an undisclosed fee. Get 'em while they're hot.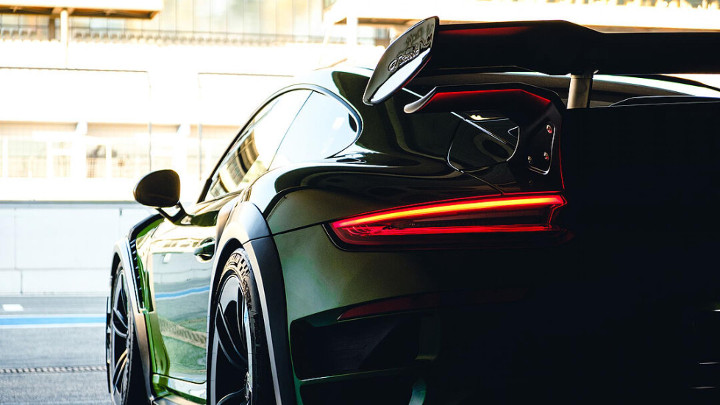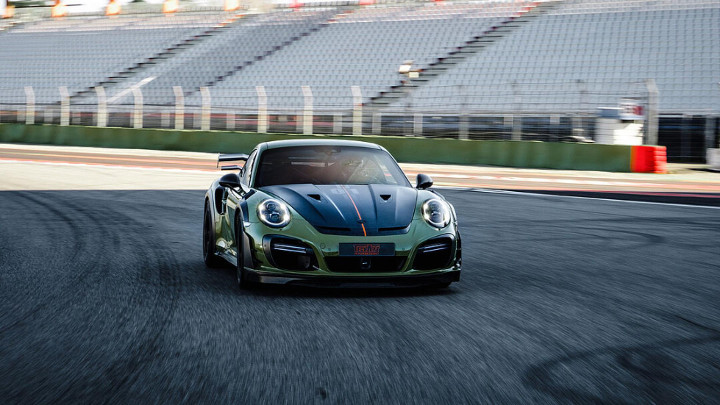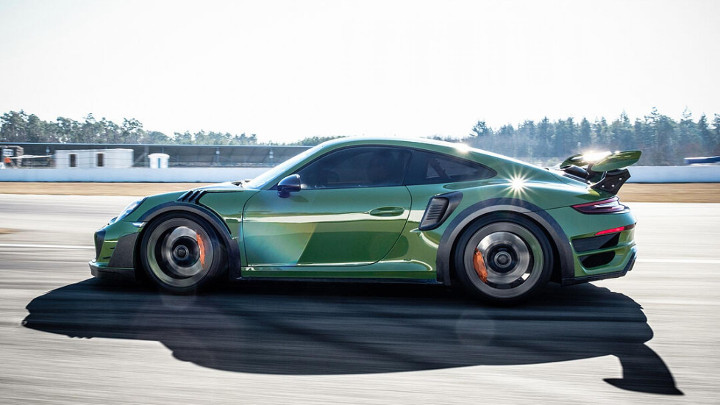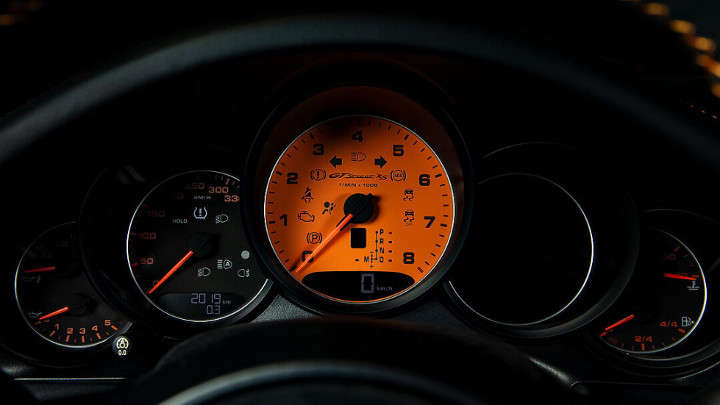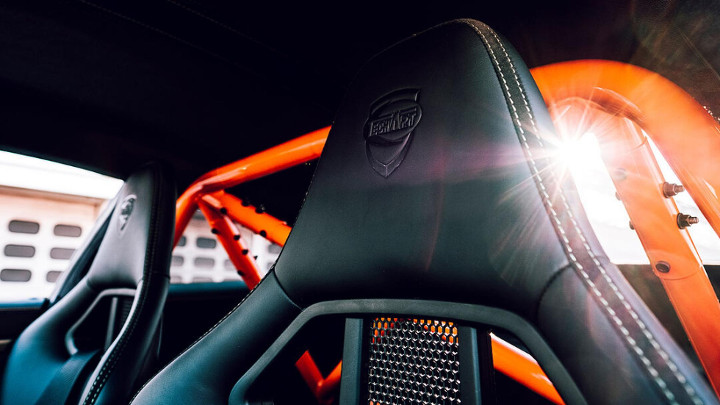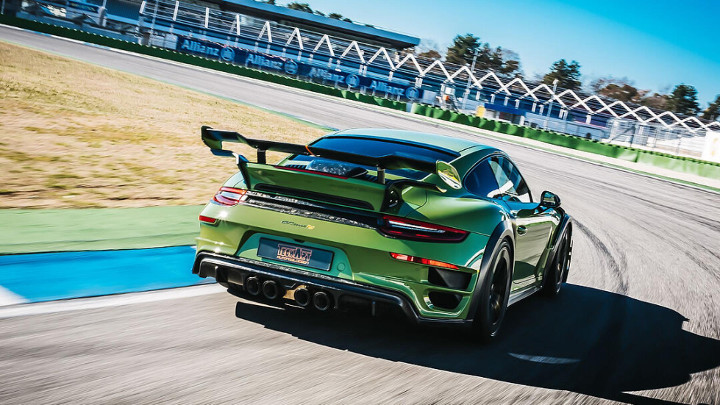 NOTE: This article first appeared on TopGear.com. Minor edits have been made.