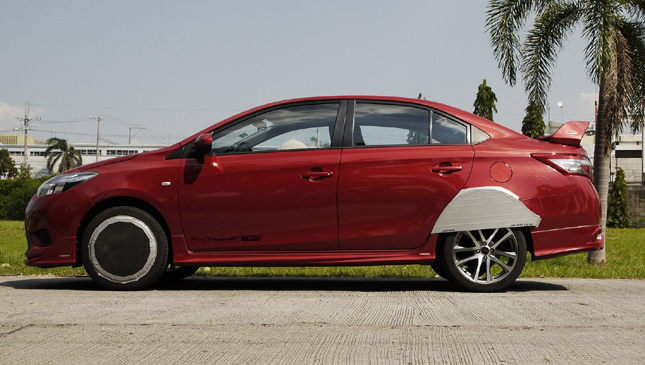 This is it, our final experimental run with the Aero-Vios. And thankfully, after months of bad weather, we had a week of clear, sunny skies to do our economy testing in.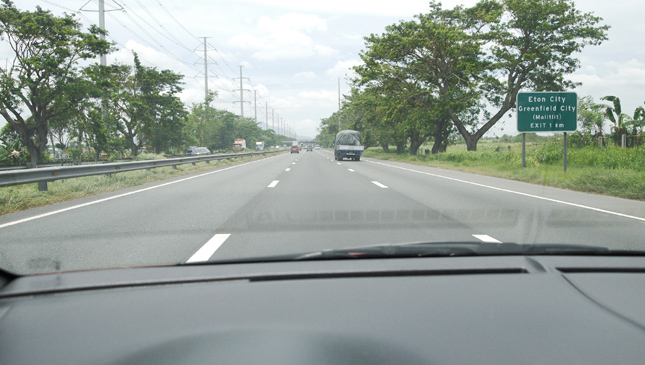 In the absence of beach-bound traffic on the South Luzon Expressway, the regular "economy" route opened up, a 25km highway loop between the Southwoods and Cabuyao exits, the flattest part of SLEX, minus a slight gradient between Southwoods and Santa Rosa. Doing these runs round-trip, however, negated the effects of that slope. Even better: There were a number of gas stations along this stretch.
ADVERTISEMENT - CONTINUE READING BELOW ↓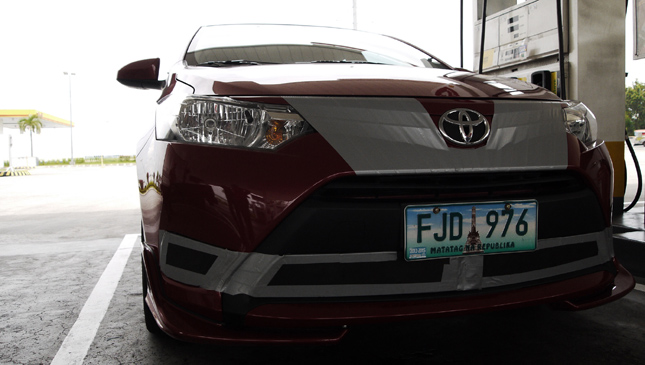 We did several runs to collect data. A GPS-based phone app was used to correct both speedometer and odometer readings. Necessary, as the 205/45 R17 tires were about 3.5% taller than the stock 195/55 R15 tires. GPS placed each run at exactly 25.1km, whereas the odometer claimed a mere 24.1km.
ADVERTISEMENT - CONTINUE READING BELOW ↓
Recommended Videos
NEWS YOU MIGHT HAVE MISSED:
Report: Justin Bieber lands on Ferrari's blacklist for modifying his unit
Driving to Makati this Saturday? Take note of these road closures
For those looking for a good app, we used Ulysses Speedometer. There are other apps out there, but this one has a nice, snazzy readout and an easy-to-configure display, as well as total moving time and average-speed calculations. We stuck it in the cupholder in front of the A/C to keep the phone cool, glancing at it from time to time to check our speed. As you can see, the onboard speedometer was a bit off, as all stock speedometers are.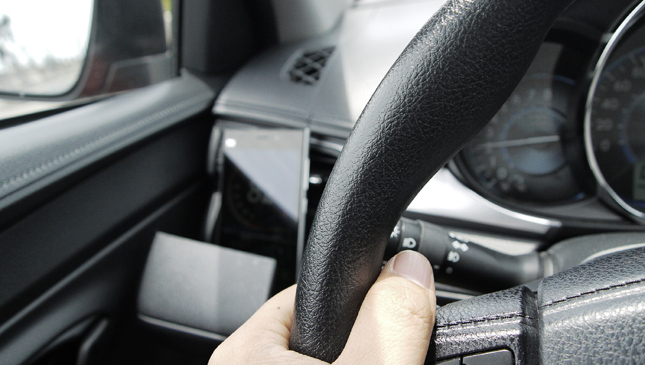 ADVERTISEMENT - CONTINUE READING BELOW ↓
While the heavy TRD wheels and 205/45 R17 tires hurt both performance and economy, the extra height helped claim back some economy on the highway, where they dropped cruising engine speed by 100rpm.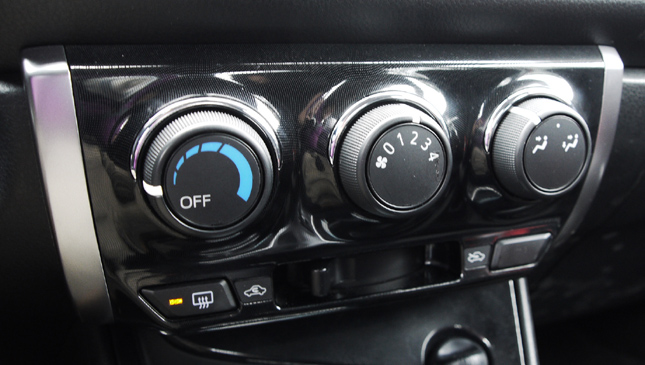 Yes, we kept the A/C on--fan set on 2, and thermostat on its most economical setting. Didn't break a sweat! The Vios's new A/C is pretty powerful.
ADVERTISEMENT - CONTINUE READING BELOW ↓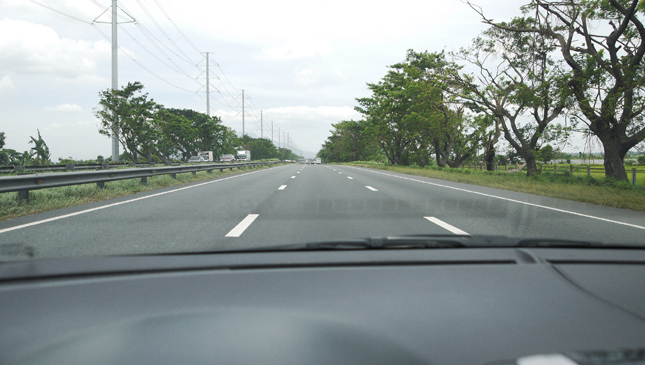 Thankfully, traffic conditions were nearly ideal. The runs were conducted at 80kph, dipping no lower than 75kph going up each slight rise, and going no higher than 85kph coming down the other side. As much as possible, we didn't draft trucks. If there was a truck in front of us, we either drove one lane over or overtook, as slowly as possible without impeding traffic.
ADVERTISEMENT - CONTINUE READING BELOW ↓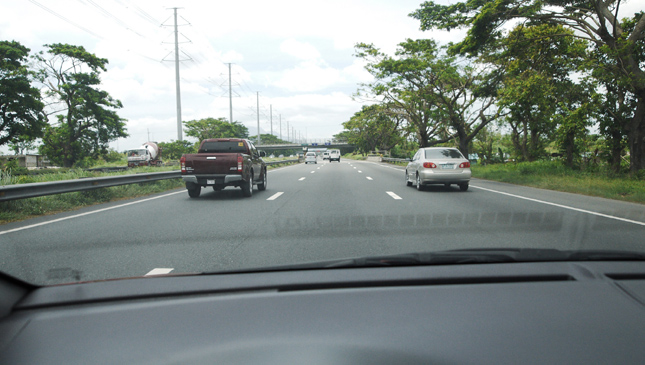 We kept mostly to the middle lane in order not to impede traffic. By the last run, congestion had built up, making the trip a few minutes longer than the others, so we had to scrap that one and call it a day. The data collected was interesting, to say the least.
ADVERTISEMENT - CONTINUE READING BELOW ↓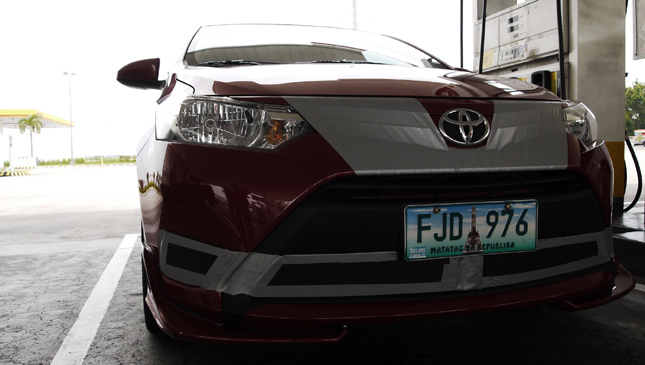 Our cleanest control run yielded 20.24km/L, doing 25.1km in just 24 minutes.
The most comparable experimental run yielded 23.68km/L, also in 24 minutes. This was with no neutral-coasting, no turning off of the engine at stops, and no special techniques besides maintaining an even 80kph on the highway and 35kph when circling around on the service roads between tollgates. And again, the aircon stayed on while the car was moving. If I really wanted to, I could do a whole lot better.
ADVERTISEMENT - CONTINUE READING BELOW ↓
That's a nearly 15% reduction in fuel usage, at best. Even including experimental runs that ran a bit too fast, the difference was still around 10%. During our previous test, the difference was only 5.28%. Why the big difference?
As a caveat, no fuel measurement using a commercial pump can be 100% accurate, which is why we did several runs. For truly unimpeachable accuracy, we'd need to drop the fuel tank each time and weigh it with a scientific scale. Otherwise, this is as good as it gets.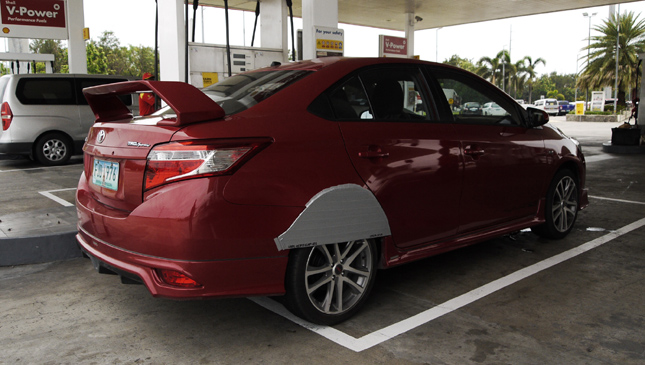 ADVERTISEMENT - CONTINUE READING BELOW ↓
That said, the wheel covers, of course, provided extra benefit. For an idea of how much air goes through the spokes, one of our covers actually billowed out and flew off on the highway! It's a good thing it was made of rubber. The safest way to add flat covers to your wheels is to use commercial wheel caps, and to tape over those. Leave a space for the tire valve, though.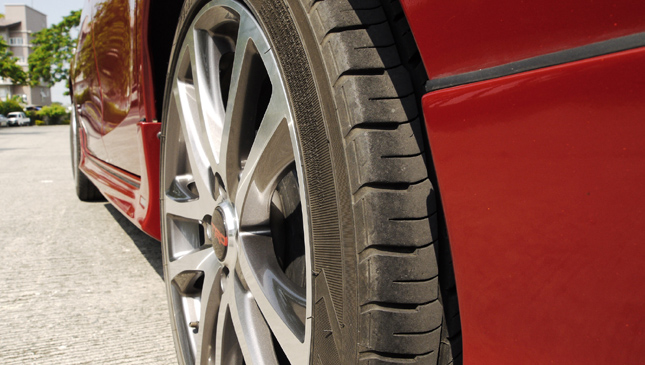 ADVERTISEMENT - CONTINUE READING BELOW ↓
It's also important to note that the 17-inch wheels poked out of the bodywork more than the 15-inch ones. Thus, our flat hubcaps and rear wheel skirts had a bigger effect here than on the standard car.
And, best of all, they helped keep those nice, shiny wheels from getting scratched. Considering how much TRD wheels cost, that's a good thing.
As a word of warning, if you're going to experiment on your own car, do know the risks. Covering up too much grille area can lead to overheating, and having loose pieces of body work attached to your car can be detrimental to your safety, so tape wisely. Also, duct tape is difficult to remove from paint, so it pays to wax the car thoroughly before attempting this on your own.
That's it for our Aero-Vios experiments. It's been fun, but it's probably time to tackle something more challenging. Like aero-modding a Hiace, perhaps?
ADVERTISEMENT - CONTINUE READING BELOW ↓